When planning your wedding do you flick through the last few pages of a wedding magazine and start to dream? Do you picture yourself watching the sunset as you say your vows?
When you ask a recently married couple if they would plan their wedding again they would be quick to say "Only if it were a destination wedding!" So why do we have the big wedding in the first place? To please our guests?, to please our families or quite simply cause that's the way you thought you'd always get married, in your home town. Some people just want the intimate affair that can be admired in a luxurious location? We can't argue with that one…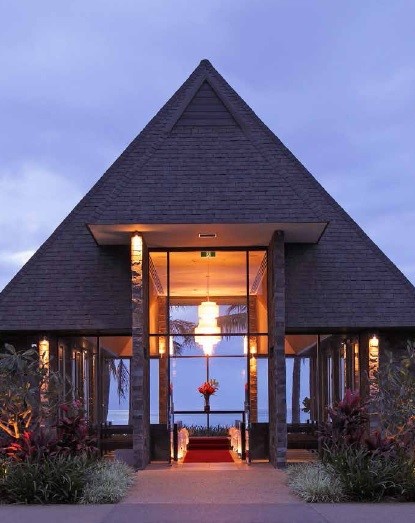 Destination weddings are not just for the rich and famous and they don't have to break the budget either. Most places that offer wedding packages come complete with a chapel or celebrant, reception venue and accommodation packages.
Having your close family and friends to share in your special day doesn't have to be down the road at the family church or the nearest venue. Let your wedding guests enjoy the break away and remember the best wedding yet.
Our pick is the luxurious Intercontinental Fiji Golf Resort and Spa. This is the only 5 Star luxury resort on Natadola Bay and can offer their guests the ultimate retreat whether it be for your wedding, honeymoon or even catering to families and children of all ages.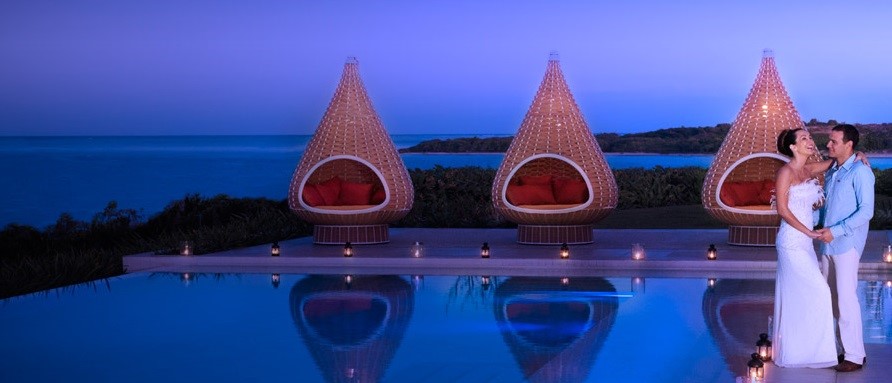 Located 45 minutes from Nadi Airport and hidden amongst 35 acres of tropical bliss. The minute you arrive you are welcomed with the beautiful nature of the Fijian way and a view like no other. Paradise, also offering 4 swimming pools, 6 restaurants and bars a world class spa for the ultimate pamper, 18 hole championship golf course, safari kids club, conference rooms, reception centre and the breathtaking wedding chapel footsteps away from the beach.
With 271 luxurious rooms and suits this resort was designed with one thing in mind, relaxation of the very best. All the rooms offer a Cleopatra style bath to unwind and a day bed to enjoy. 
Leave the outside world afar to relax and enjoy the company of your loved one or discover the coral reef right on your doorstep. 
This resort is by far one of the most pristine that Fiji has to offer. The fantastic thing about Intercontinental Fiji Golf Resort and Spa is that the employees have a very high standard of customer service with that personal touch in mind.
There is only one problem with this resort and you may have guessed it… LEAVING!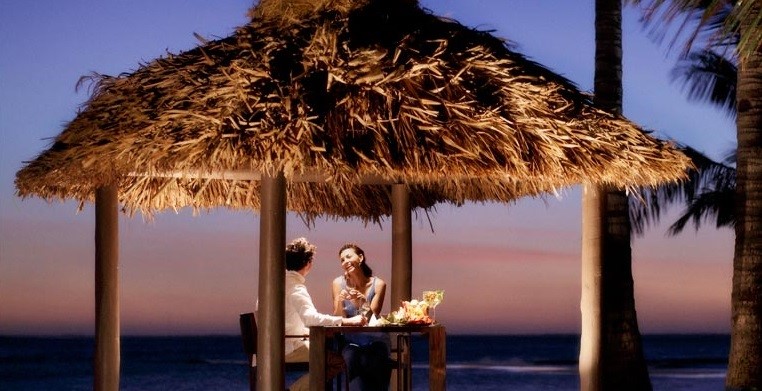 After personally spending 10 days at the Intercontinental, I can honestly say the resort is amazing, 5 star standards and excellent memories made. Thank you IHG.
BONUS: Booking direct with the IHG Rewards club can also reward you points at no extra cost.
IGH Ambassadors enjoy benefits at all of their 170 InterContinental® Hotels & Resorts around the world. Experience Ambassador benefits by joining today for only $200 USD. See here for more information.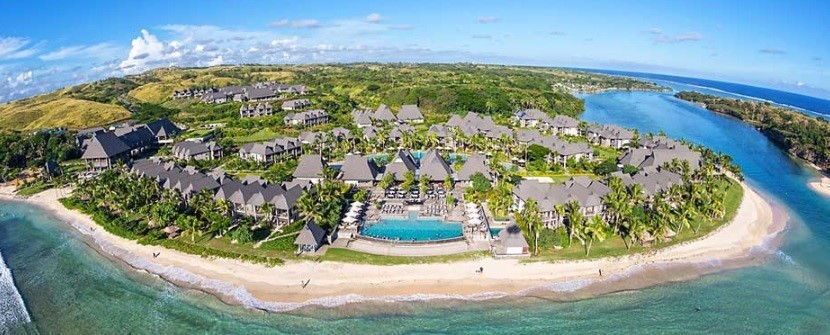 Image Source: InterContinental Fiji Golf Resort & Spa
INTERCONTINENTAL FIJI GOLF RESORT & SPA
WEDDING CONTACT
Office hours: Monday - Friday - 8:00am - 5:00pm FJT
Telephone: +679 673 3376
After Hours: +679 673 3300
Fax: +679 673 3499
E-mail: weddings.fiji@ihg.com 
InterContinental Fiji Golf Resort & Spa,
Maro Road,
Natadola Bay,
Viti Levu,
Fiji Islands.