So, you have found the perfect dress, venue, and of course, the perfect partner. All the detailed planning has led up to this moment – your wedding day. This is your special day to enjoy and cherish!
The morning of the wedding does not have to be stressful. All the planning is done, now it is time to sit back, relax and savor the moment. This gorgeous styled shoot brings inspiration to the bride-to-be on her morning of elegance. This shoot embodies a new era for graceful brides, reflecting how the morning of the wedding can be a relaxing time of pampering and self-care. 
You do not need to go all the way to Bali to enjoy the commonly offered flower bath spas, take inspiration for a divine morning wedding day pamper you can DIY from home (or your hotel room).
Step 1: Run your bath to the perfect temperature
Step 2: Set the mood by filling the bath with beautifully scented flower petals (rose for hydration, lavender for calming, jasmine for uplifting, chamomile for soothing, rosemary petals to boost circulation, orchid for antioxidants) – the options are endless.
Step 3: Add a few drops of aromatherapy essential oils such as Lavender, Yuzu, Ylang Ylang or Jasmine for their relaxing properties or your favorite bath salts or bath bomb.
Finally: Light some candles, pop a face mask on, sit back and enjoy the champagne. This is what it is all about, enjoying a stress-free morning, feeling pampered and fresh as a daisy on your big day!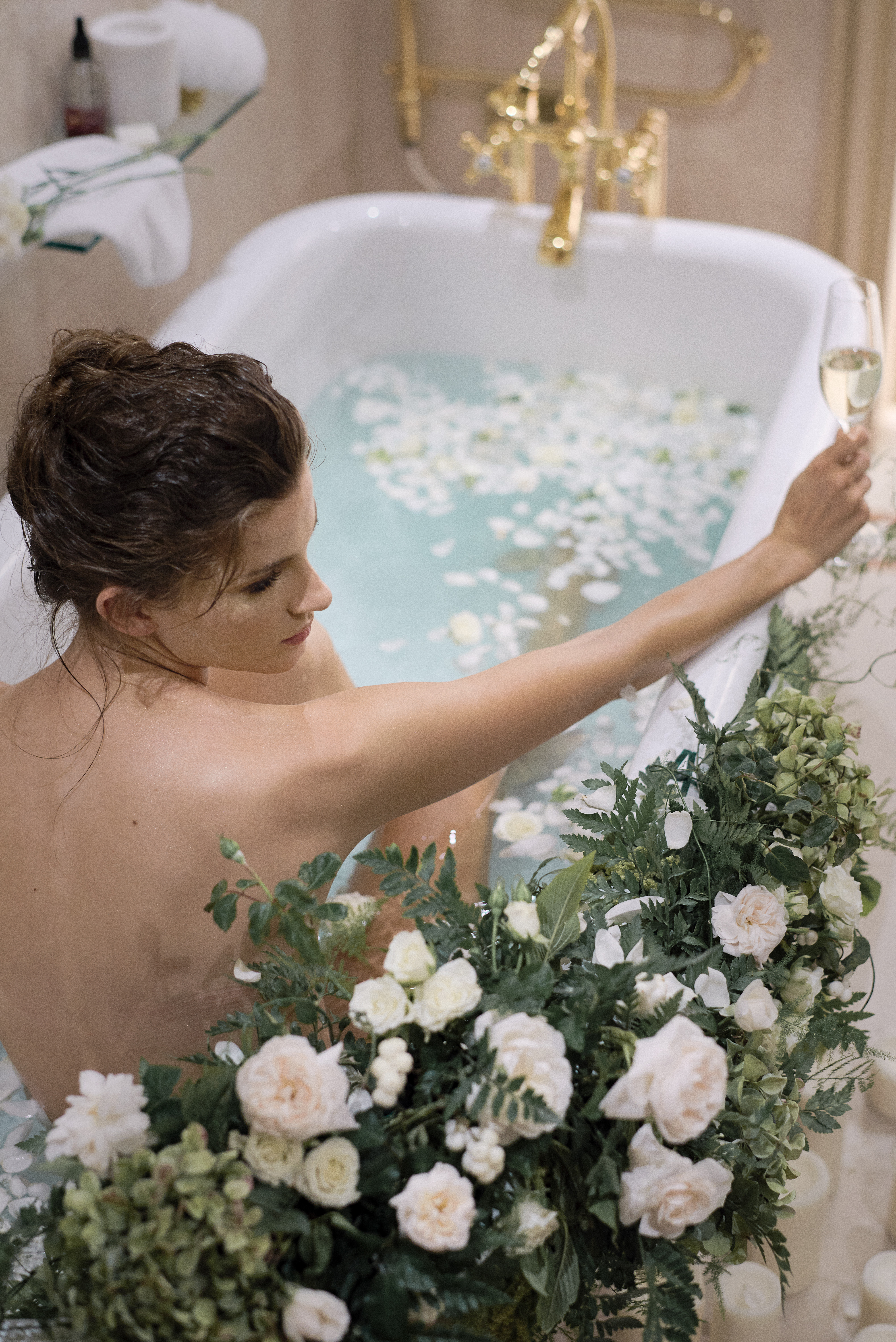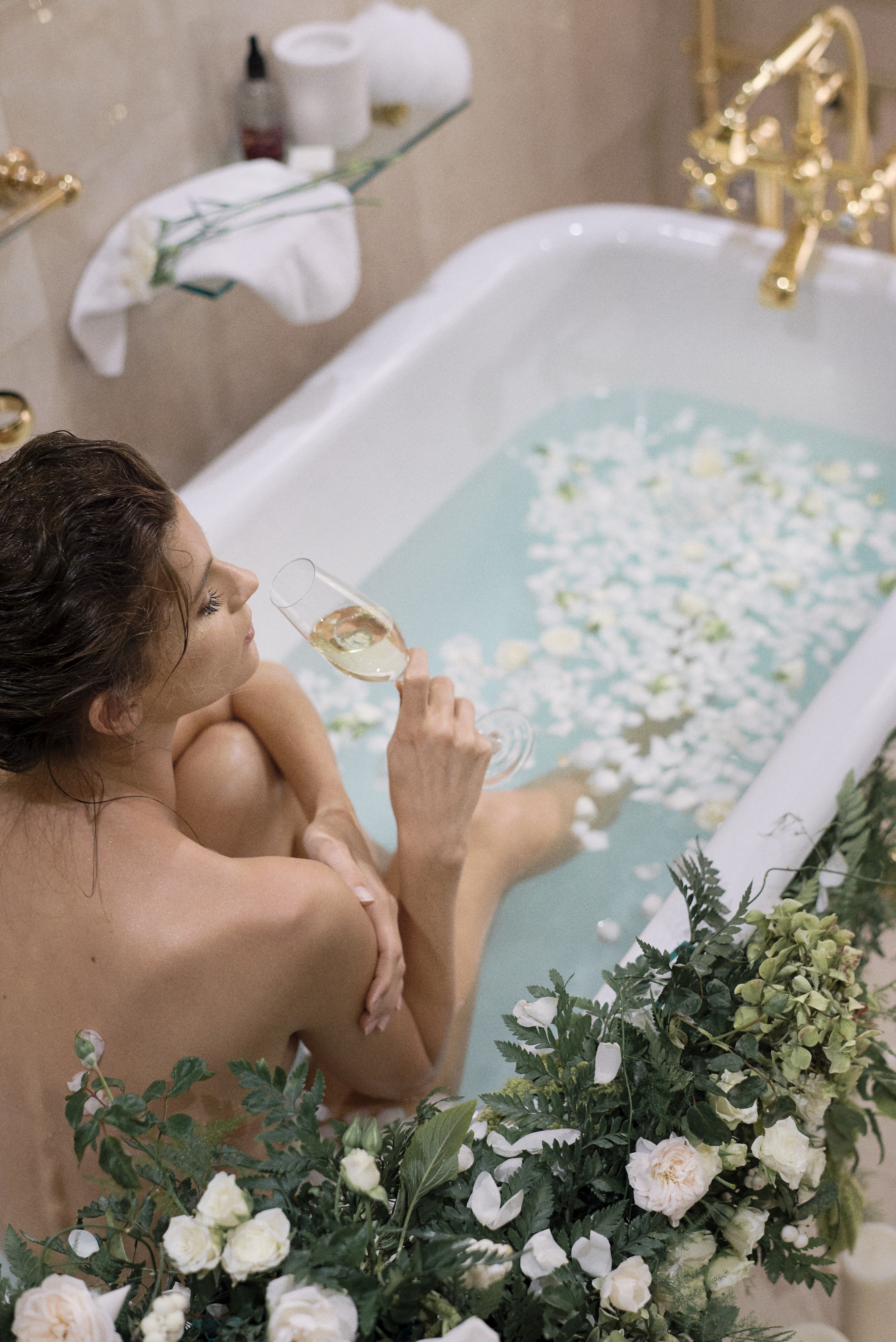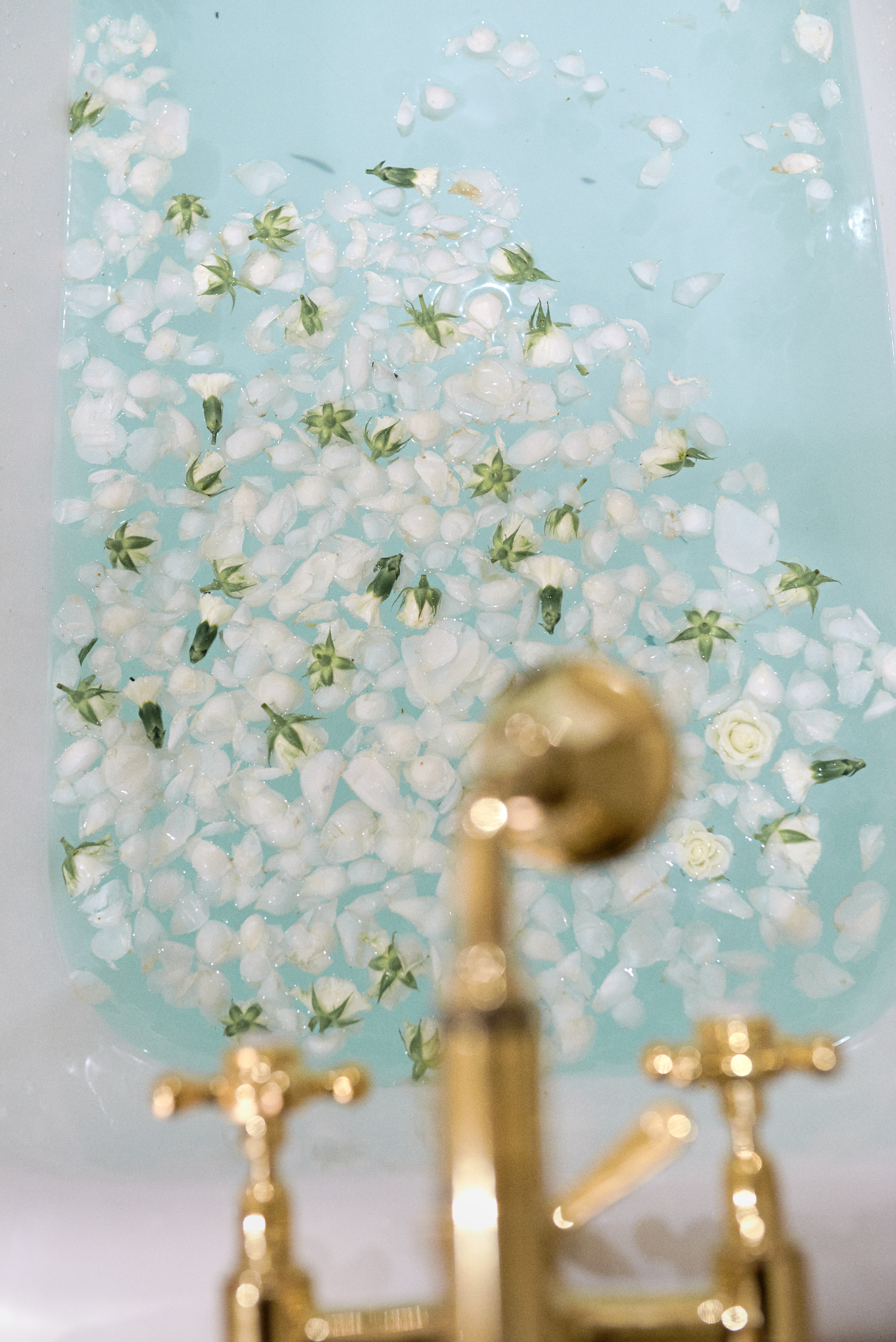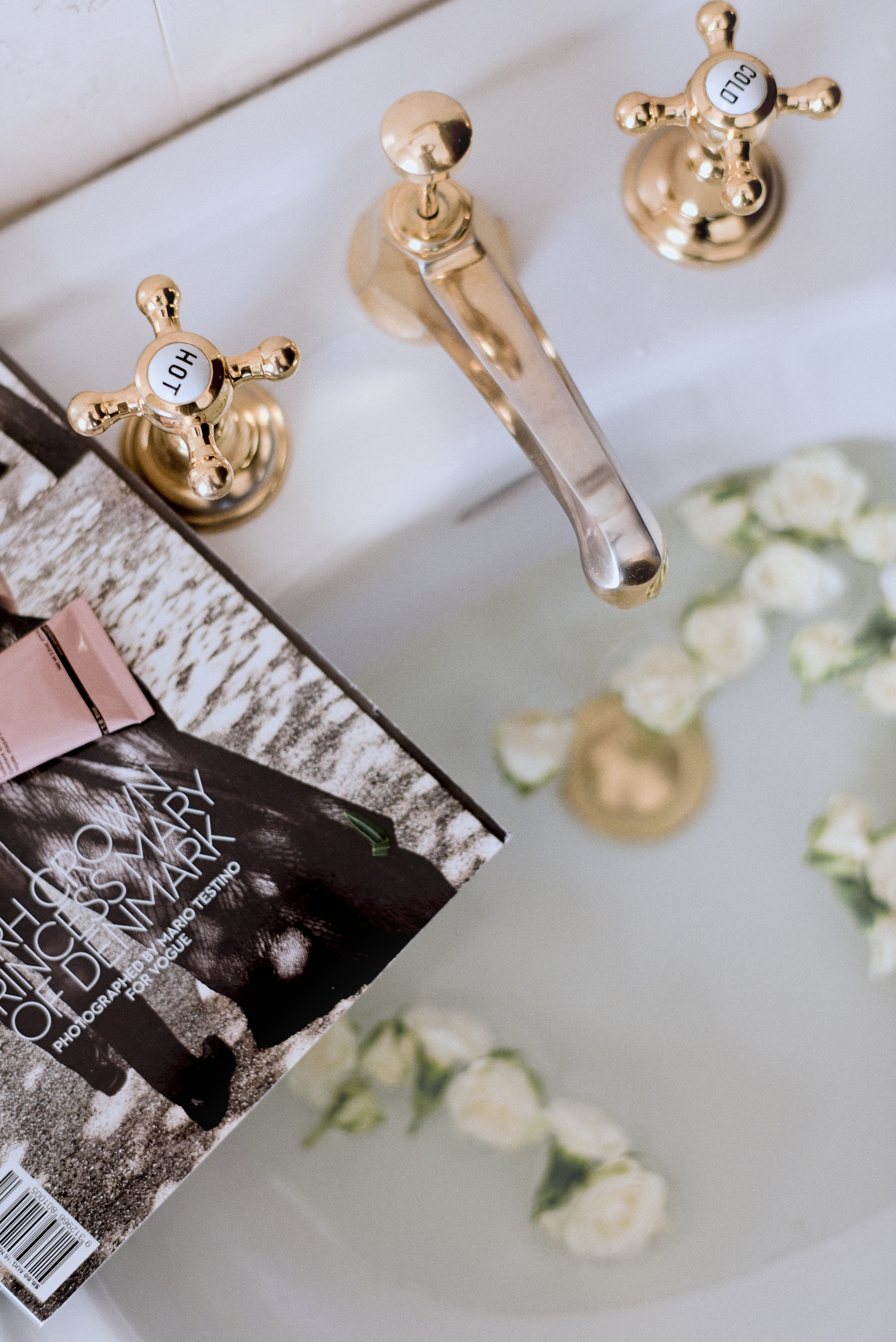 Now this is no ordinary day, enjoy breakfast of your choice by ordering some extraordinary room service. Spoil yourself and order a treat!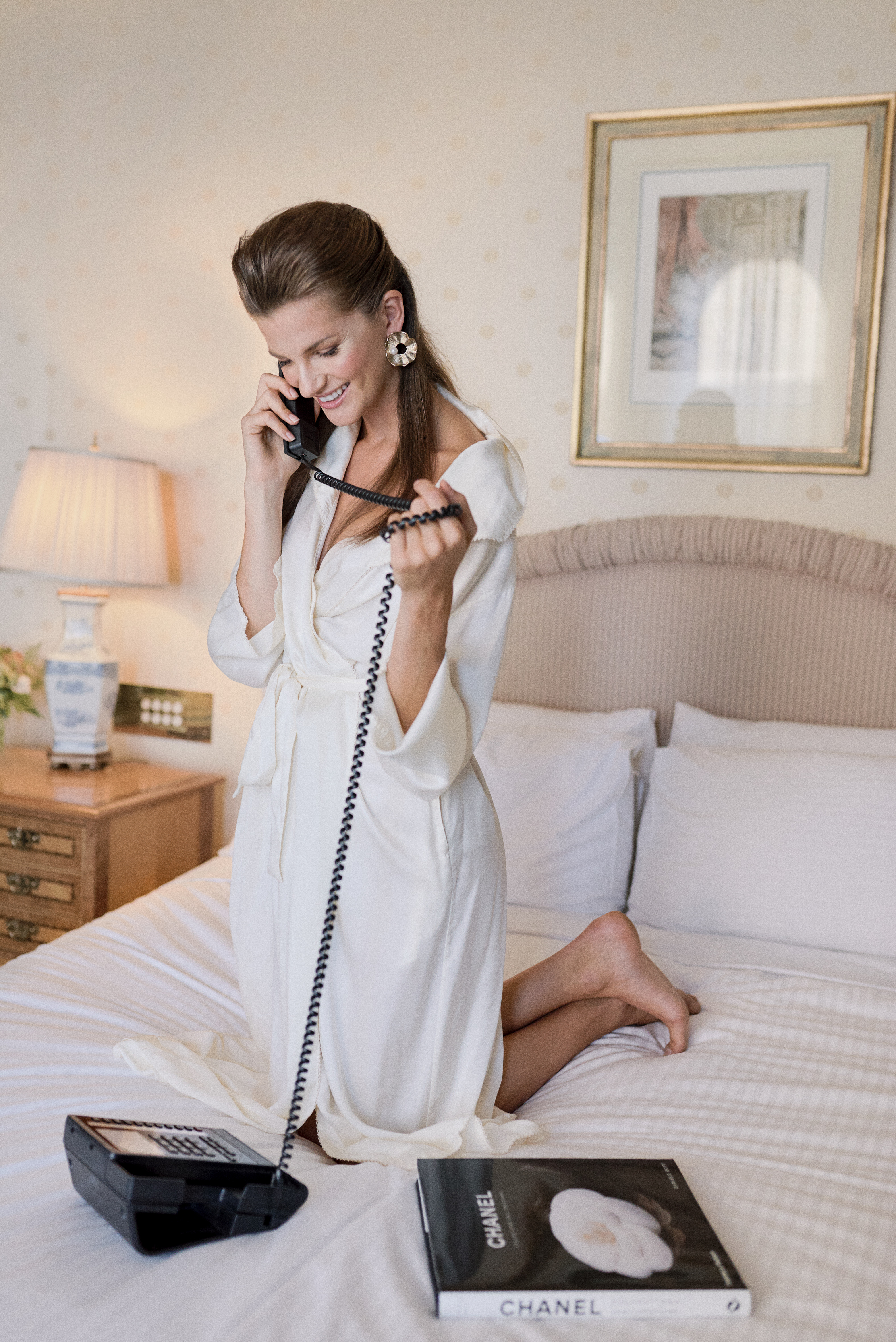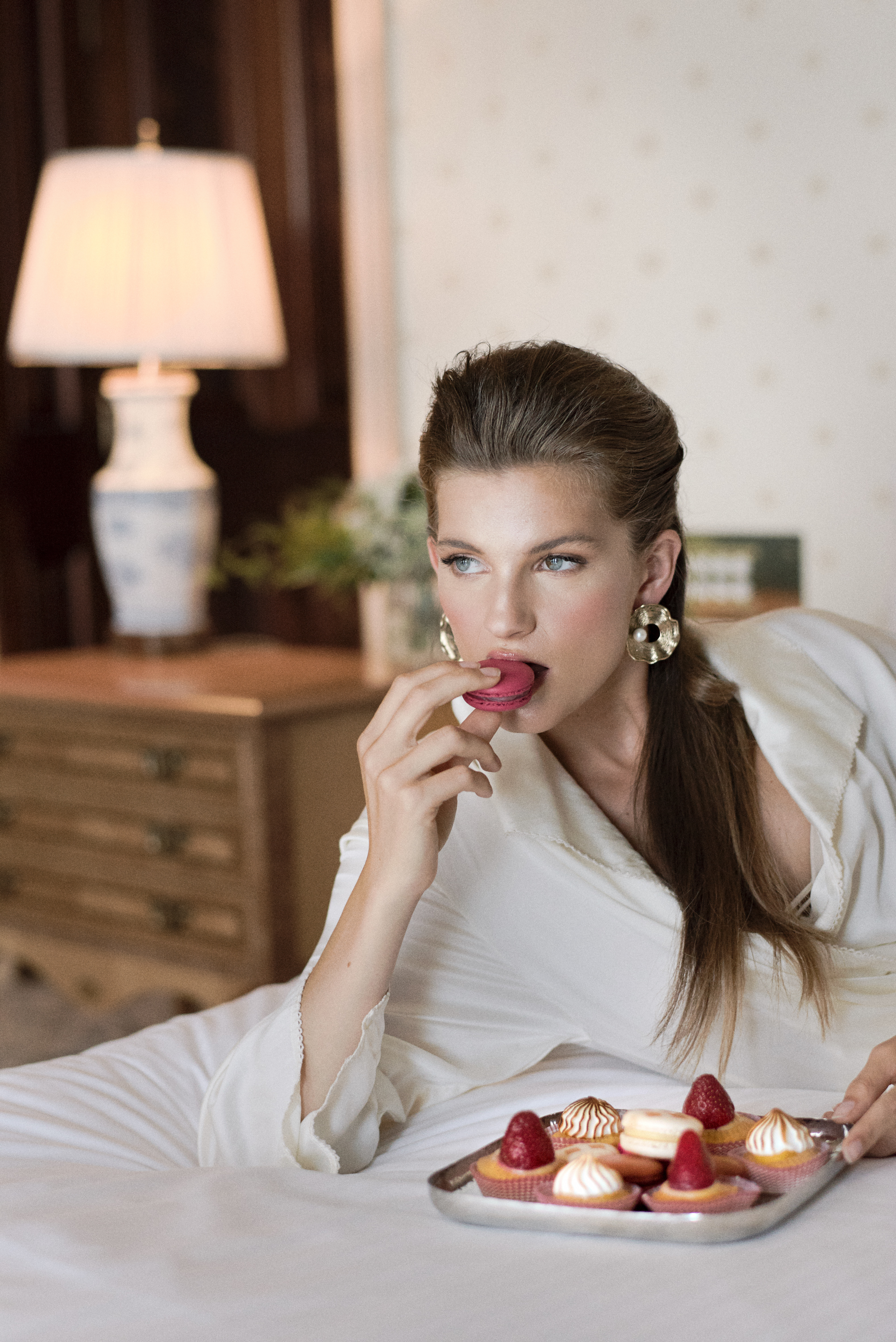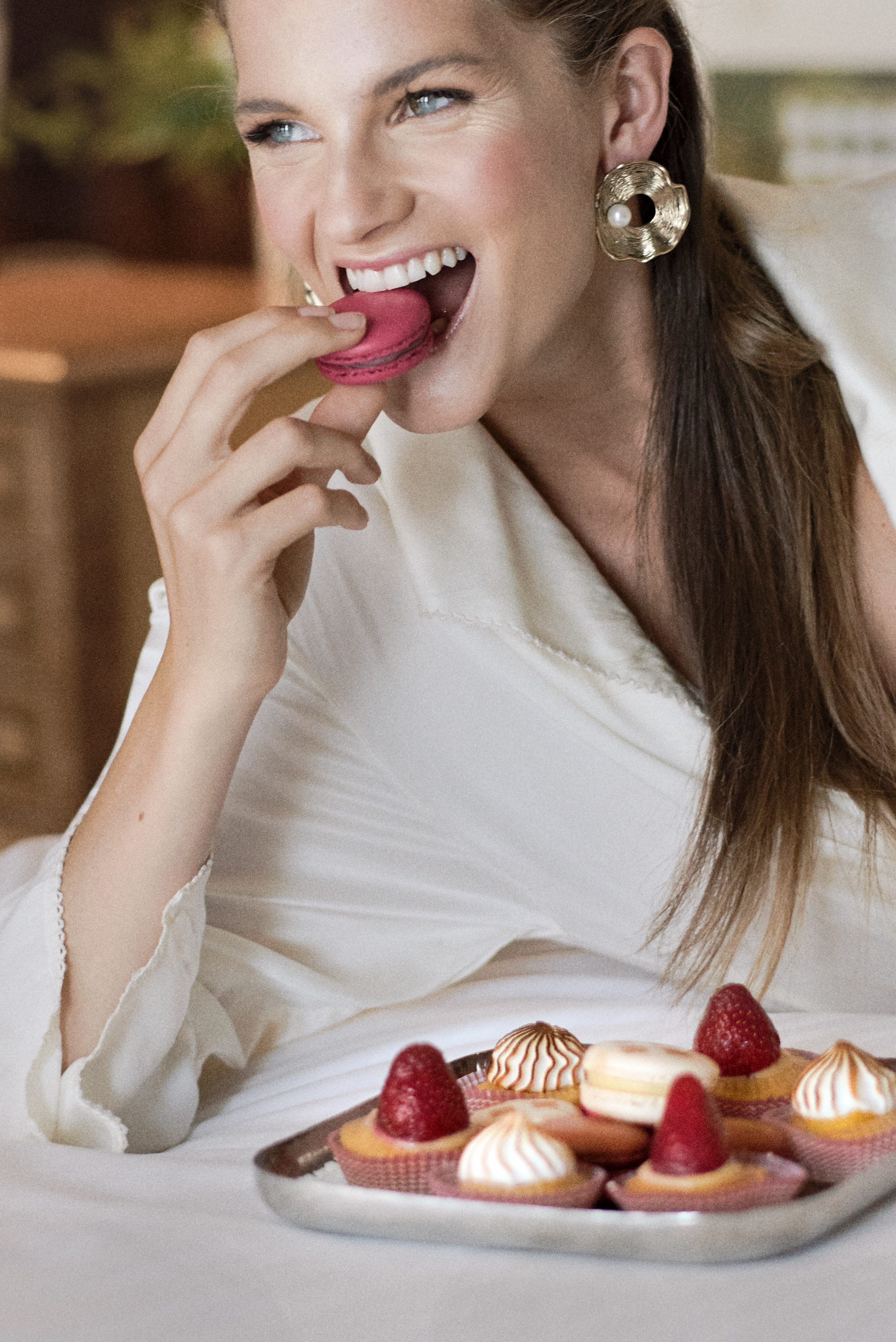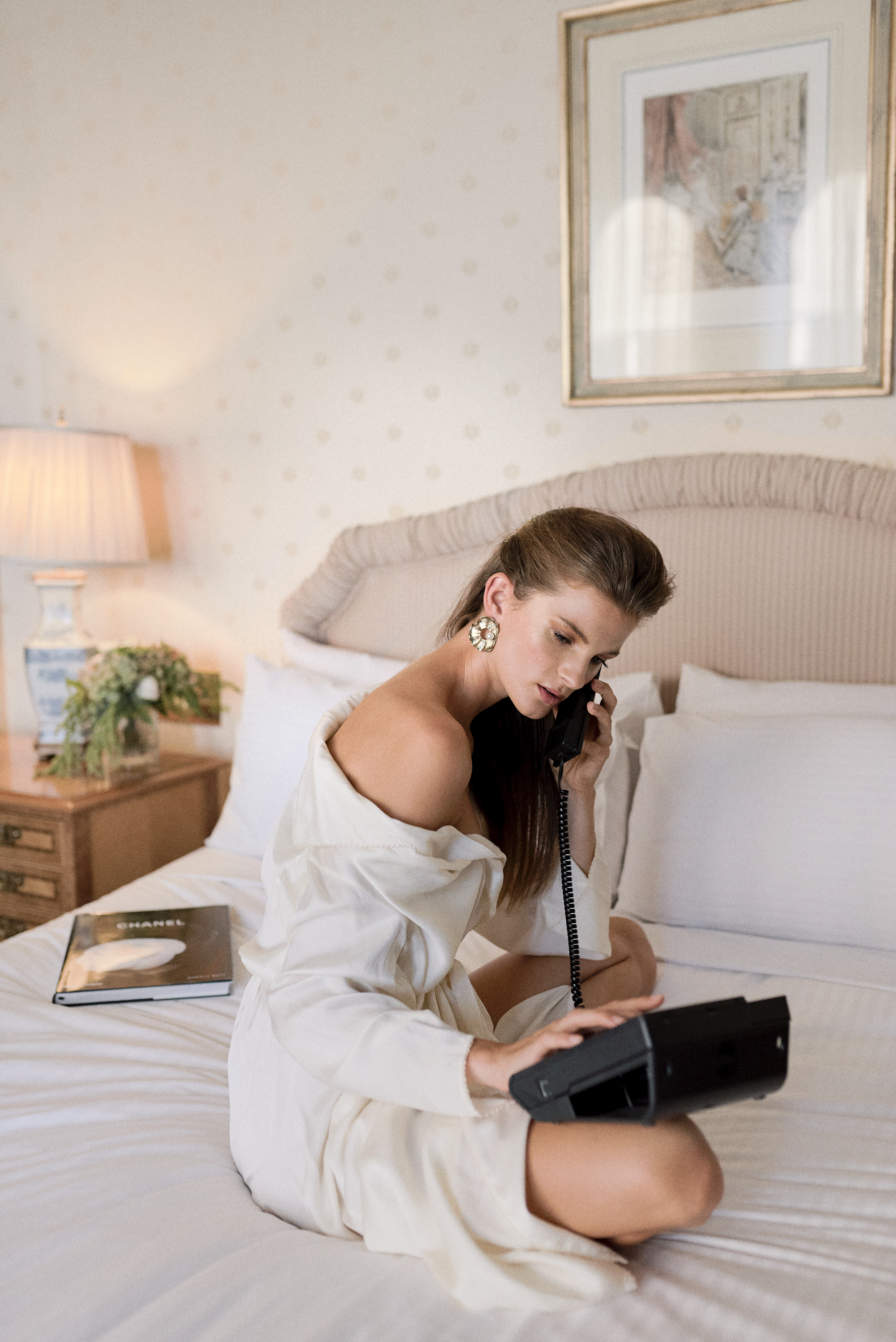 Ladies, take inspiration to feel your best on your special day: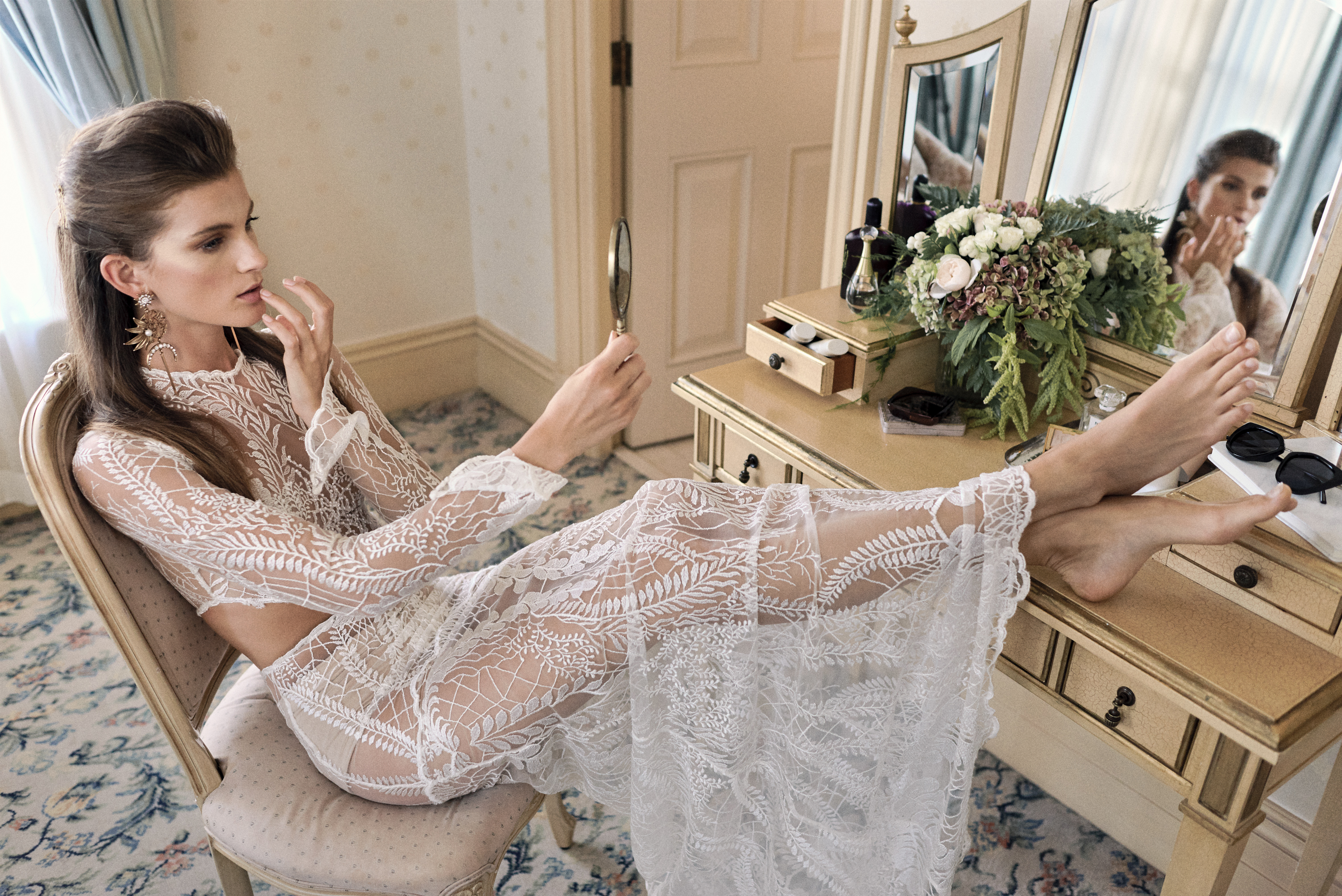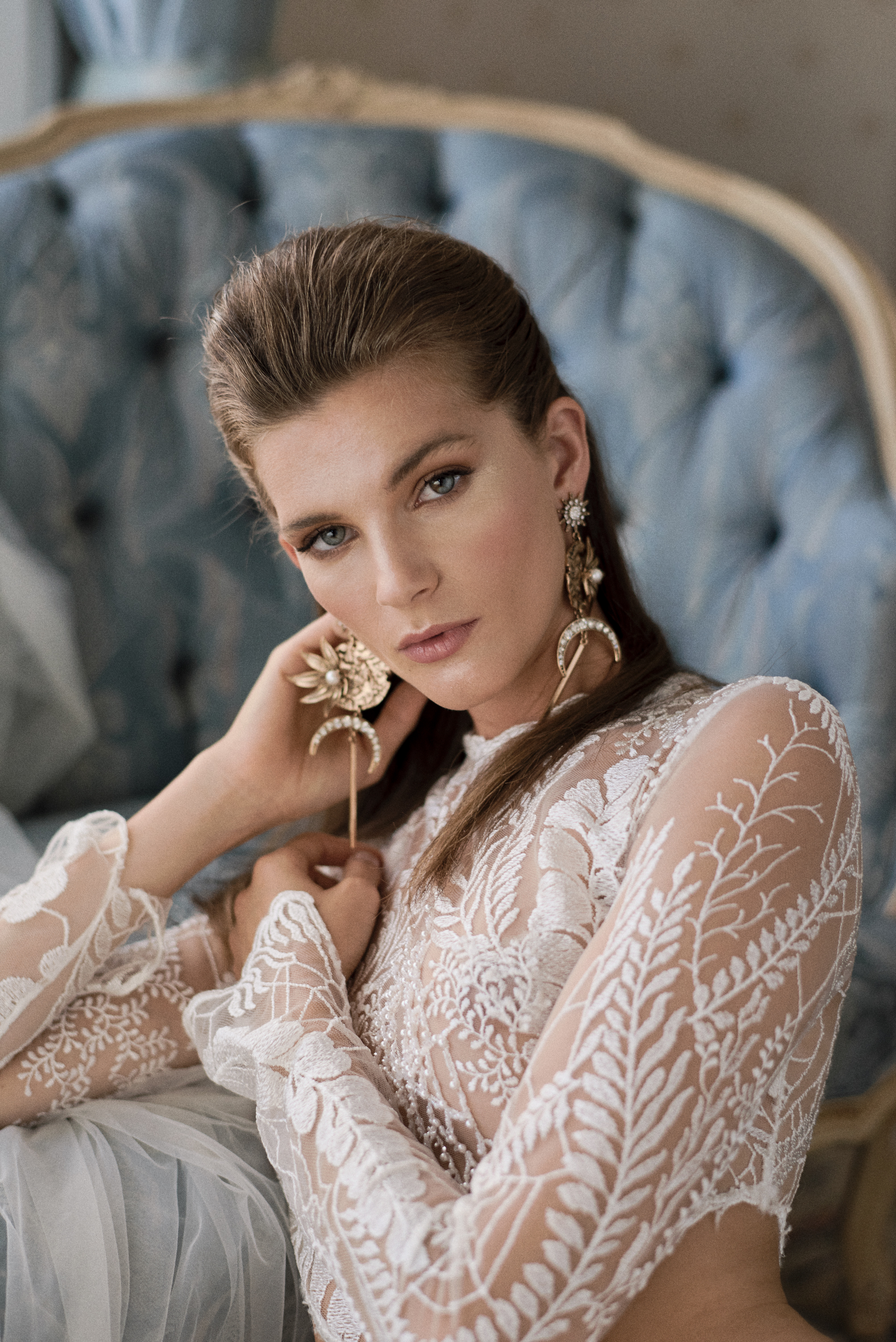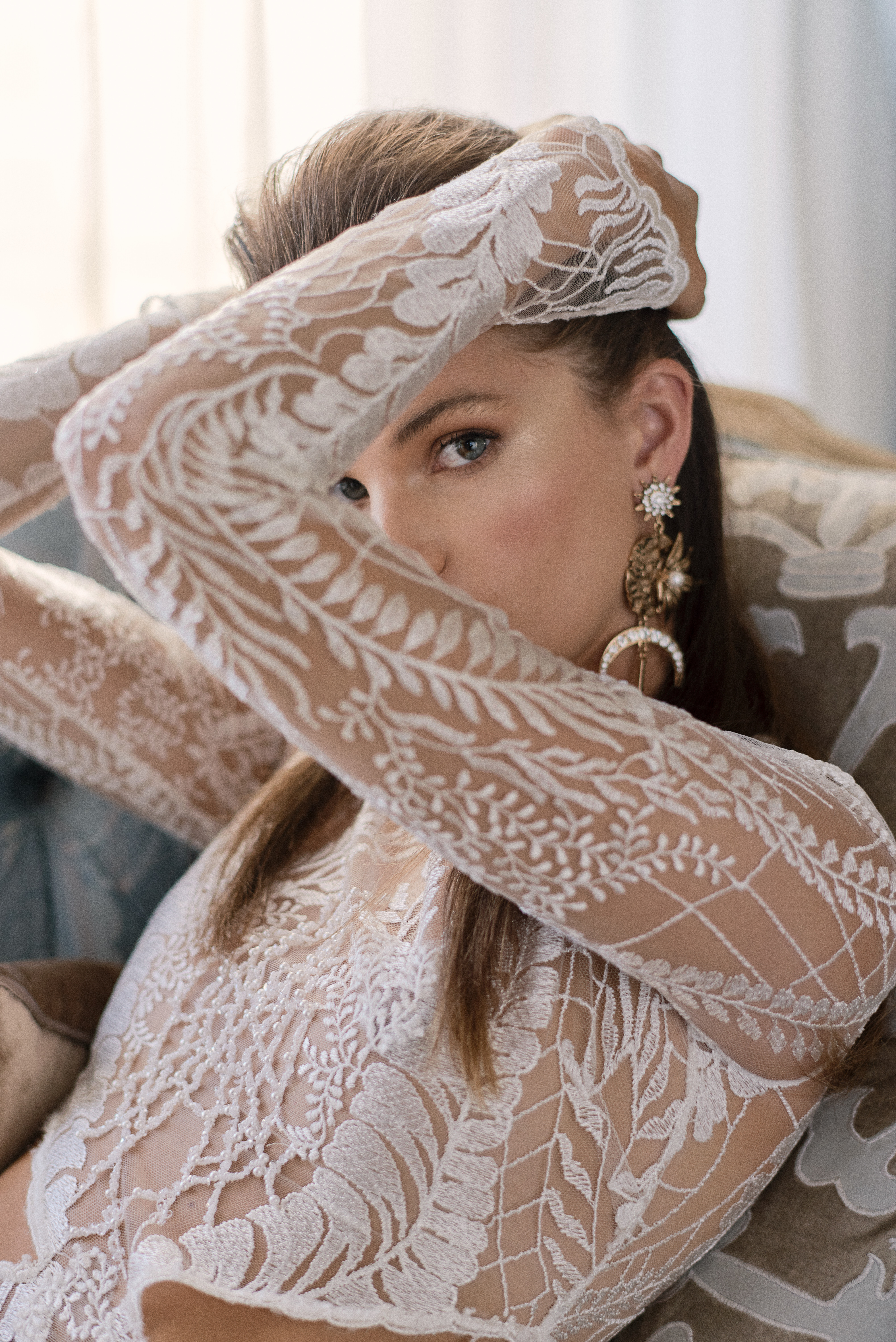 The Location
This elegant shoot was taken at the luxury and heritage Windsor Hotel. Choose a hotel to enjoy your ideal morning of elegance, whether that be a country cottage, modern chic or luxurious heritage room.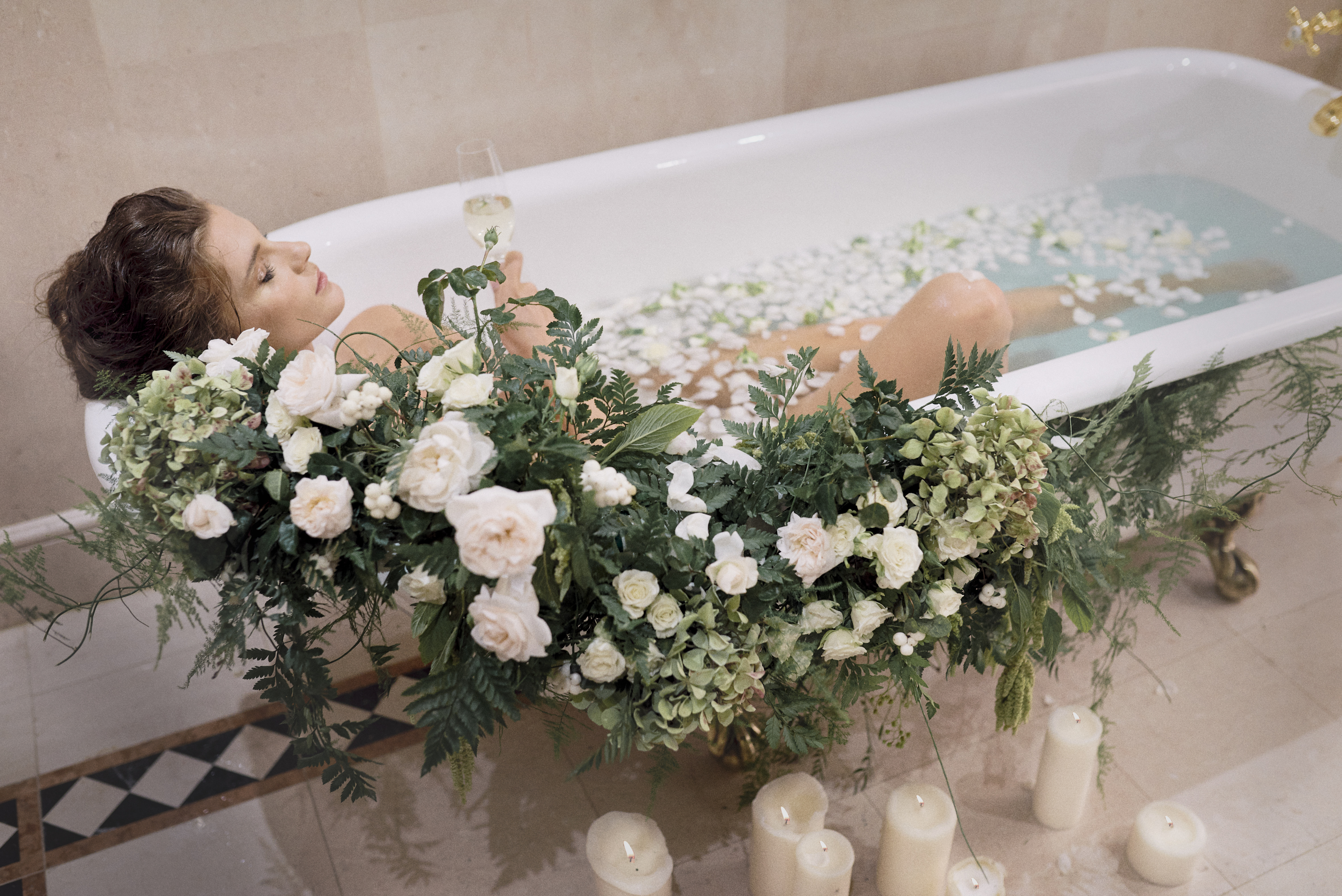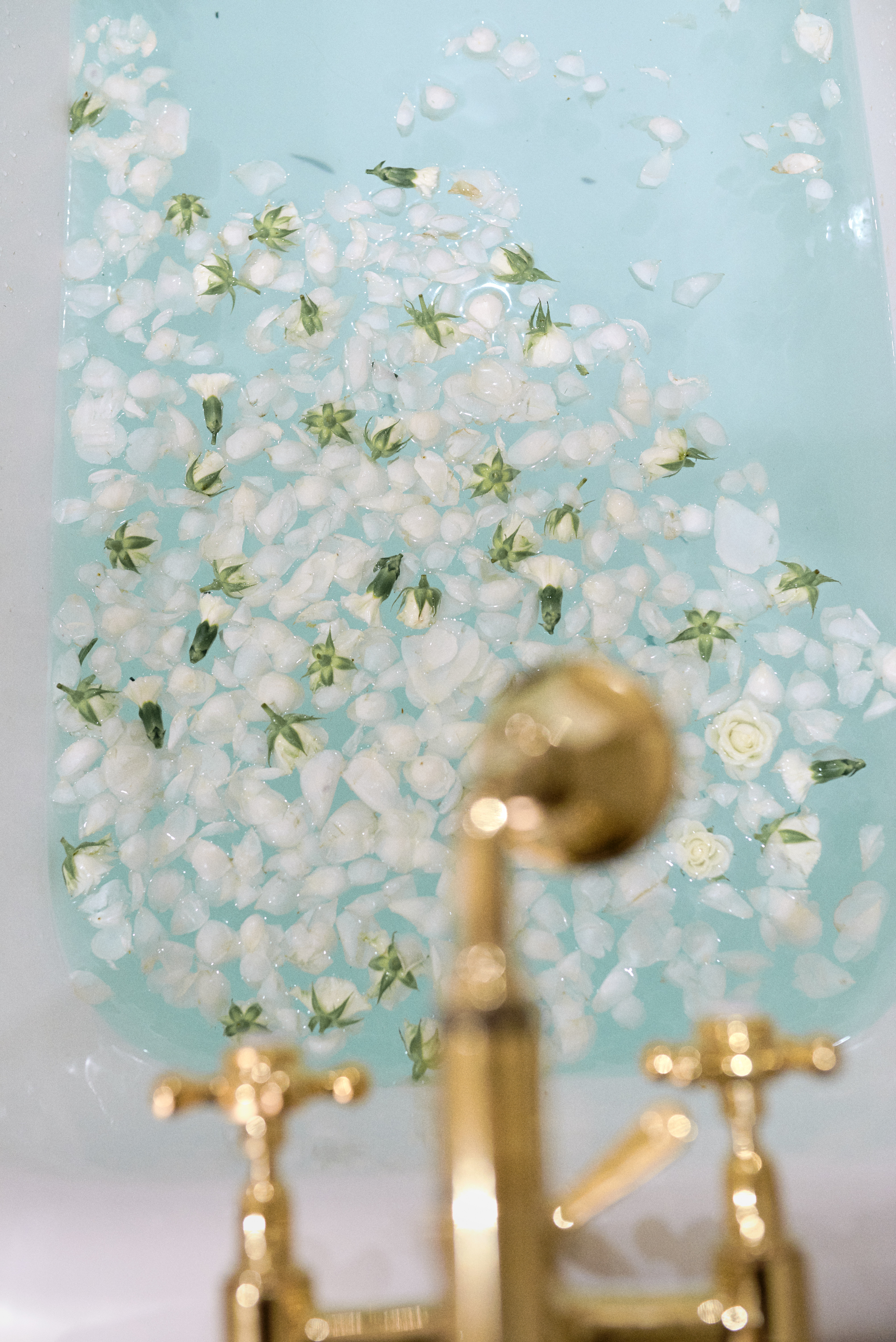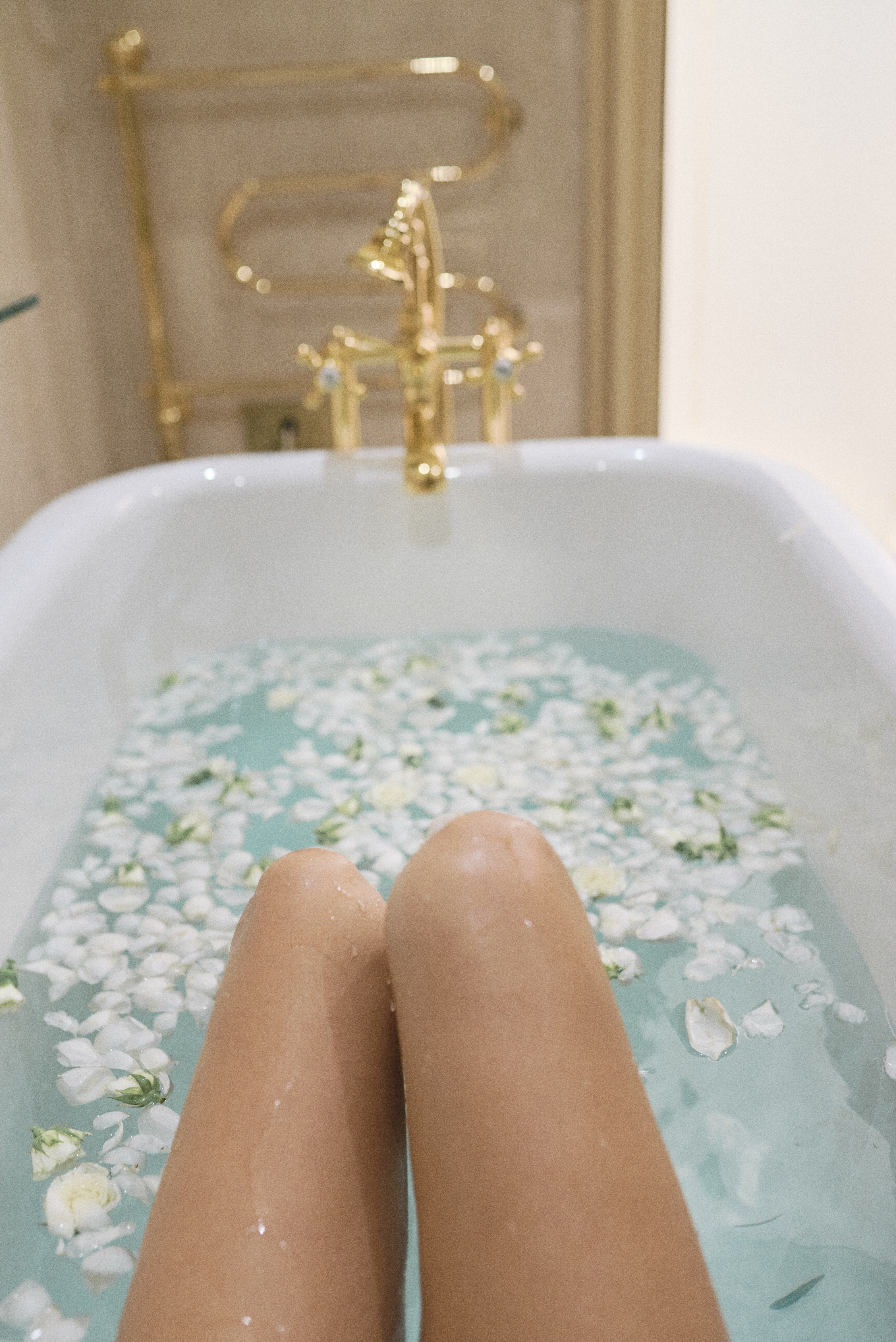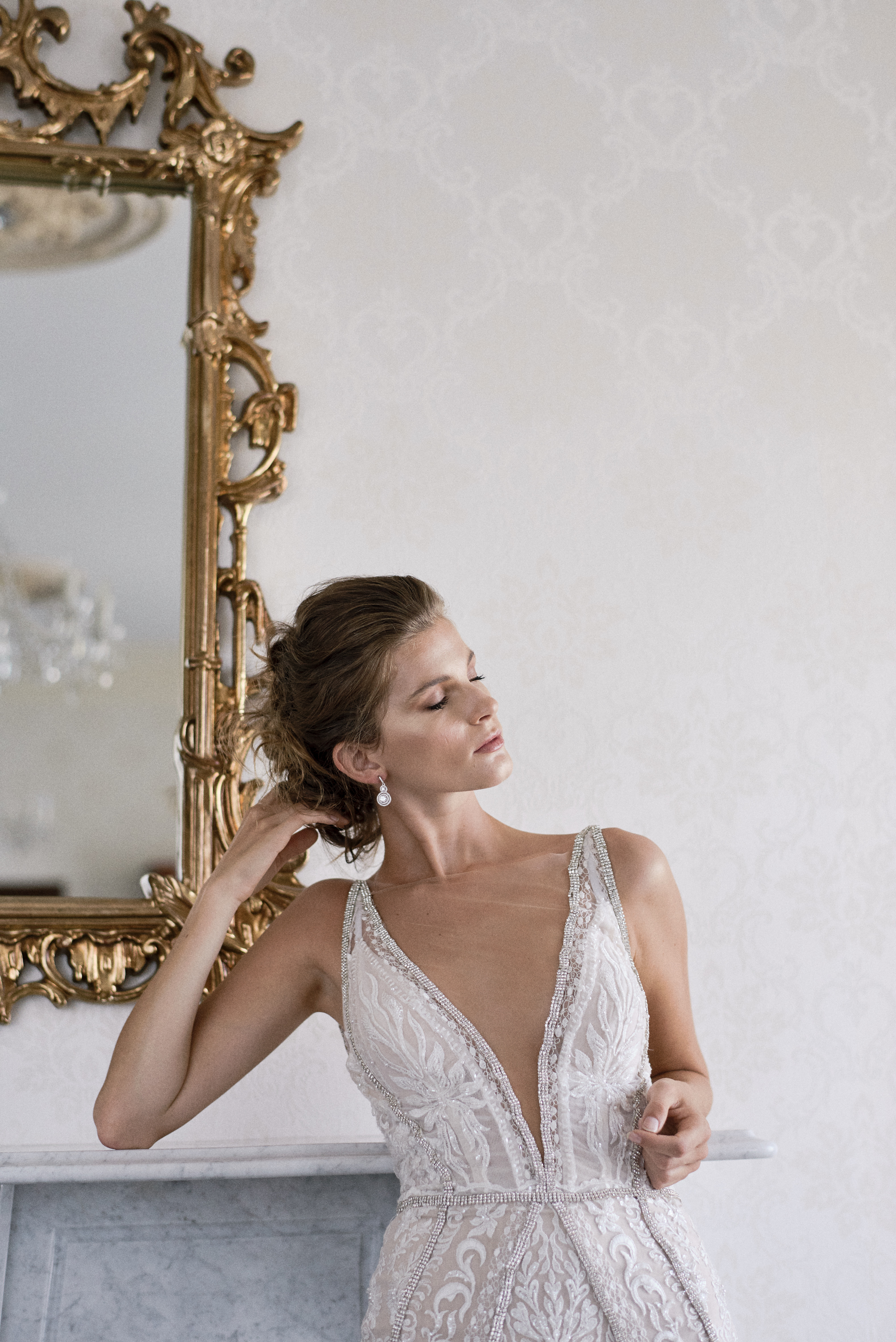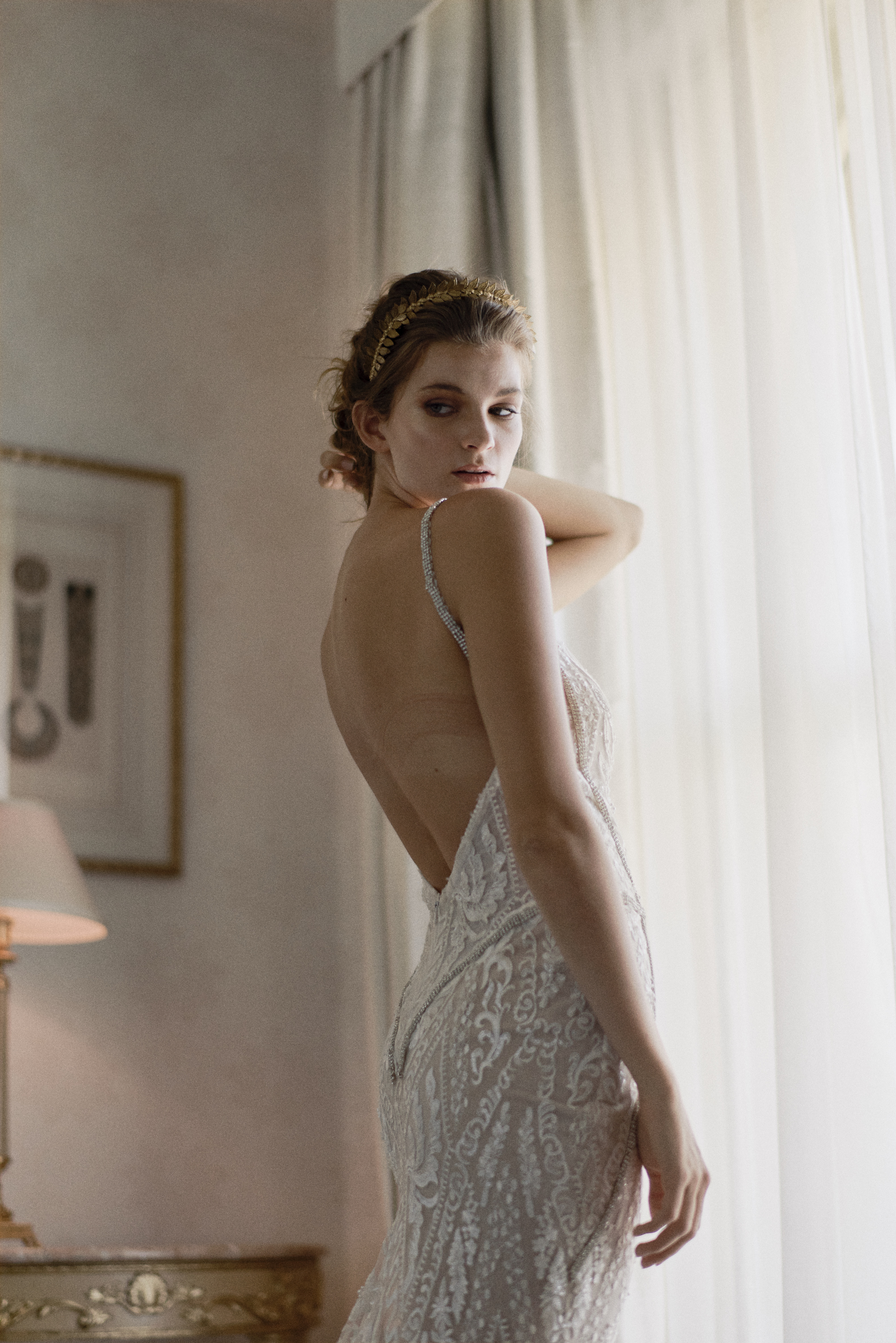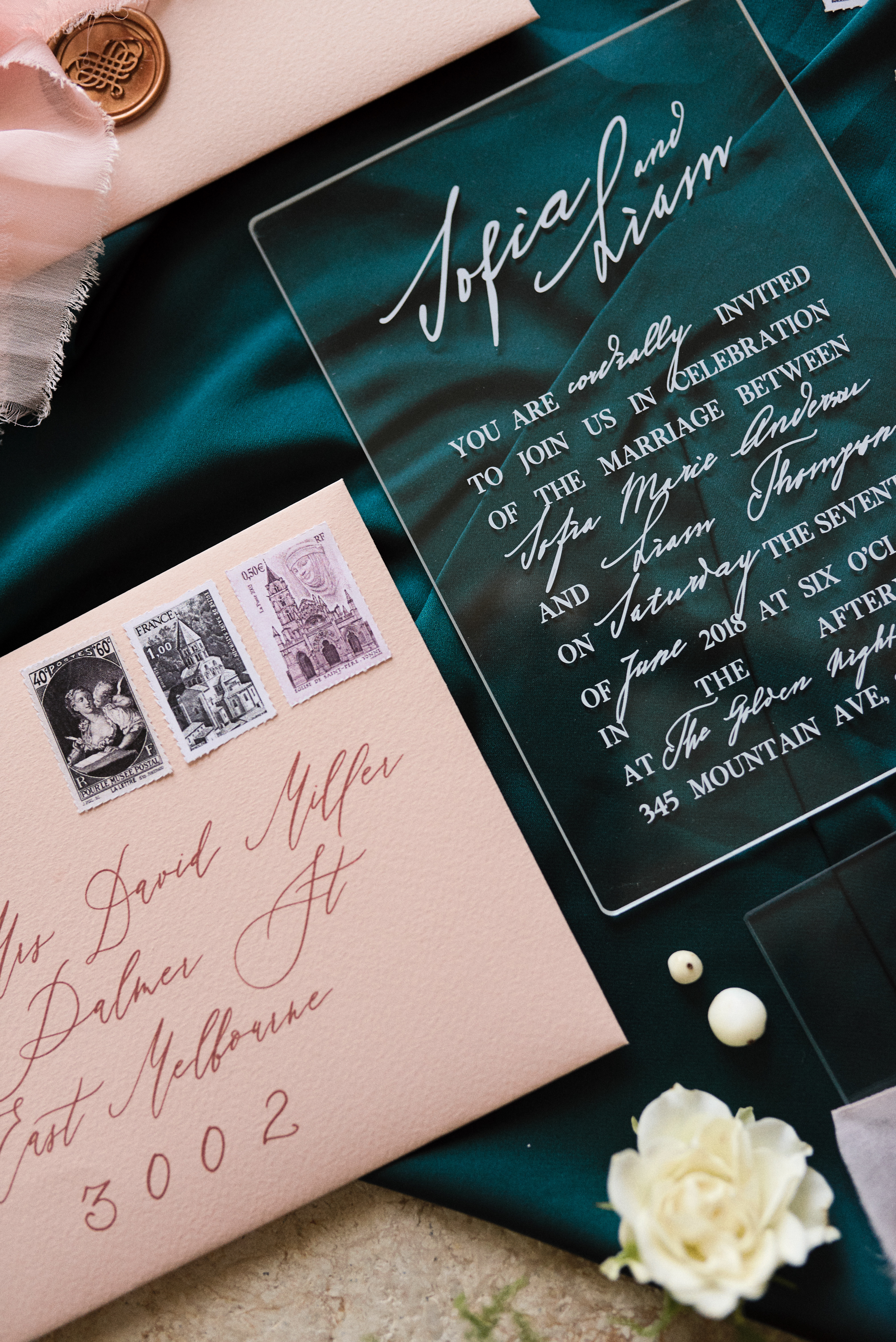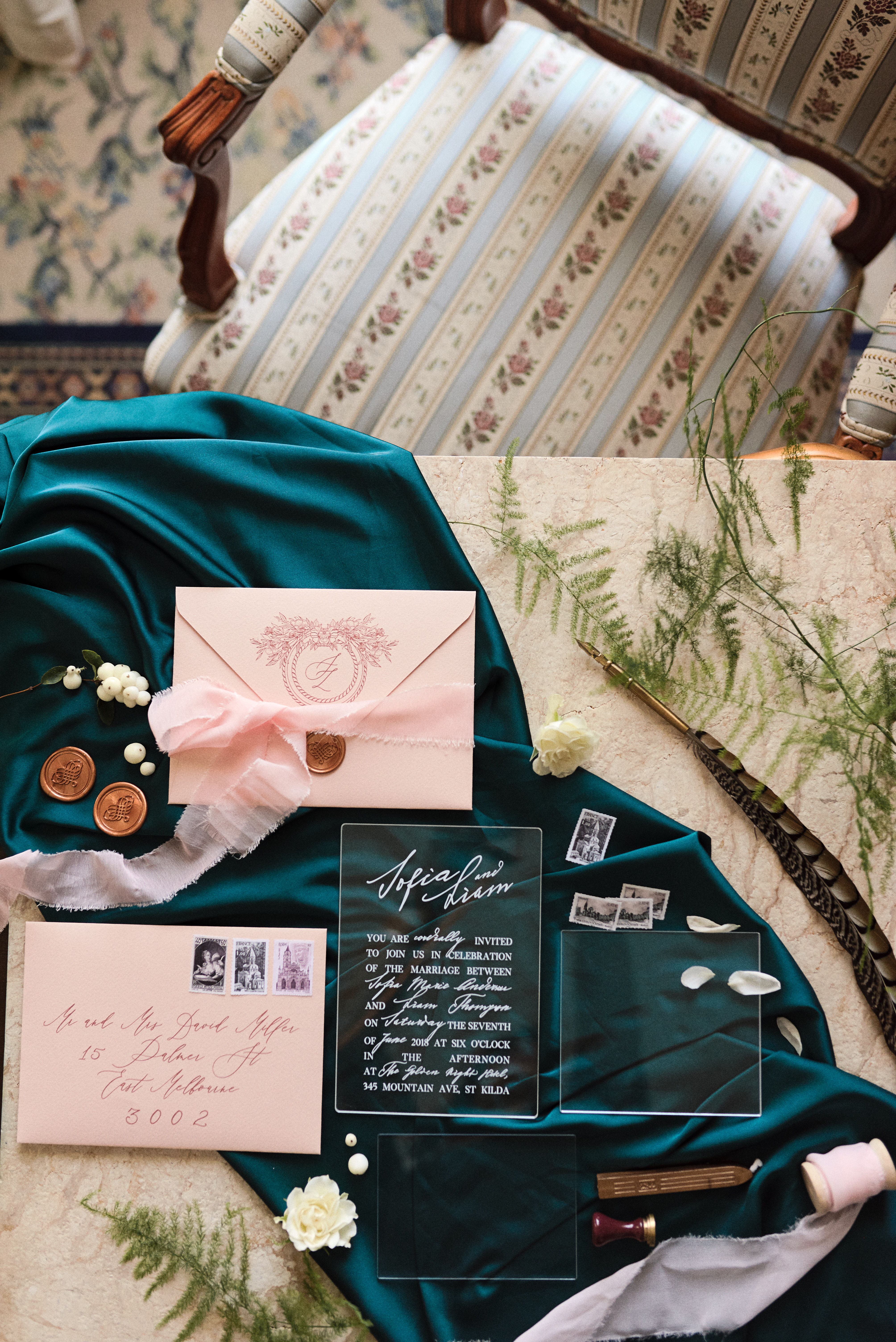 Colour Palette
The breathtakingly styled shoot is based on the timeless palette of classic beige and gold with subtle greenery. Keeping it classic and simple, you can also add a pop of colour with rich tones. In this shoot, we styled with tones of rich teal and pale blush envelopes. Invitations are transparent with elegant white font keeping the theme of simple elegance, whilst adding a modern fresh twist.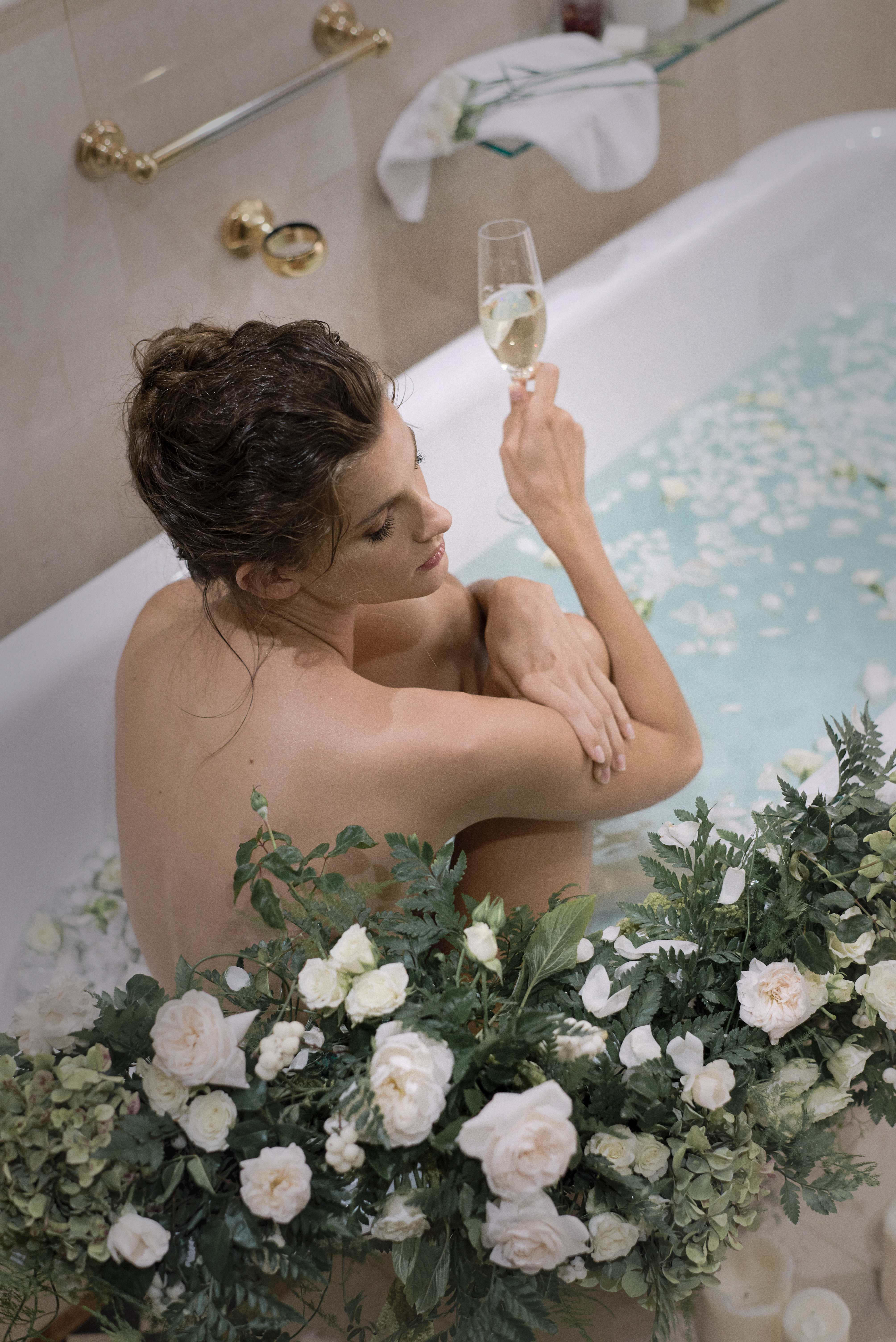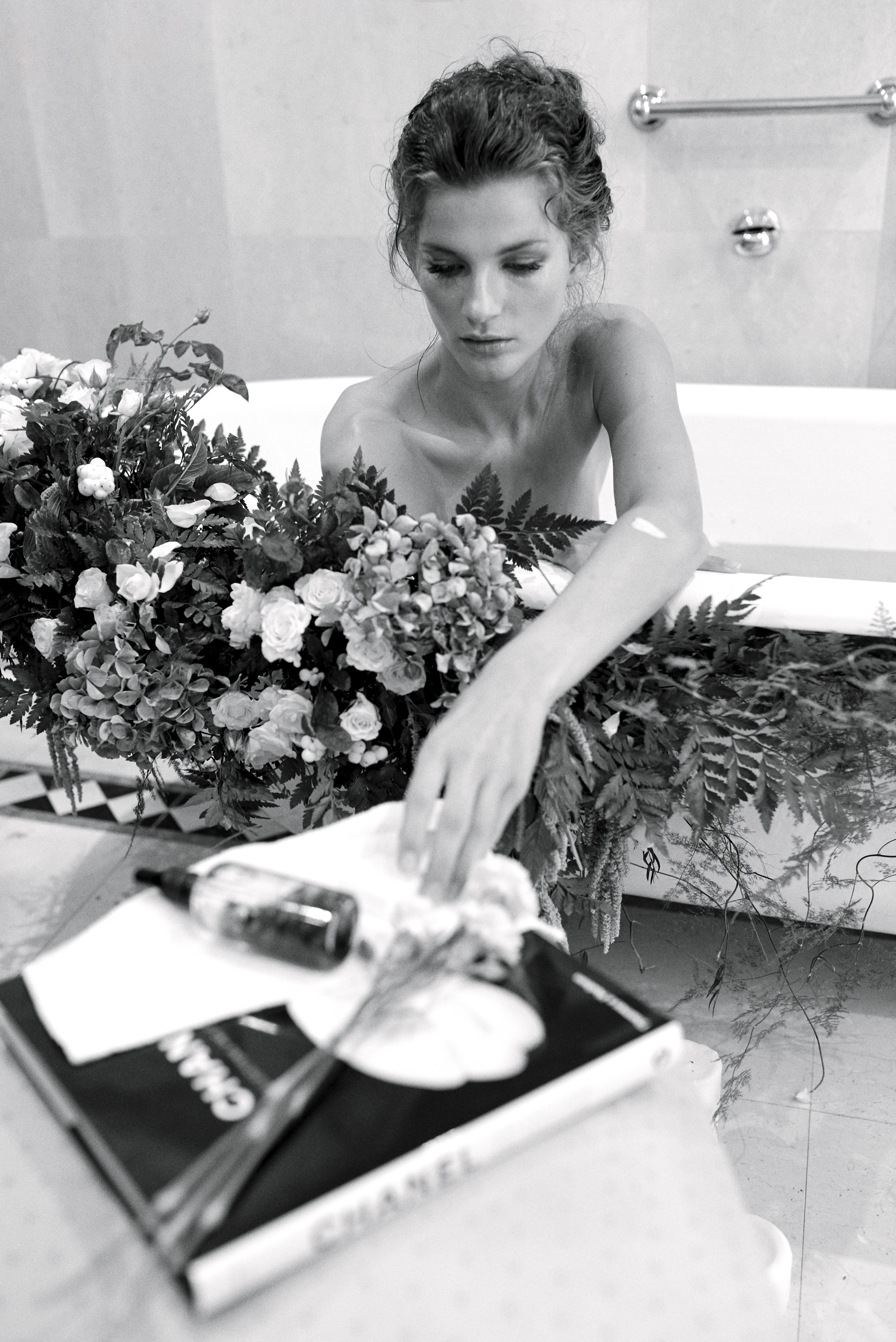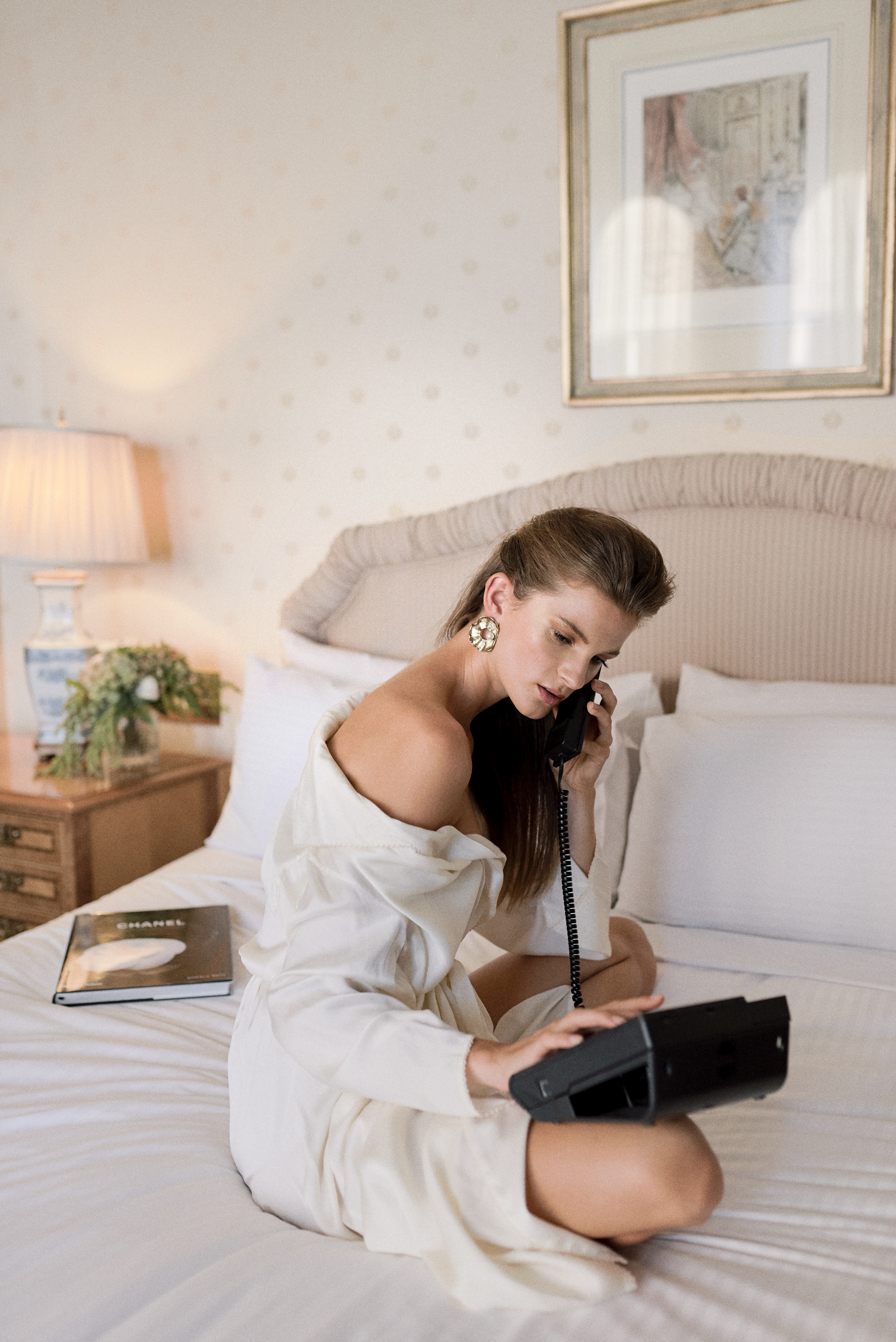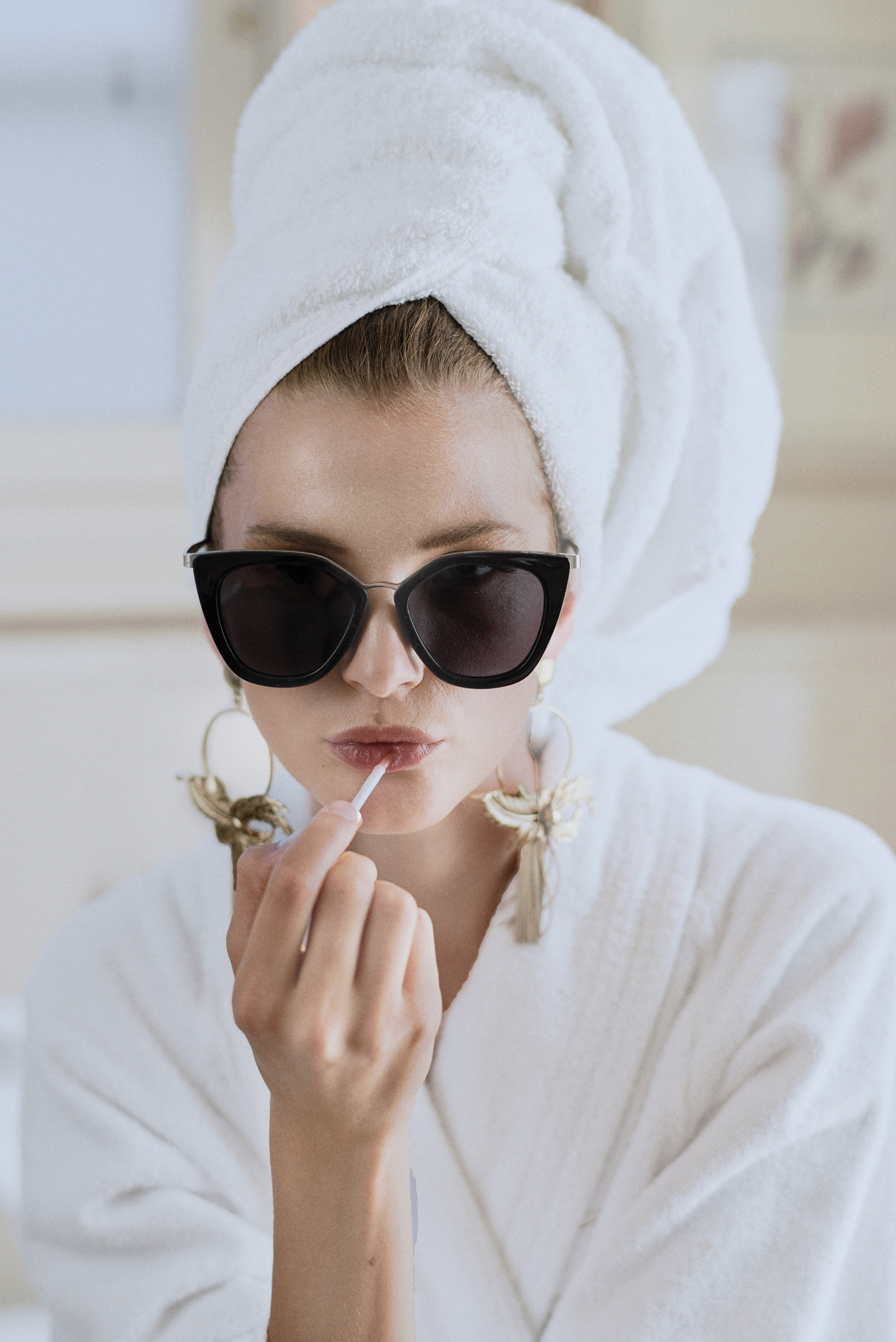 Pamper
There are endless ways to pamper yourself on that special day. Here we have the beautiful bride-to-be enjoying some bubbly in an aromatic bath filled with flower petals and making the most of room service!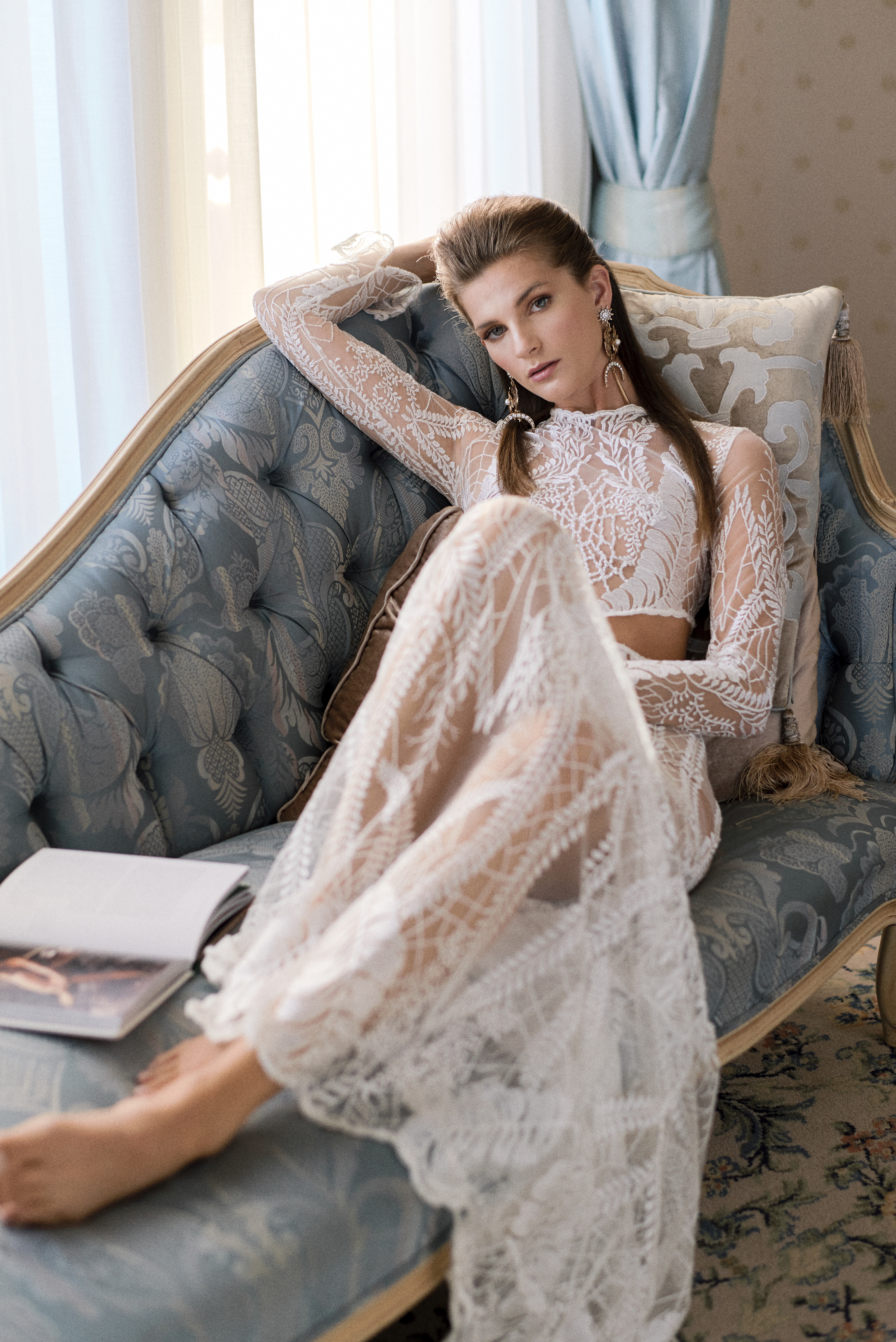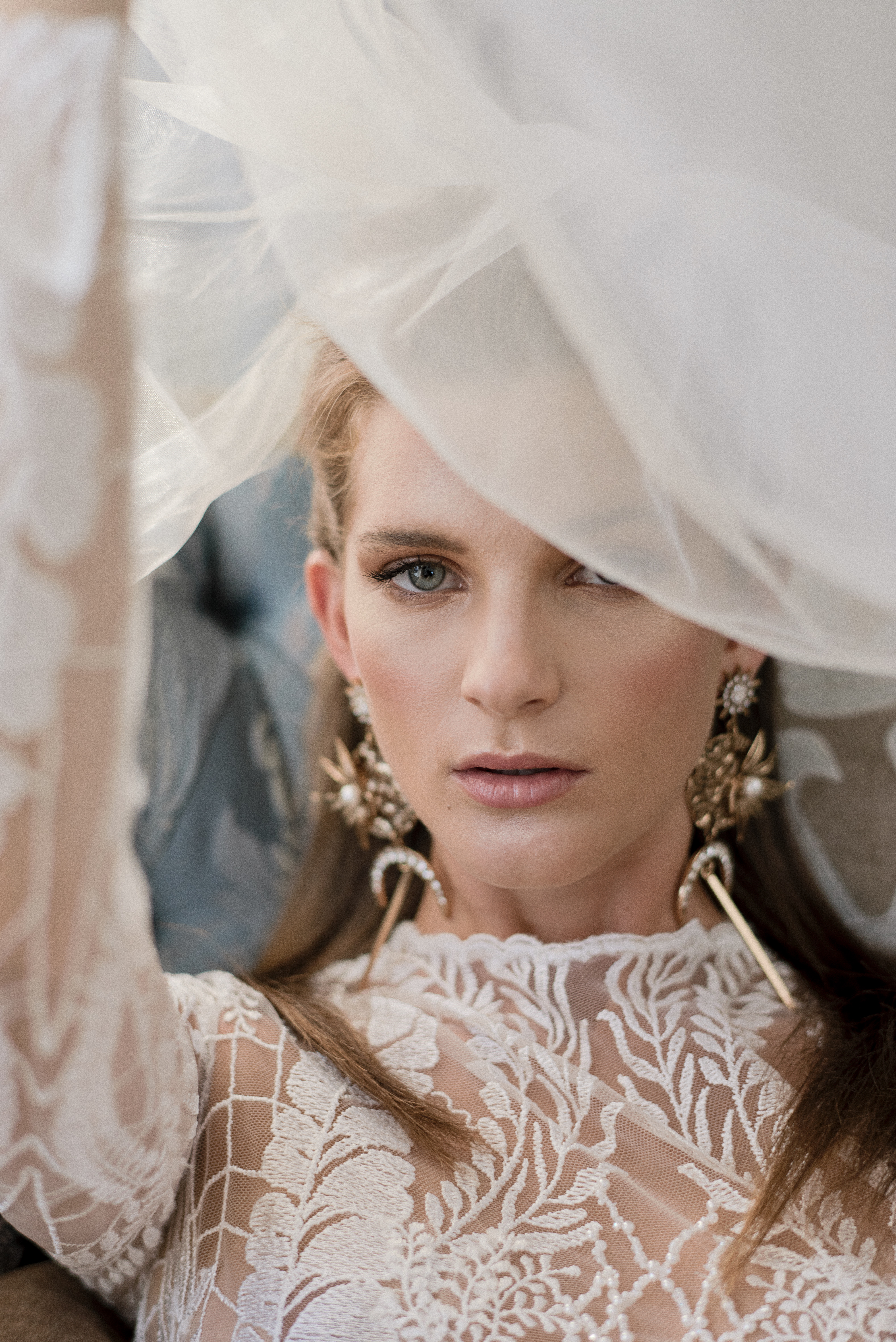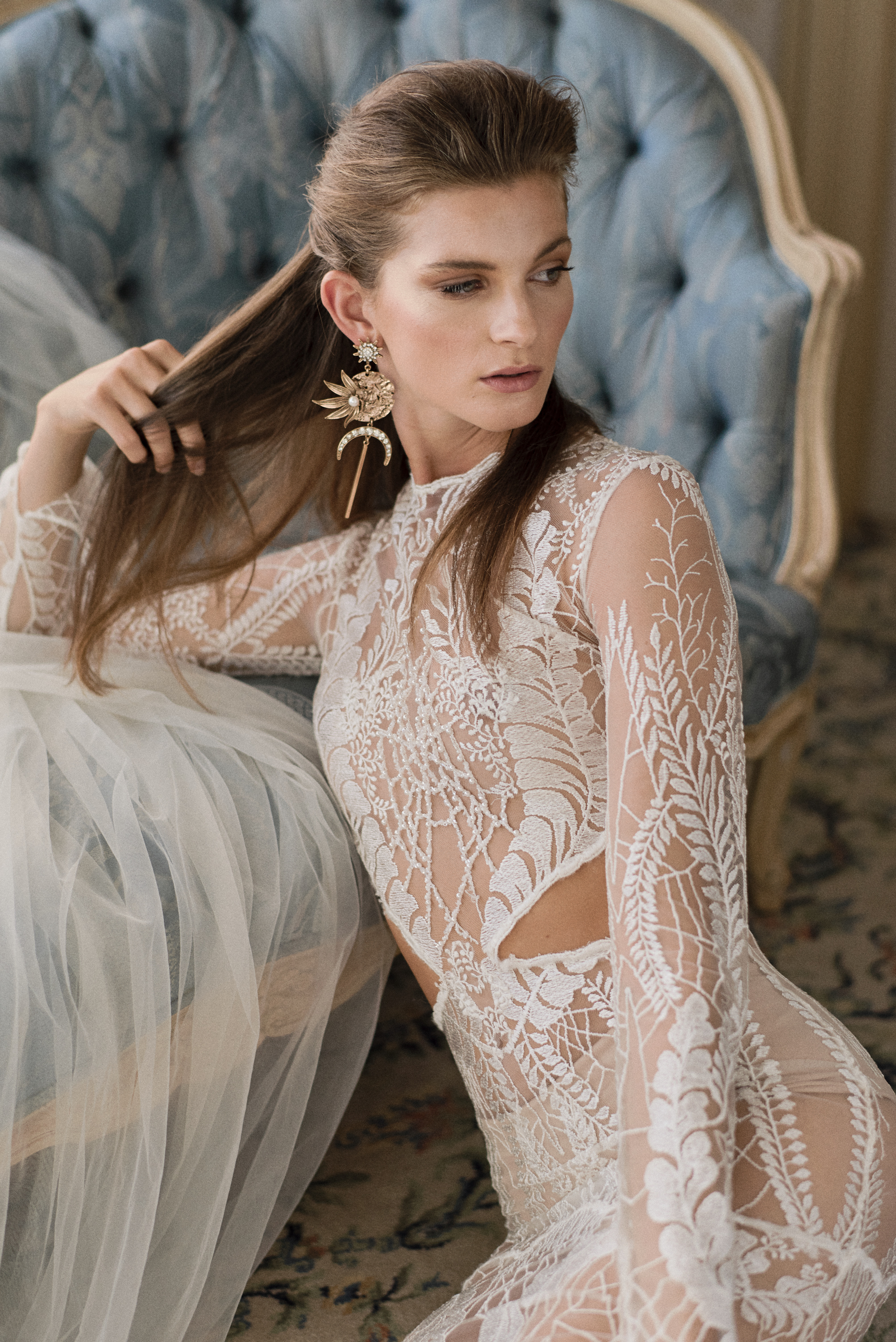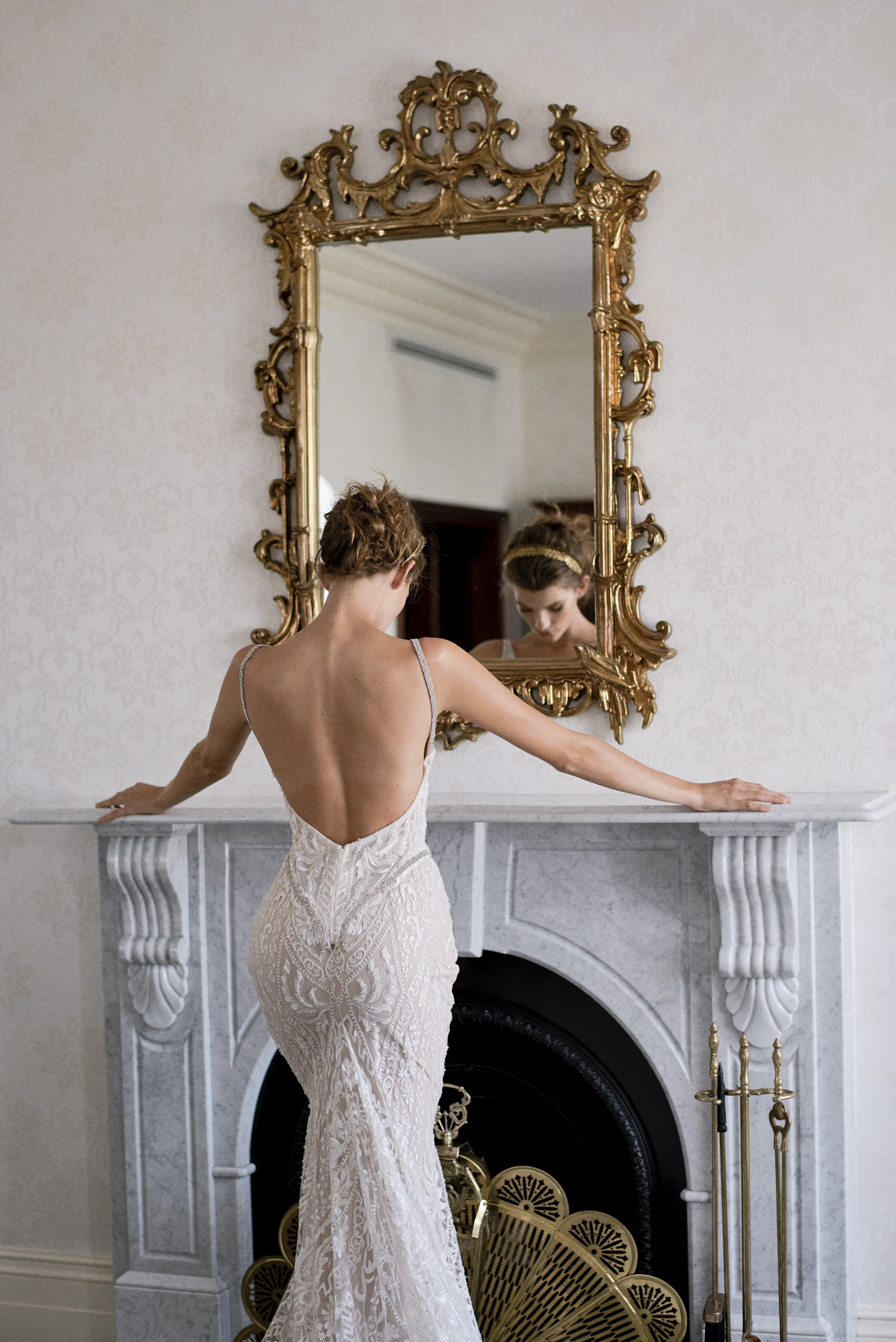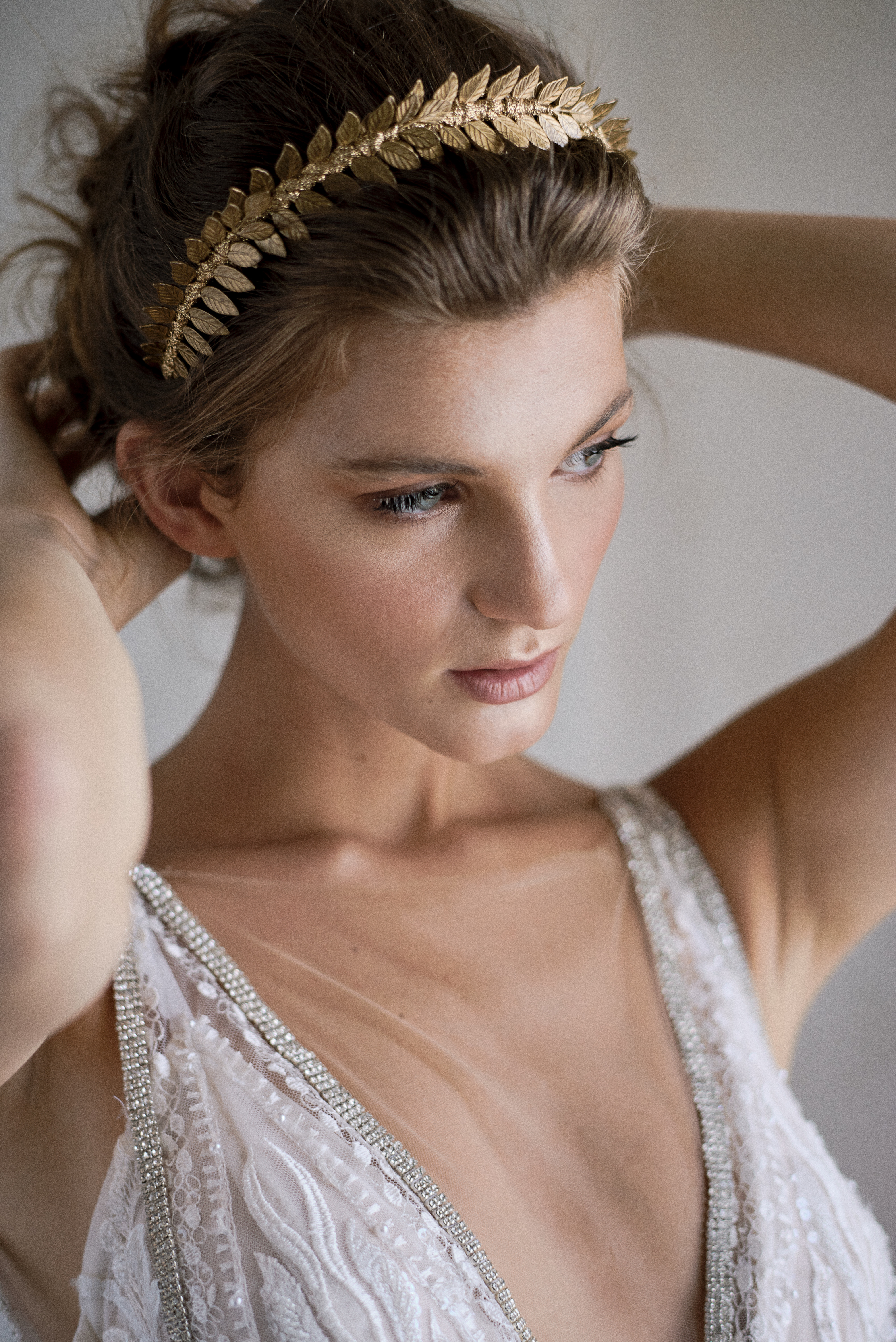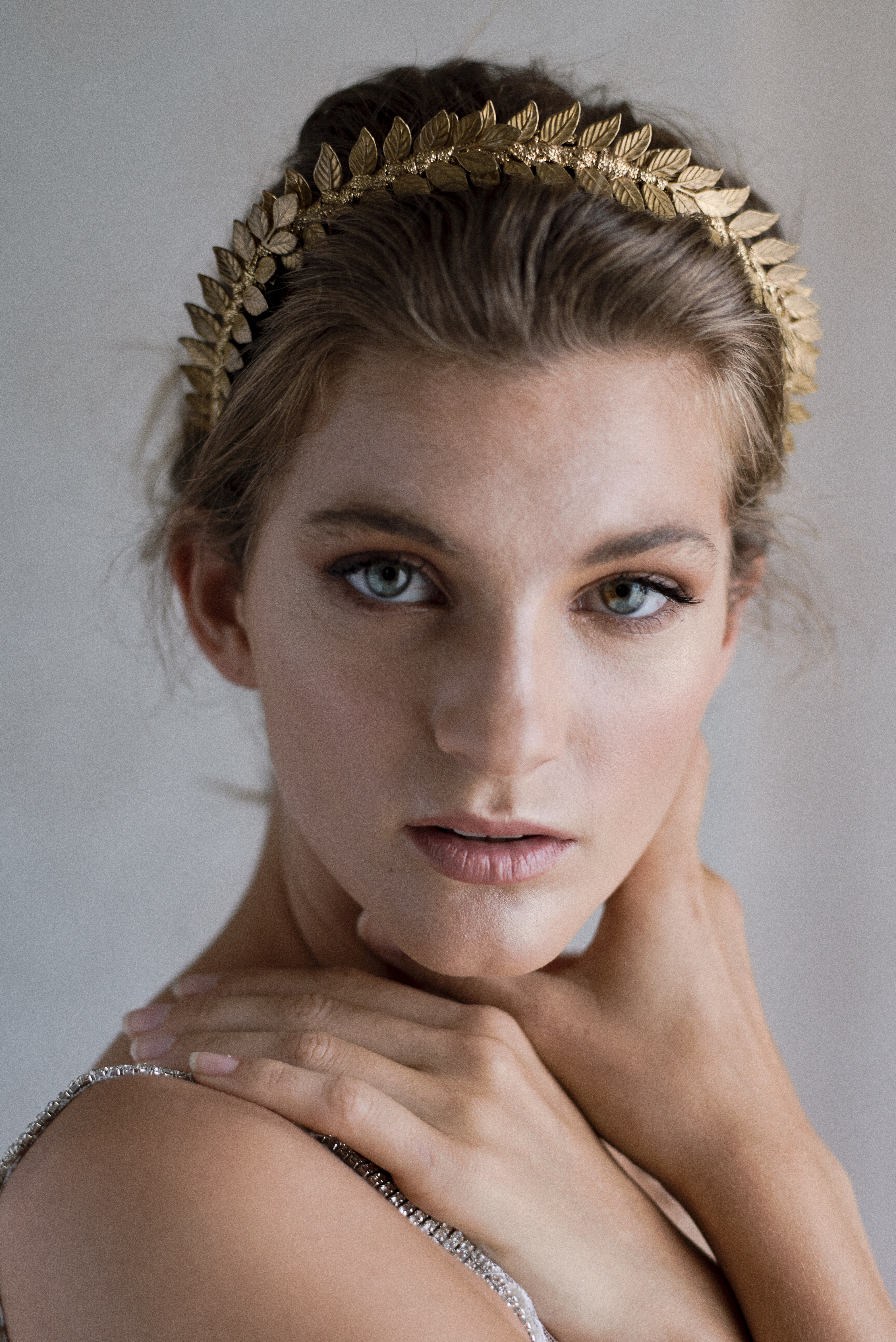 Styling and Dresses
The glowing bride's first dress is by Galia Lahav with modern sheer lace, styled with oversized gold earrings and a half updo. Her second dress is a flattering, perfectly body-fitted mermaid gown by Cassandra Renee. Her hair is styled in a natural voluminous updo, crowned with Viktoria Novak's handmade Grecian inspired headband.
Photography/Art Directions Sephory Photography @sephoryphotography  http://sephoryphotography.com.au Invitations Giant Invitations - @giantinvitations  http://giantinvitations.com.au  Venue Windsor Hotel - @hotel_windsor https://www.thehotelwindsor.com.au  Model Selma from Chadwick Models - @selmalunde Dresses Galia Lahav - @galialahav https://www.galialahav.com    Cassandra Renee - @cassandrareneecouture  https://www.cassandrarenee.com.au   Eternal Bridal - @eternalbridal  https://www.eternalbridal.com.au   Crowns Viktoria Novak - @viktorianovak https://viktorianovak.com.au  Flowers Chloe Lashay Floristry - @chloelashayfloristry https://www.chloelashay.com  Stationery Bwedding Invitations - @invitationbwedding https://www.bweddinginvitations.com  Custom Printing Inktank Printing – @inktankprinting https://inktankprinting.com  Jewellery Love on Jewellery - @loveonjewellery Kitte Jewellery - @kitte_au Hair Michelle Towers - @hairbymichelletowers Makeup Make up by Laurie – @makeup_bylaurie