Something old, something new, something borrowed, something blue.
We can apply all these things to the perfect wedding shoe, but at the end of the day, we need something comfortable.
Apart from the dress, your wedding shoes are the most important addition to your wedding outfit. They need to compliment your dress, but even more important, they need to give support, as you will be on your feet for a long time during your big day.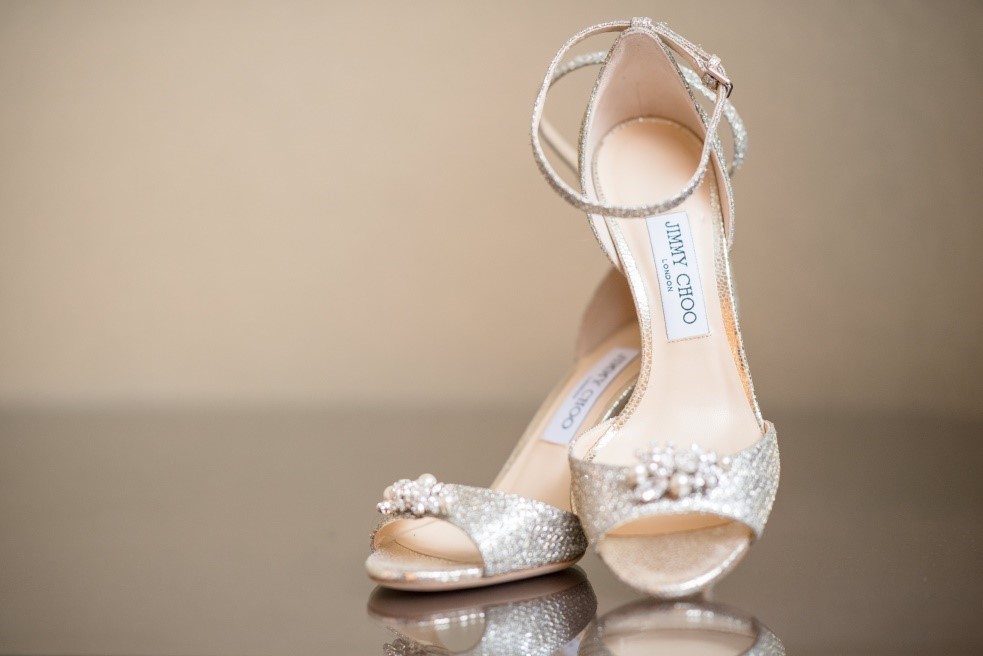 Make sure you can stand and walk comfortably in your wedding shoes. Nobody wants to walk down the aisle with blisters on their feet. Or even worse, tripping over your heels in front of all the guests and rolling your ankle. Worst nightmare scenario.
You want to be able to party and mingle amongst your guests without being uncomfortable.
So please lovely ladies, if you never wear heels in daily life, don't challenge yourself on your wedding day and go for safe with wedges or sneakers.
Ladies who swear by their killer heels, please keep in mind that there is a lot of standing, walking and dancing involved at your wedding. You won't be the first bride who starts in heels and ends in sneakers.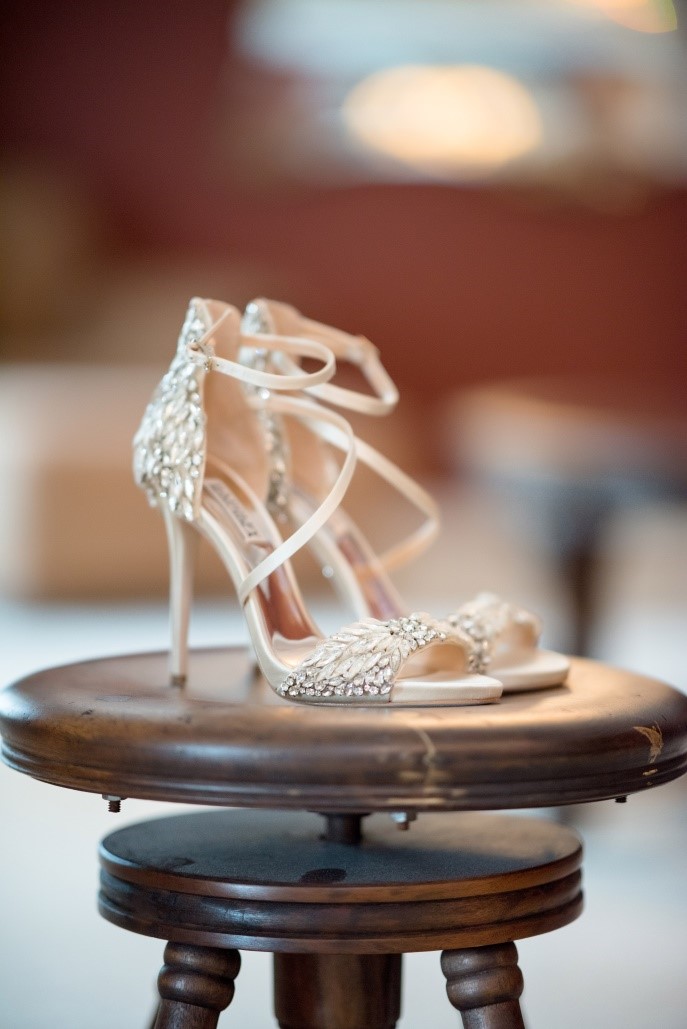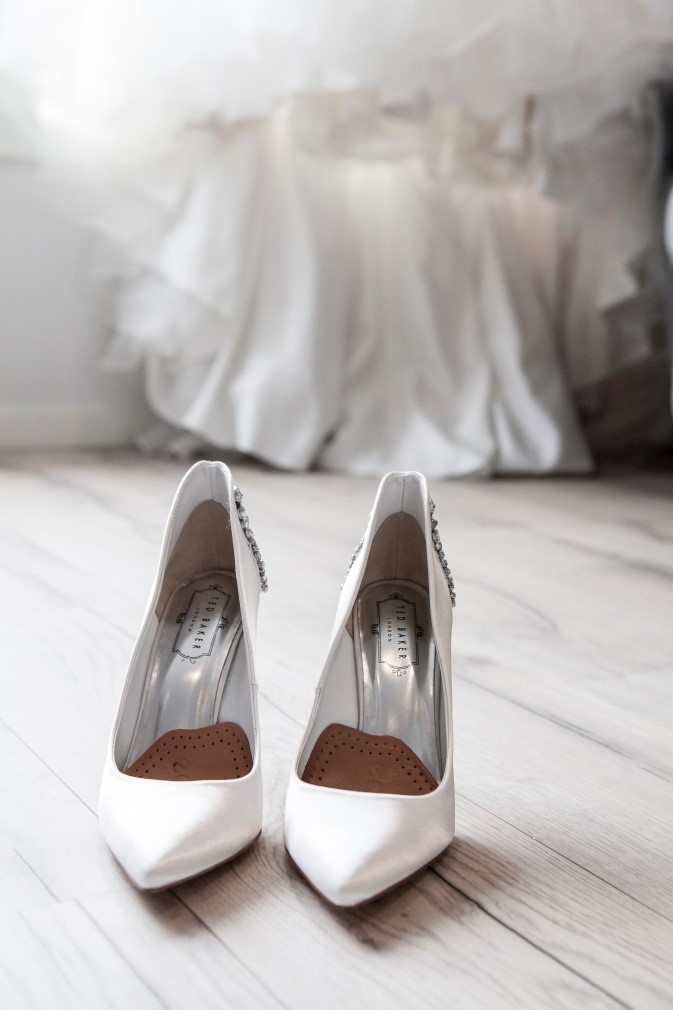 Also, consider the location of your wedding. Are you tying the knot on the beach or in a forest with unstable grounds, leave your killer heels at home. It probably doesn't look very charming when you are trying to make your way through sand and dirt with your beautiful white Prada's.
When you've decided what type of wedding shoe suits you, its time for shopping. Make sure you purchase a wedding shoe that has the right fit and feels comfortable from the start. A great tip is to fit your wedding shoes at the end of the day when your feet are a bit swollen.
The material of your wedding shoe also has a great impact on how comfortable your bridal shoes are. Suede, leather, lace and satin models are among the most preferred materials. Extra support and cushioning can be the difference between a good shoe and a great shoe.
A huge trend and a great combination of classy and comfy is to swop your day shoes with a pair of sneakers to dance the night away. If you want to add a fun twist to it, you can even pair up with your hubby by wearing the same sneakers like a pair of Nikes or Allstar Converse.