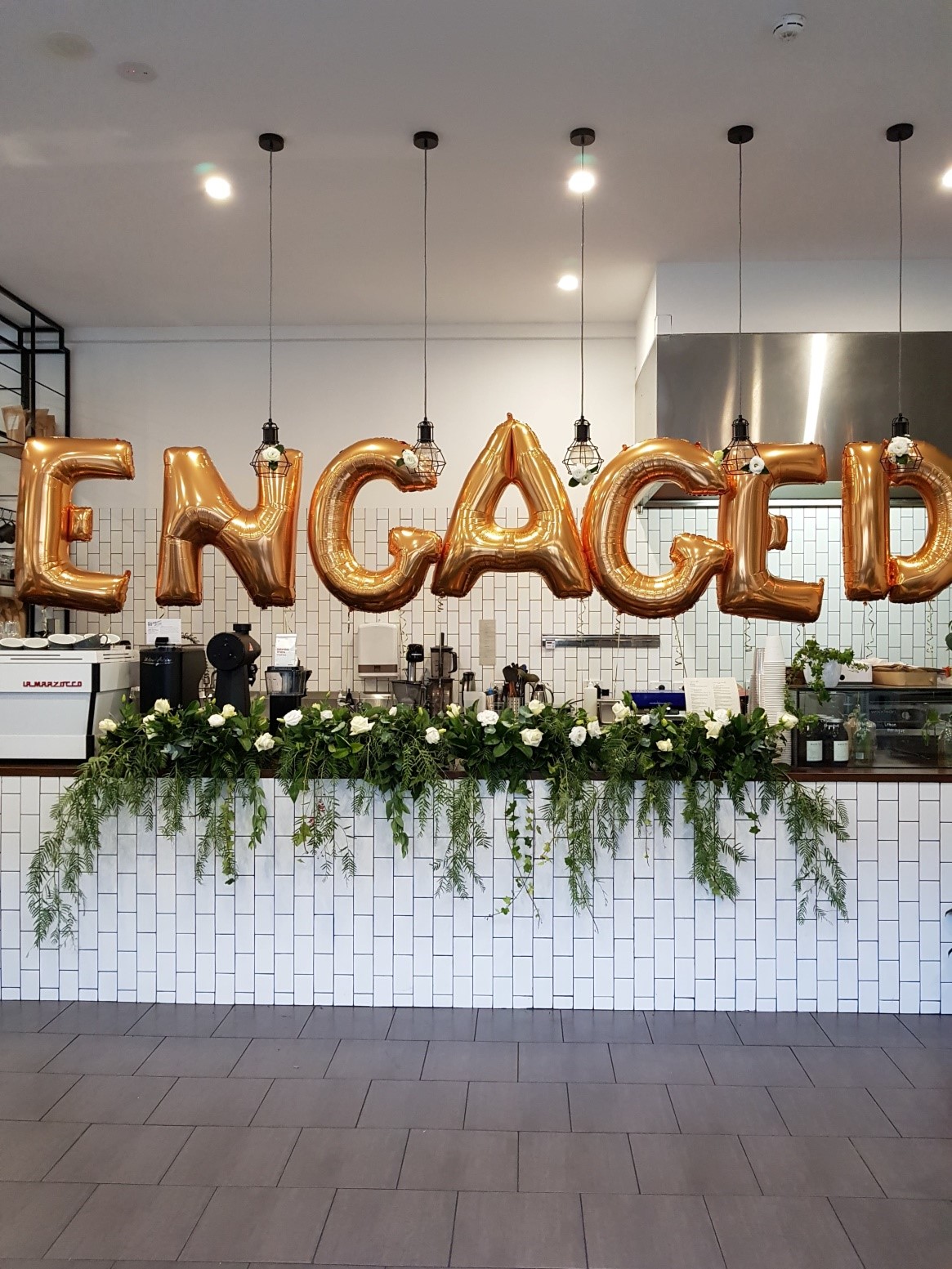 Photo Credit: Me + My Tribe and Florals by Cindy Ung
Your partner asked you to marry him and you have said yes. Congratulations, you're engaged now but the next big question is how long is too long.
The average time for an engagement is around 14.5 months. Some couples are engaged for over 2 years, while others plan their entire wedding in a month. Yes, it is possible.
There is no right or wrong when it comes to the time of being engaged. You get married when you feel the timing is right. 
There's Nothing Wrong With a Long Engagement.
When and your partner love each other and you know you want to spend the rest of your lives together, but are still at different places and stages in your lives, a long engagement can be helpful. 
So if you or your partner are still finishing school, living abroad or have a long distance relationship at the moment, it might be better to start thinking about the wedding once you've completed those chapters in your lives. But as you love each other and you know you are the ones for each other, you can still be engaged. 
Being engaged is a super exciting time of your relationship, so why not enjoy this special time with each other a little longer?
The only thing you have to deal with is probably a lot of questions from your friends and family about when the big day is going to be. 
Another advance of being engaged for a little while is that you have lots of time to plan your wedding and don't have to rush anything. You can take your time to find the perfect dress, location, decoration and anything else that needs to be arranged when planning a wedding. 
Popular venues are often booked out well in advance, so when you are engaged well before the date you have planned your wedding, the changes are bigger that you can pick your favourite wedding location.
Money issues can also be a reason for a long engagement. When you want a wedding with everything arranged top notch, you probably need a significant amount of money to make all your wishes come true. When you are engaged for a little while, there is also more time to save and pay off certain wedding related things in advance. 
There is also nothing wrong with a Short Engagement
On the other hand, short engagements are exciting too, and maybe even surprising. Think about a spontaneous wedding in Las Vegas. Or maybe you surprise your family and friends with a wedding proposal and a wedding in one day! 
Every couple has their own preferences and there is not really a time limit on how long you should be engaged. An engagement and preparing a wedding is something beautiful and super exciting and should fit with your lifestyle and personality. 
Stick with what feels good for you and your partner and enjoy being engaged for as short or as long as you want to.