The Proposal
My husband arranged dinner on the beach at our resort in Cabo...
Our proposal was in Cabo, Mexico where my husband arranges a beautiful private dinner on the beach of our resort with hidden photographers and all!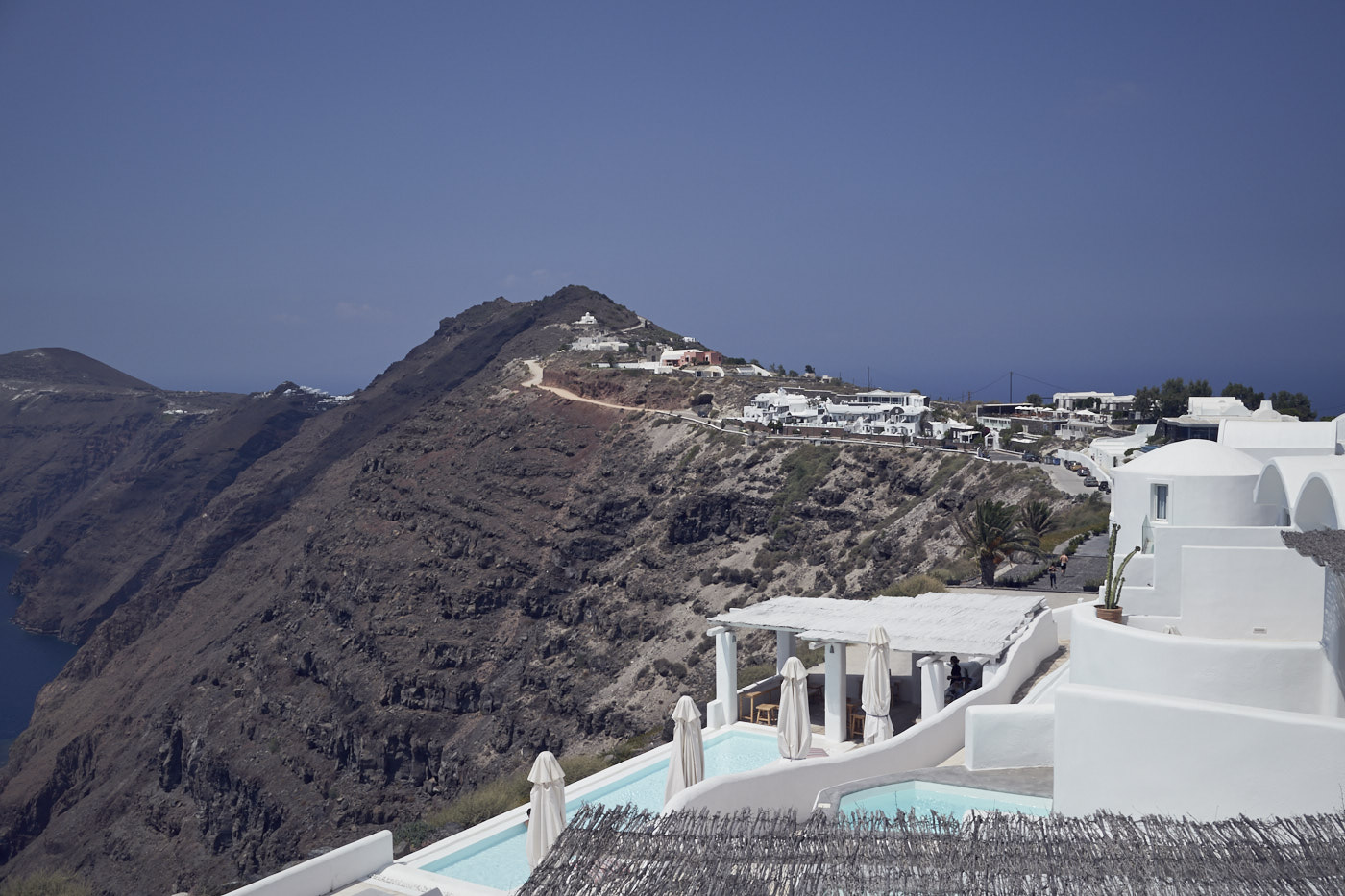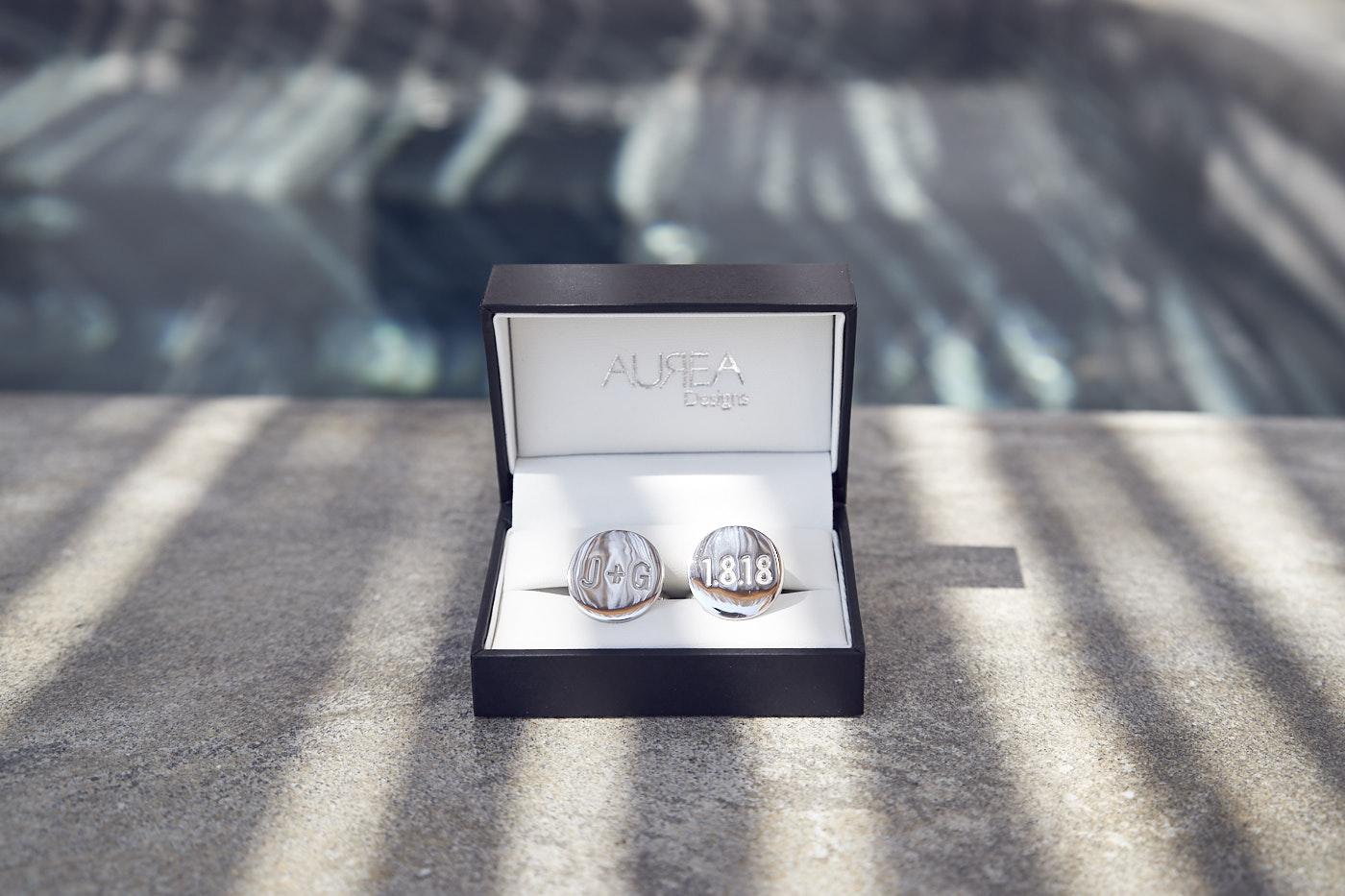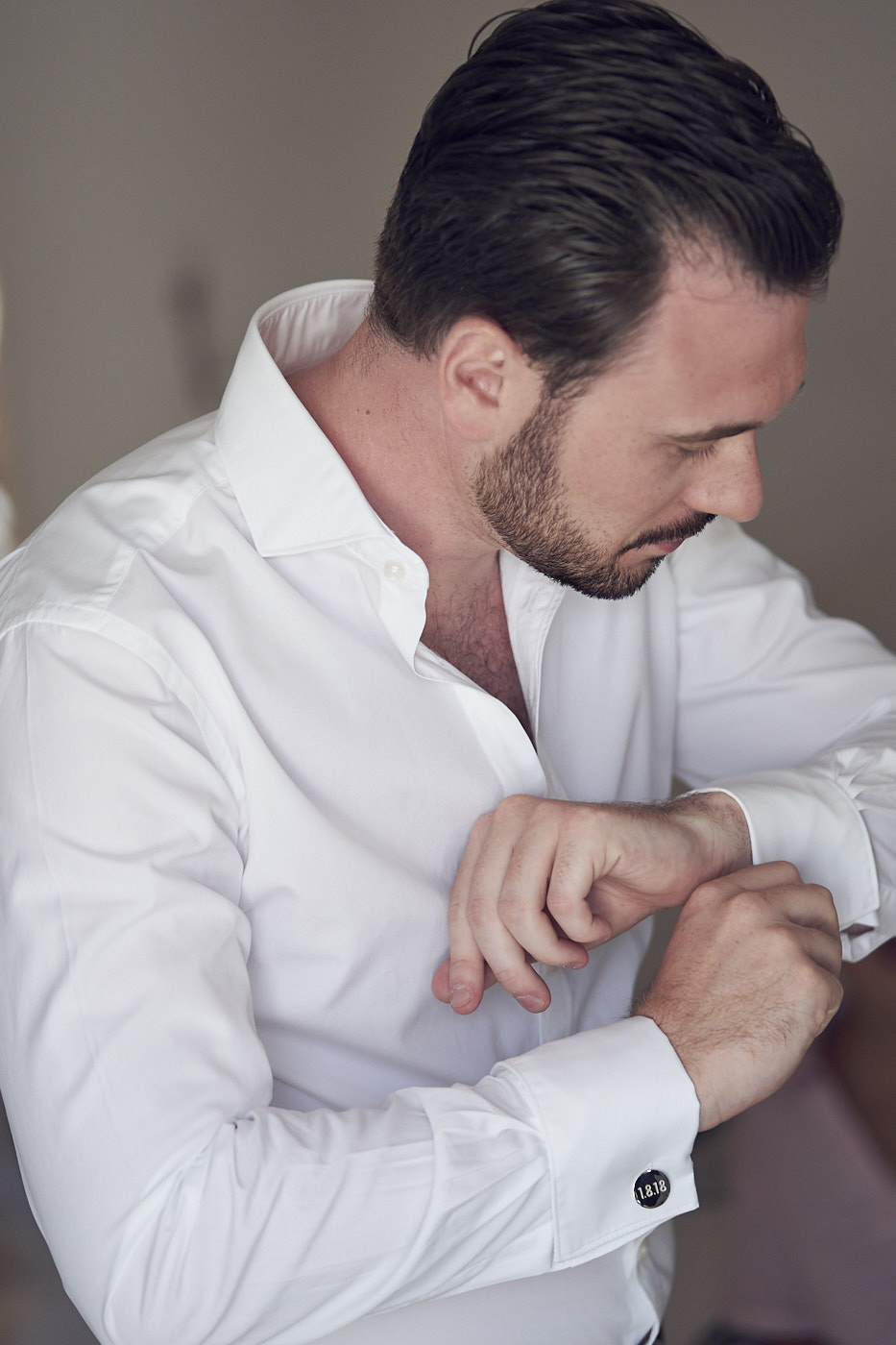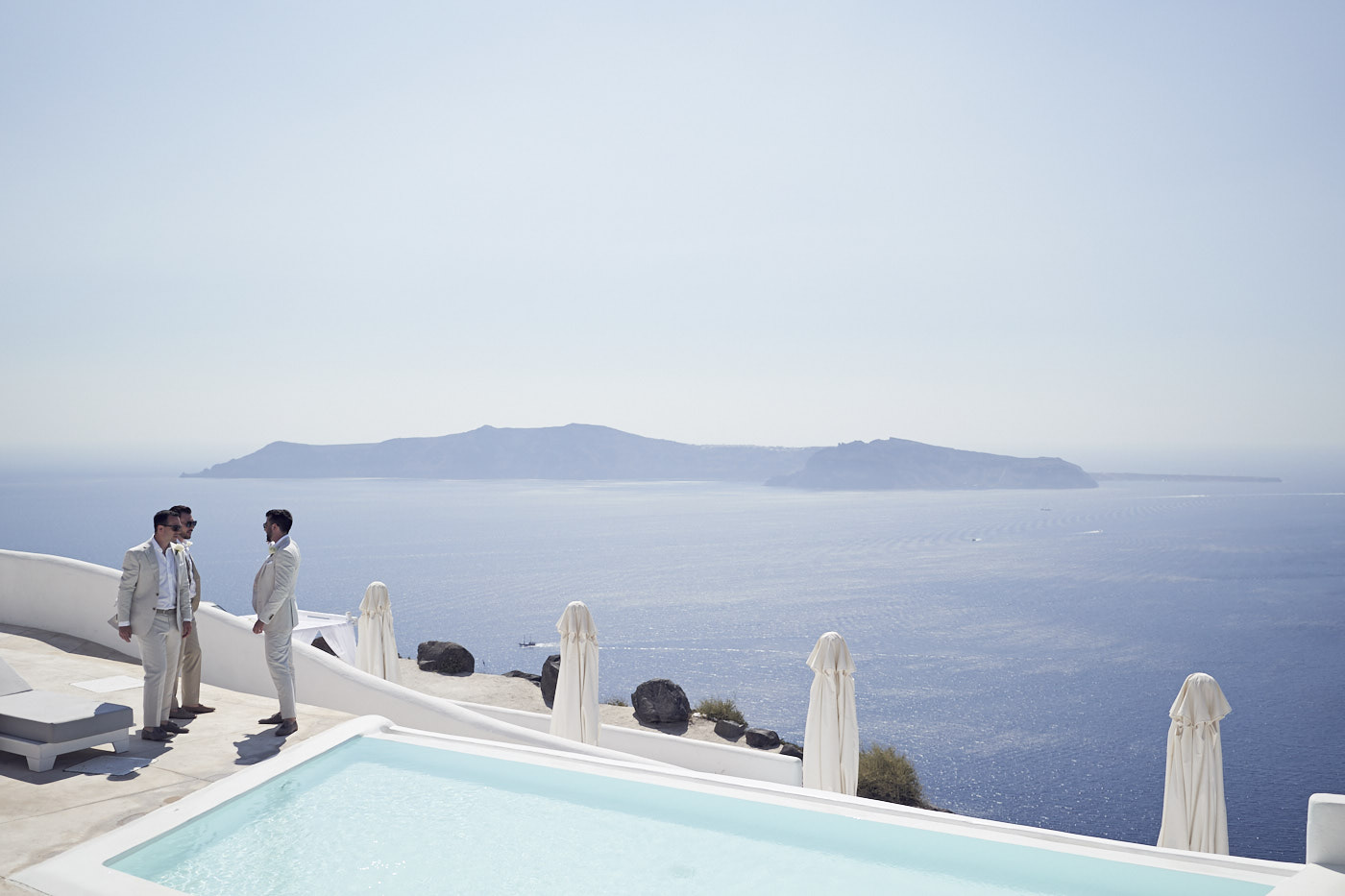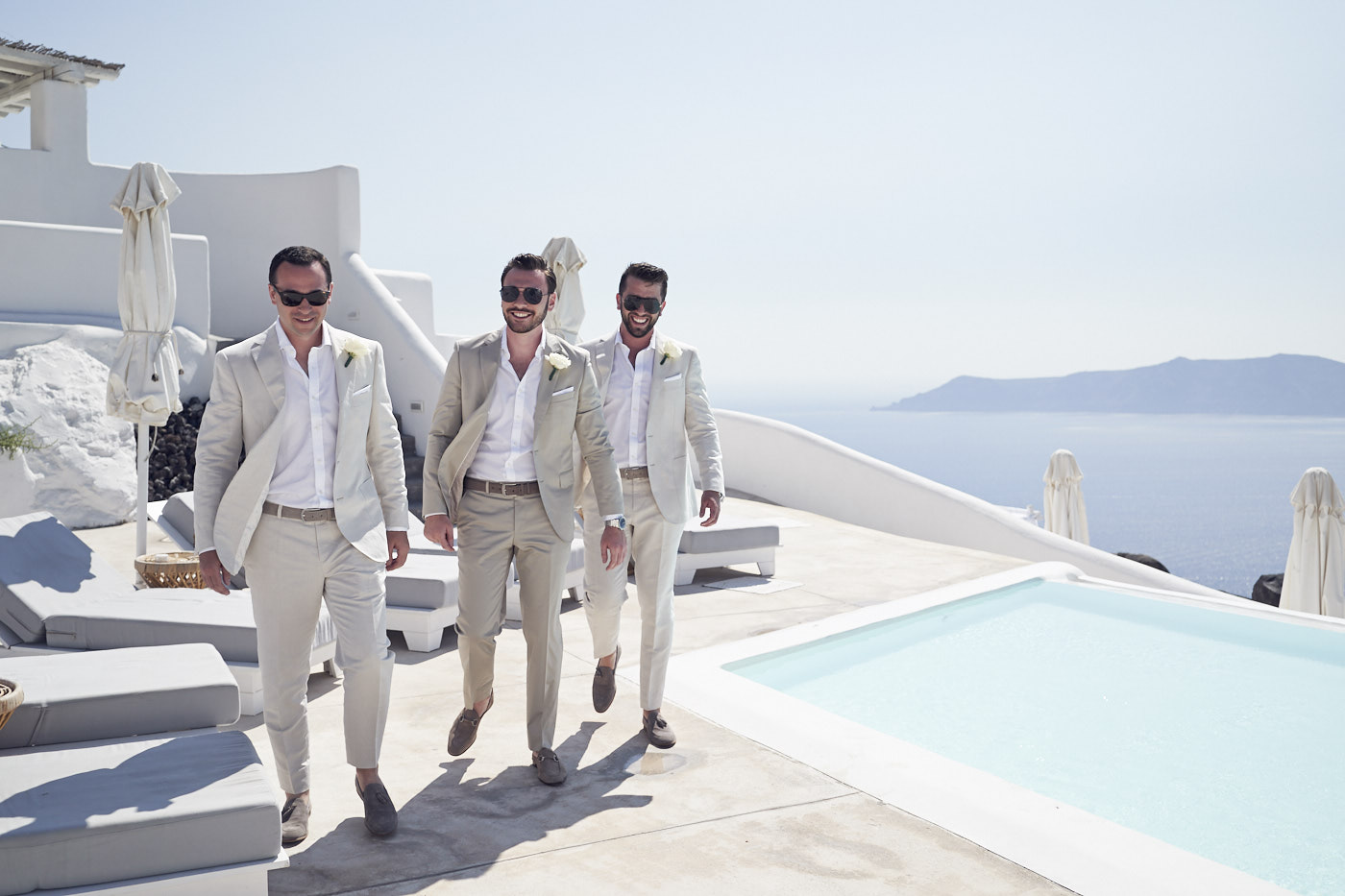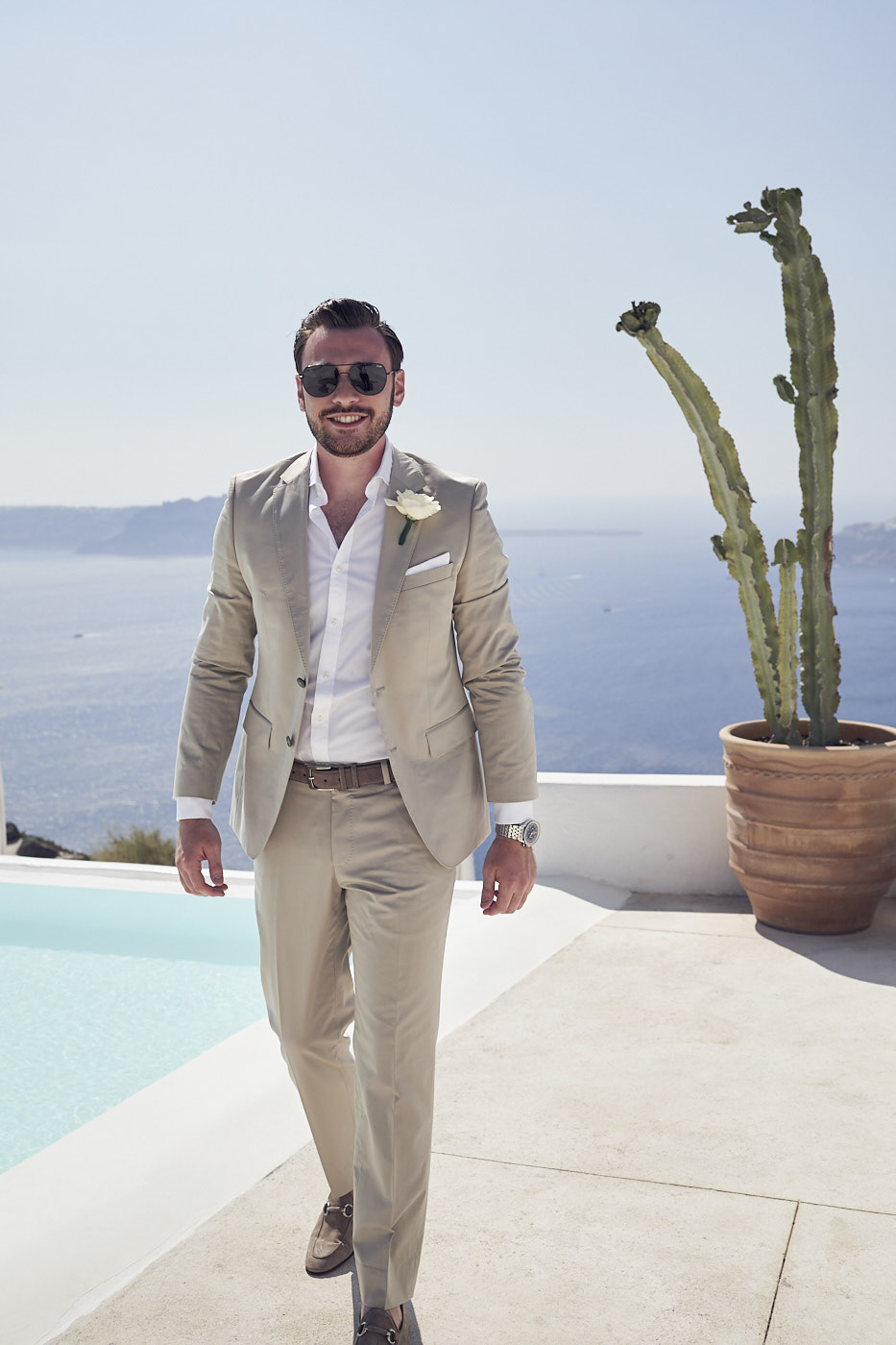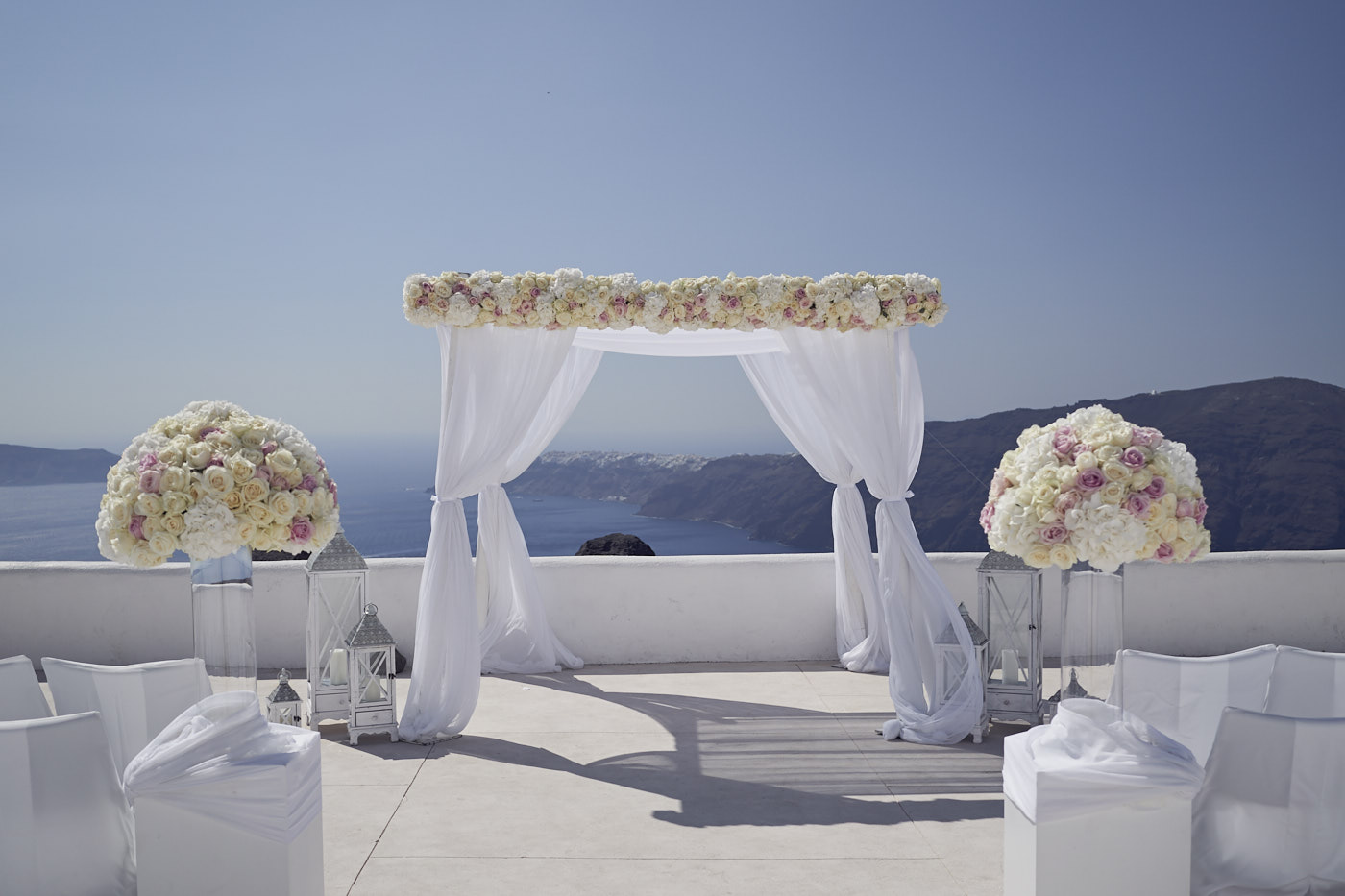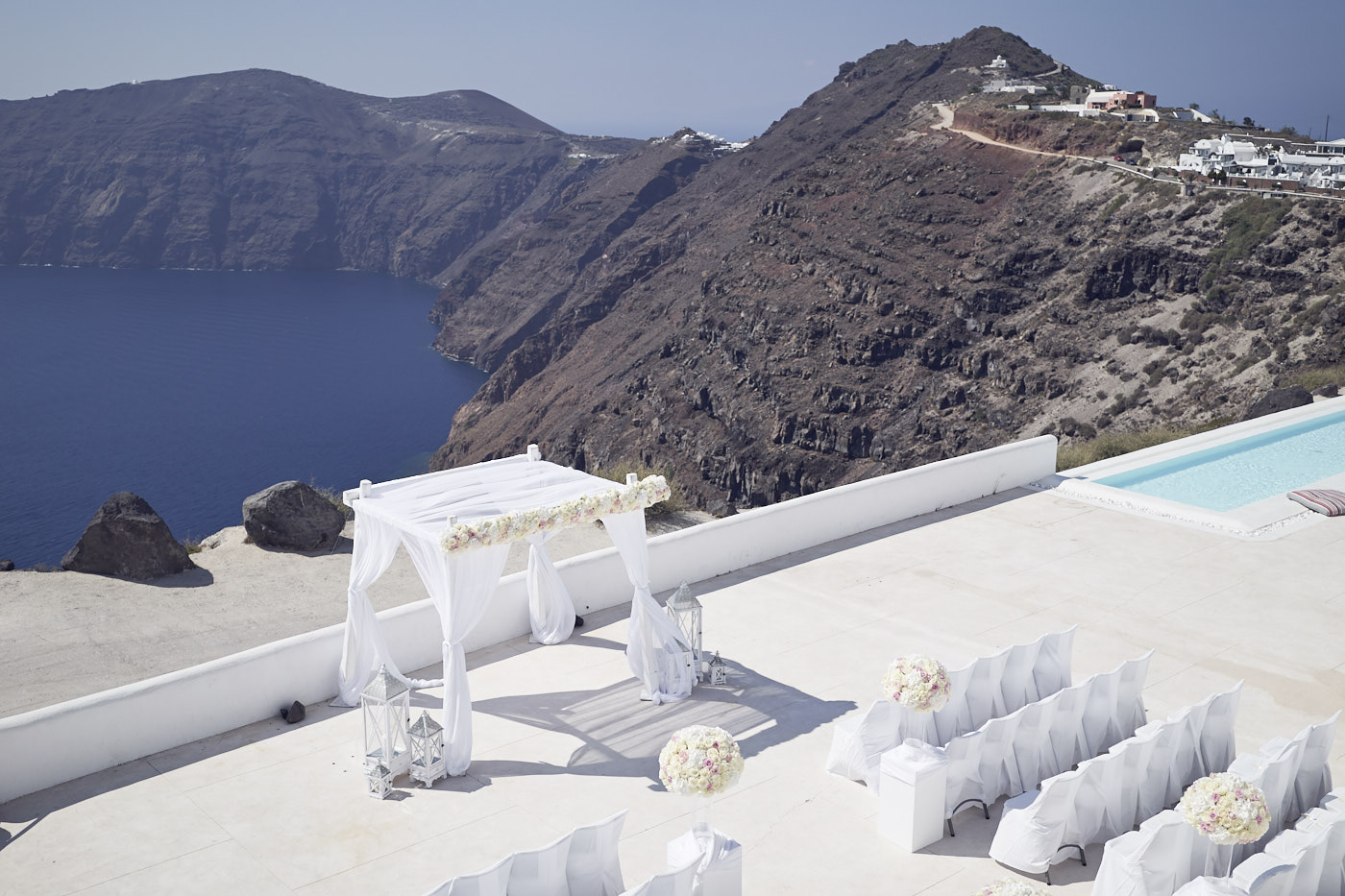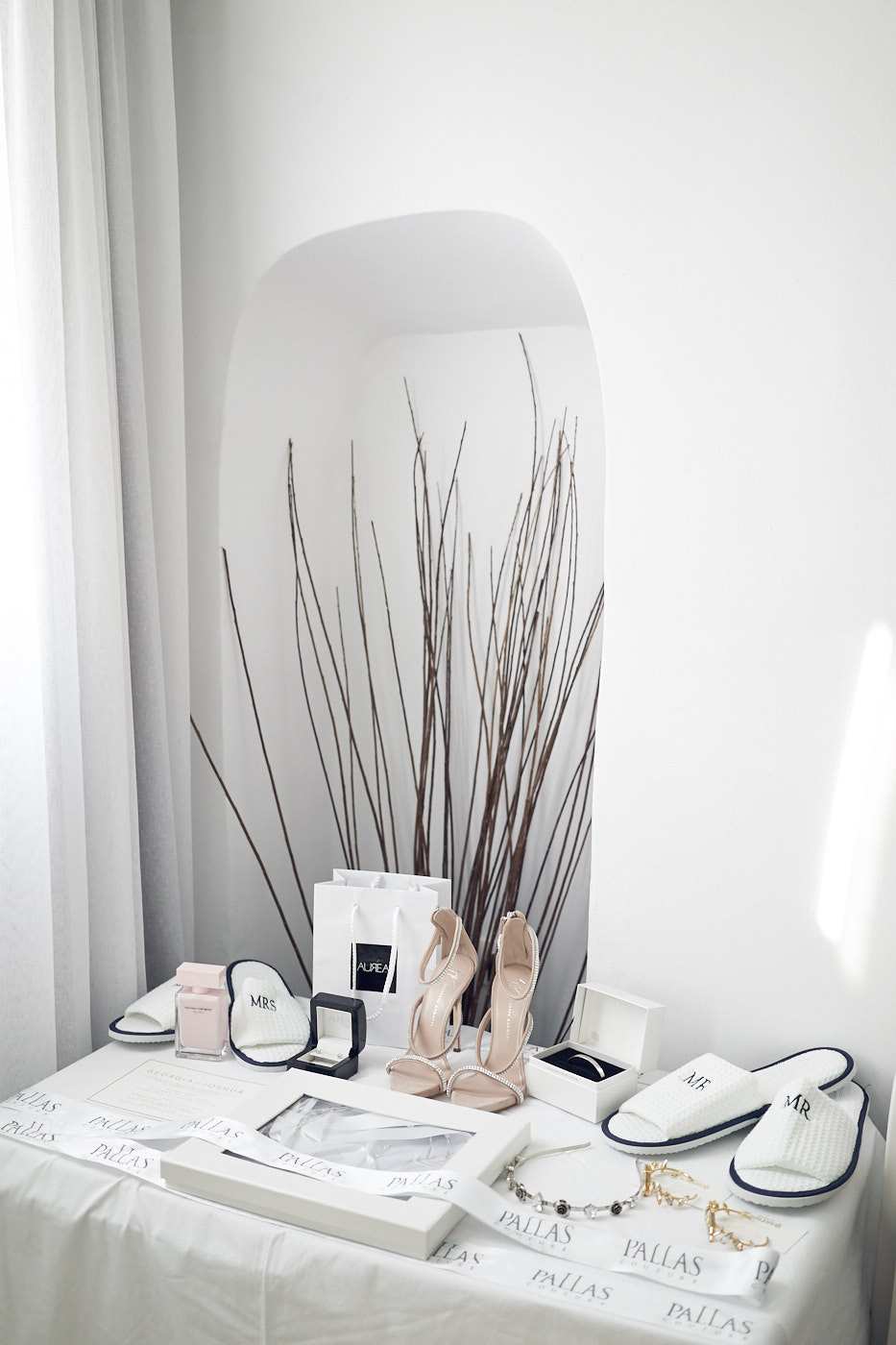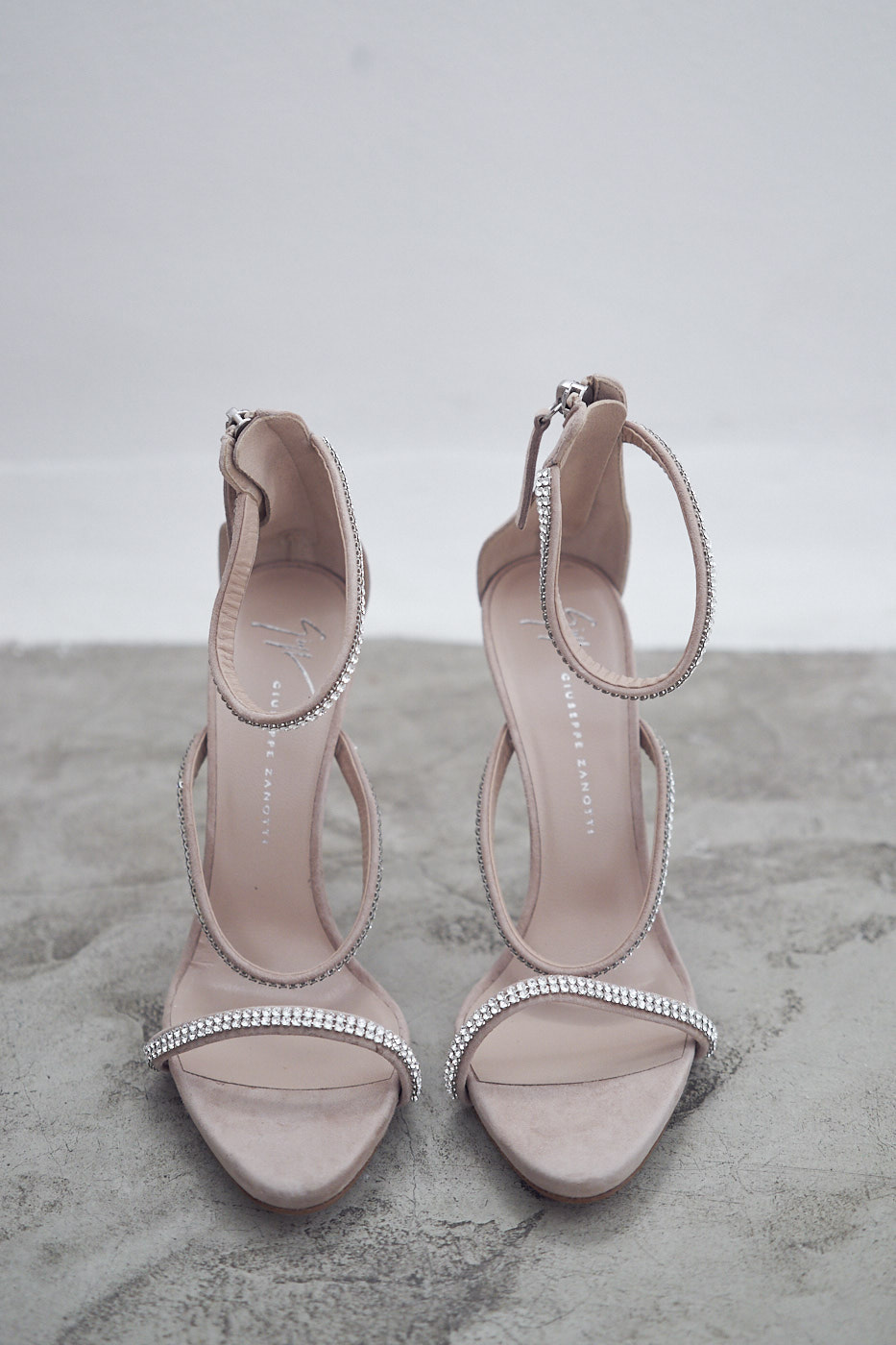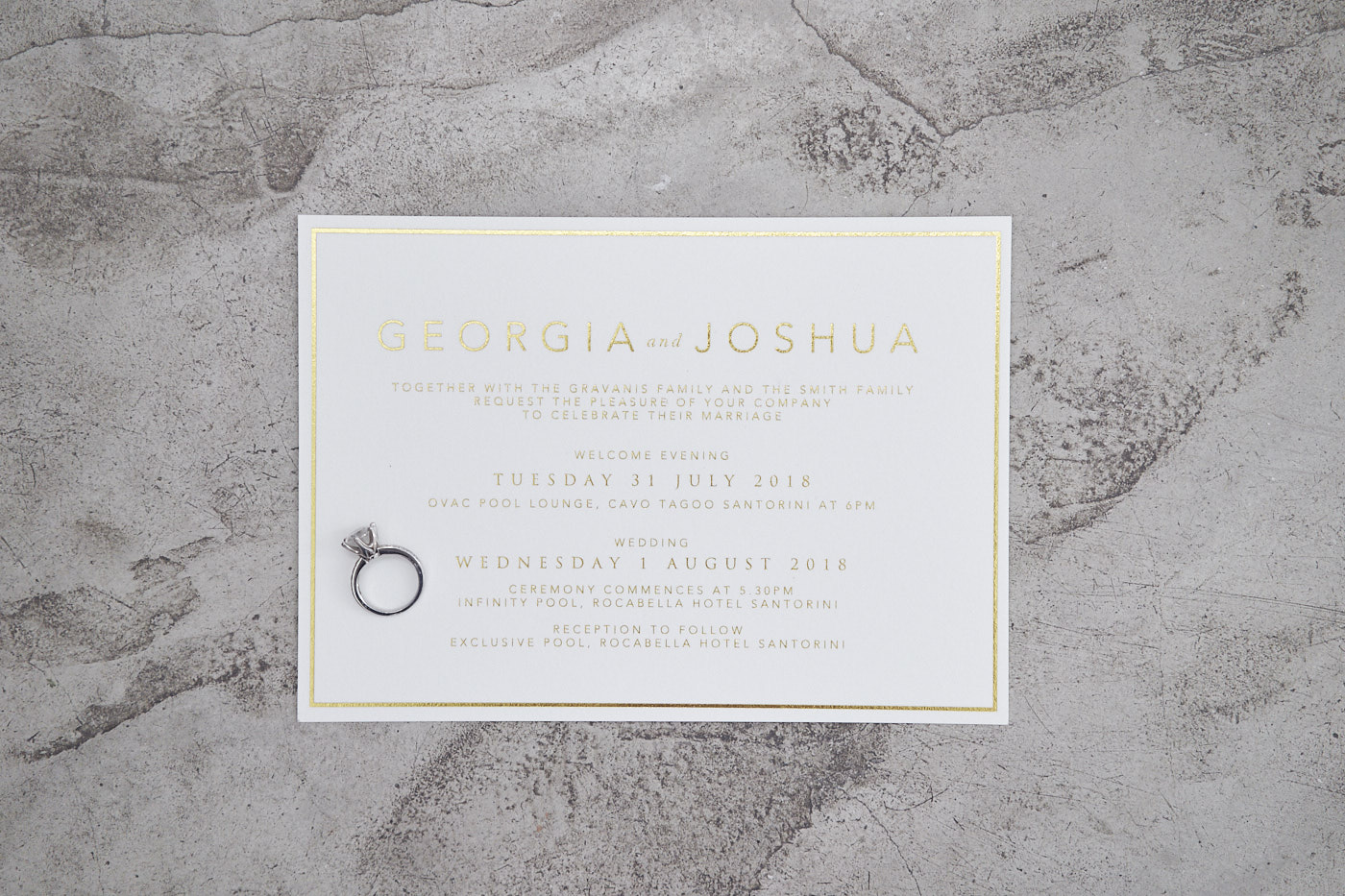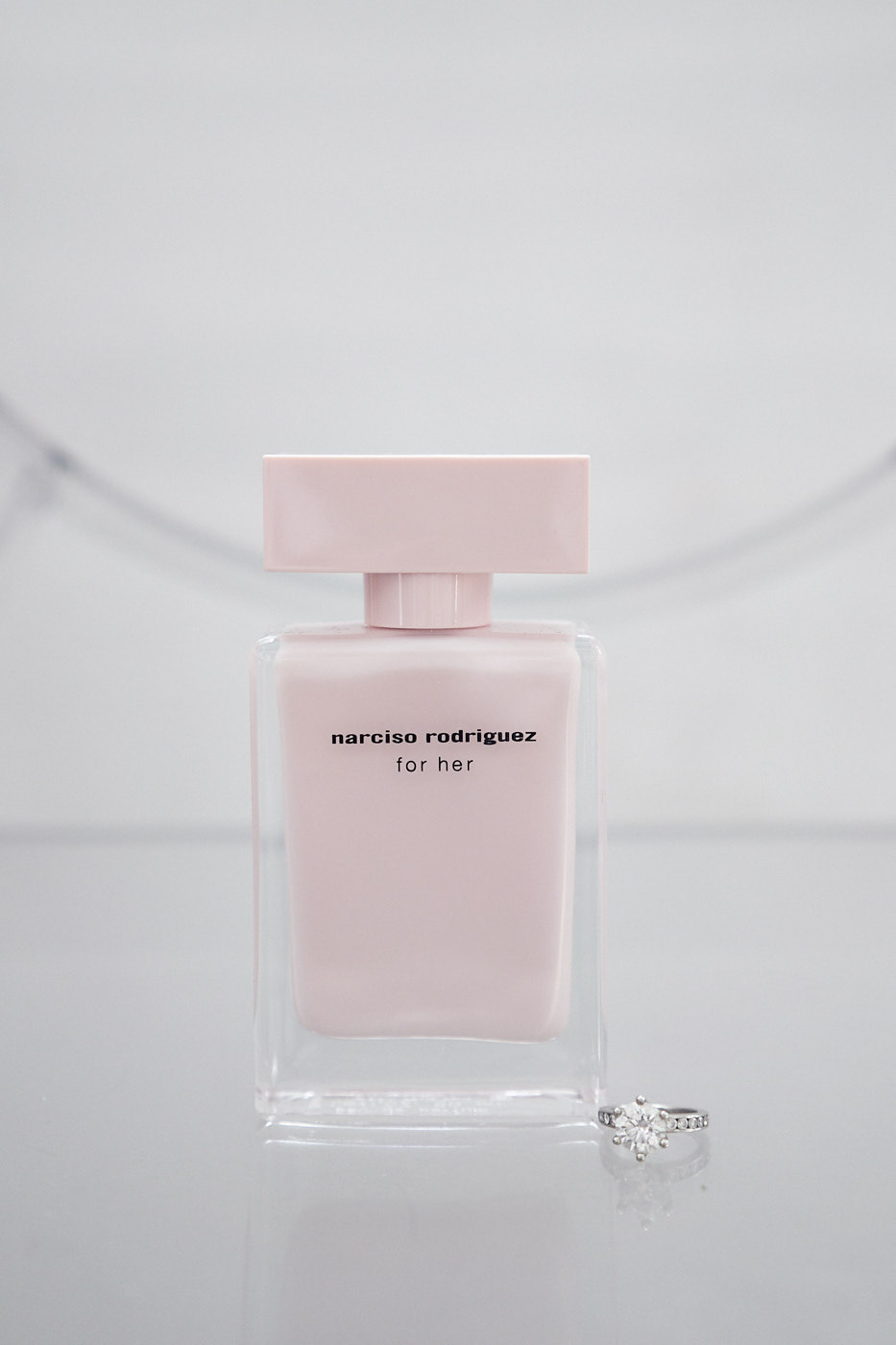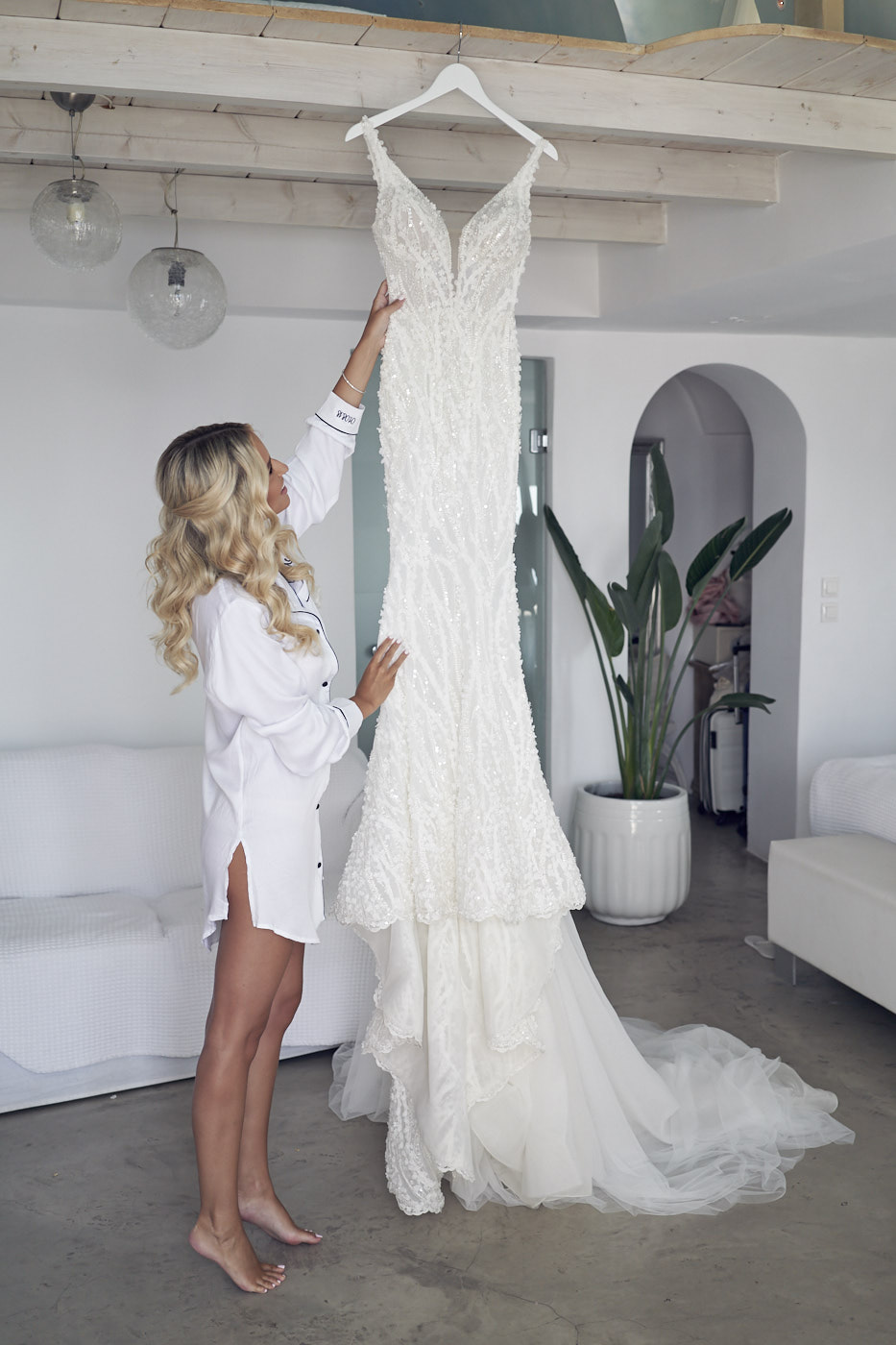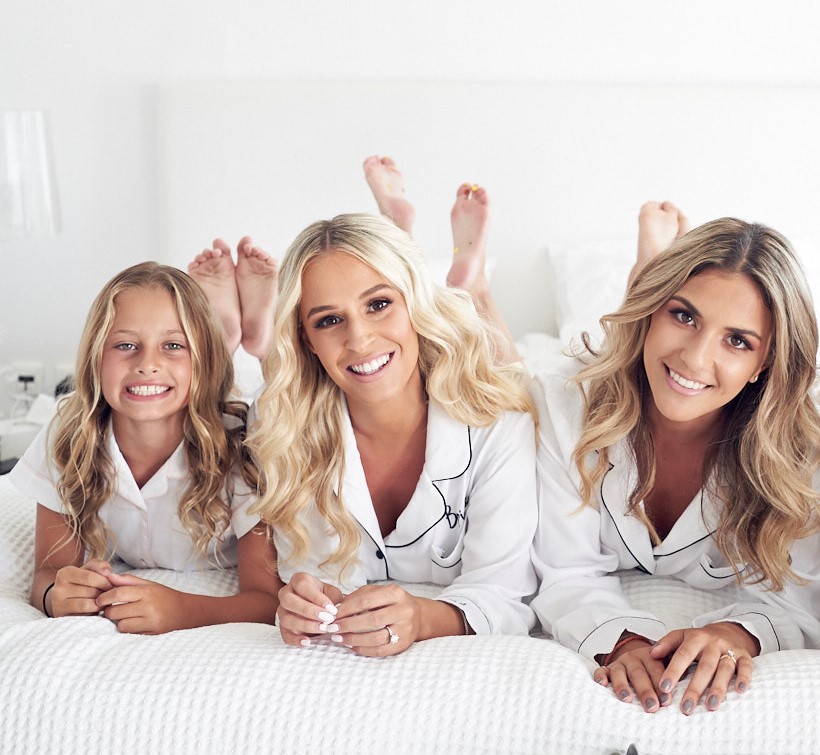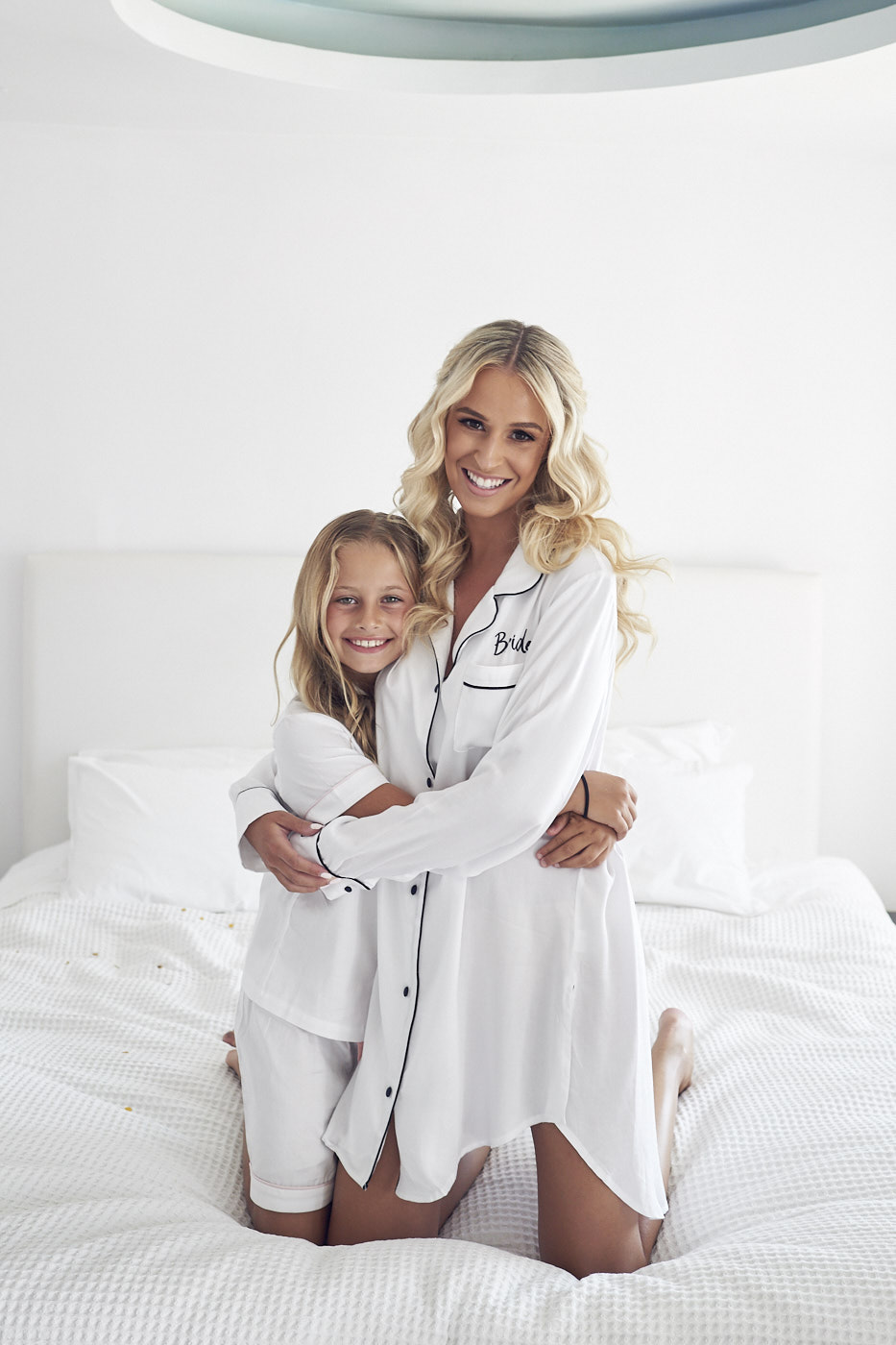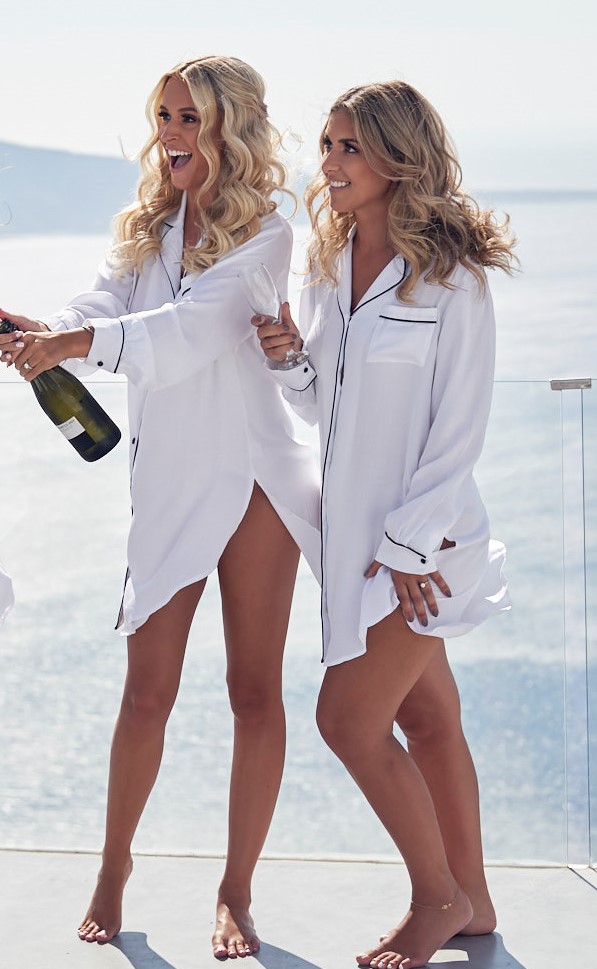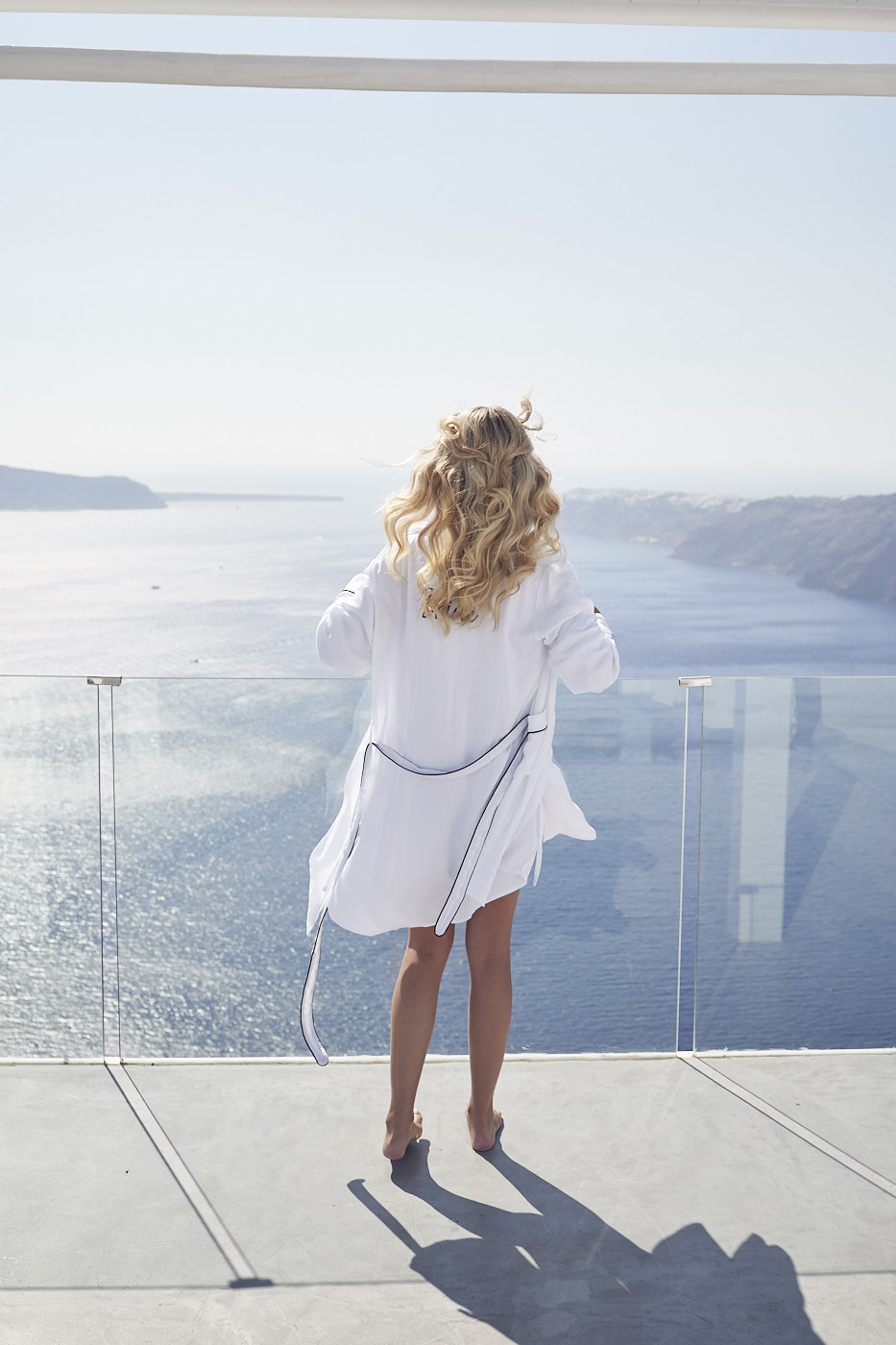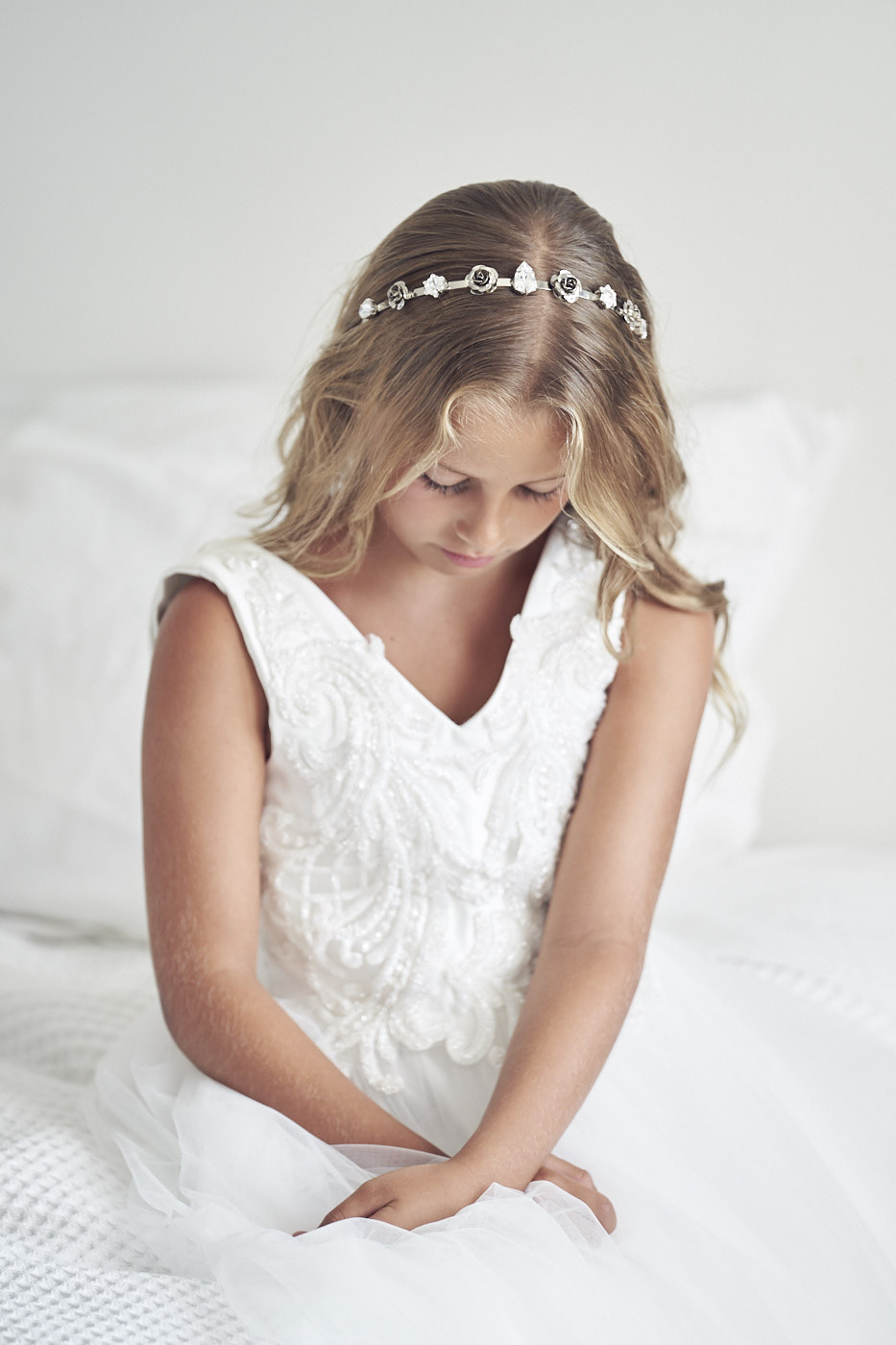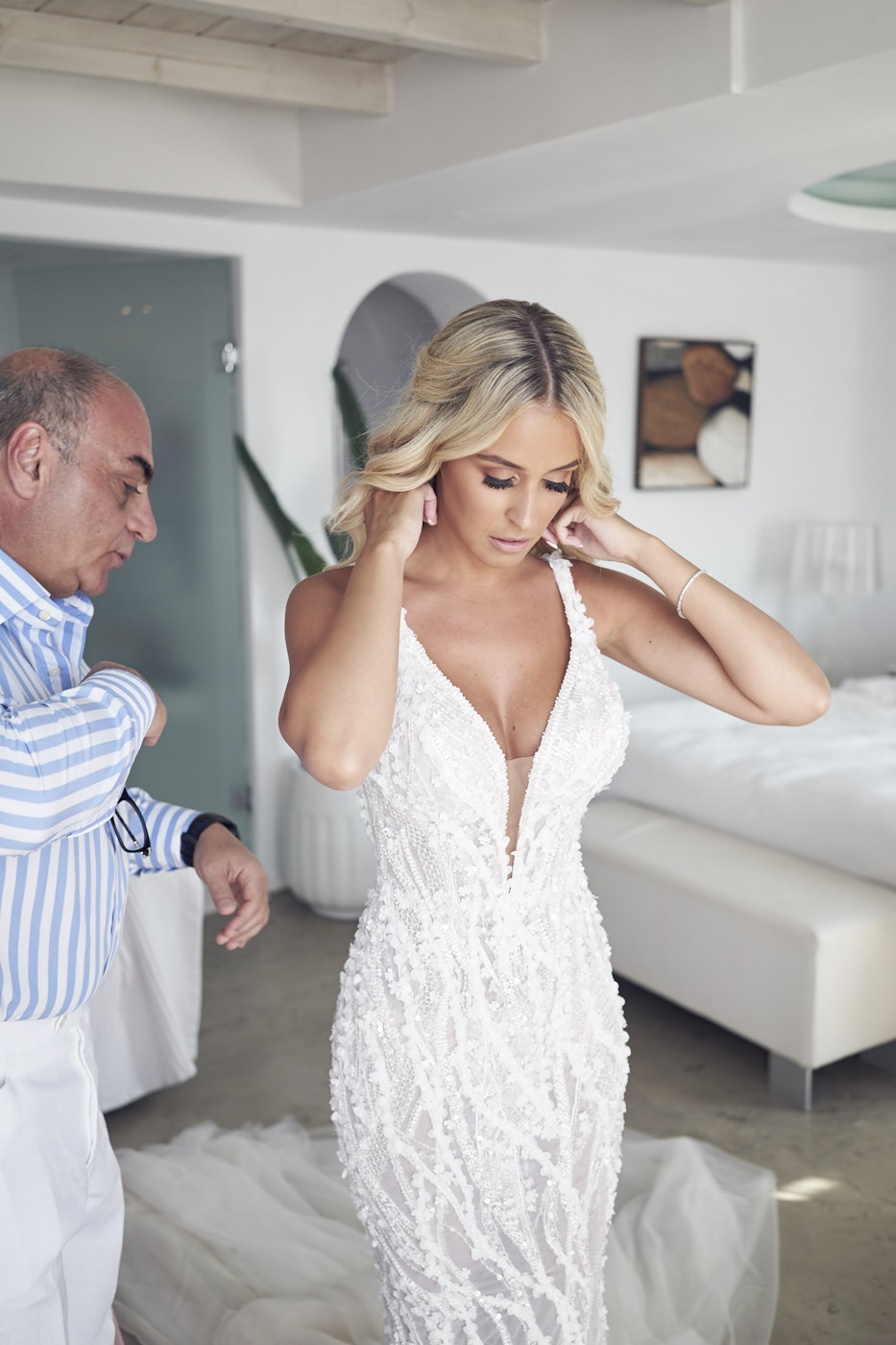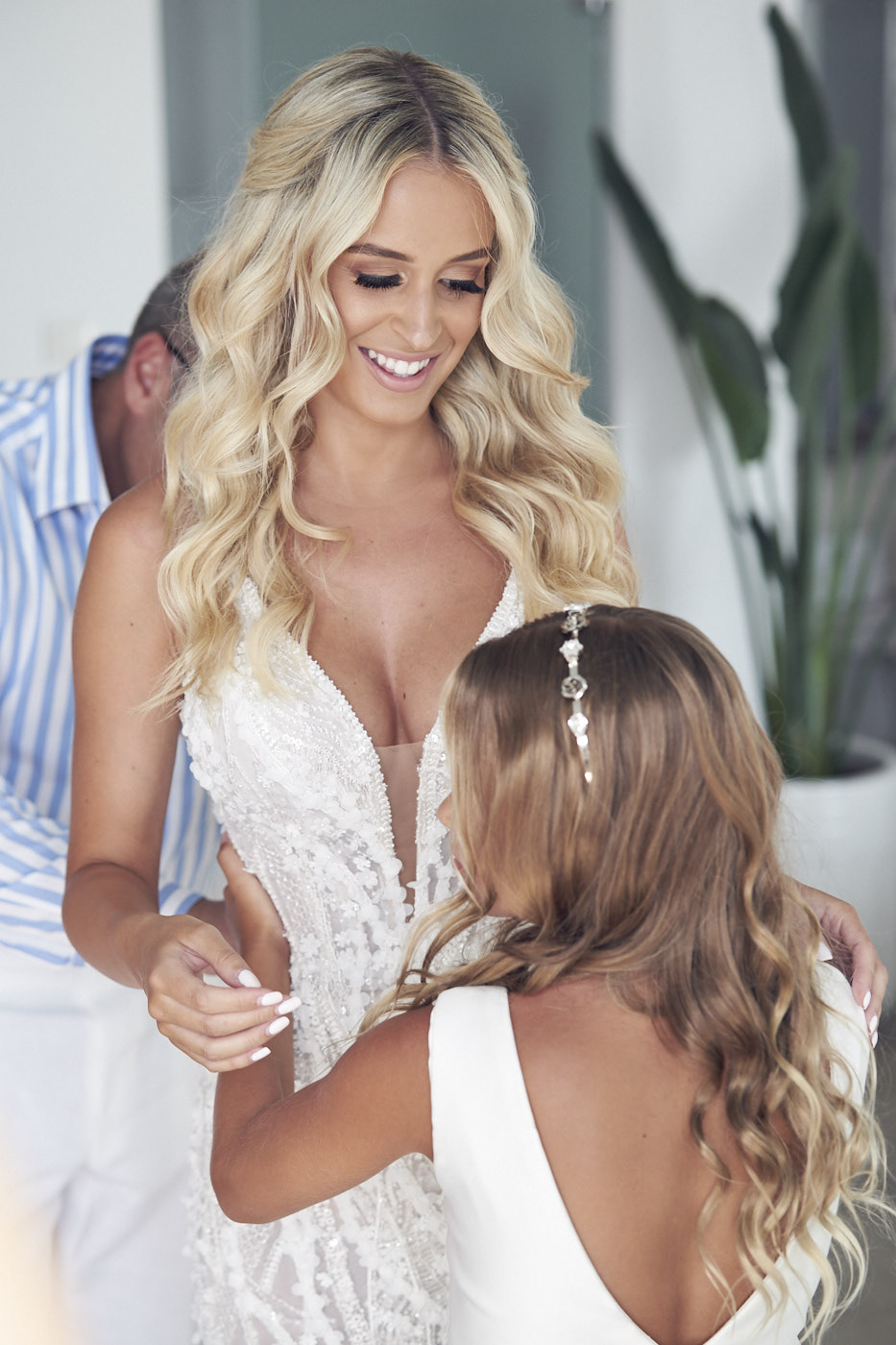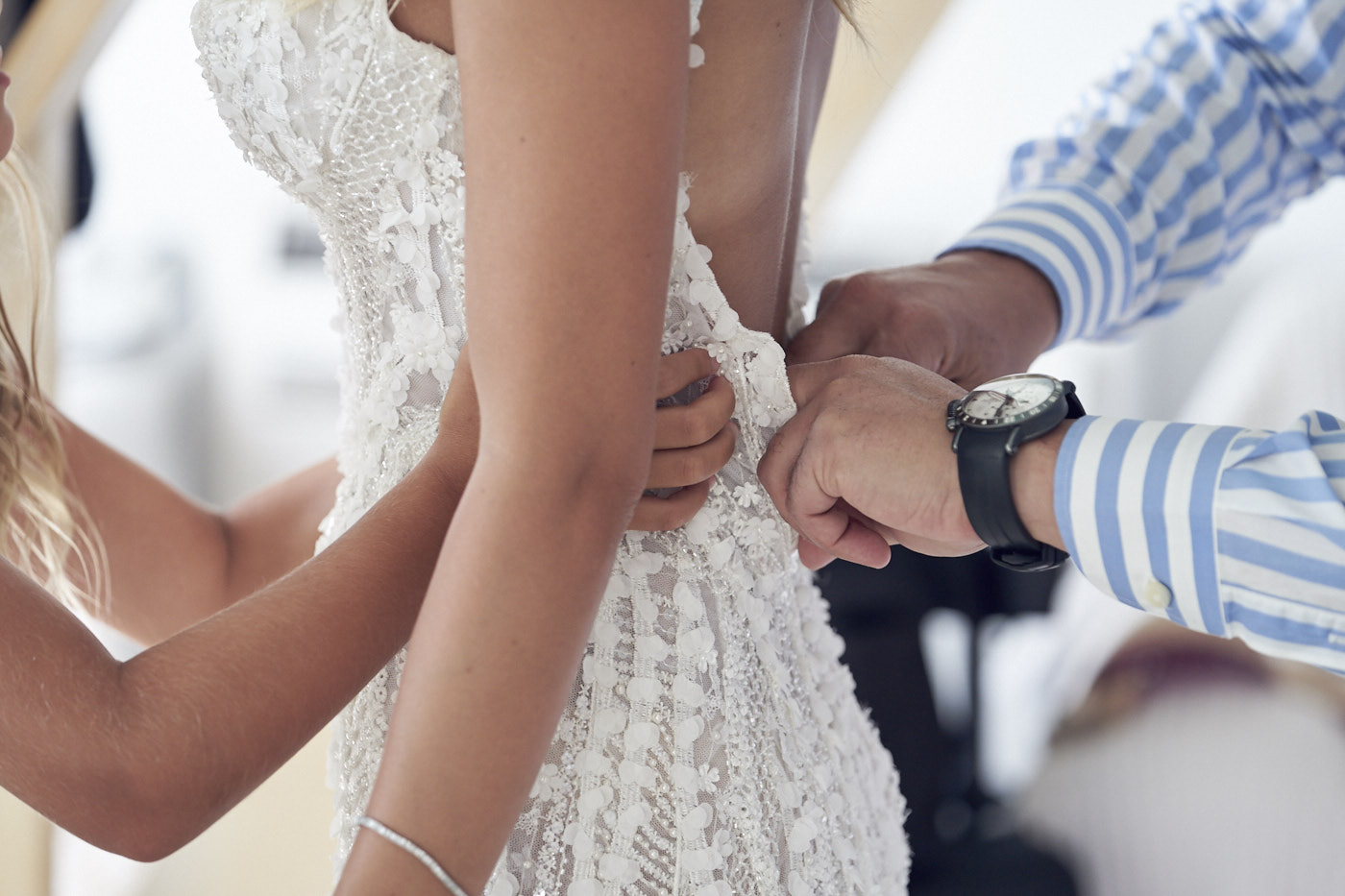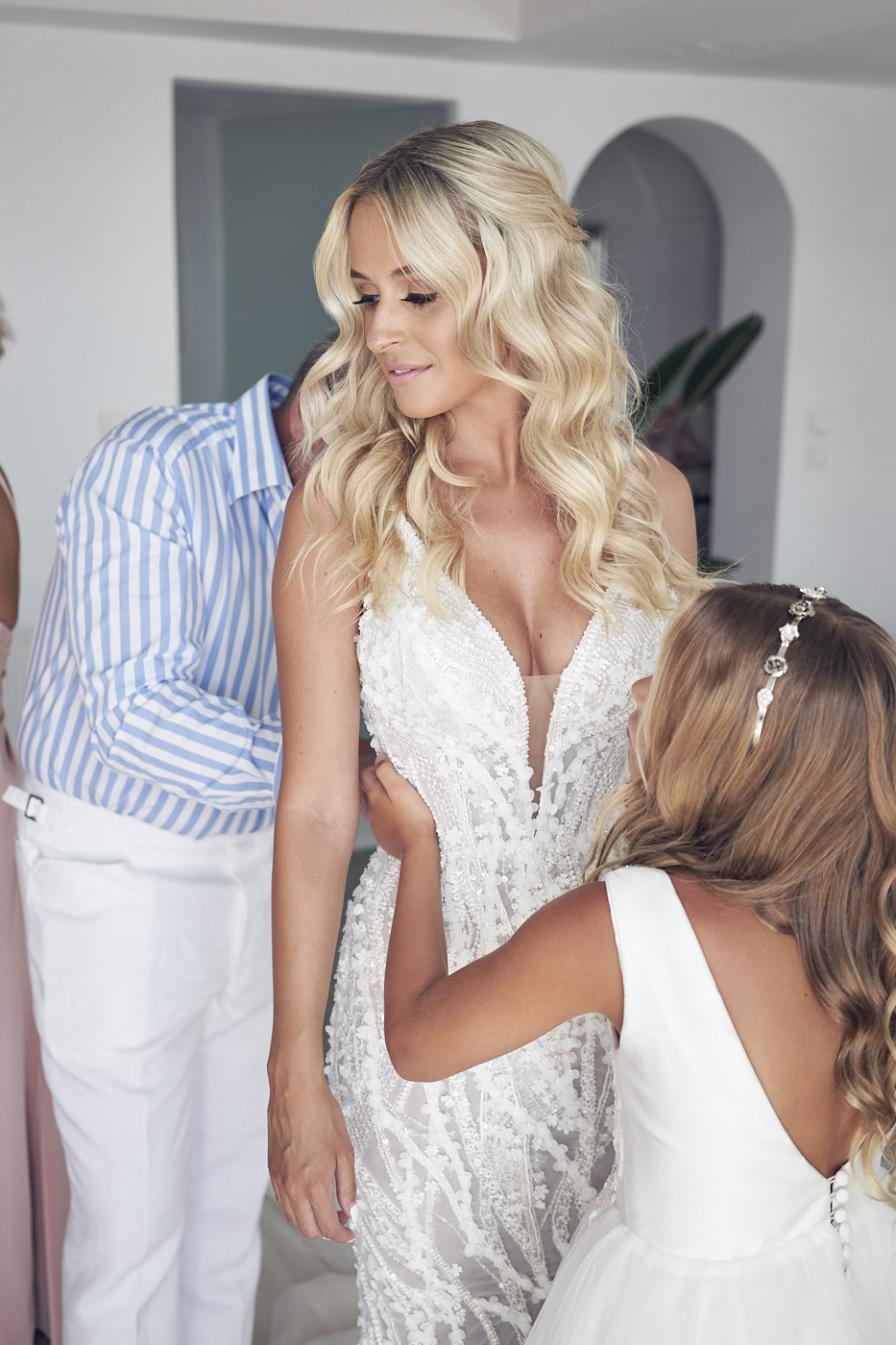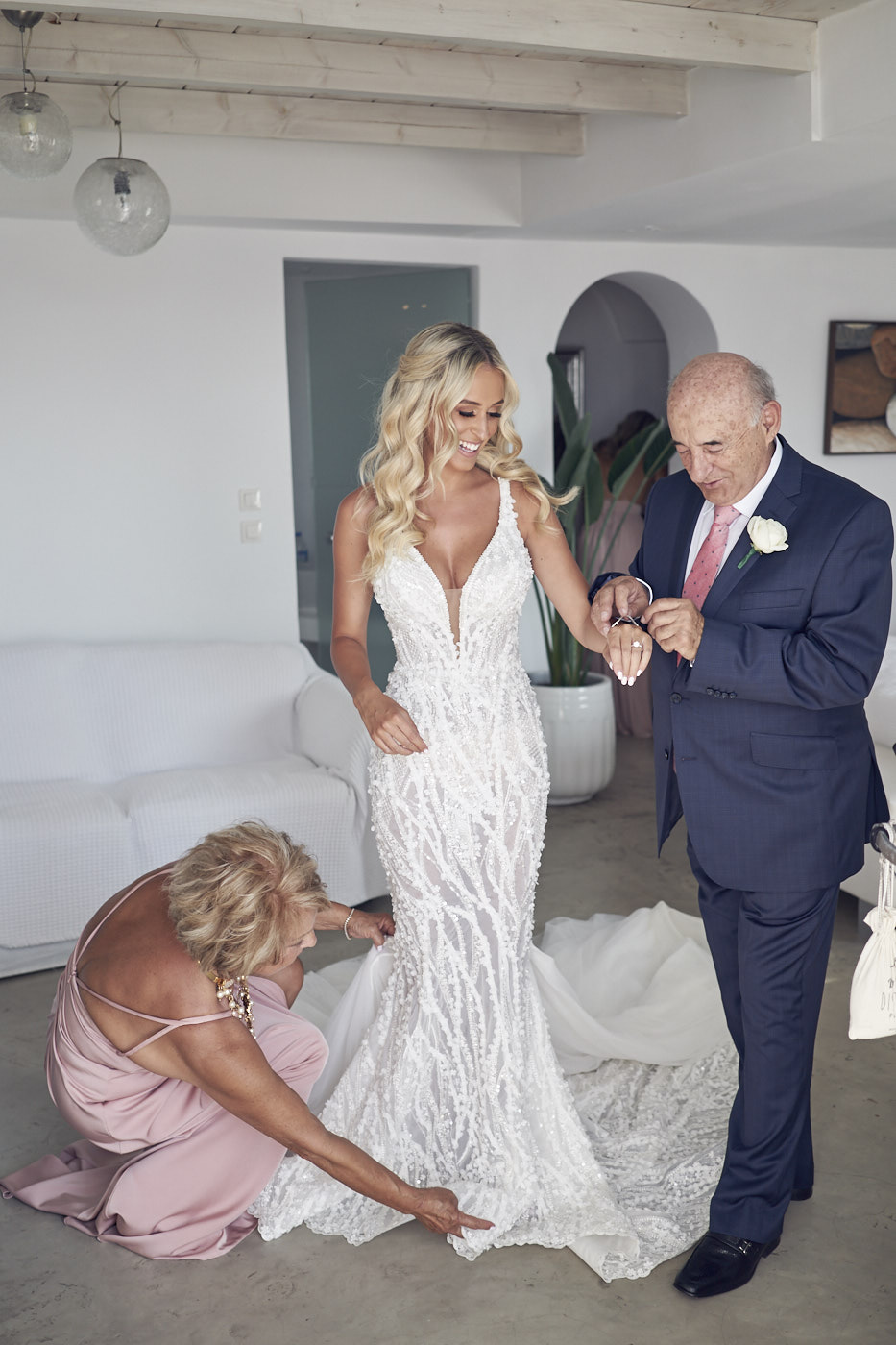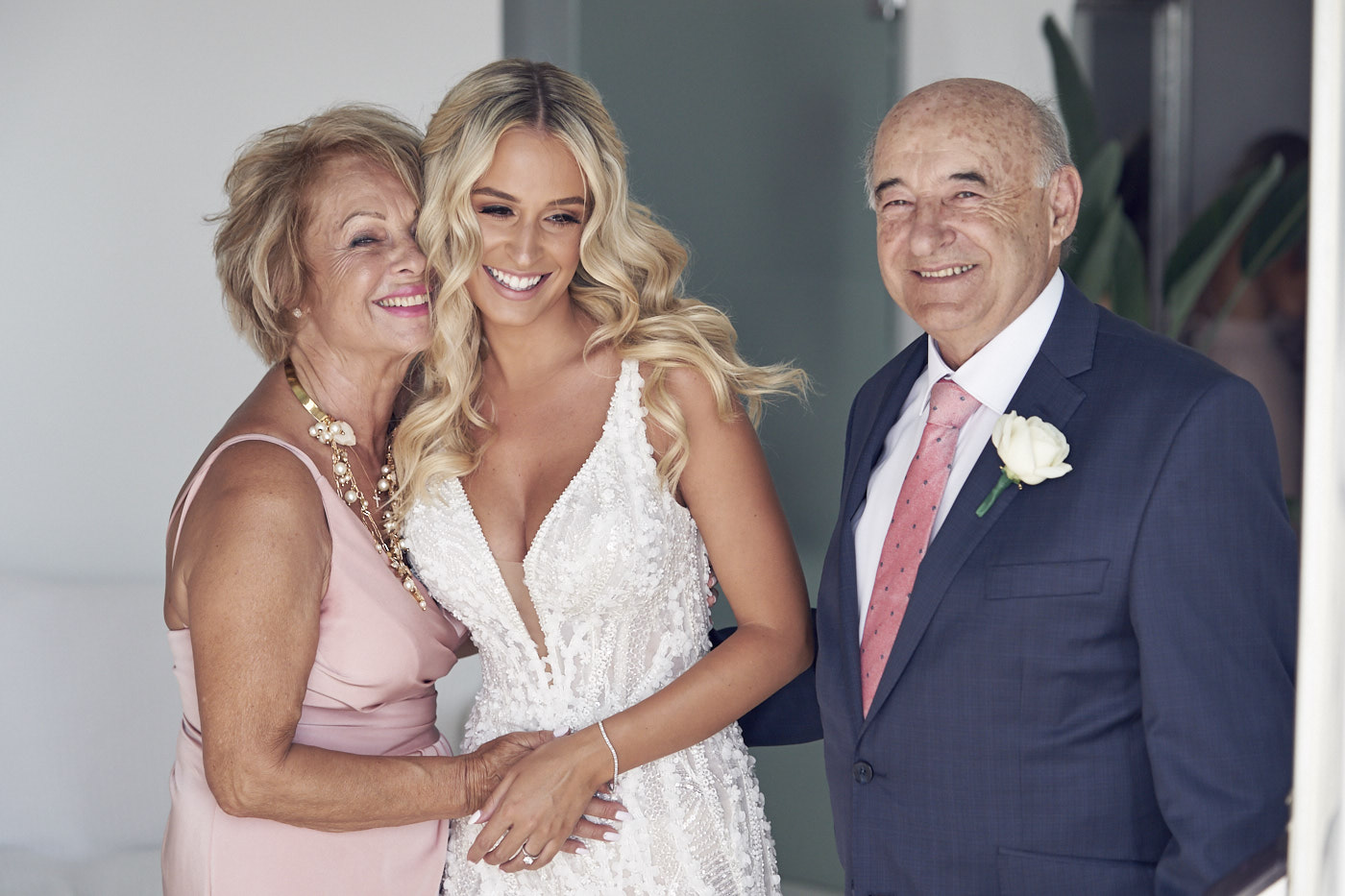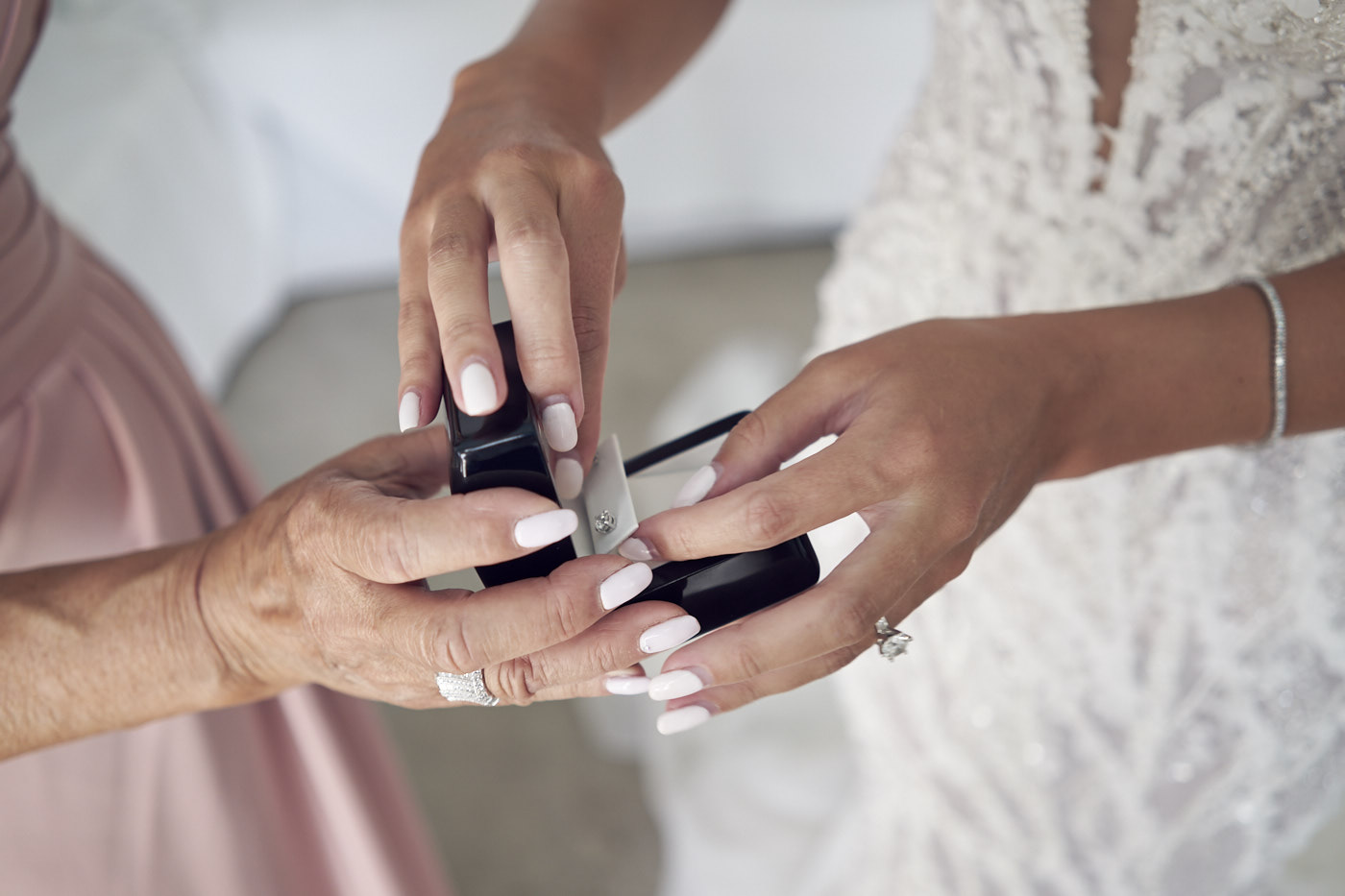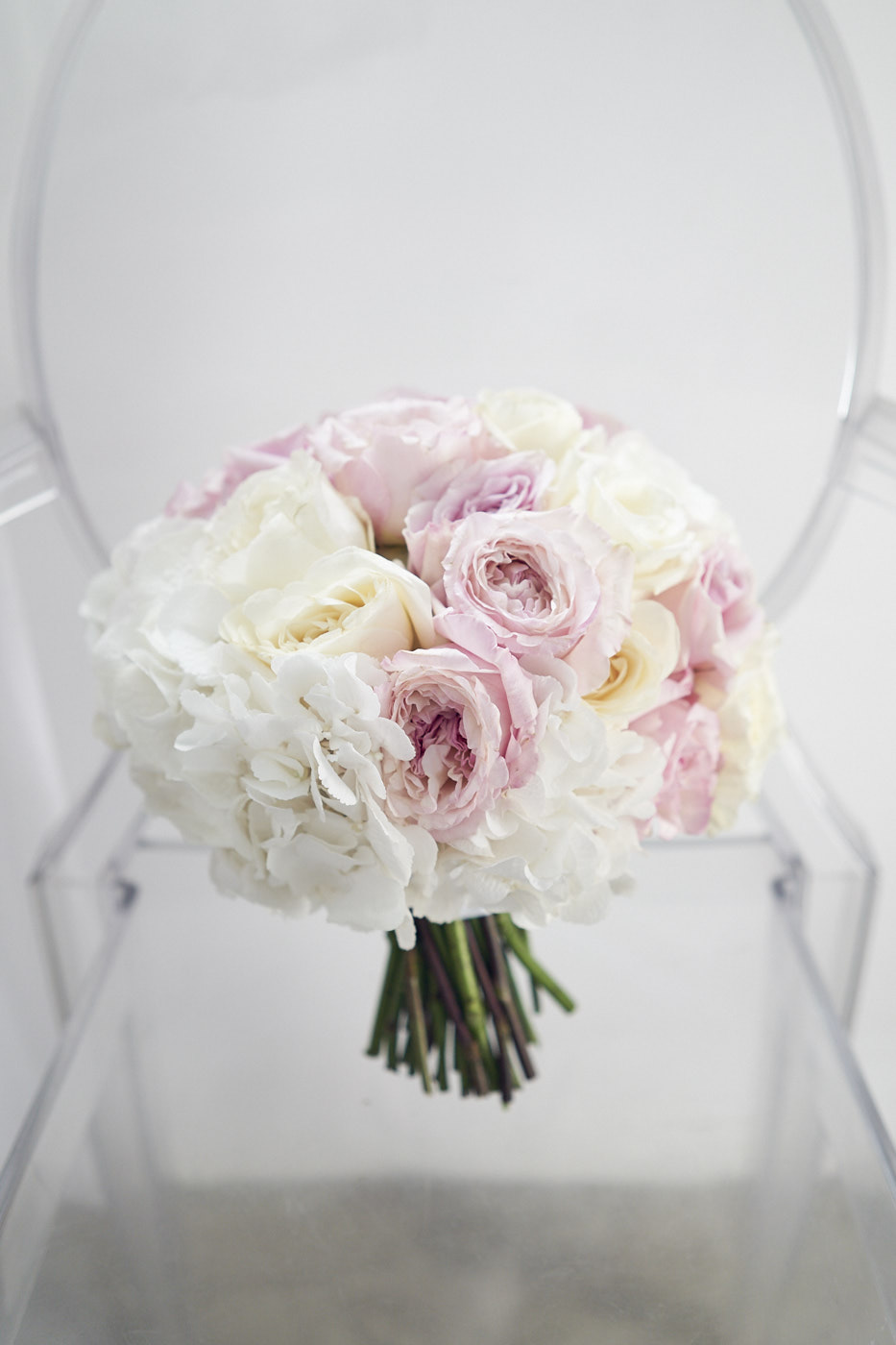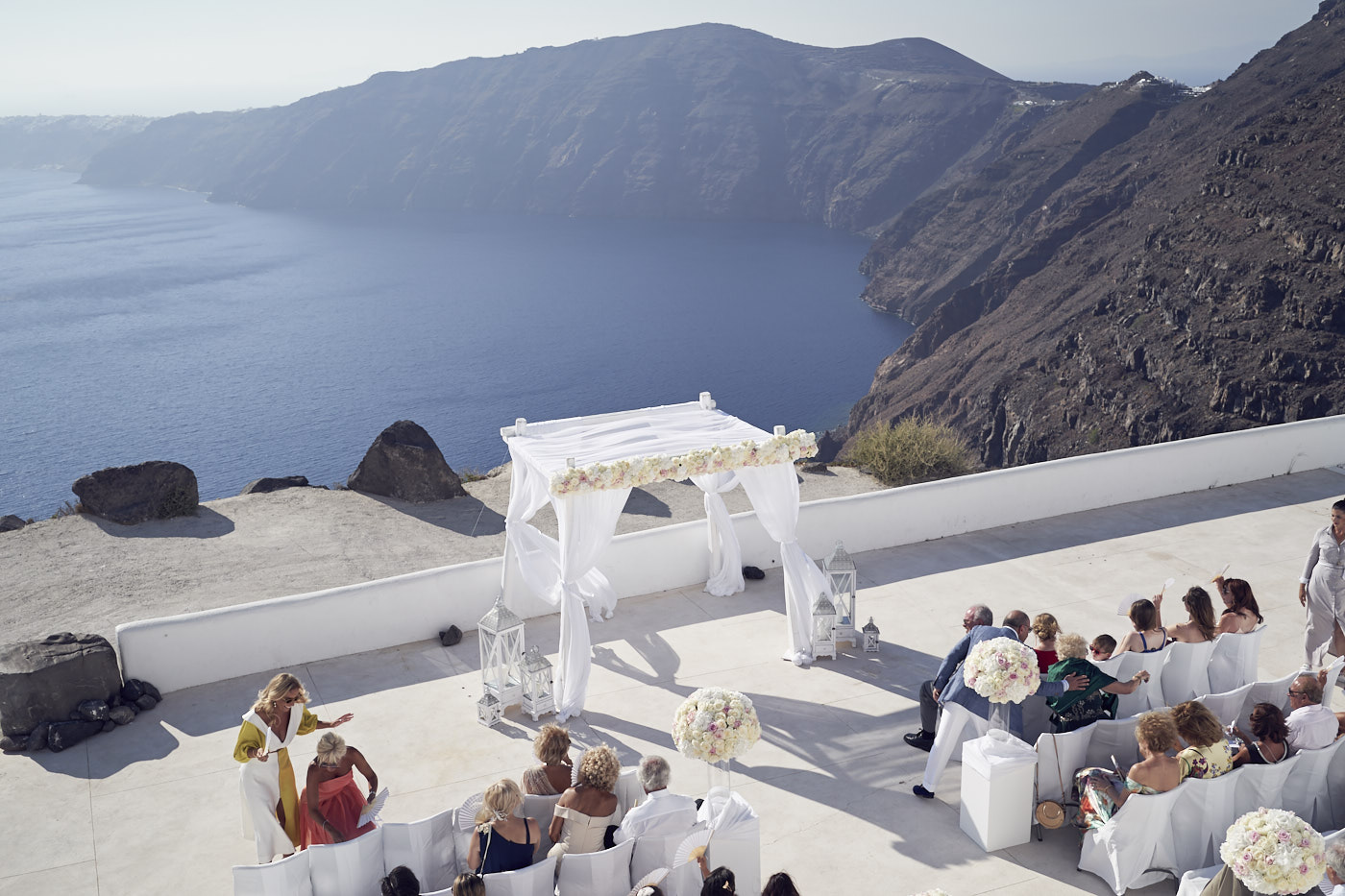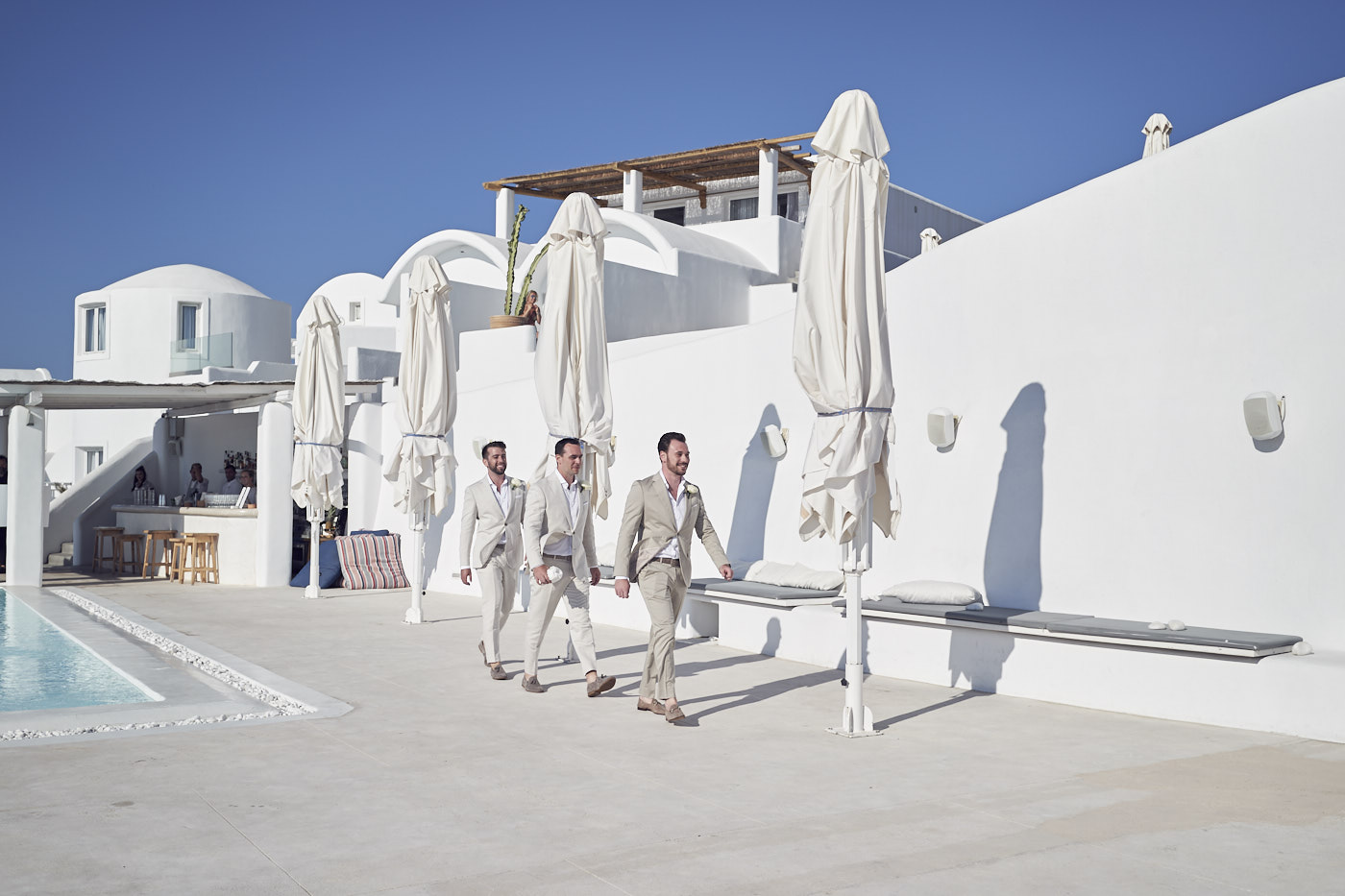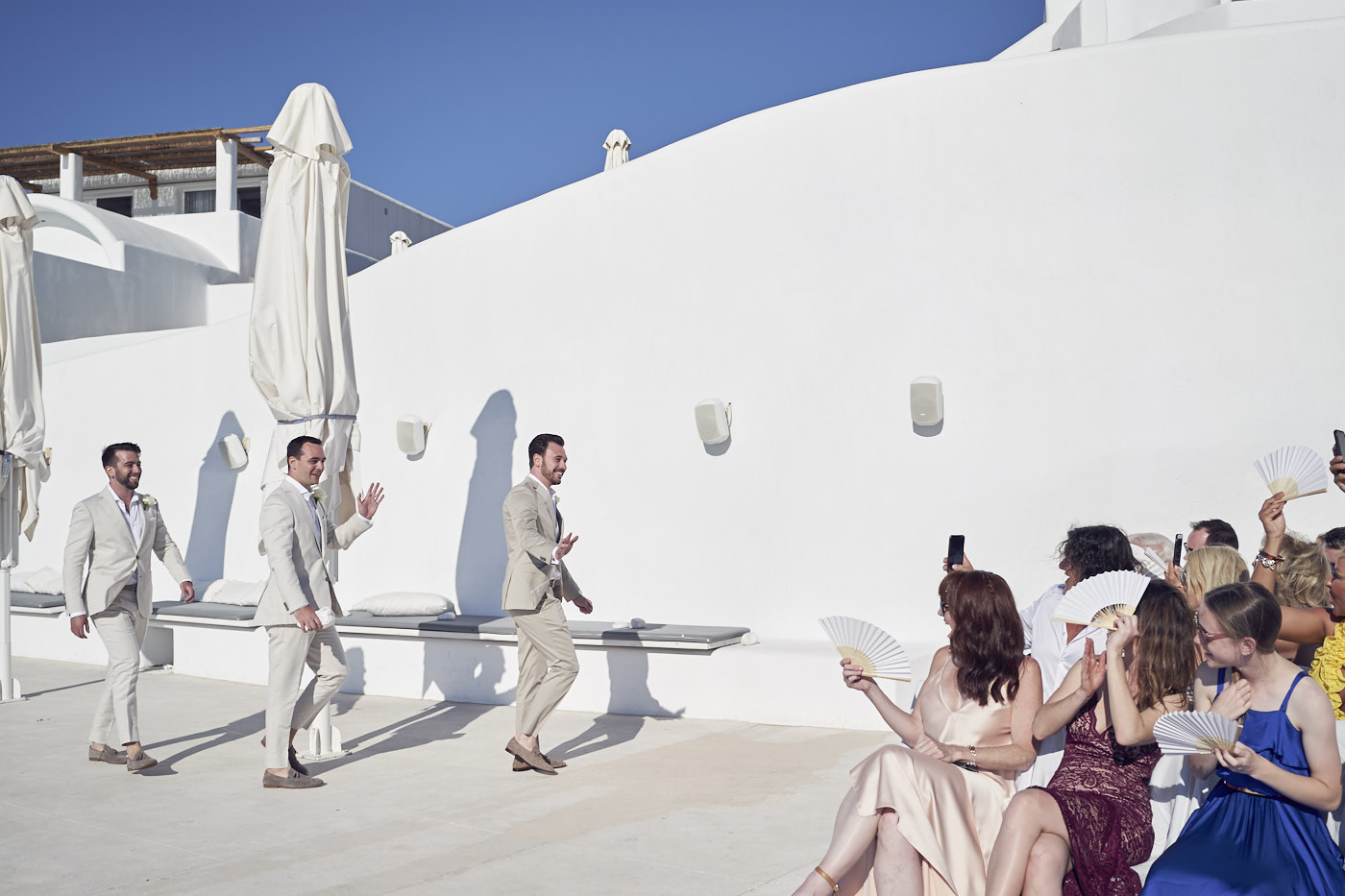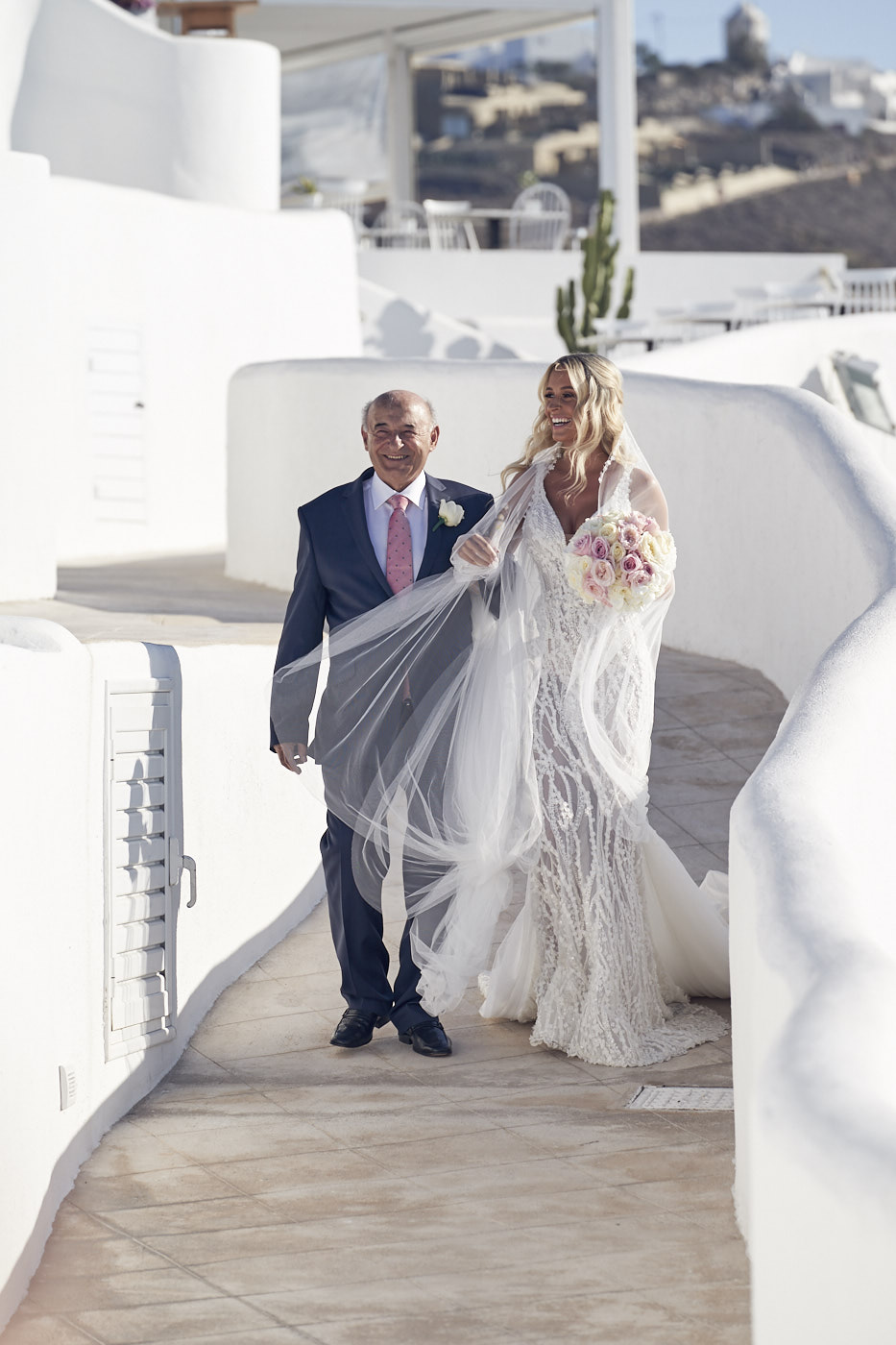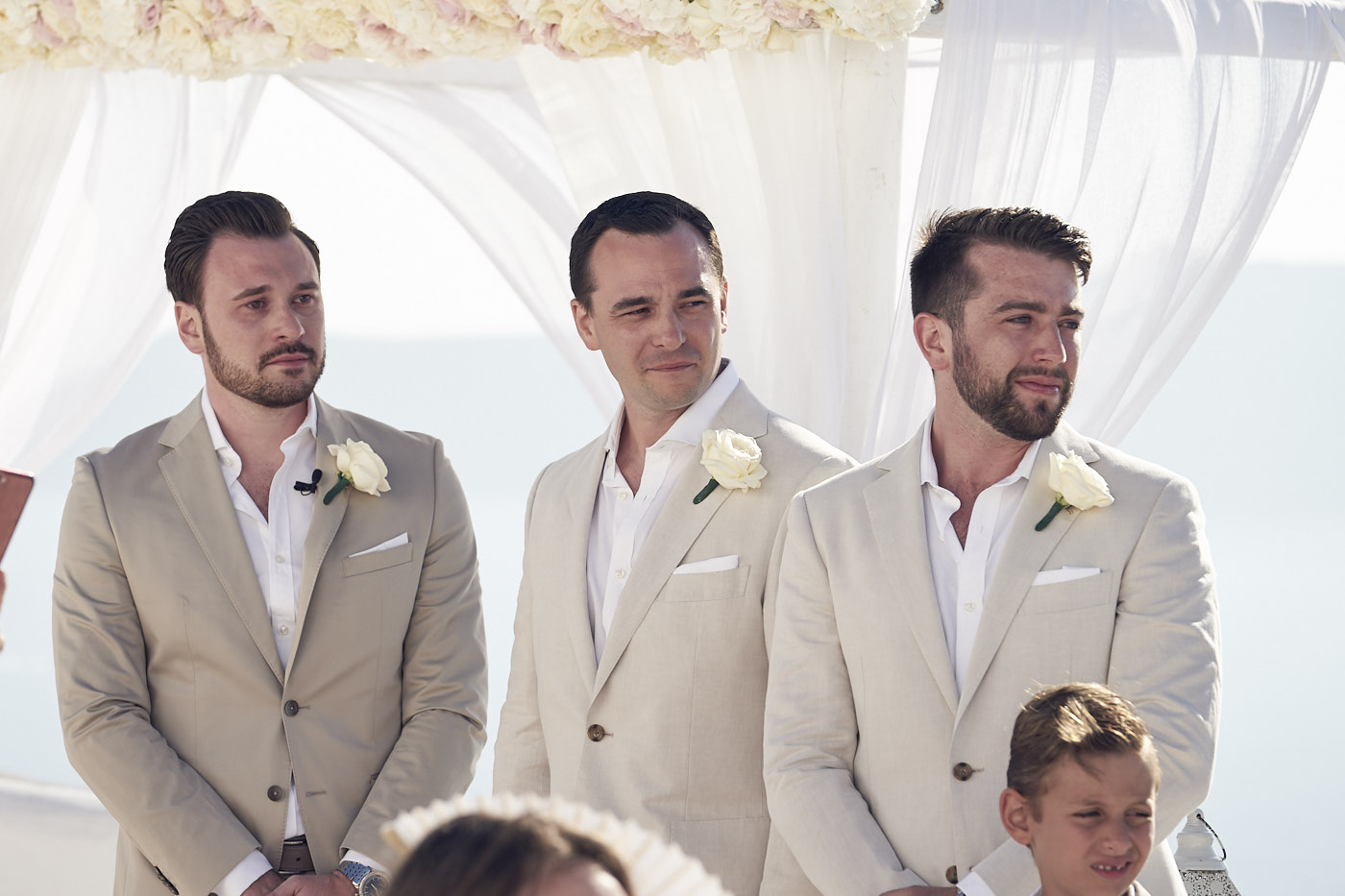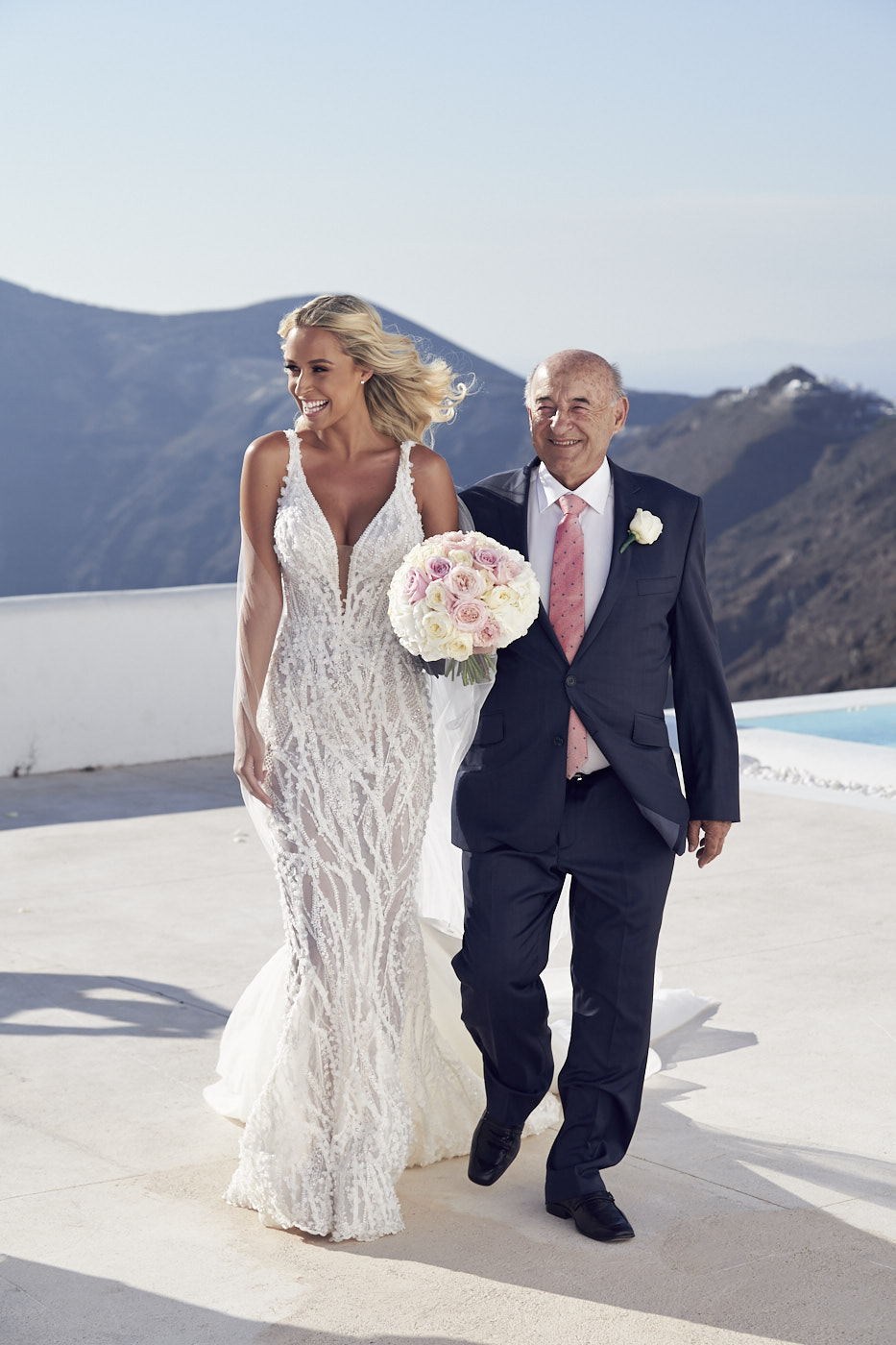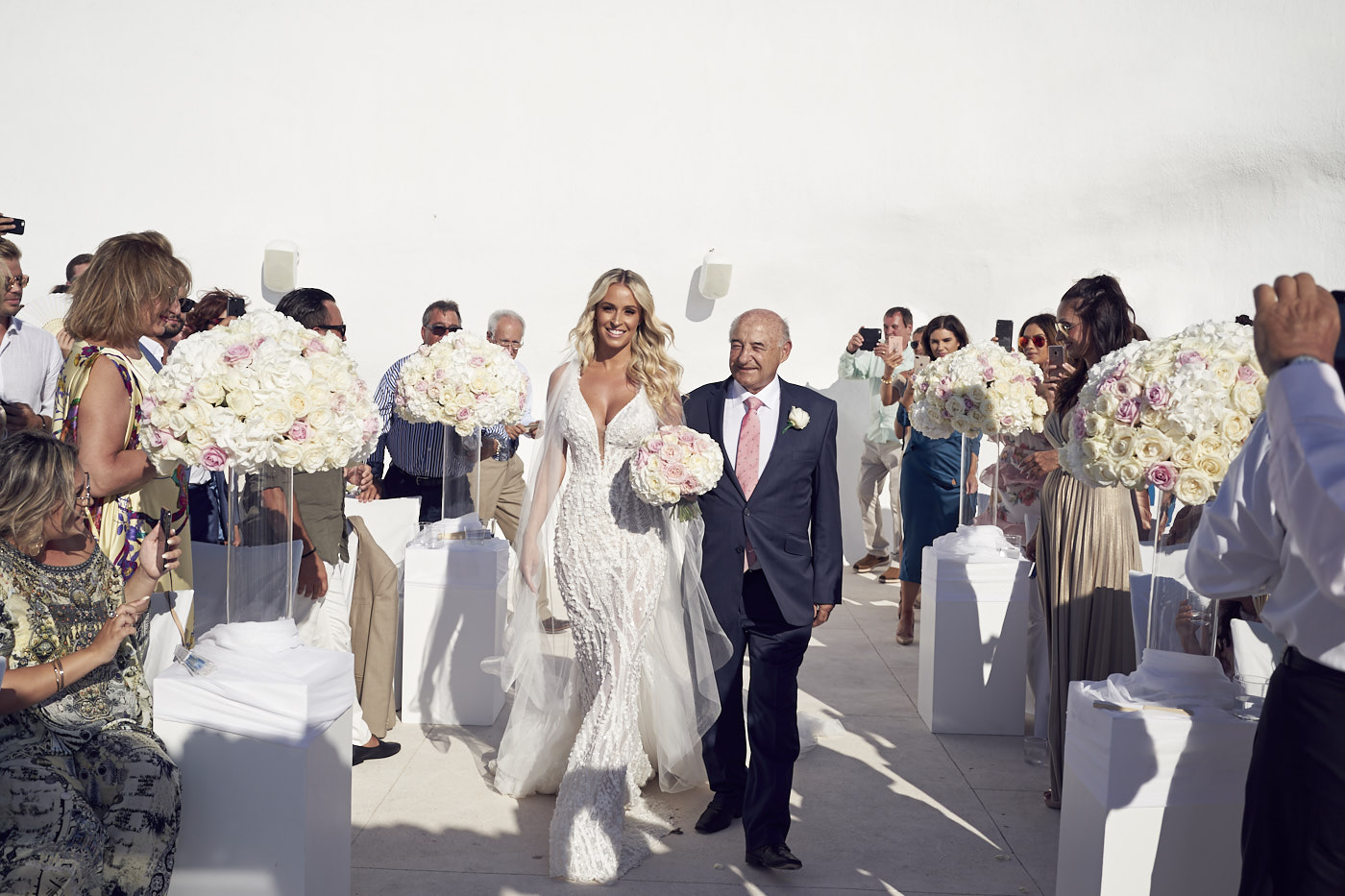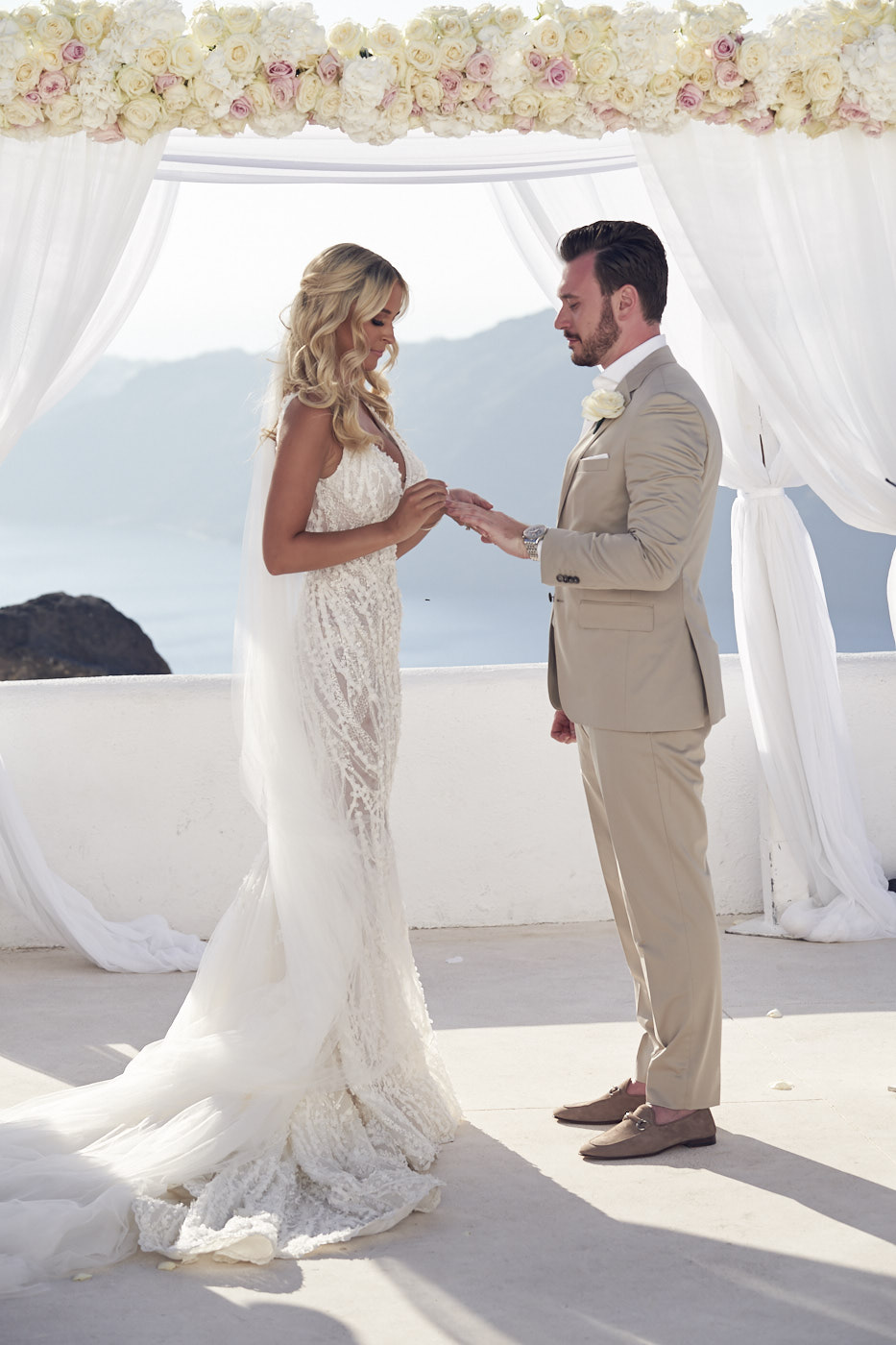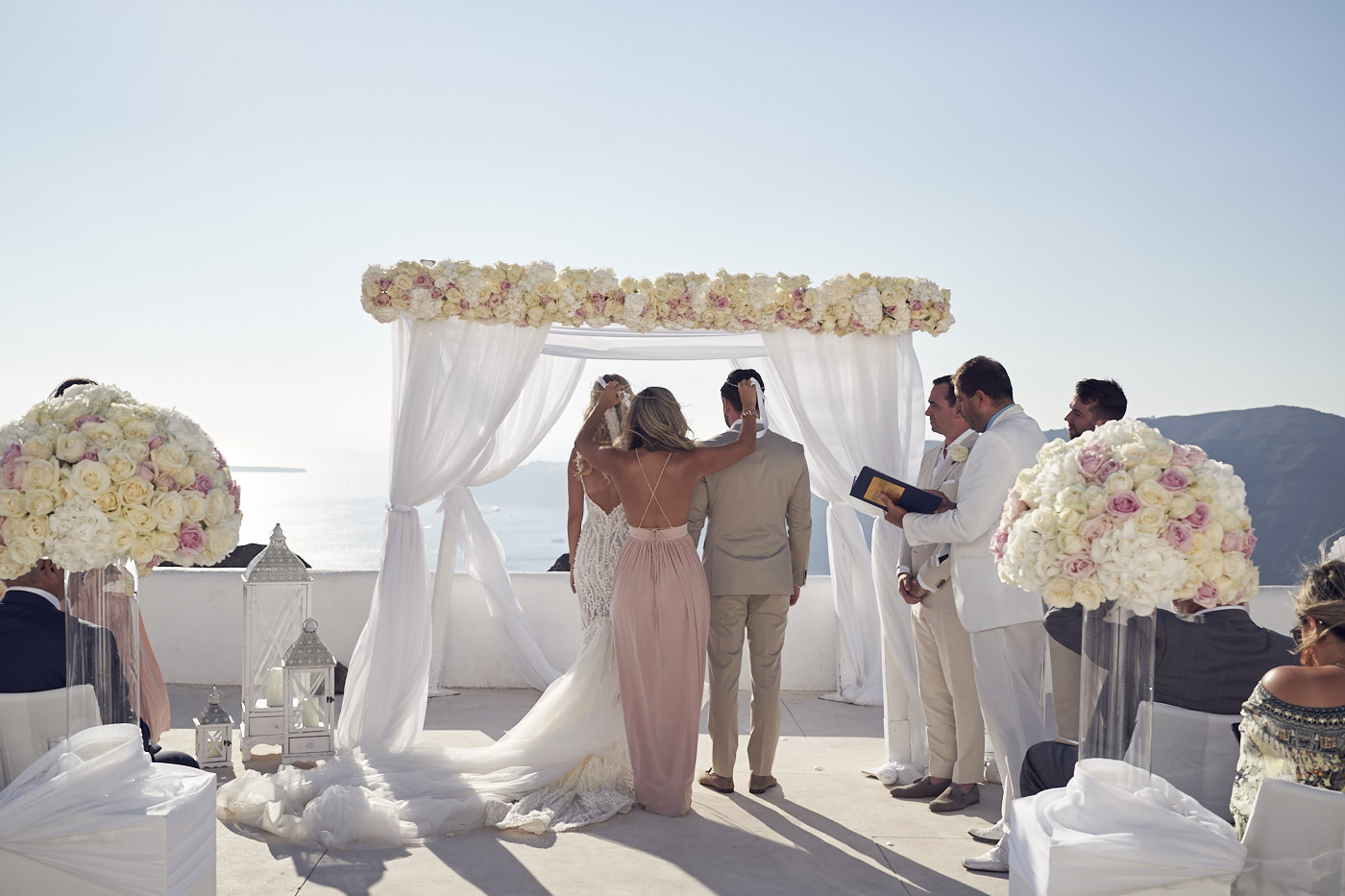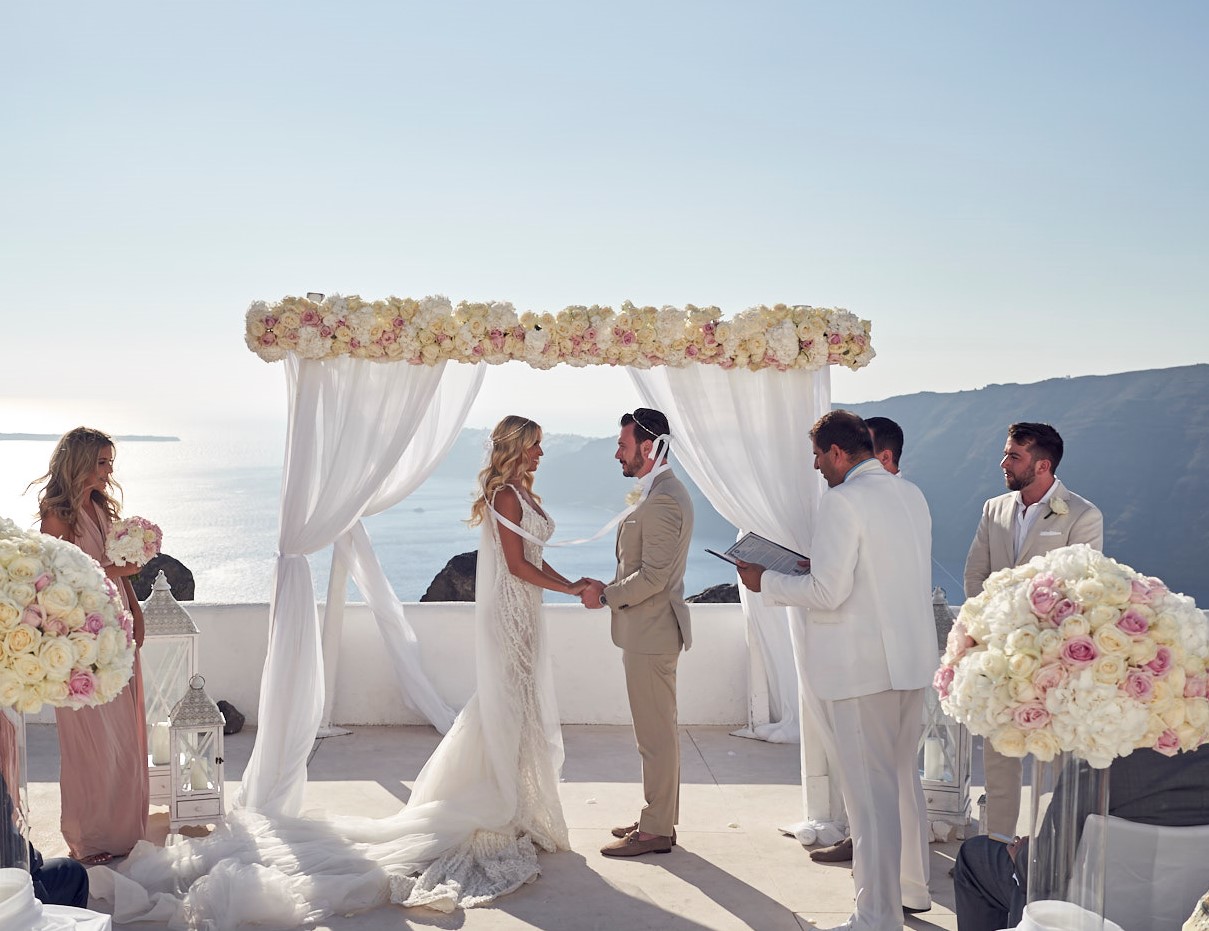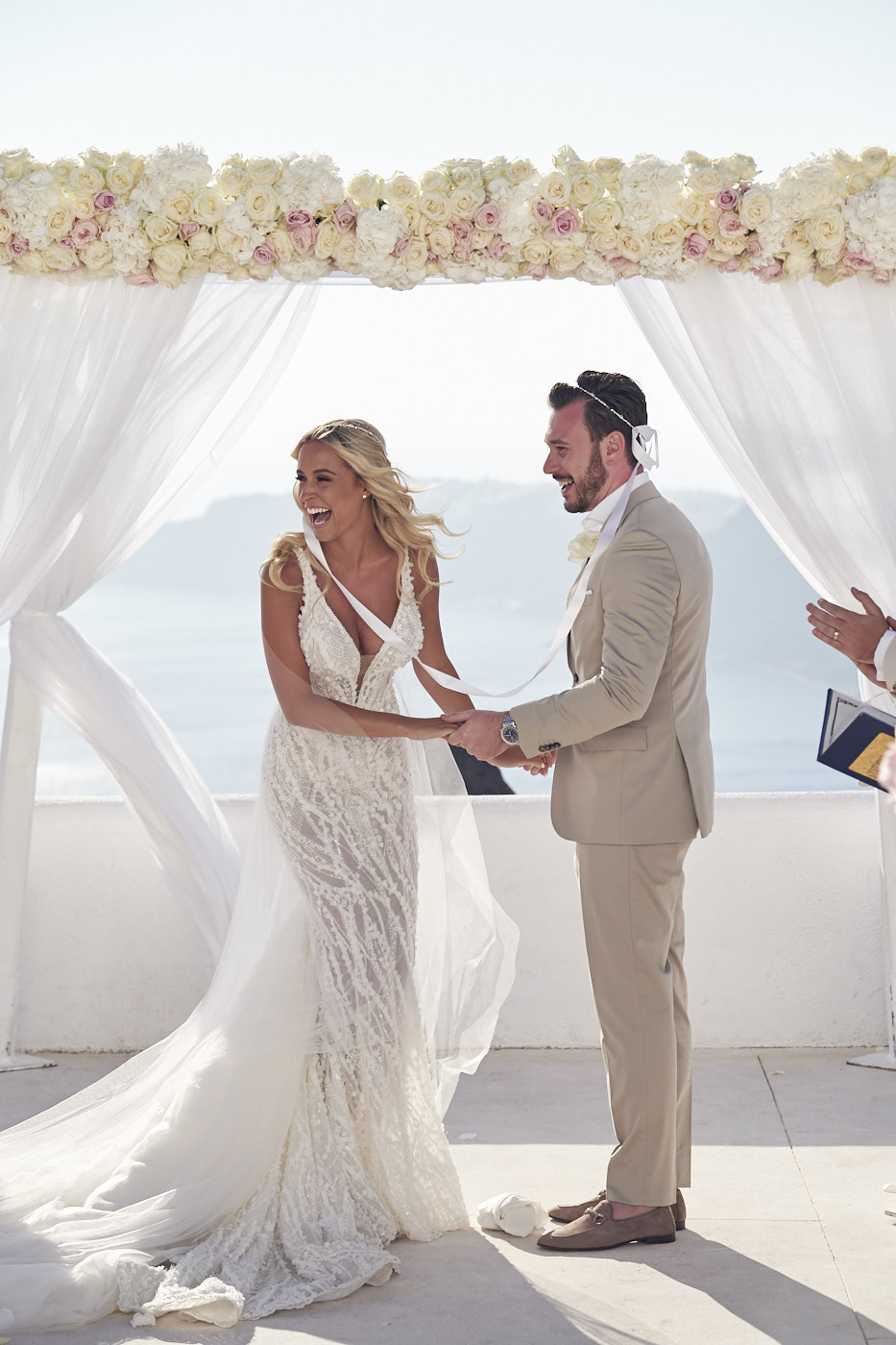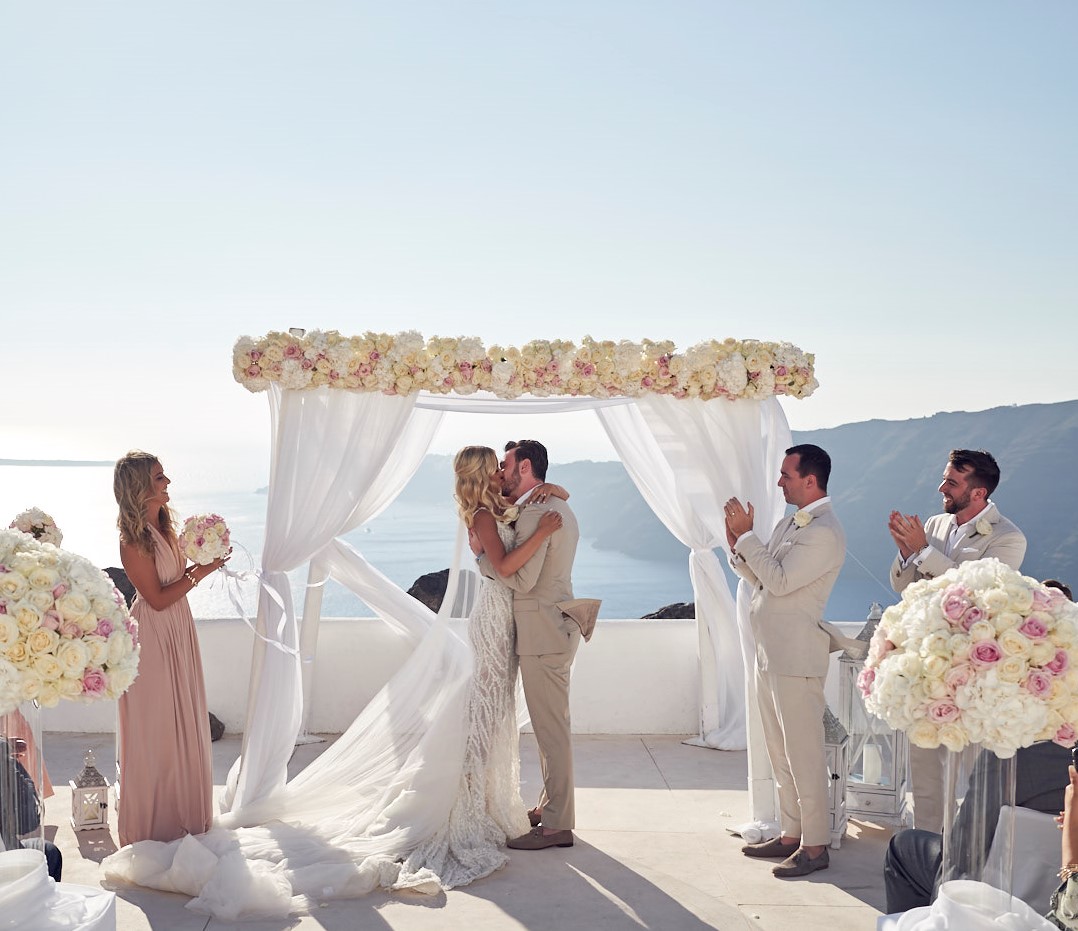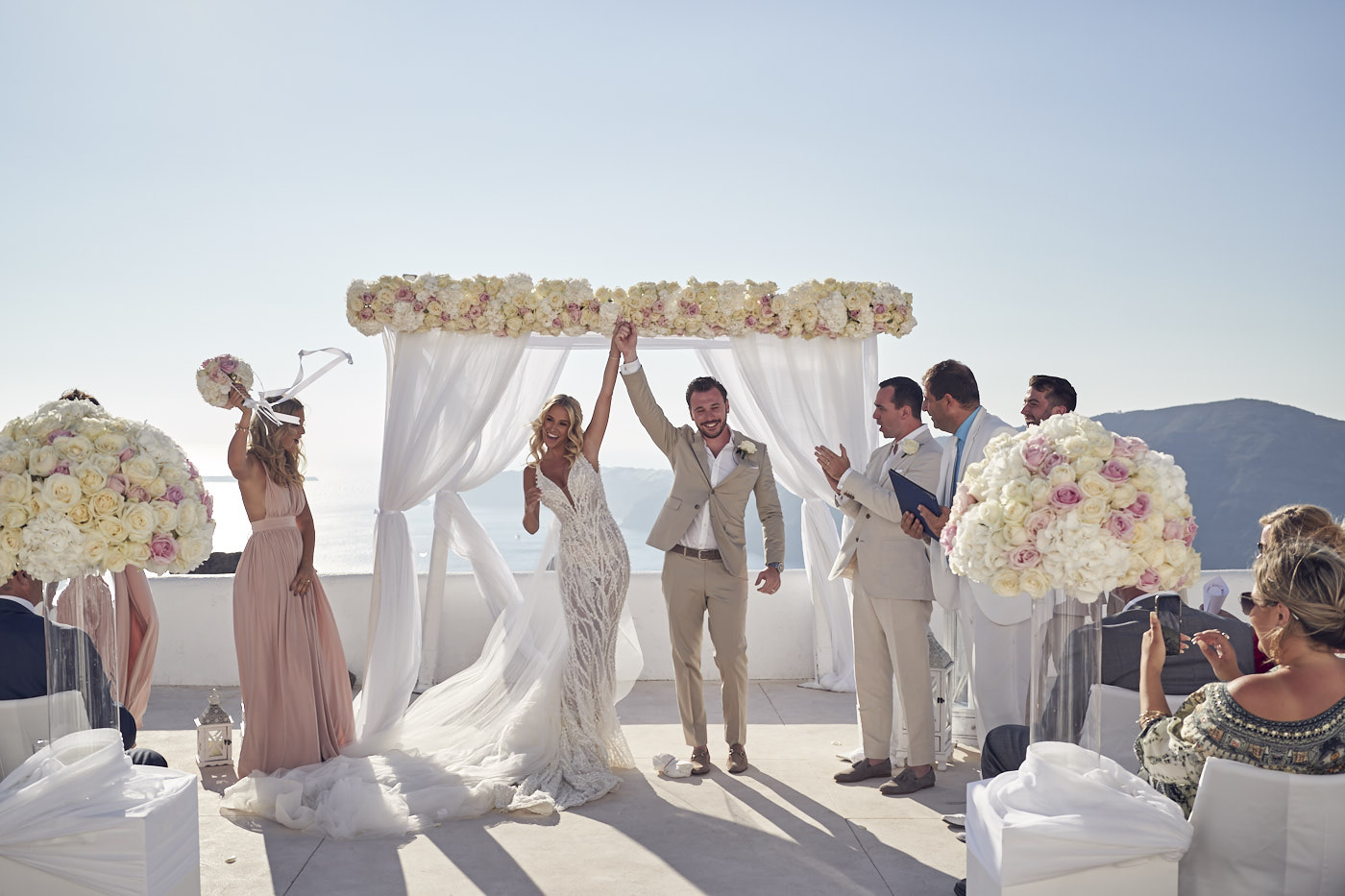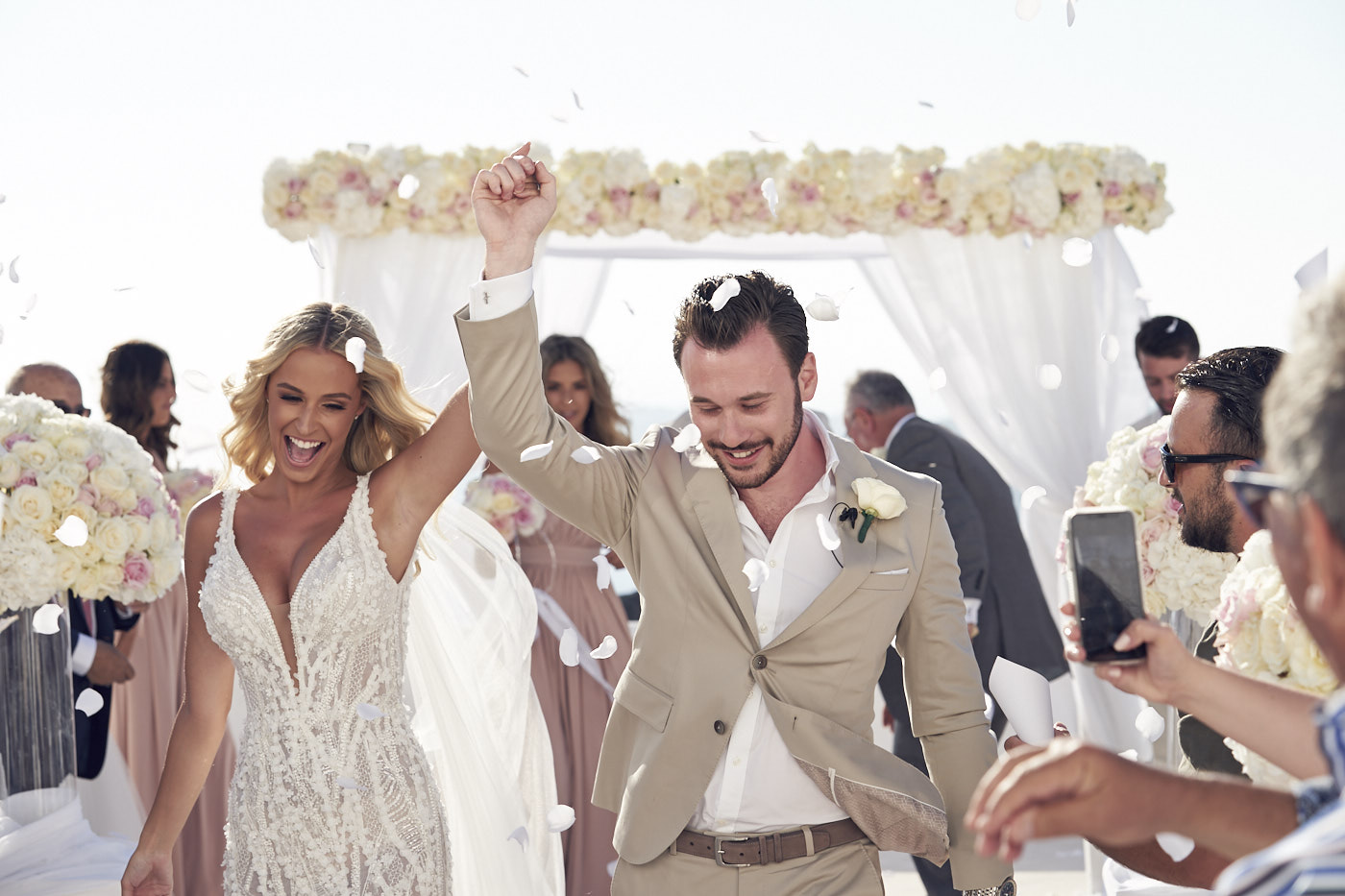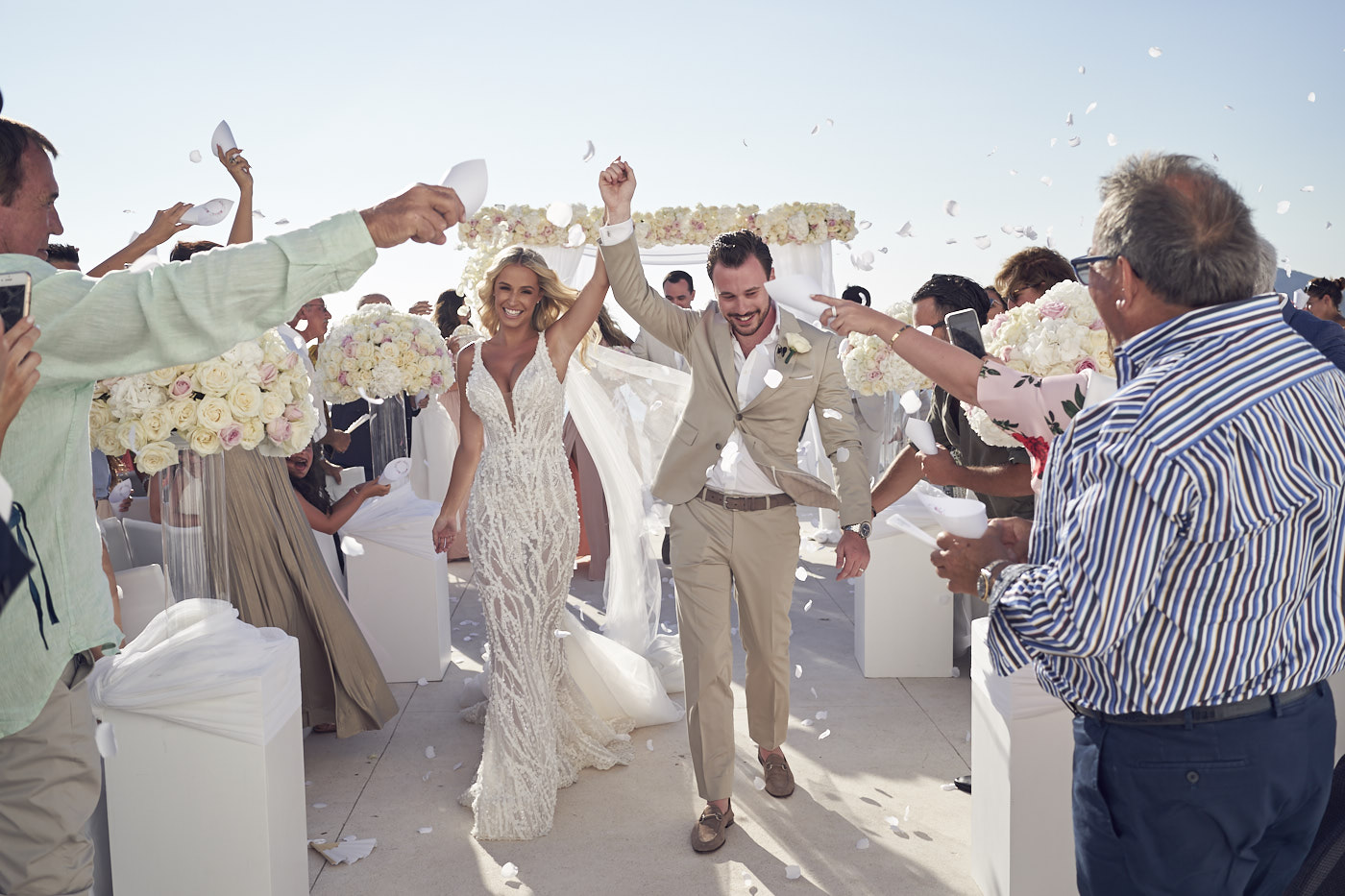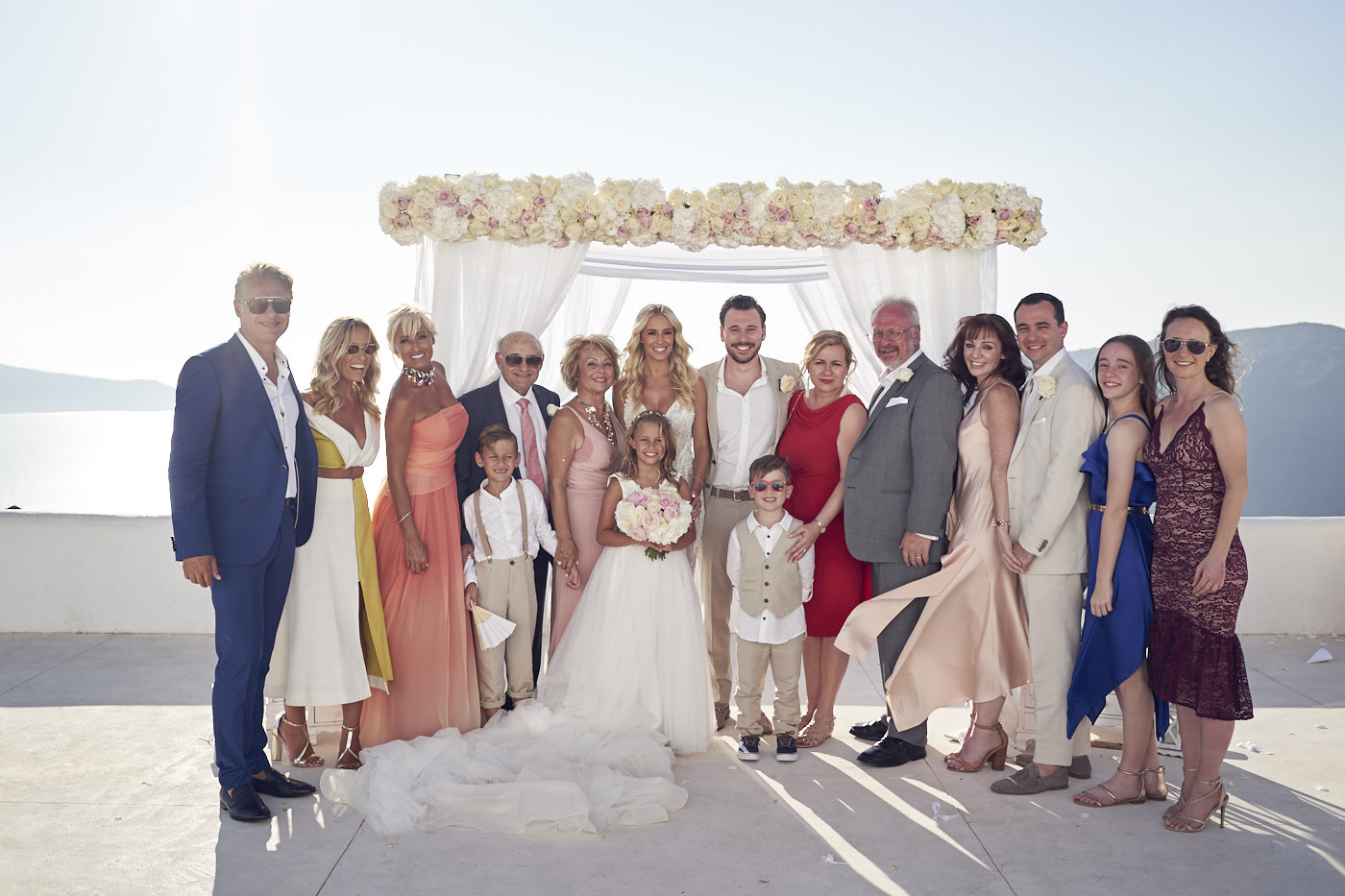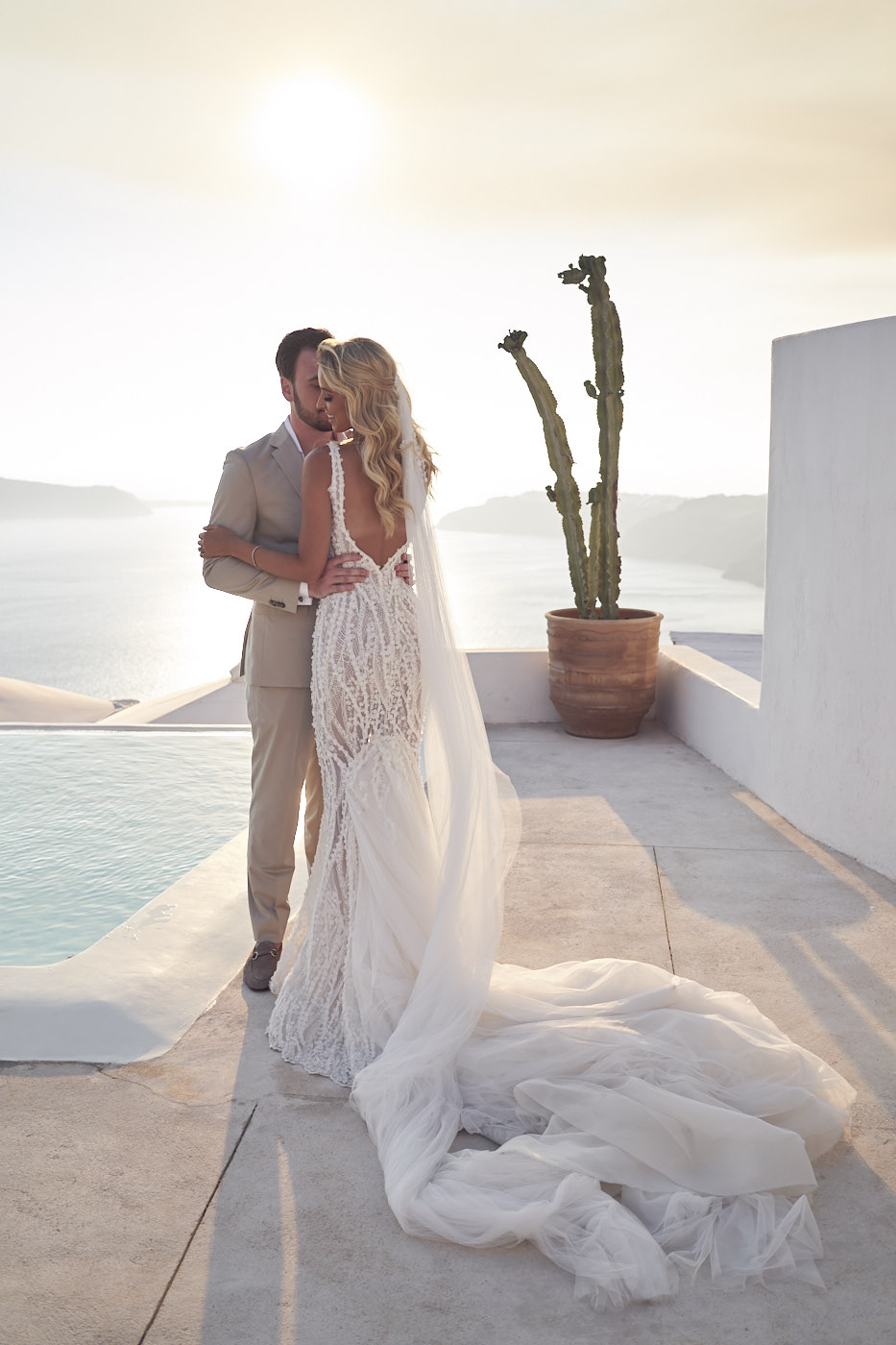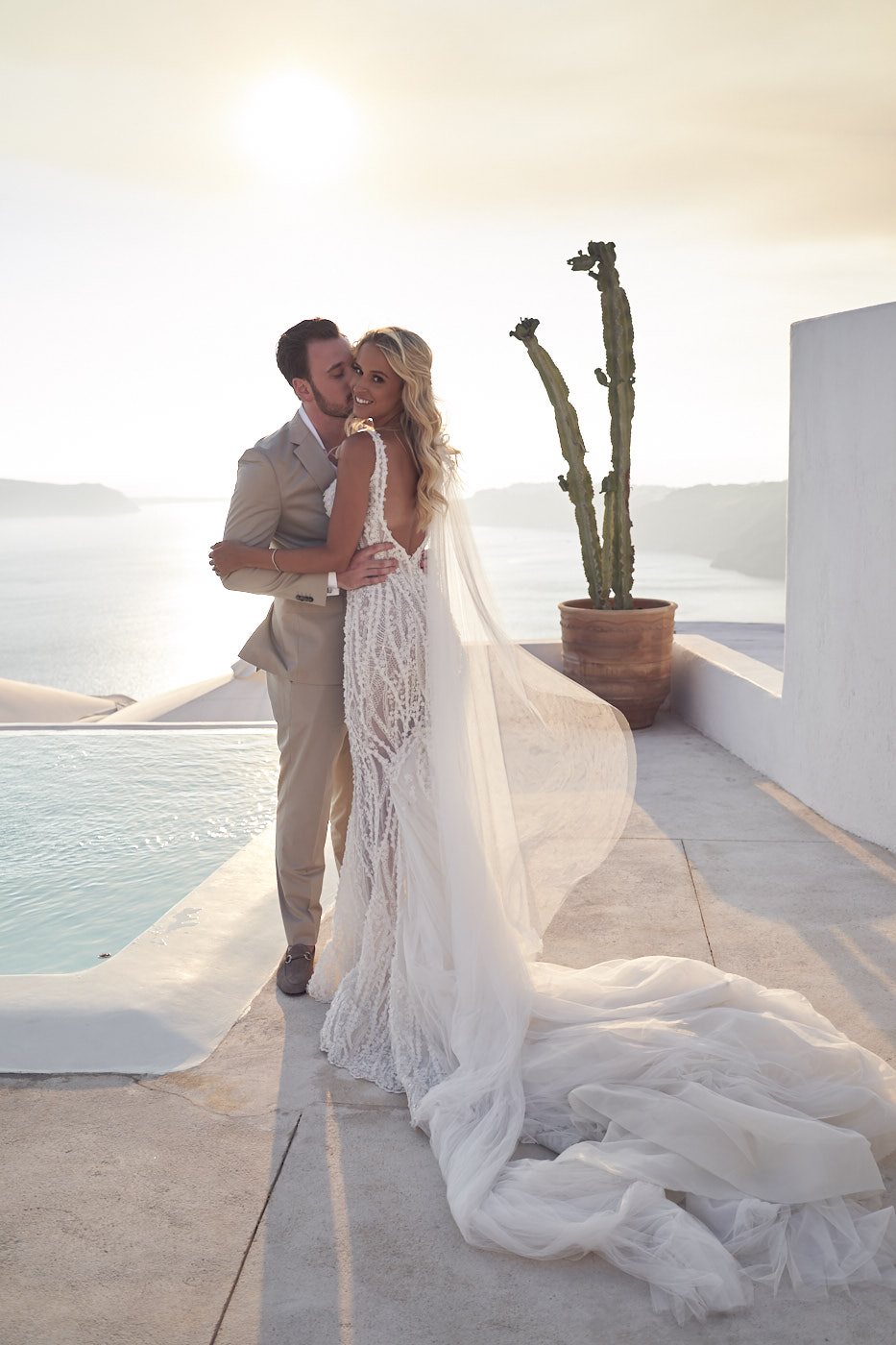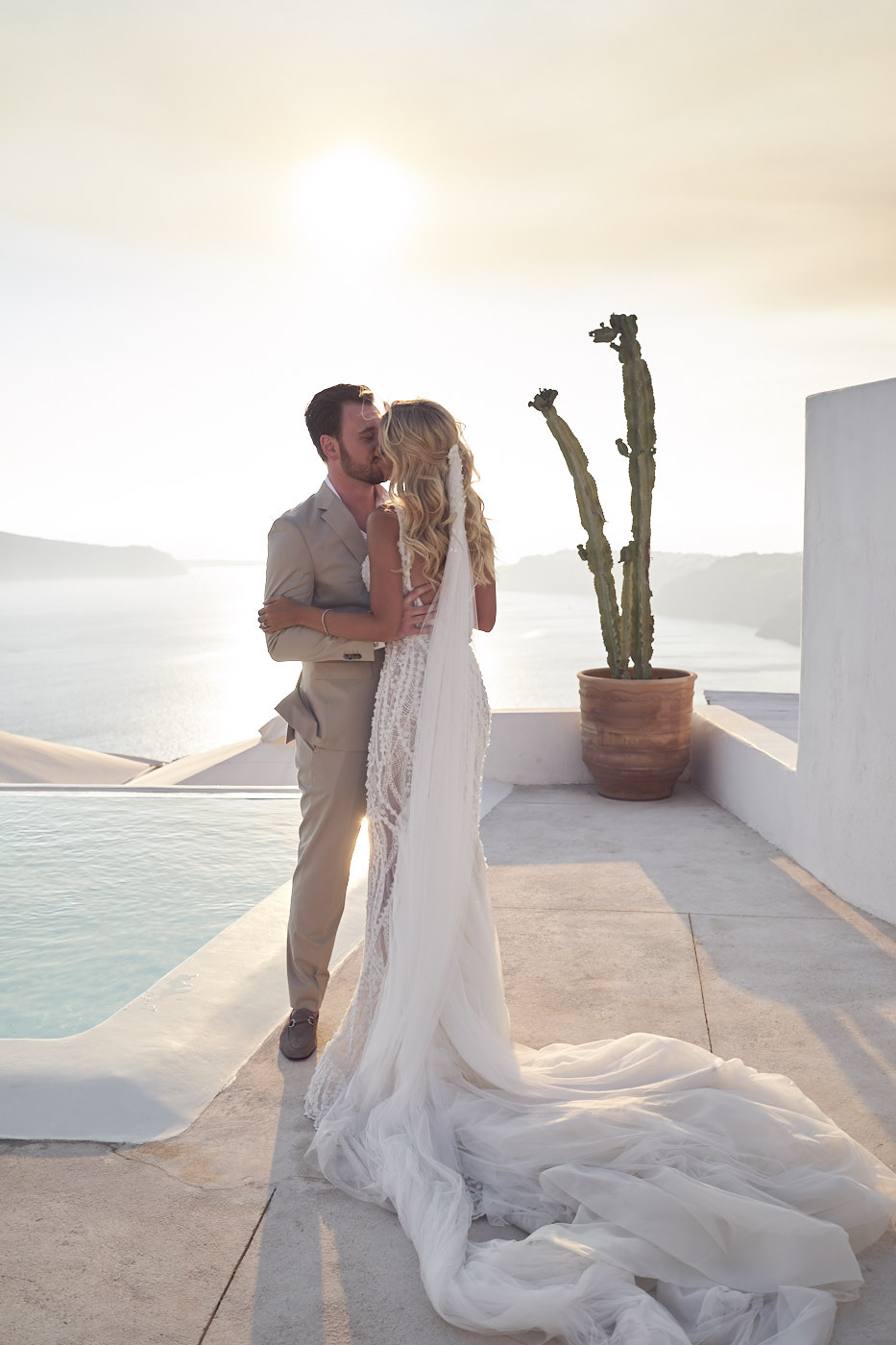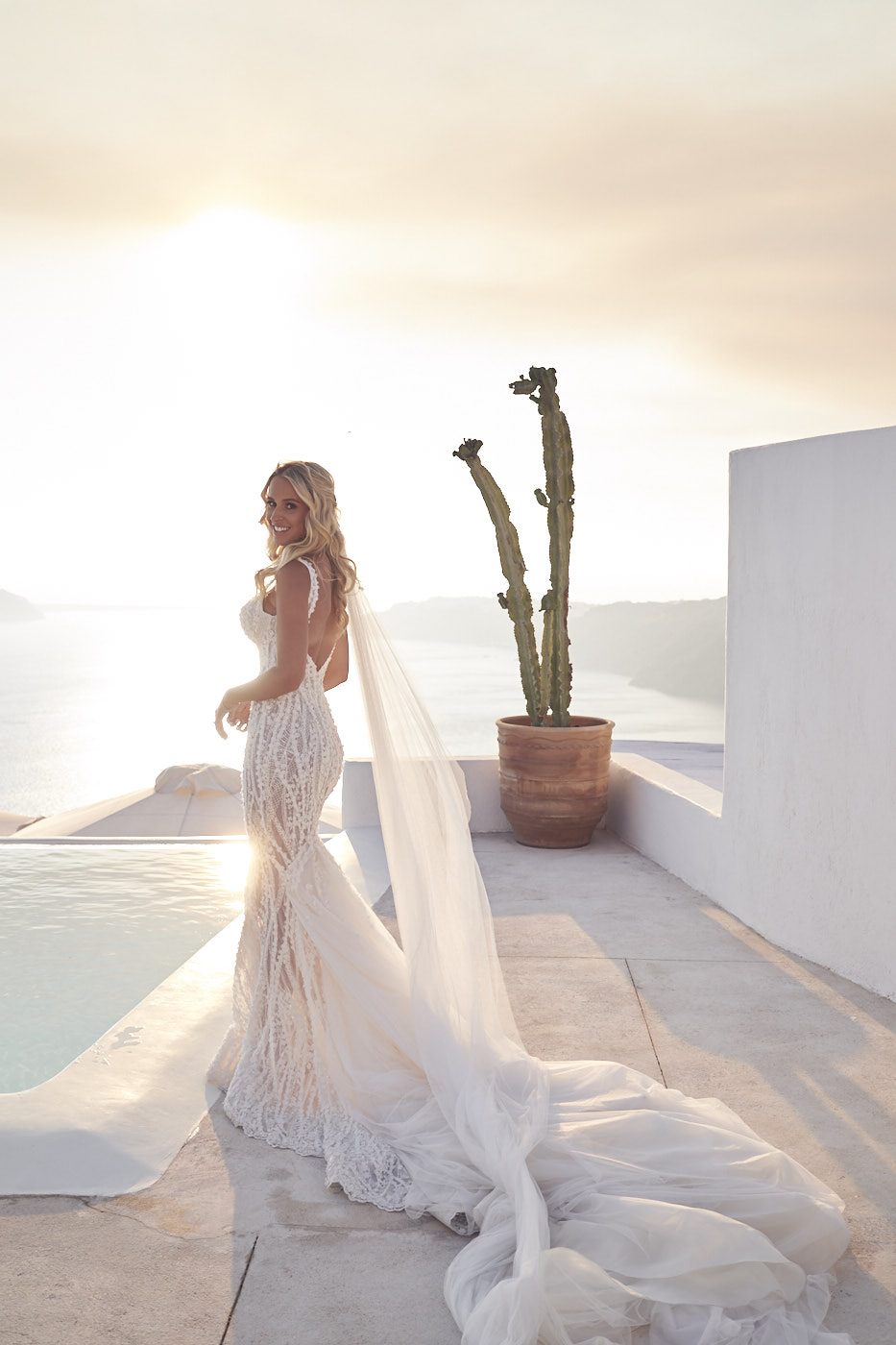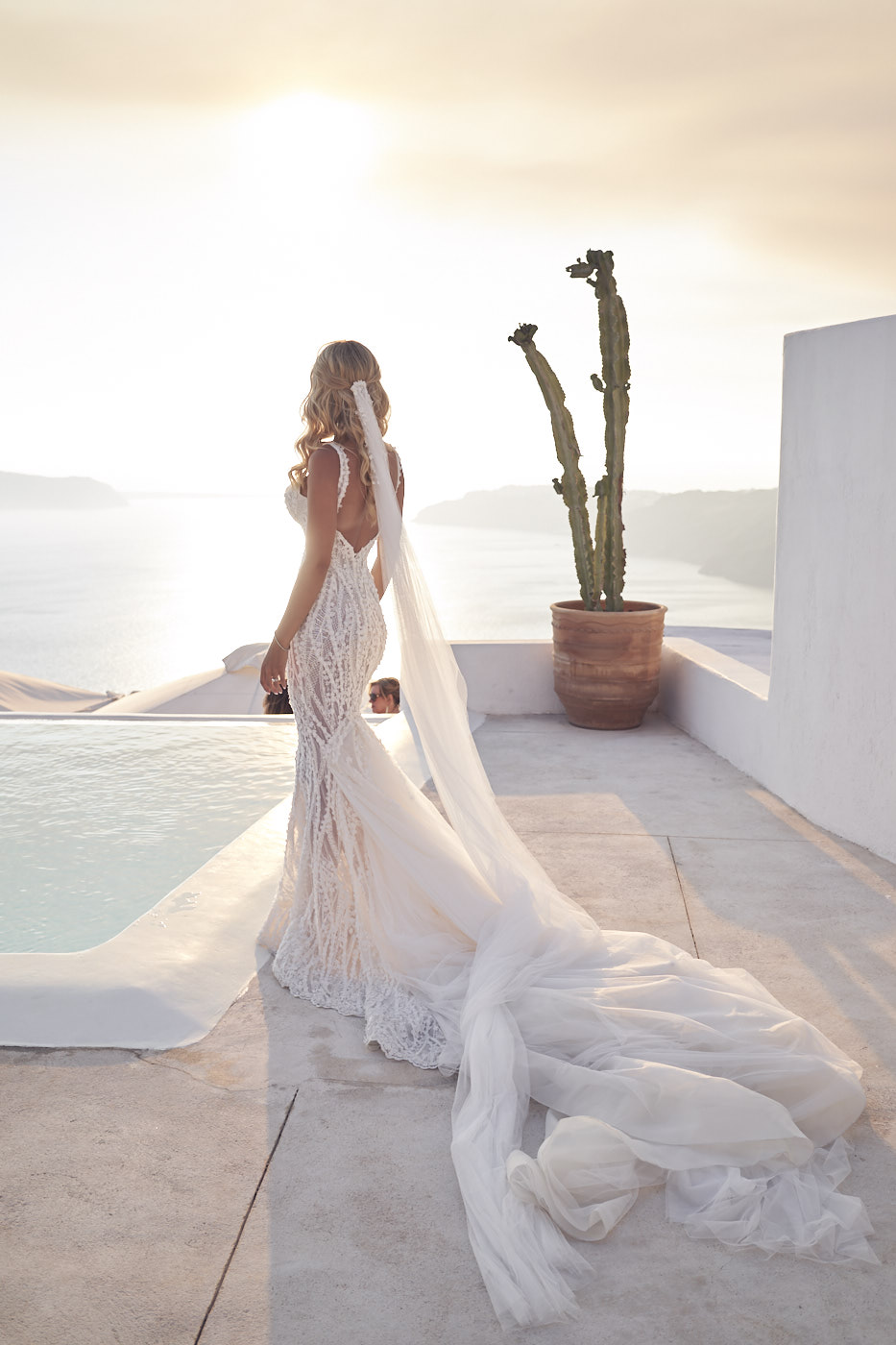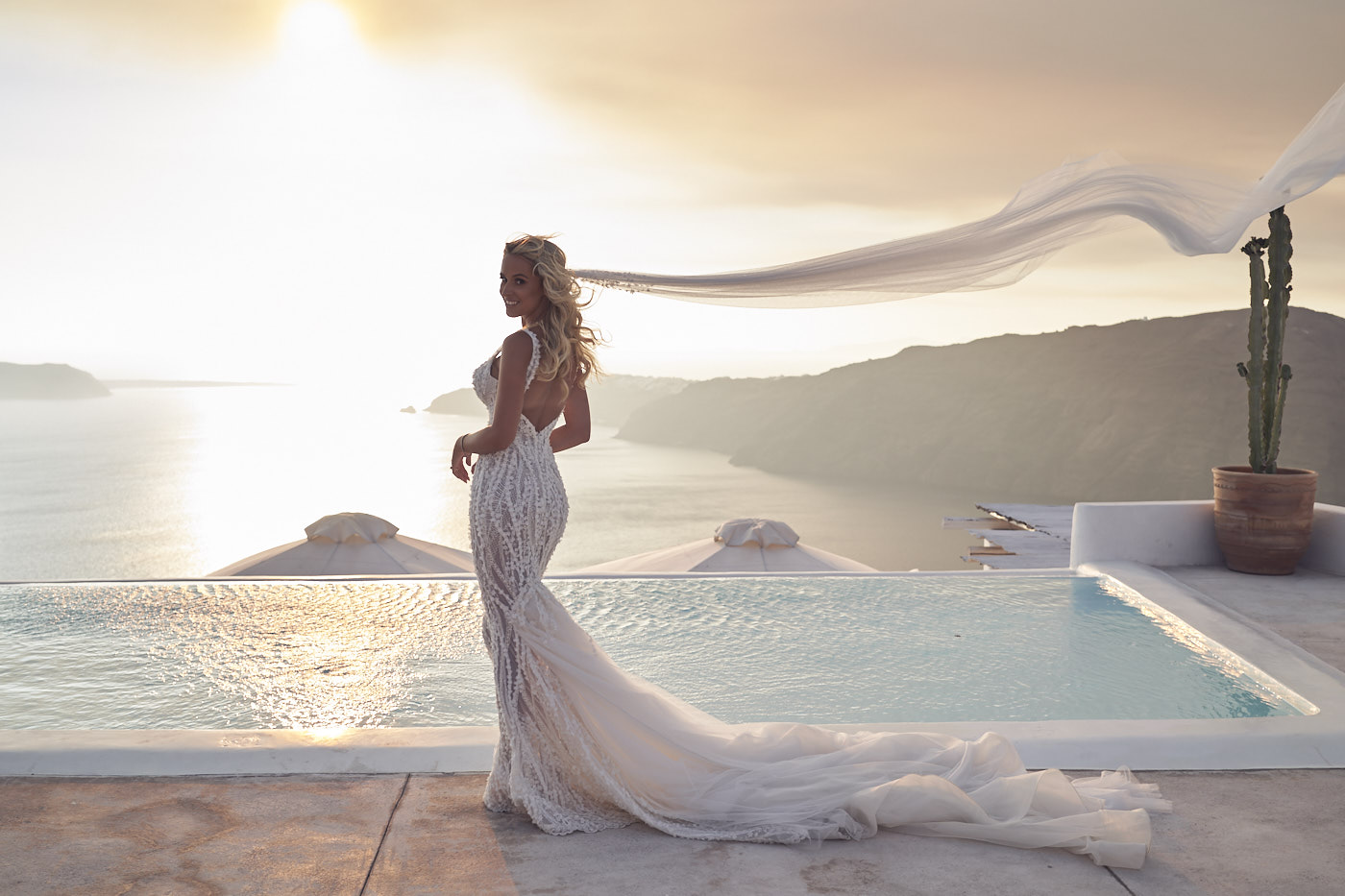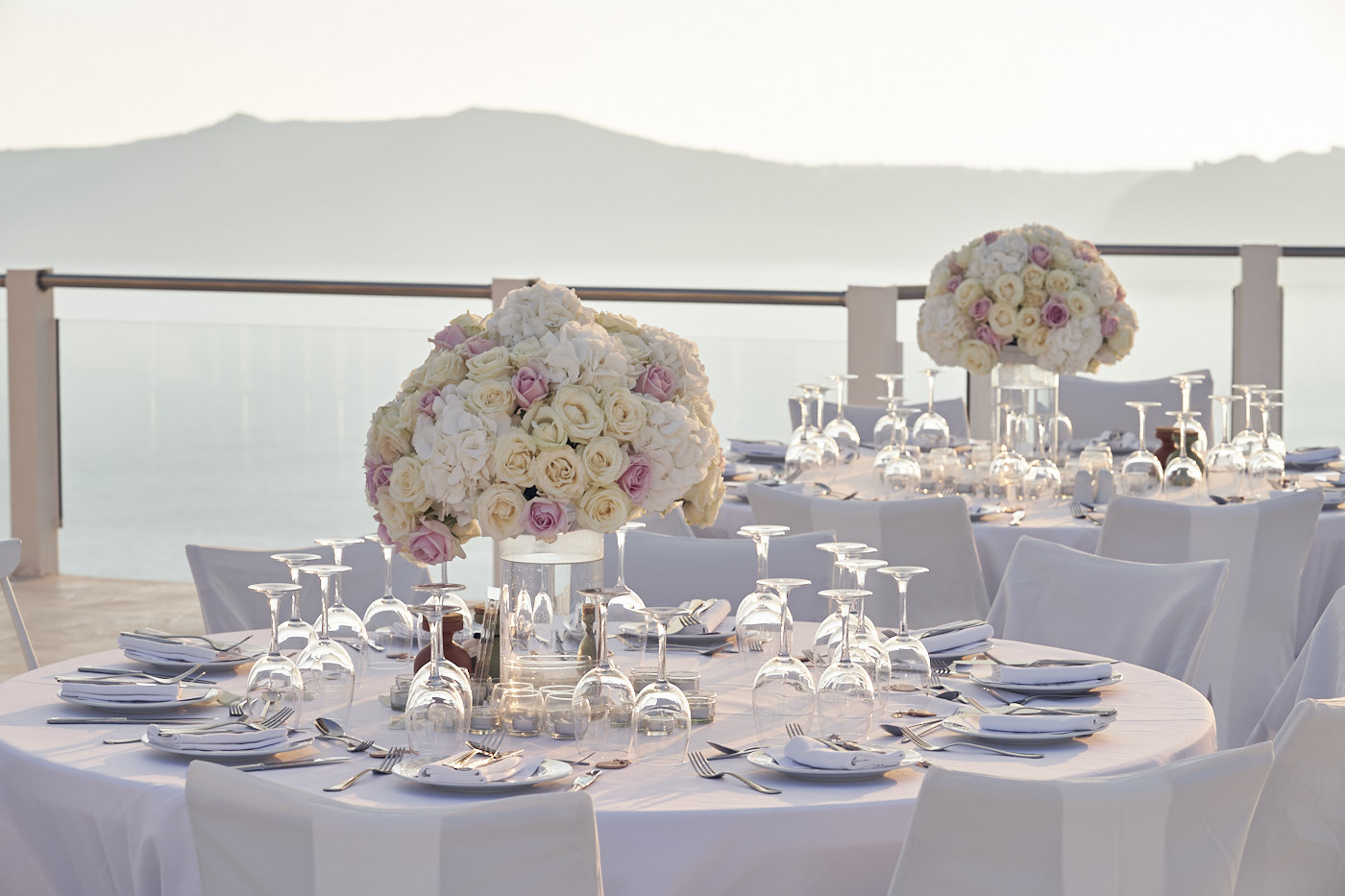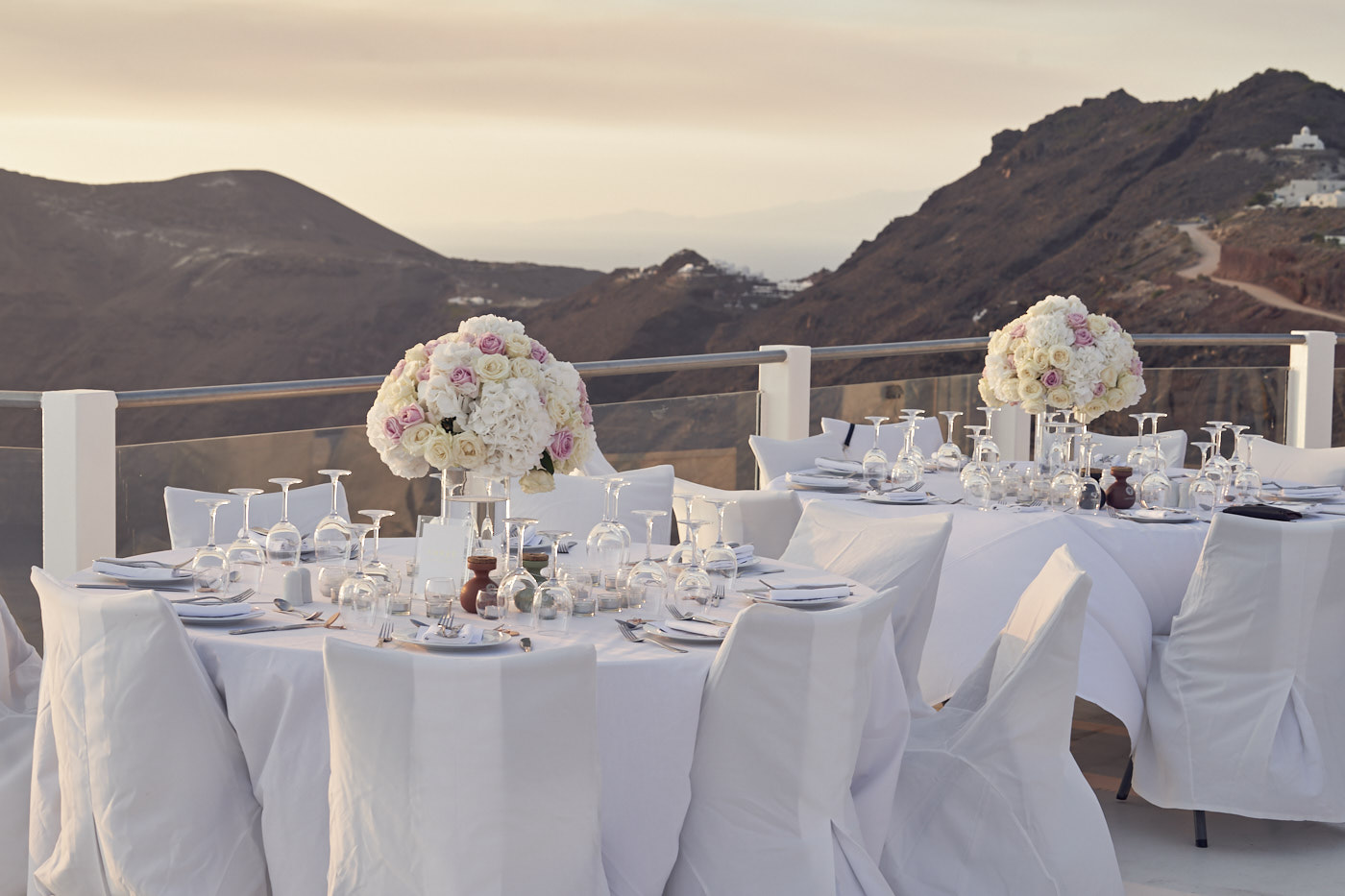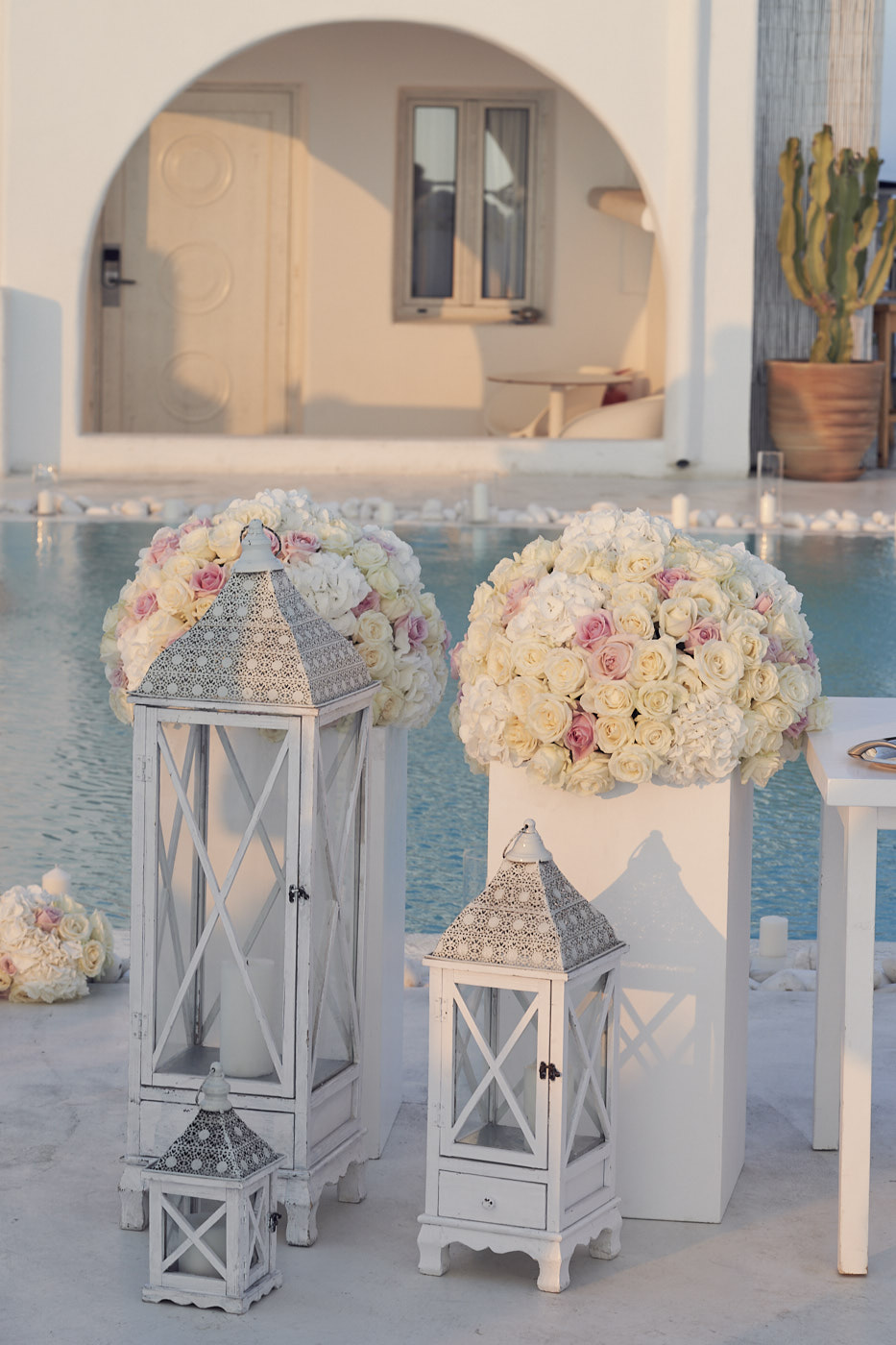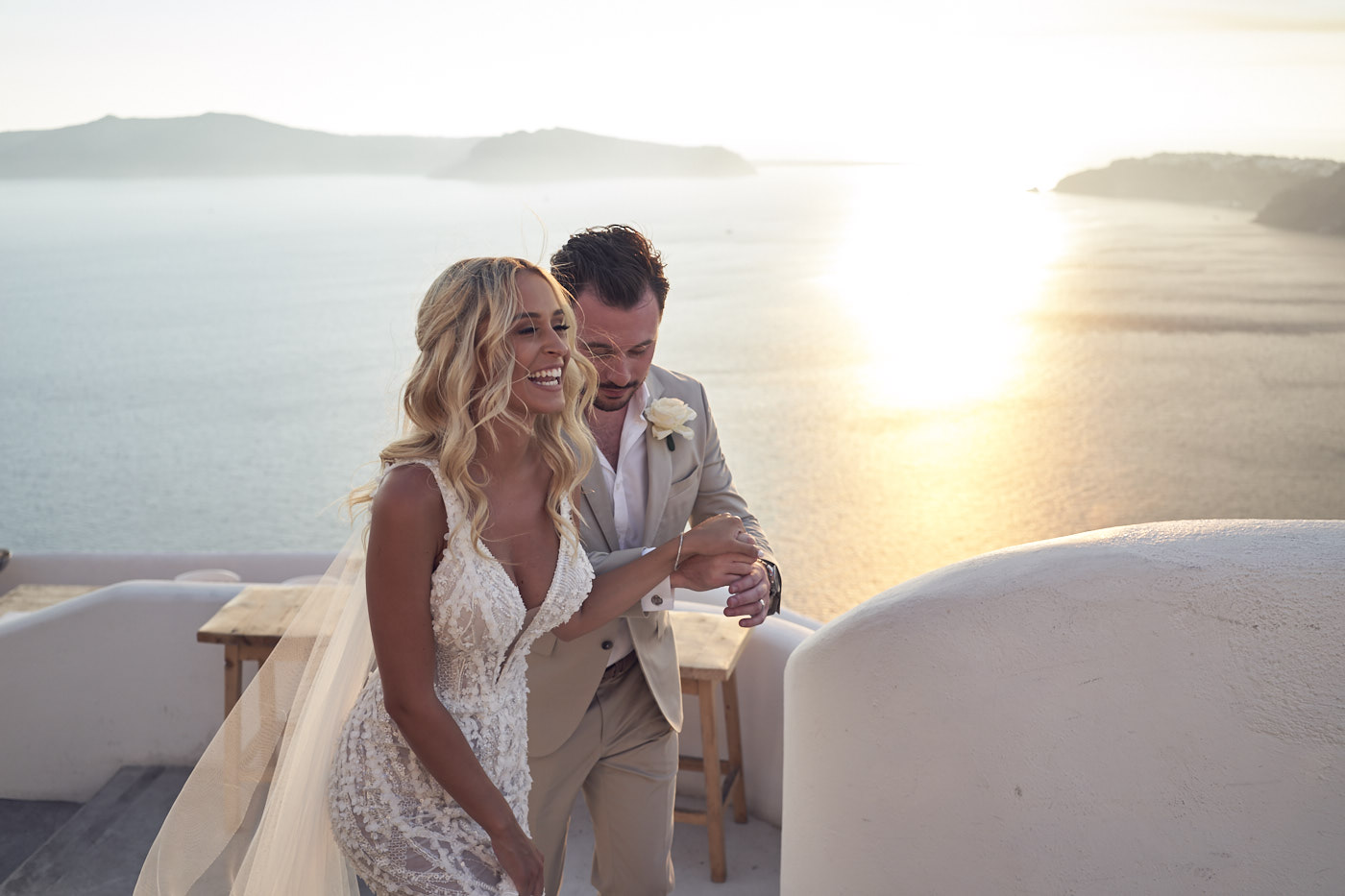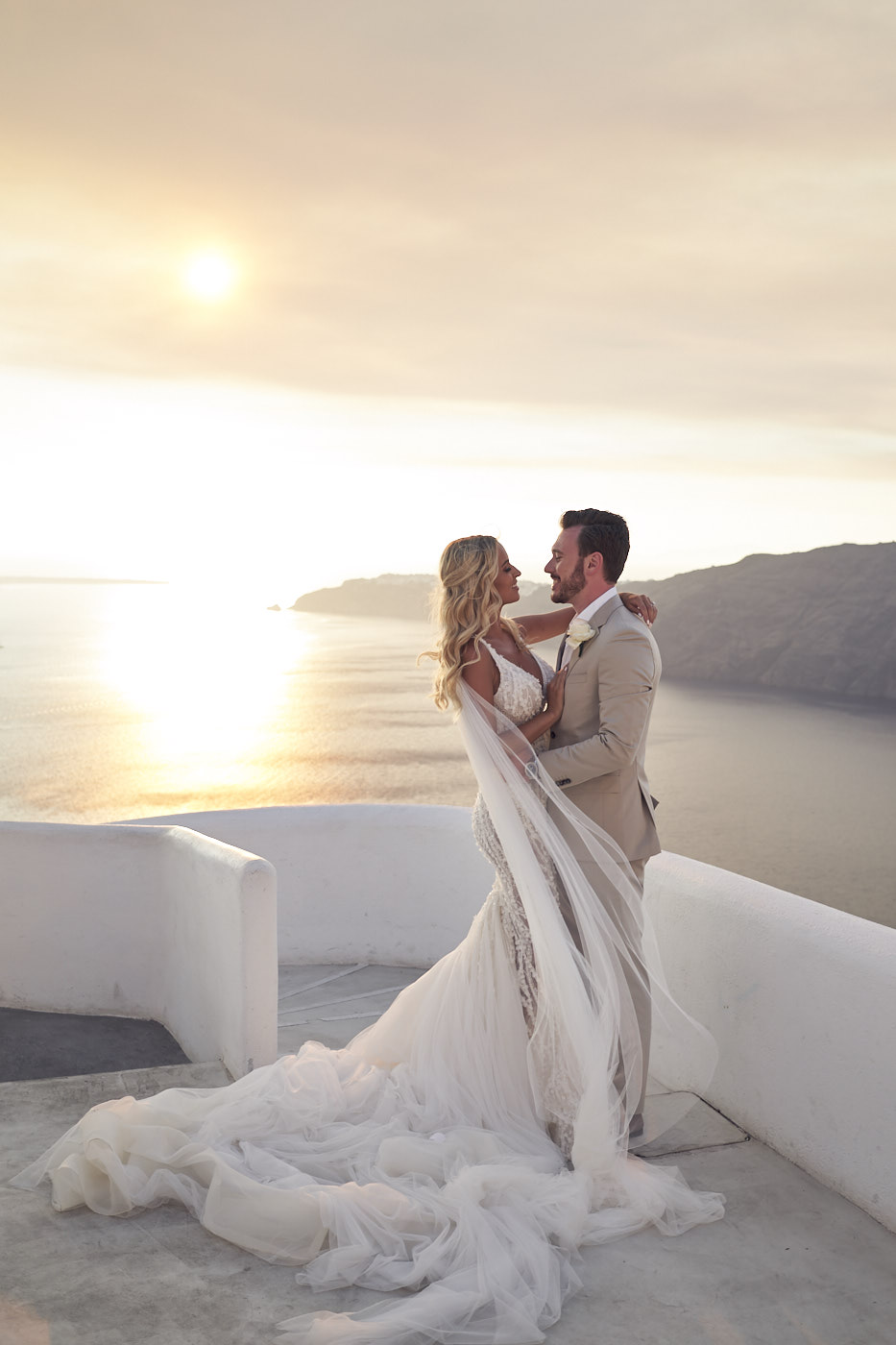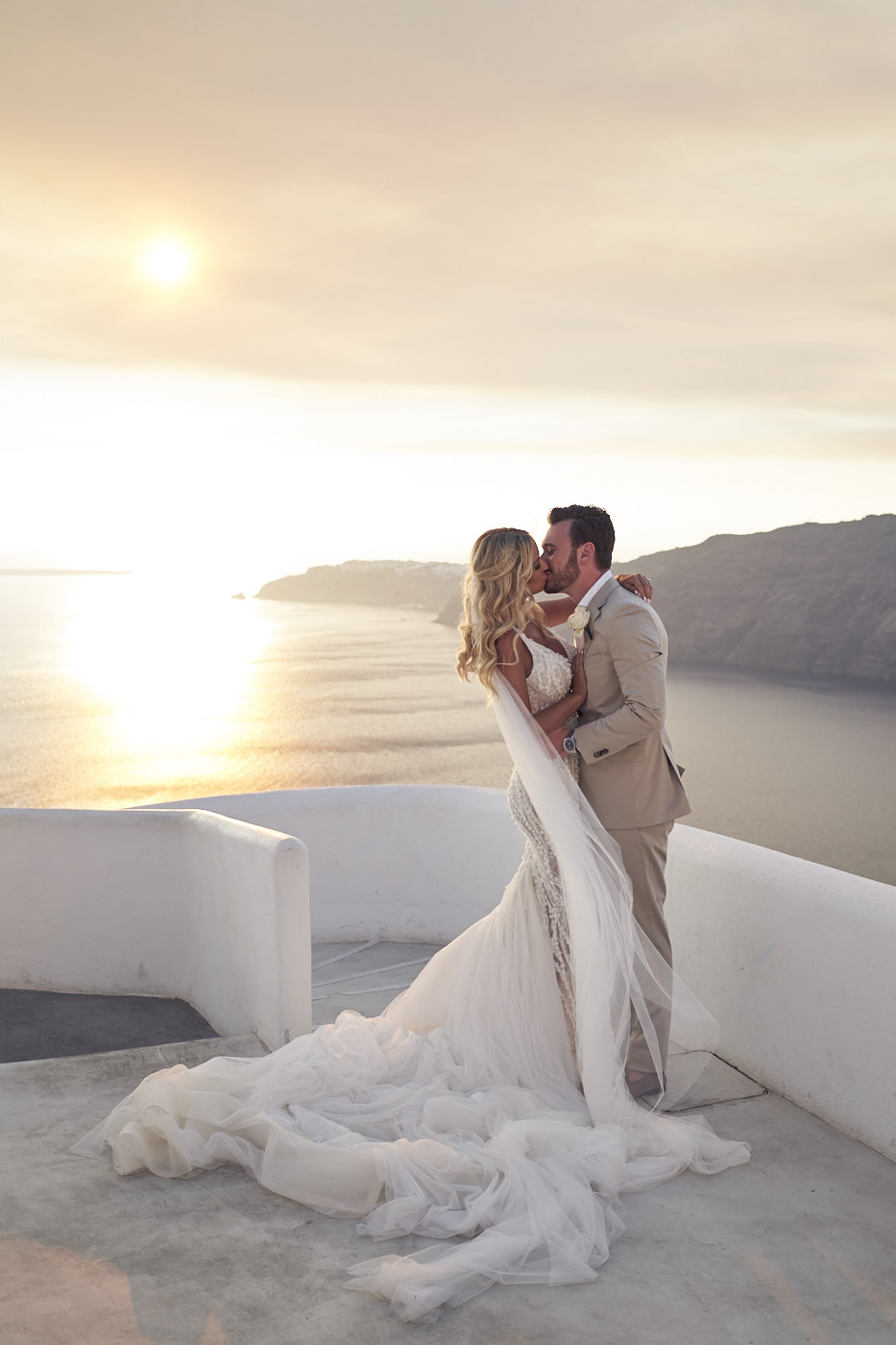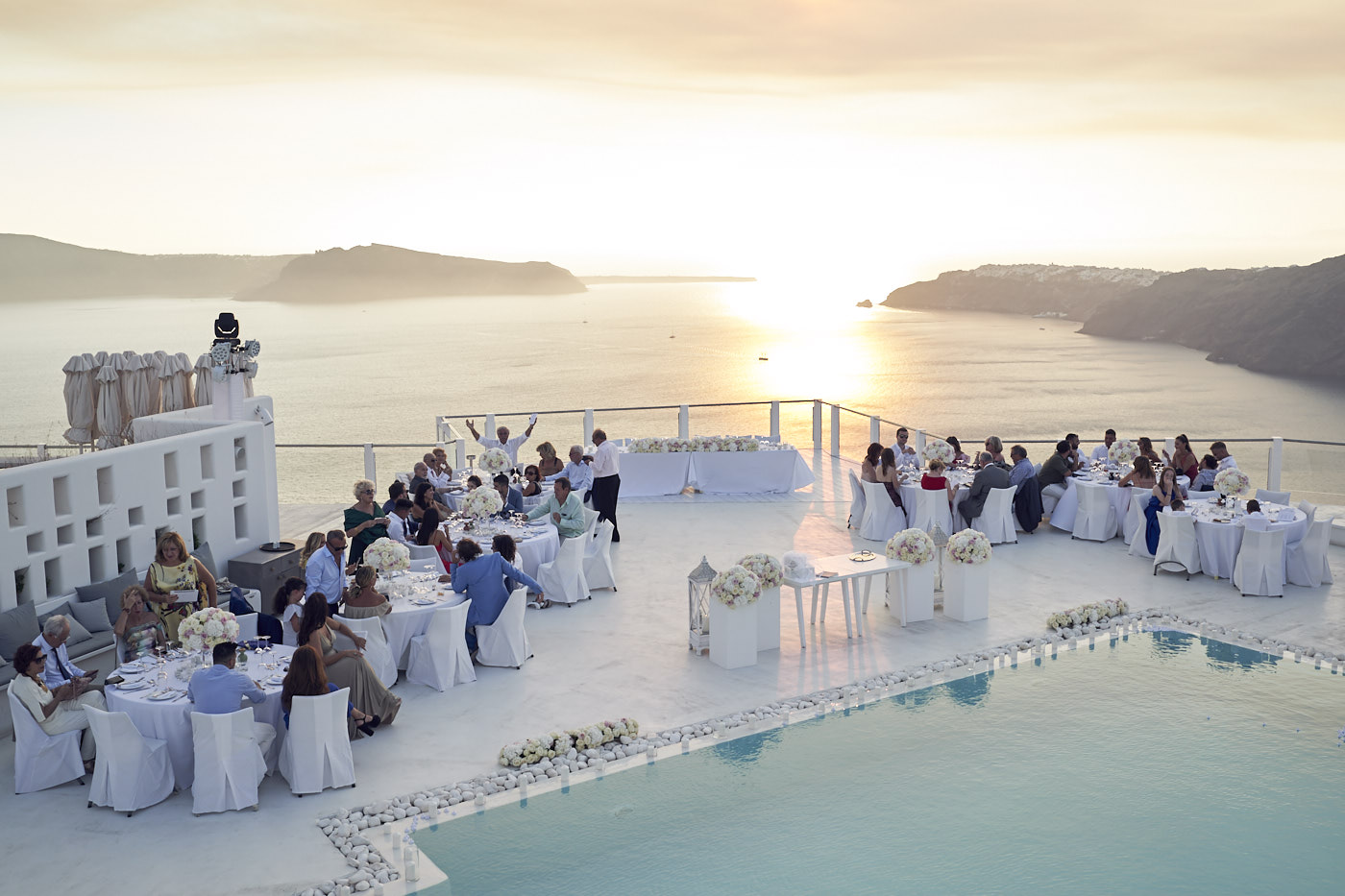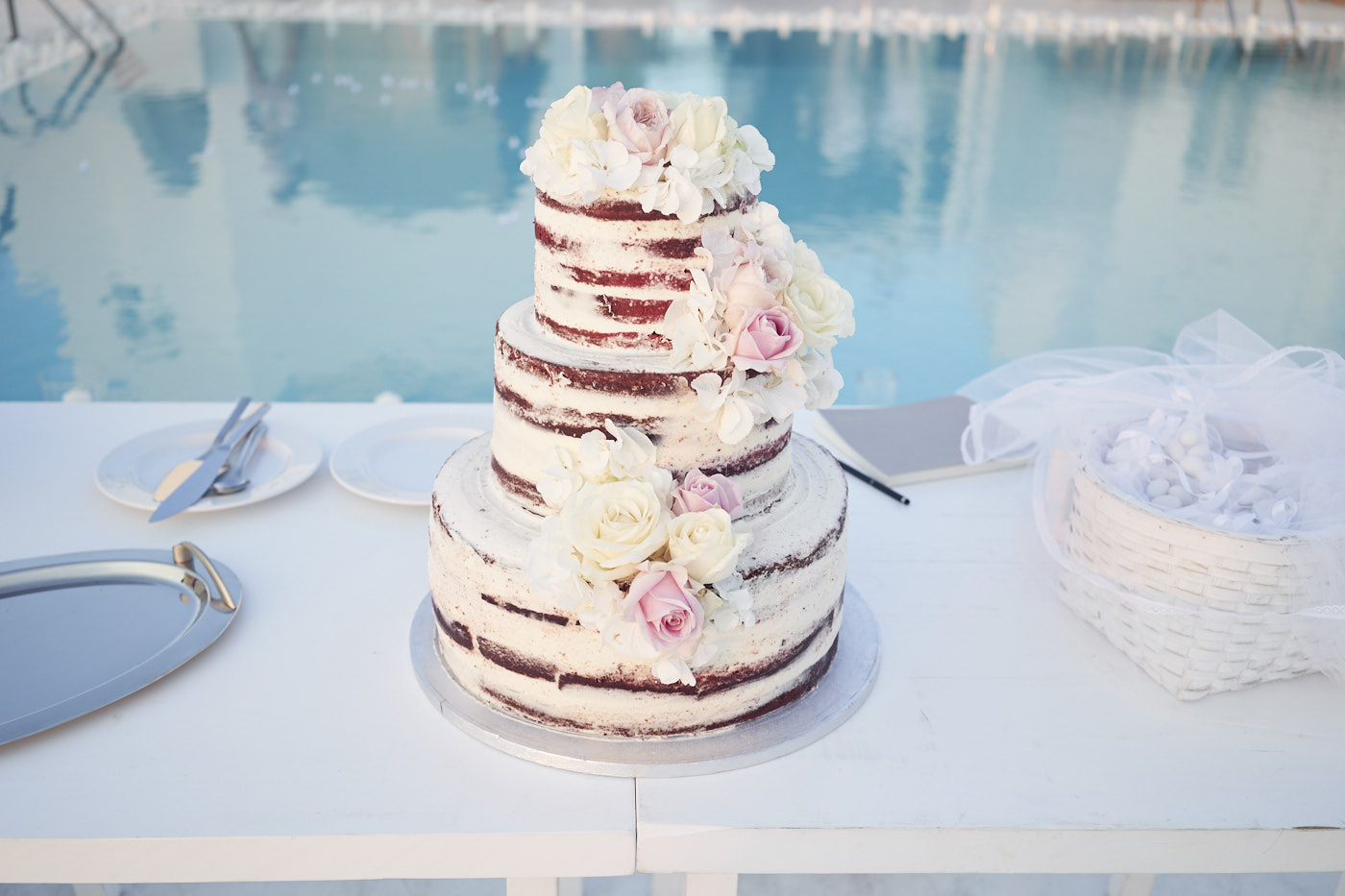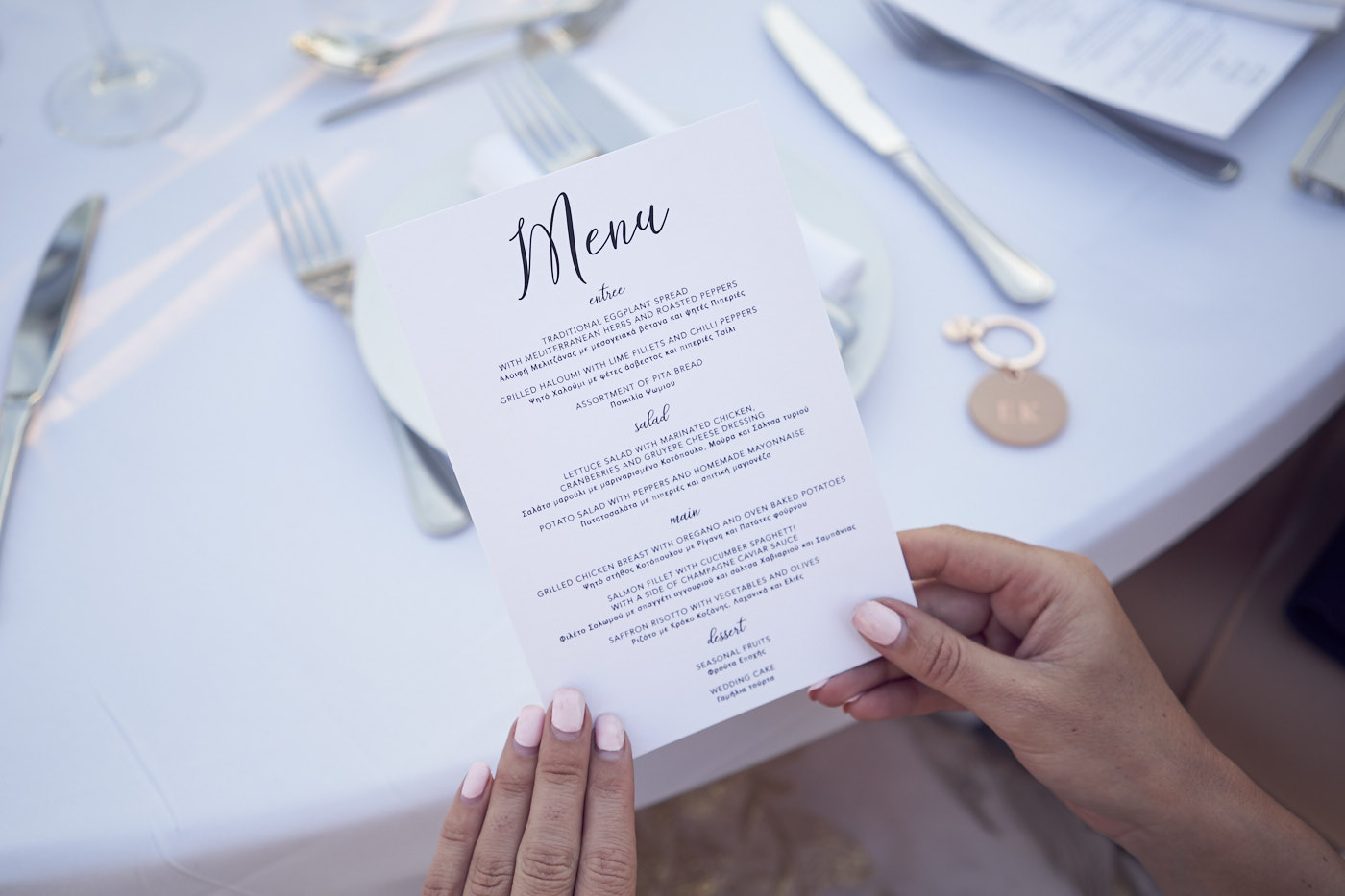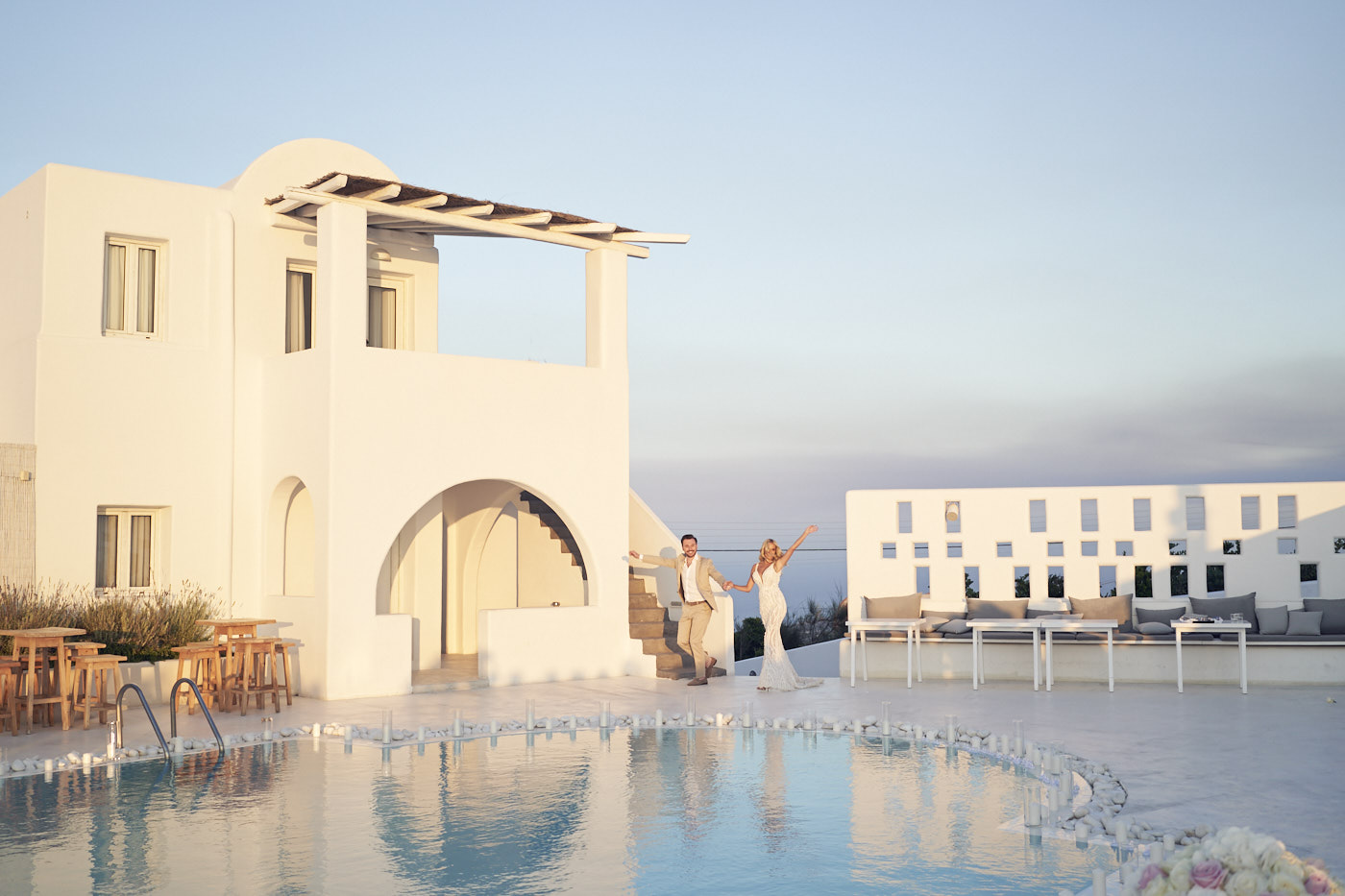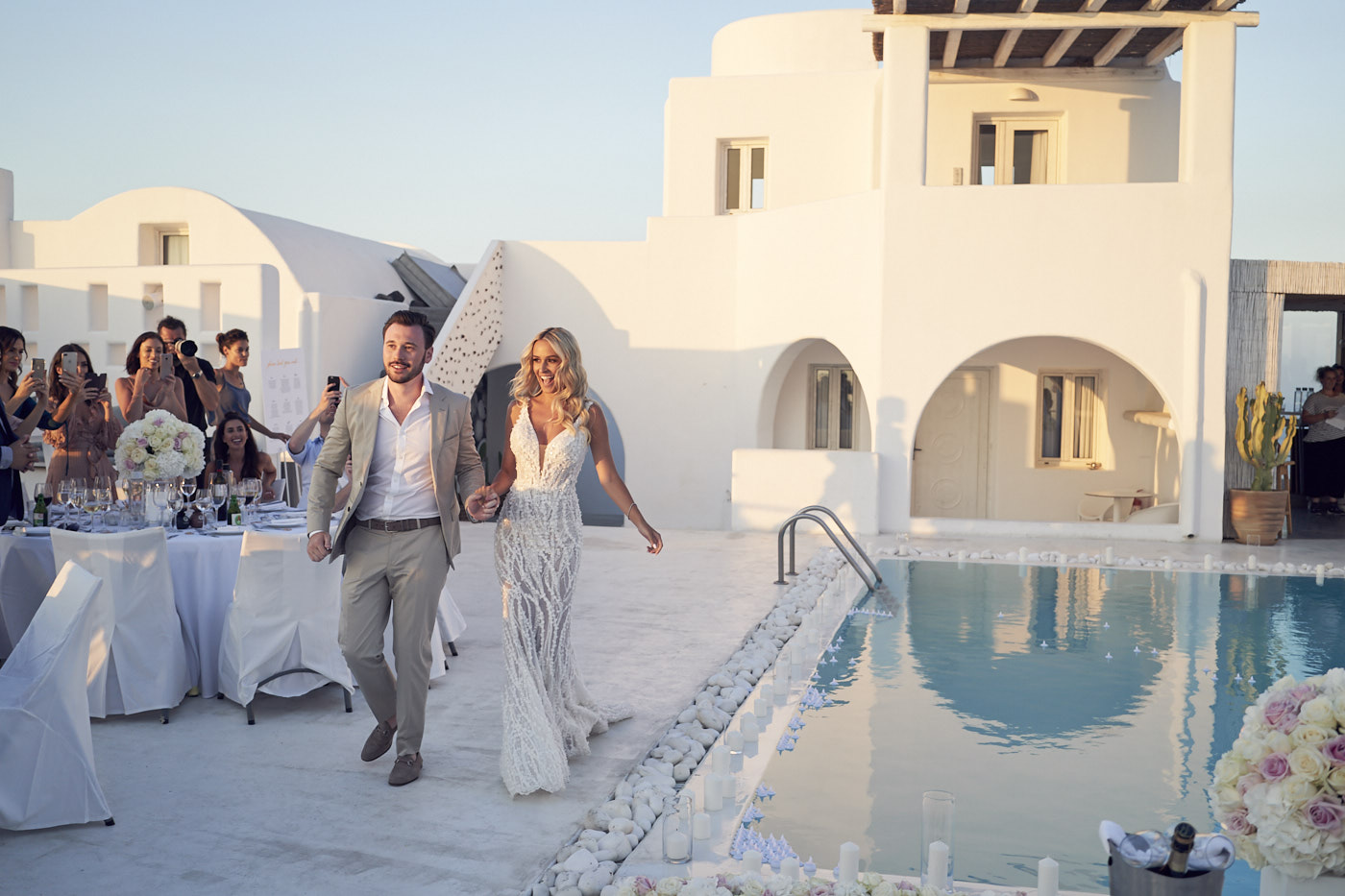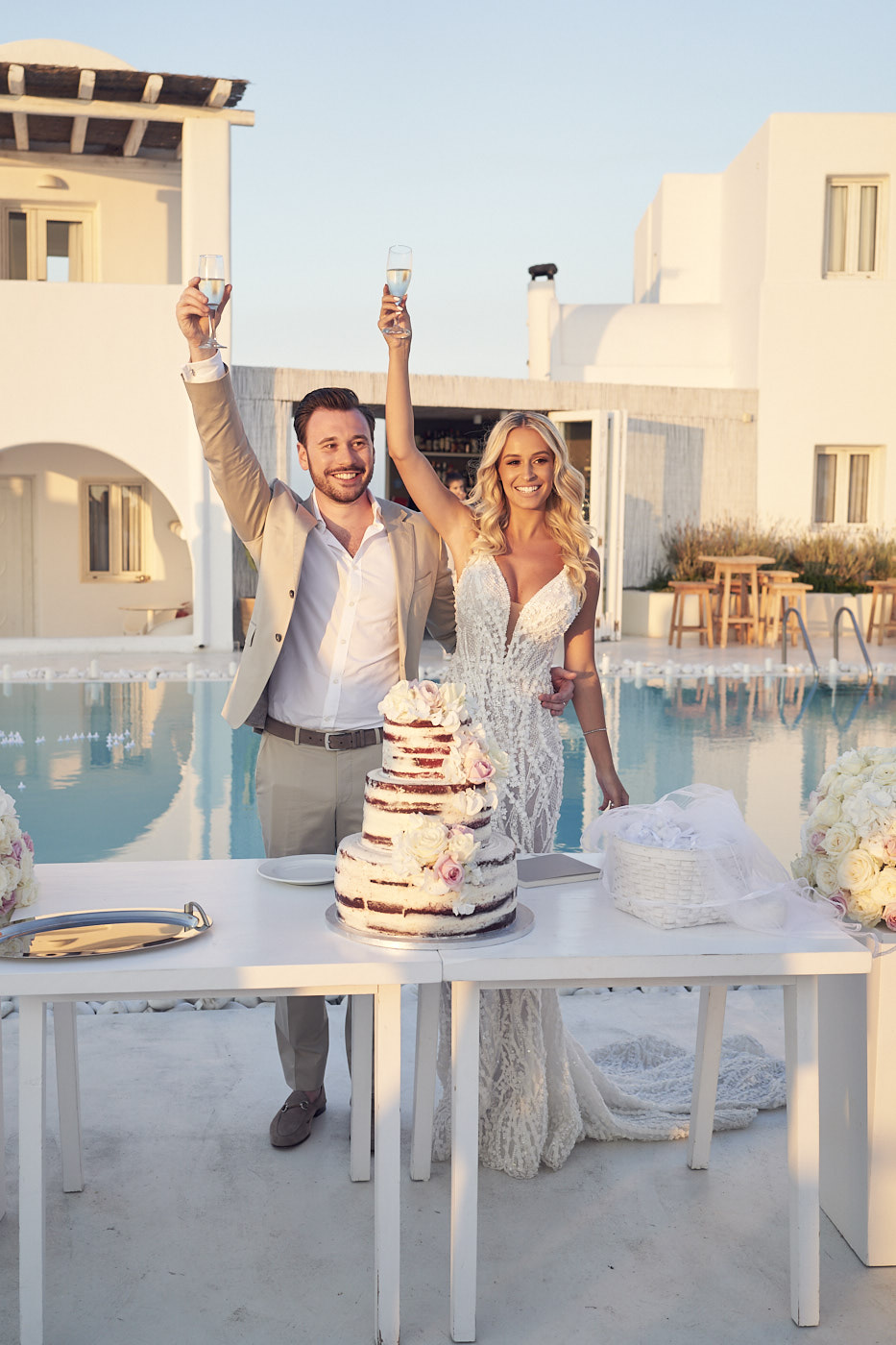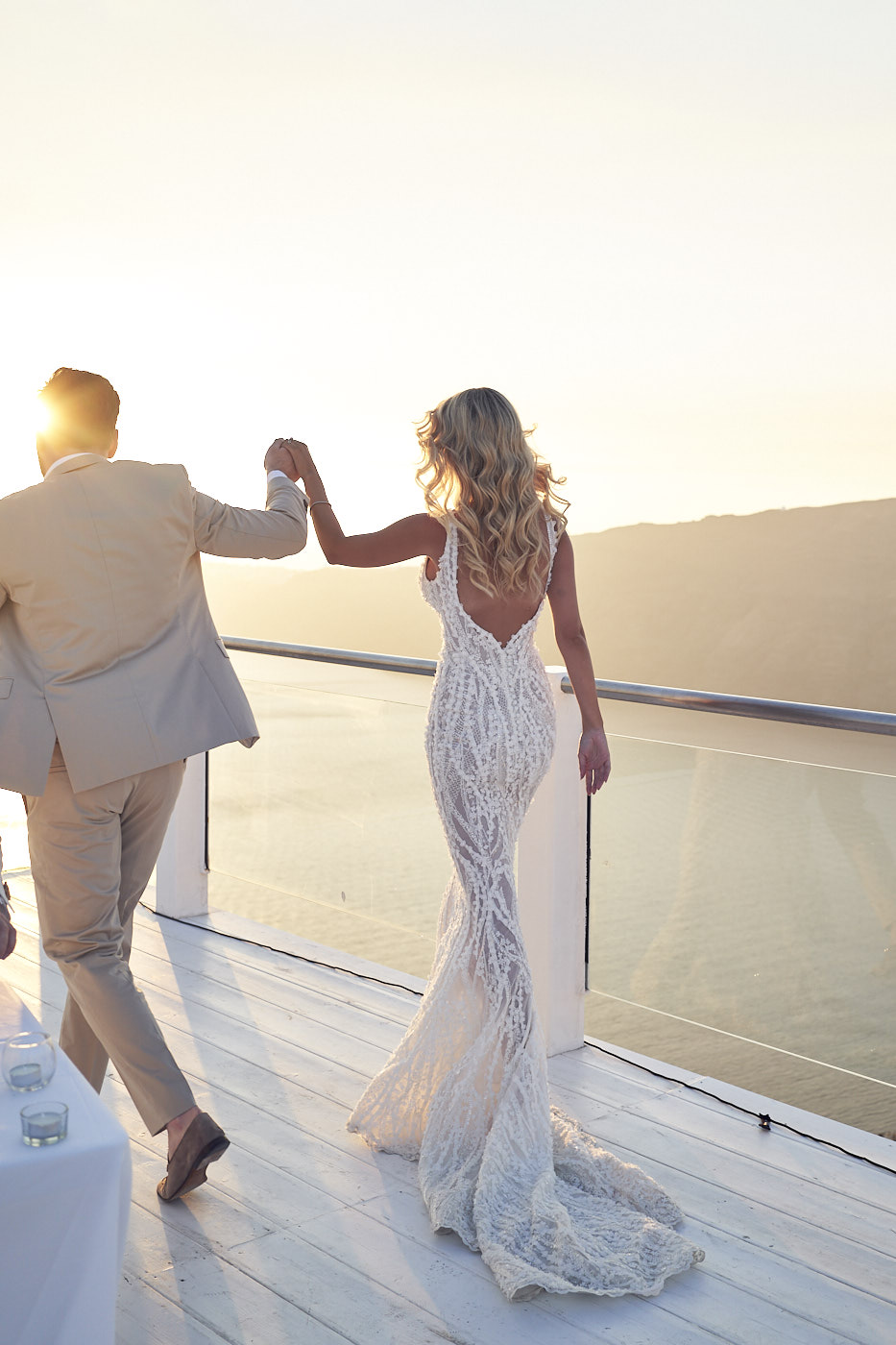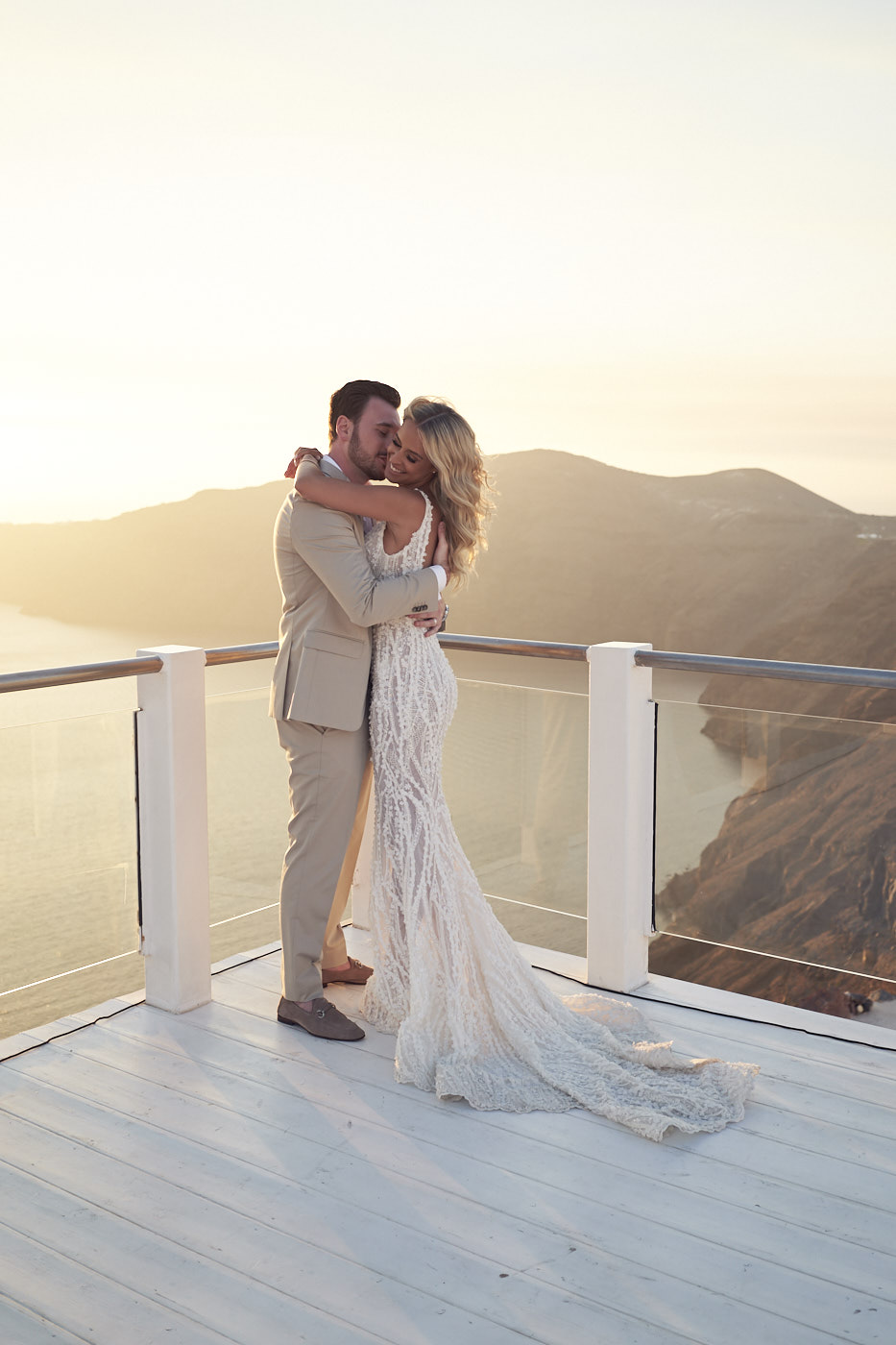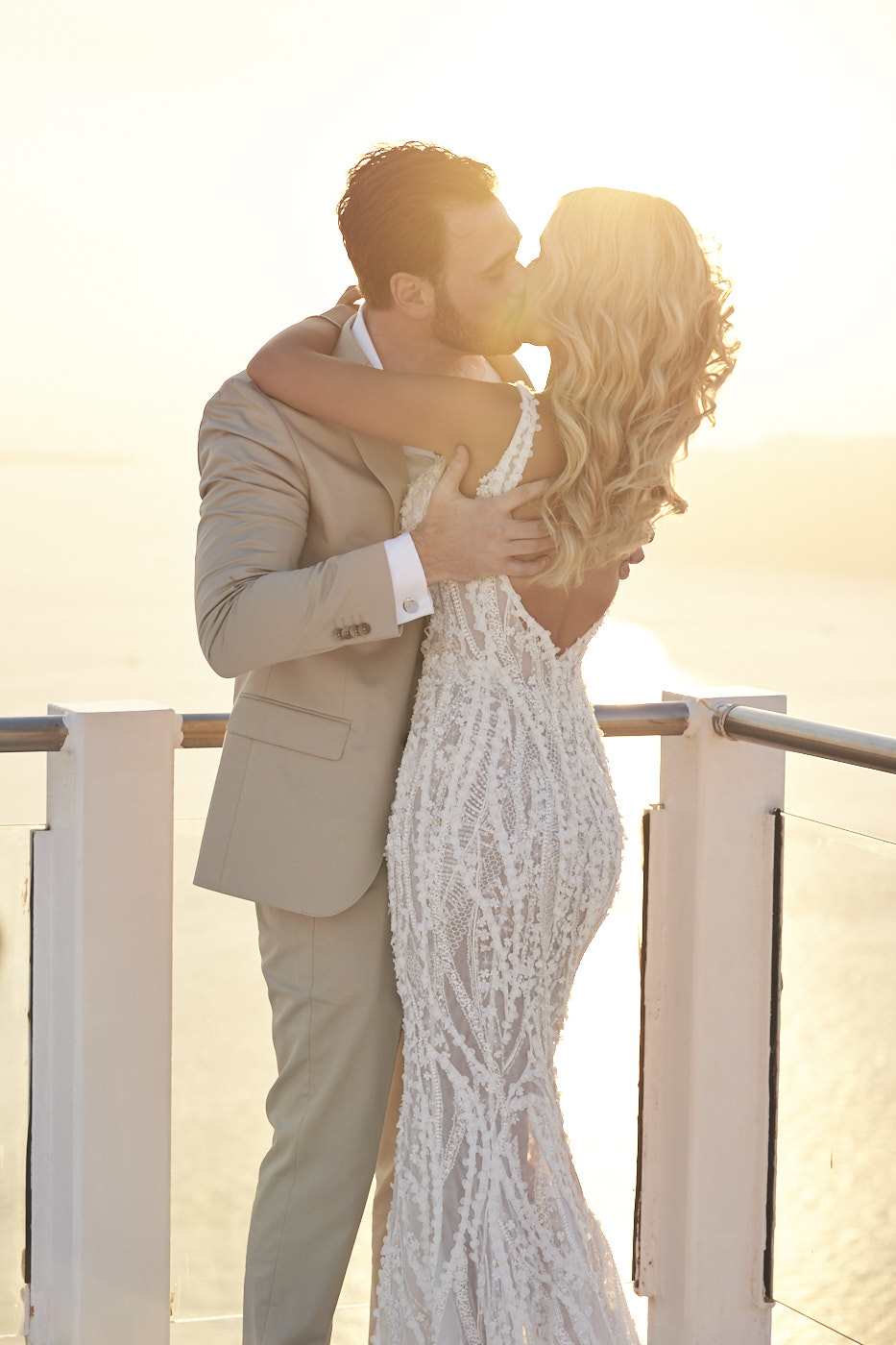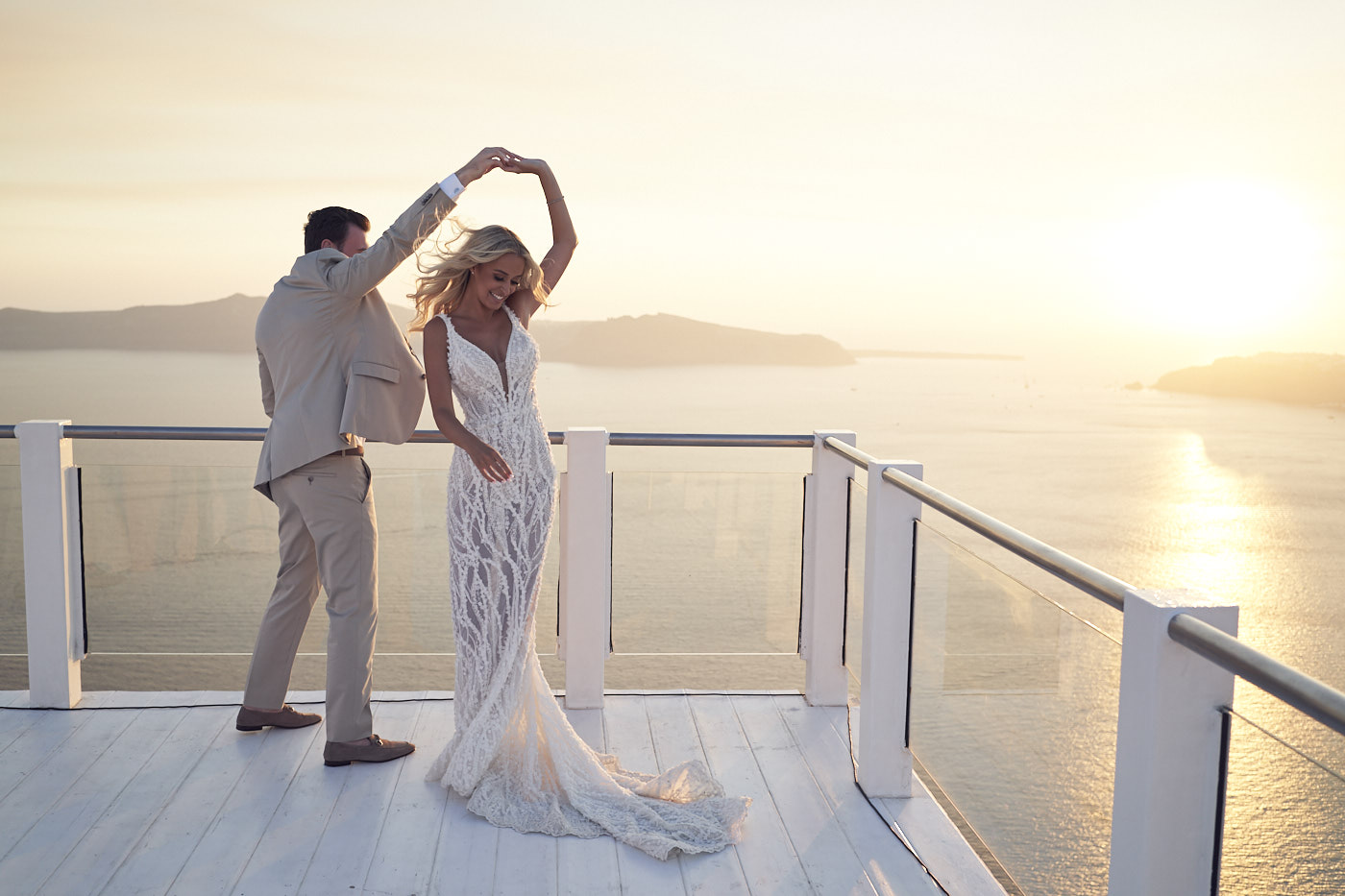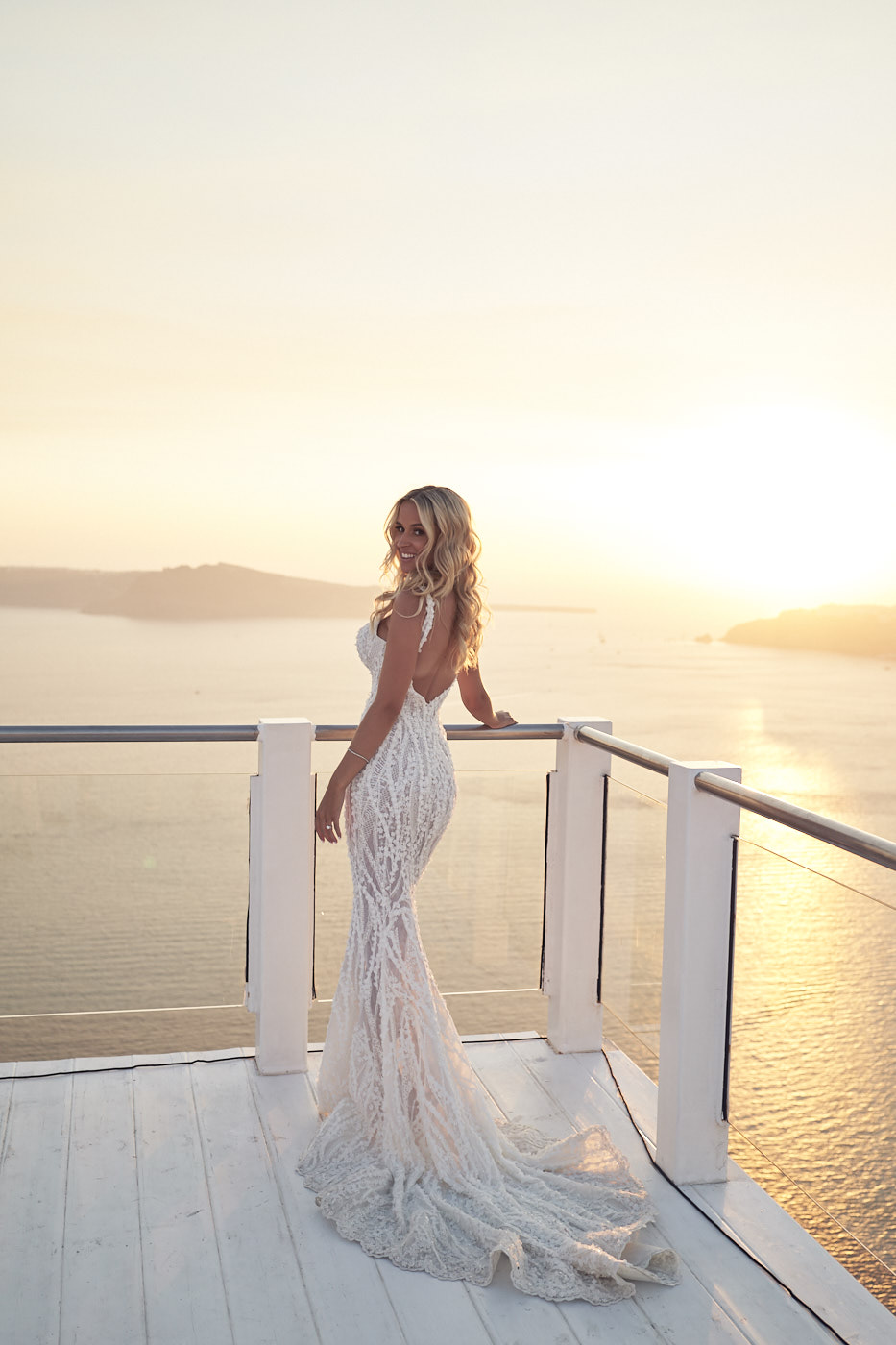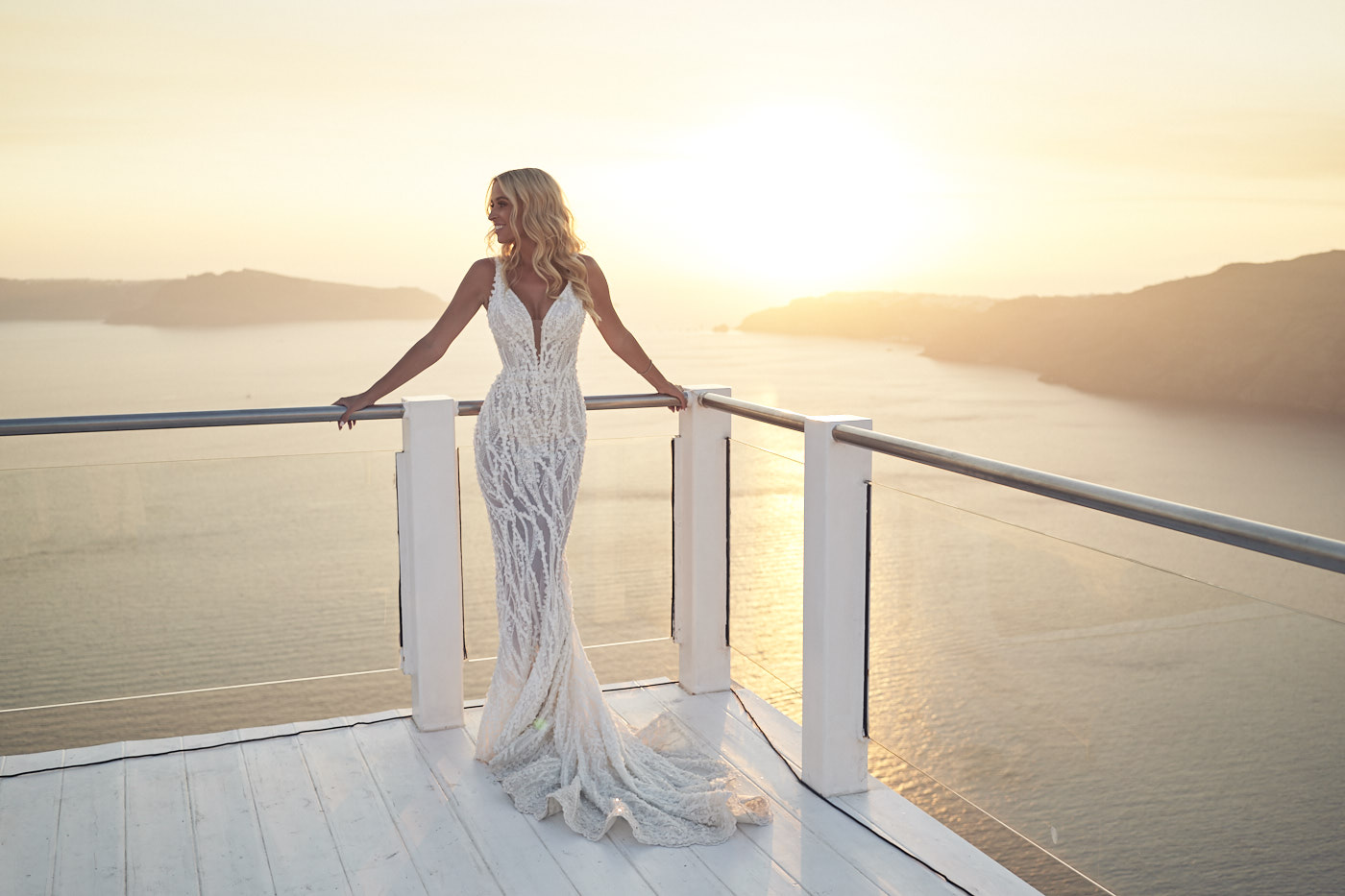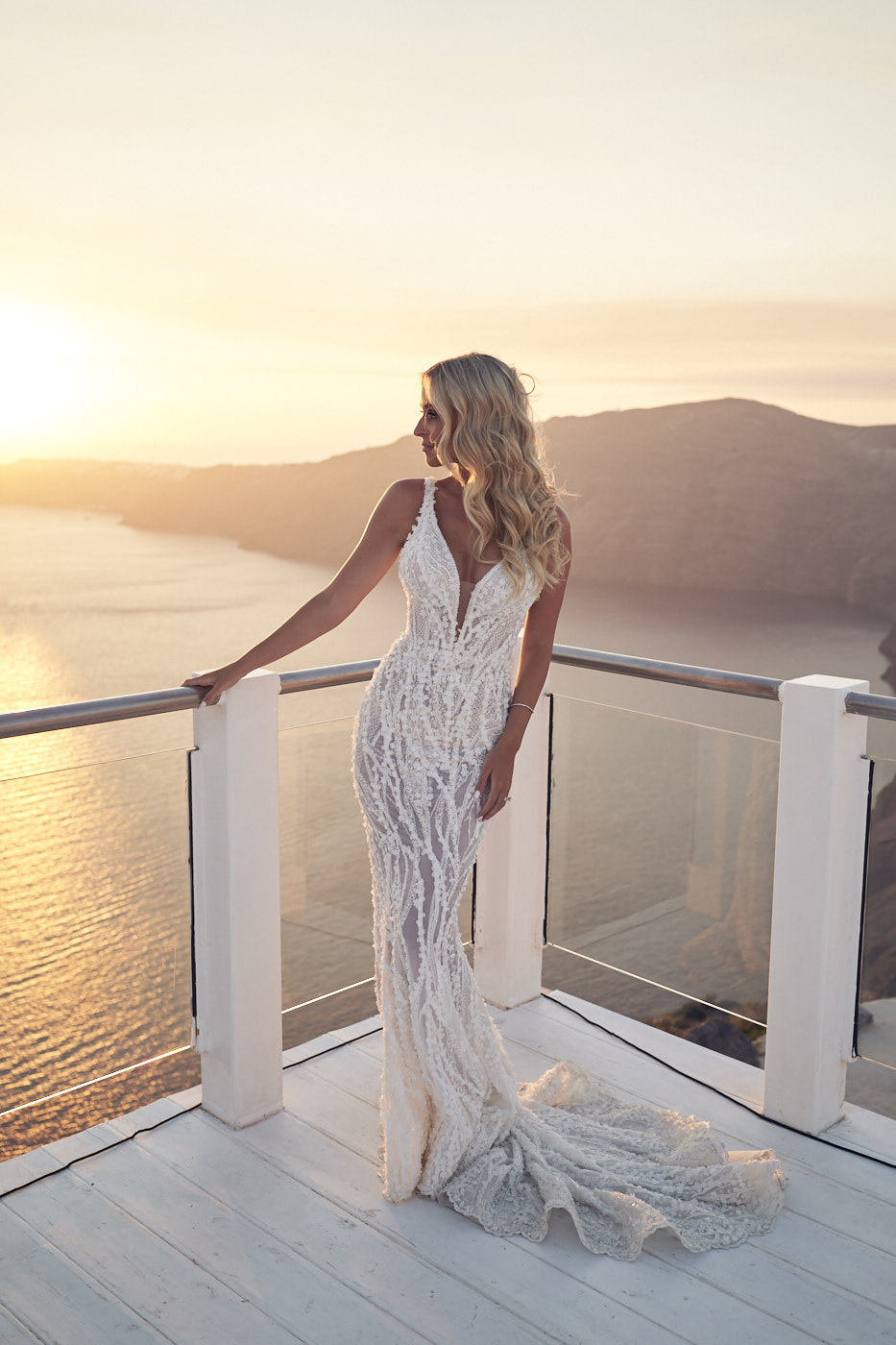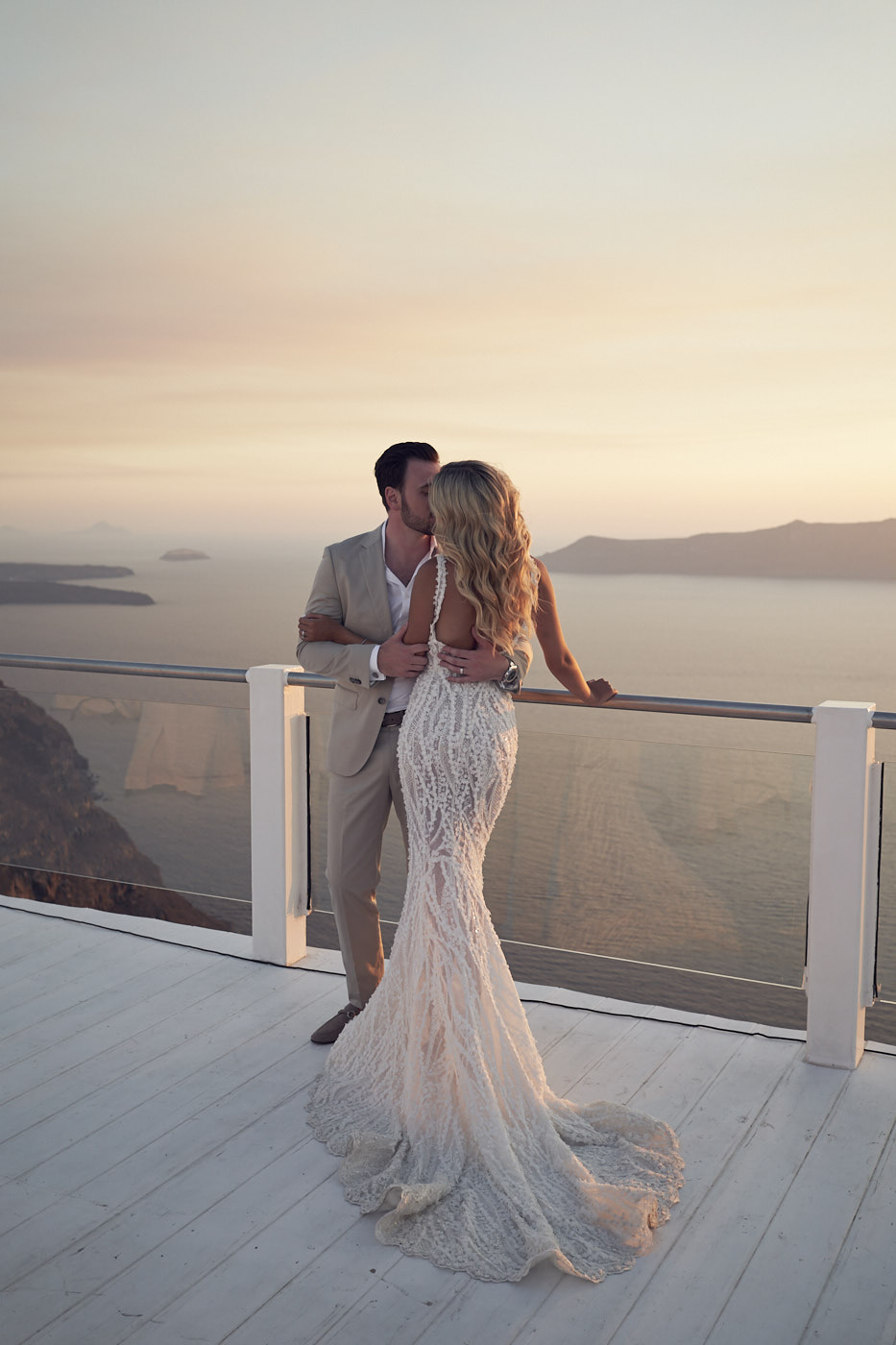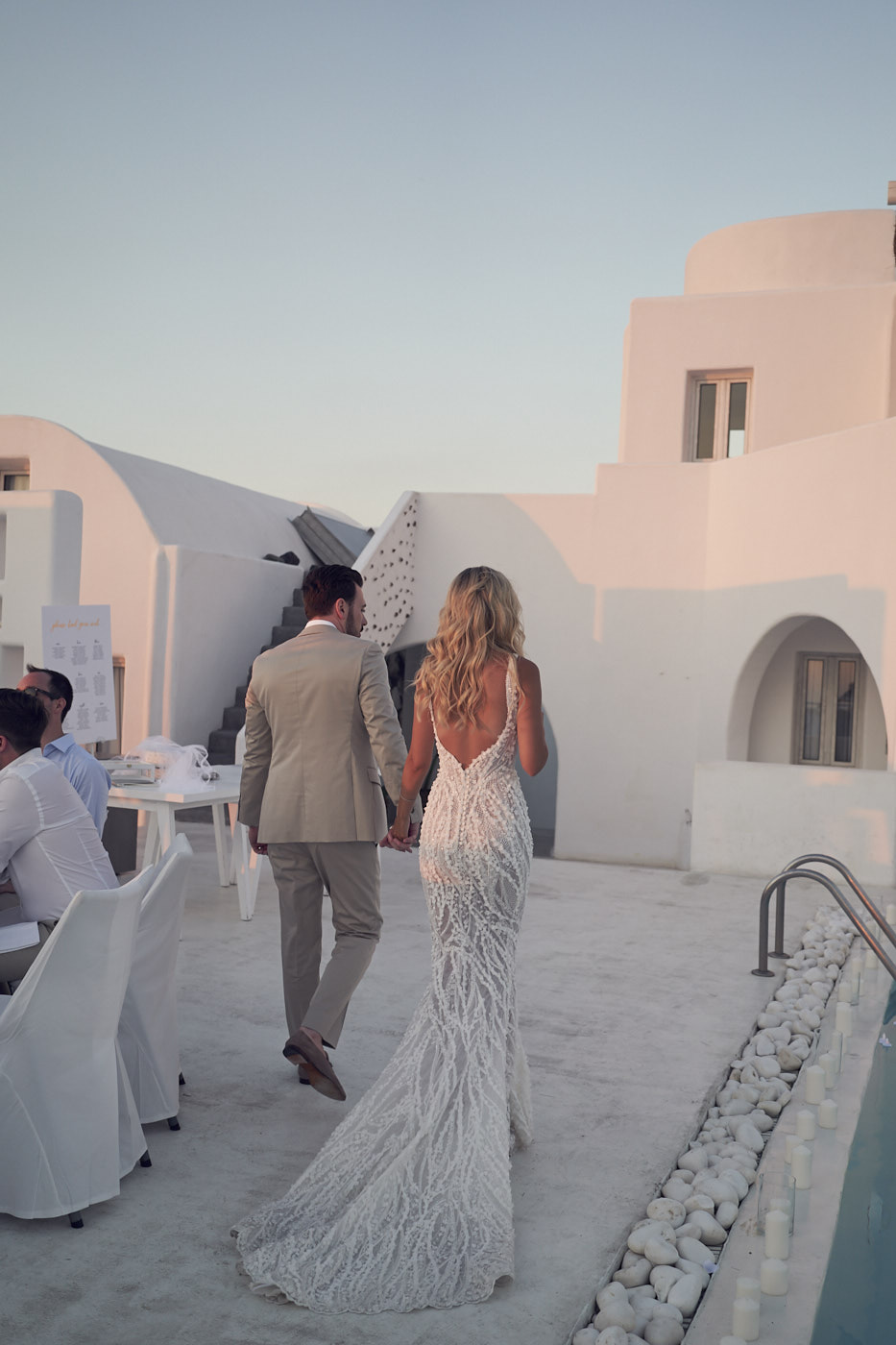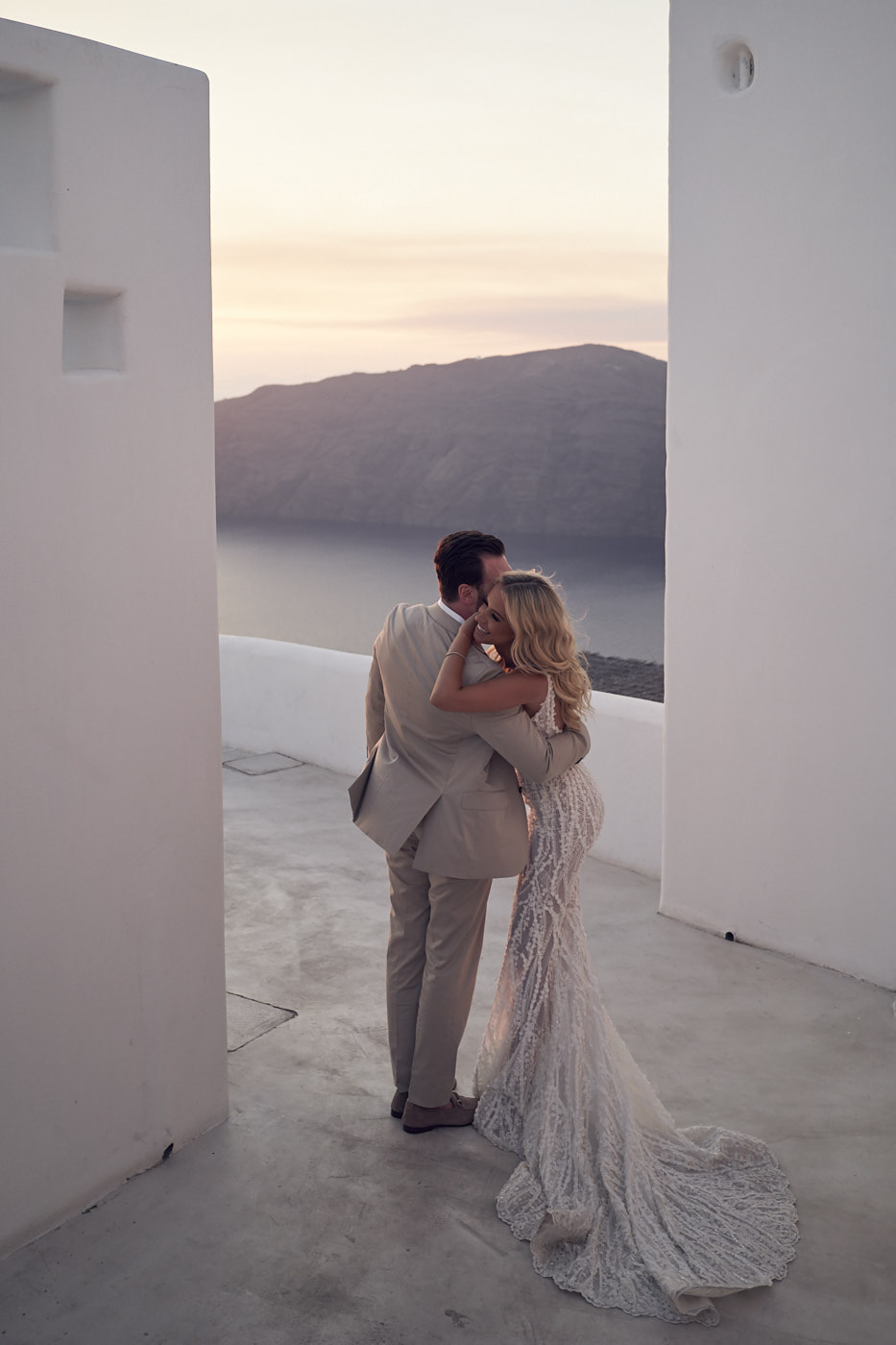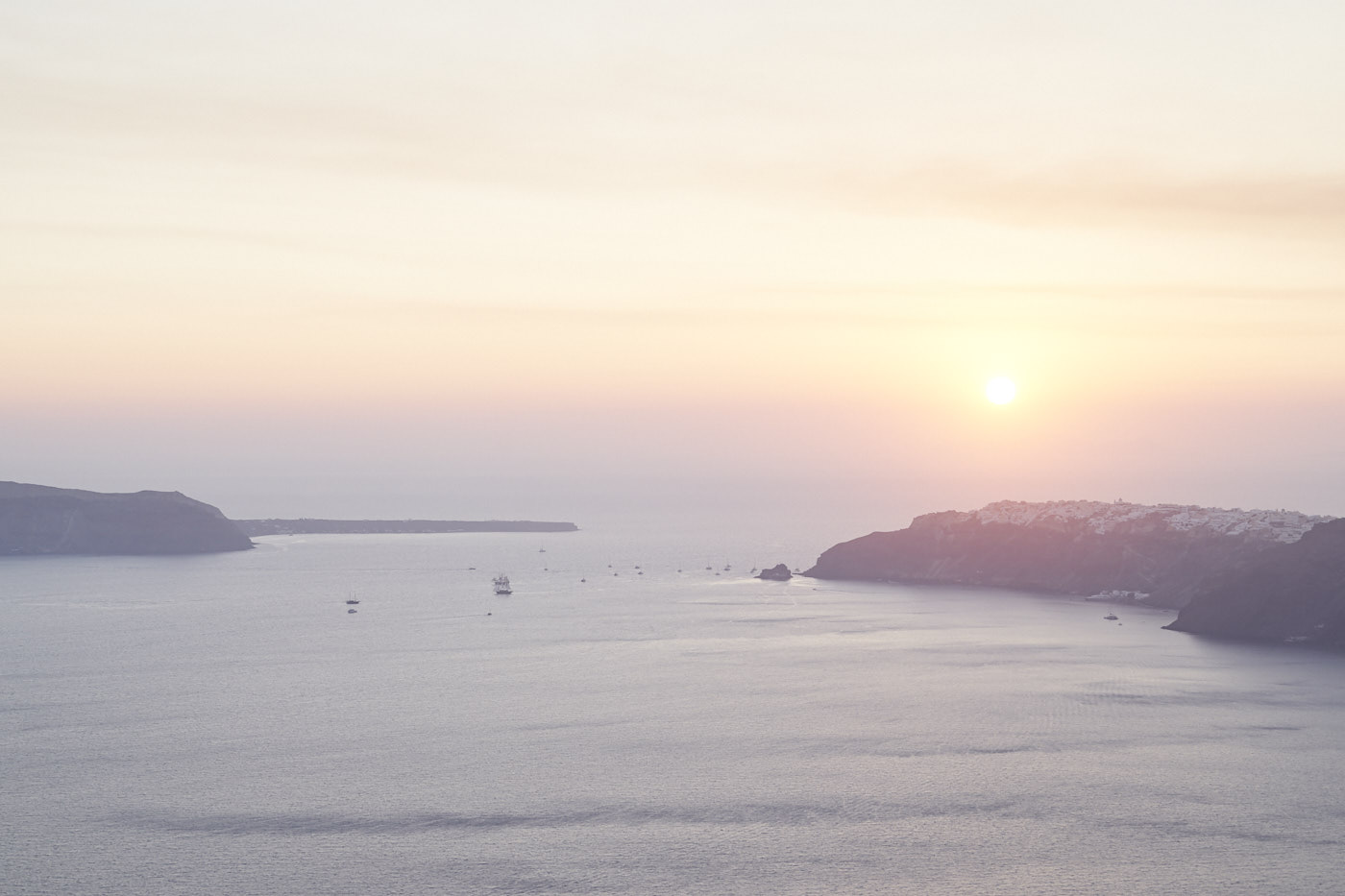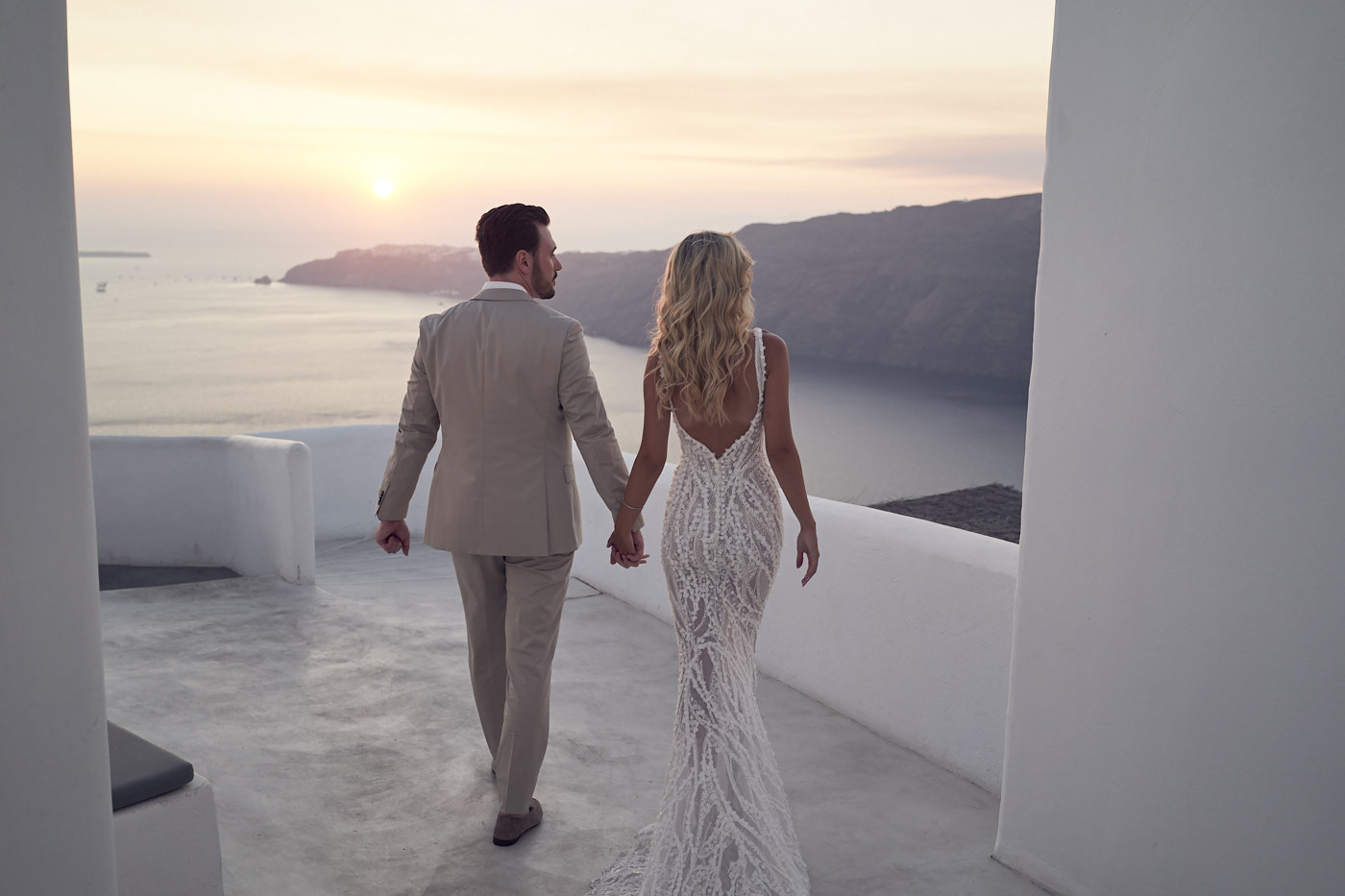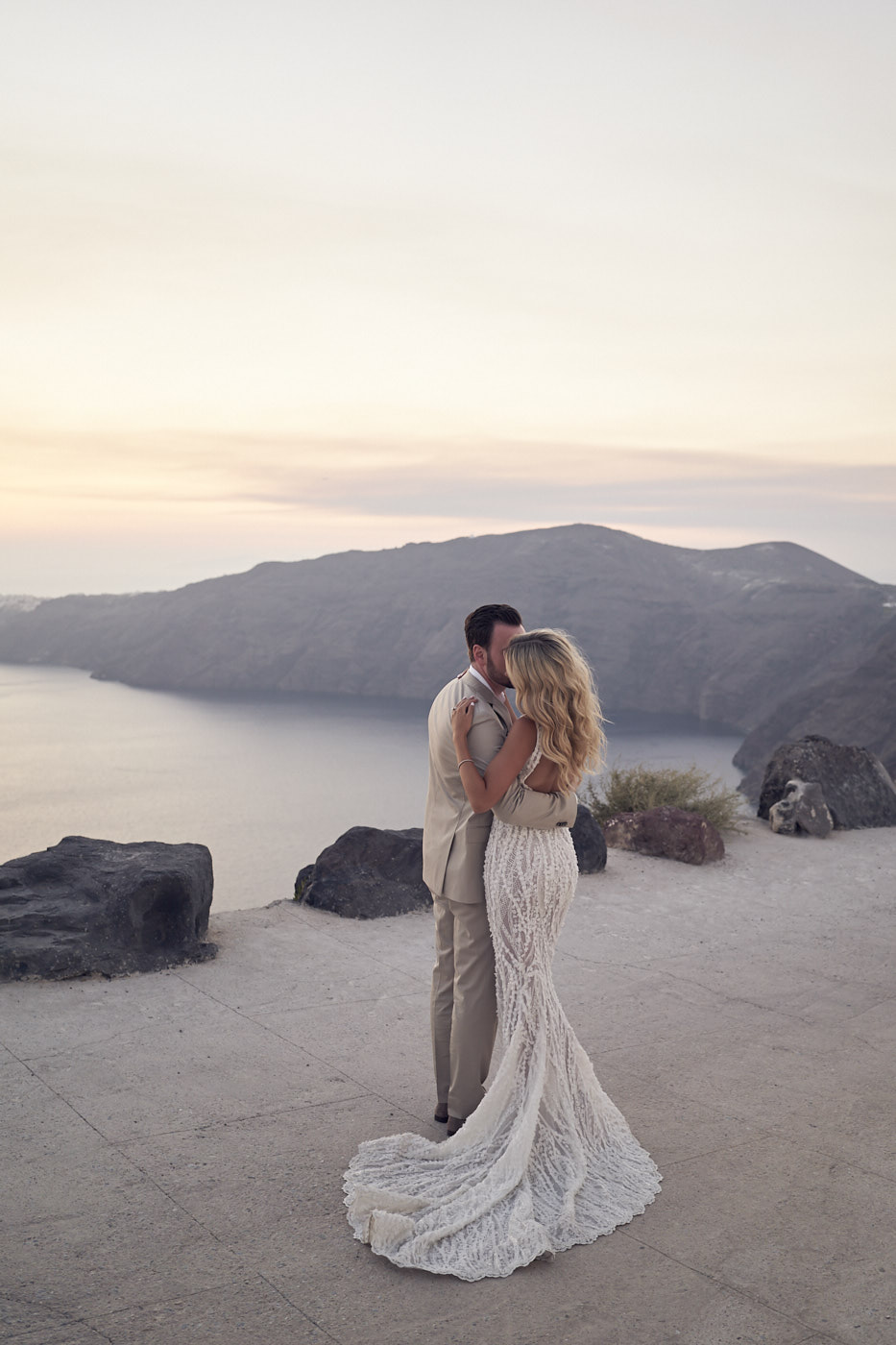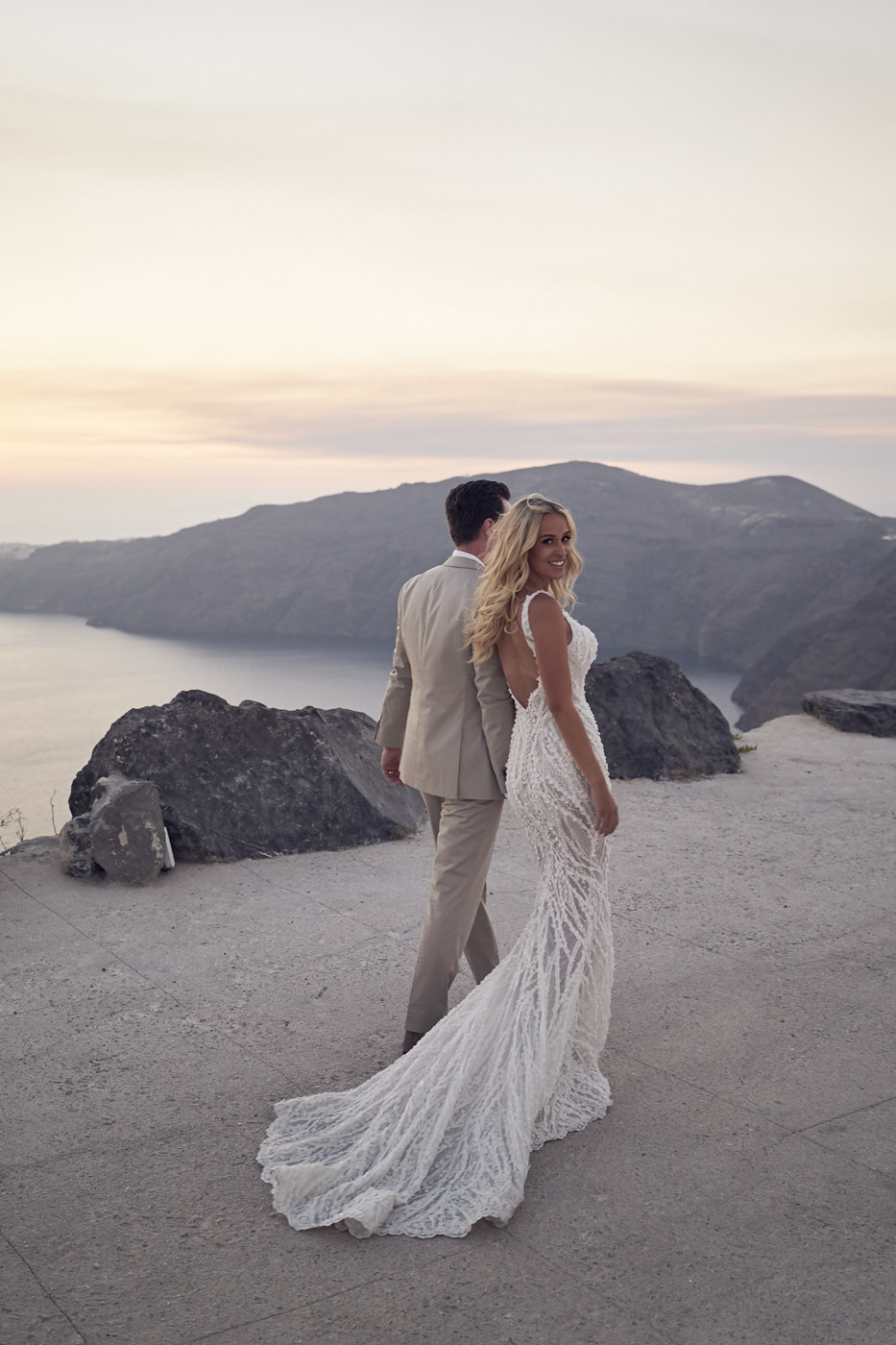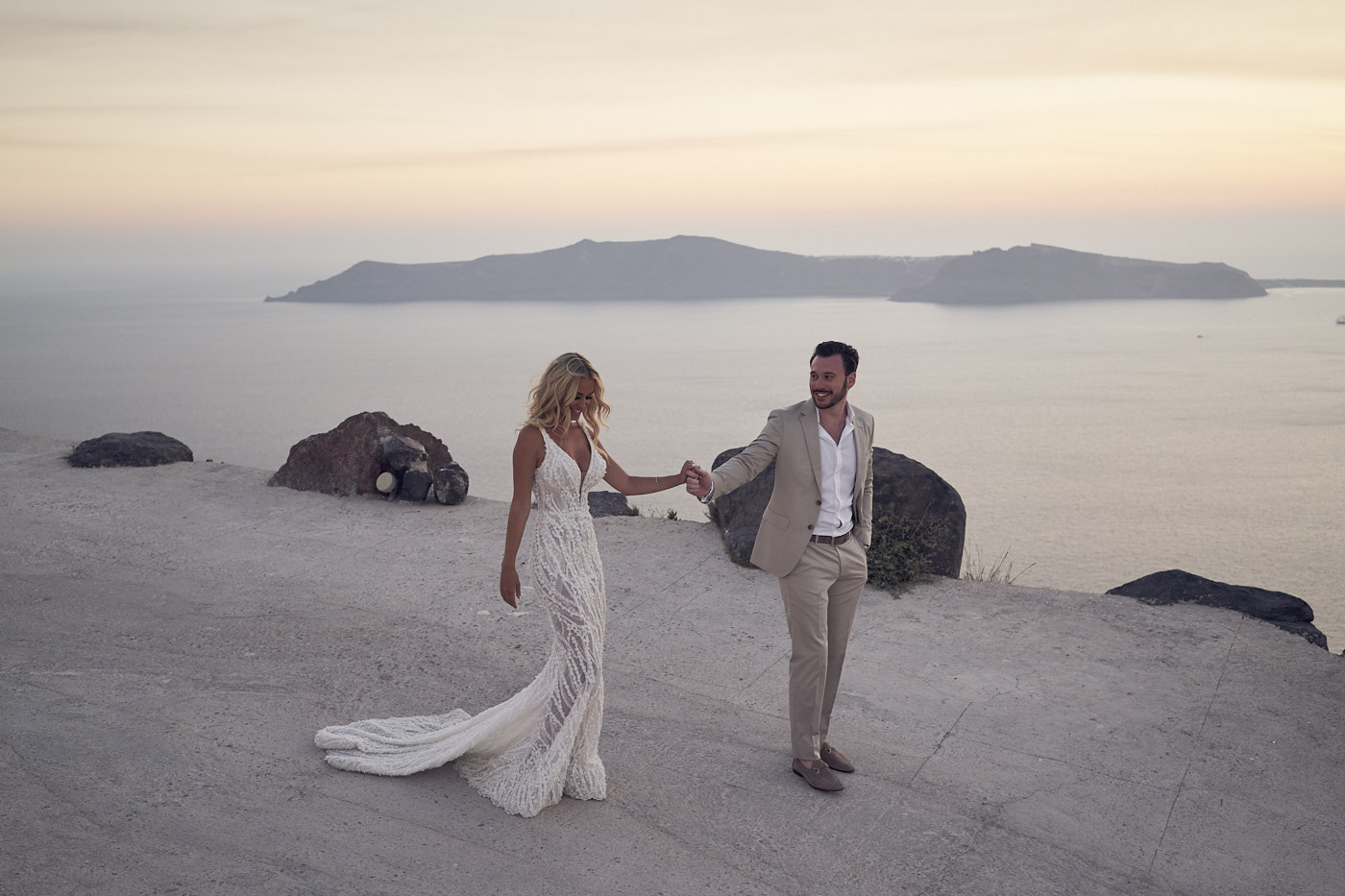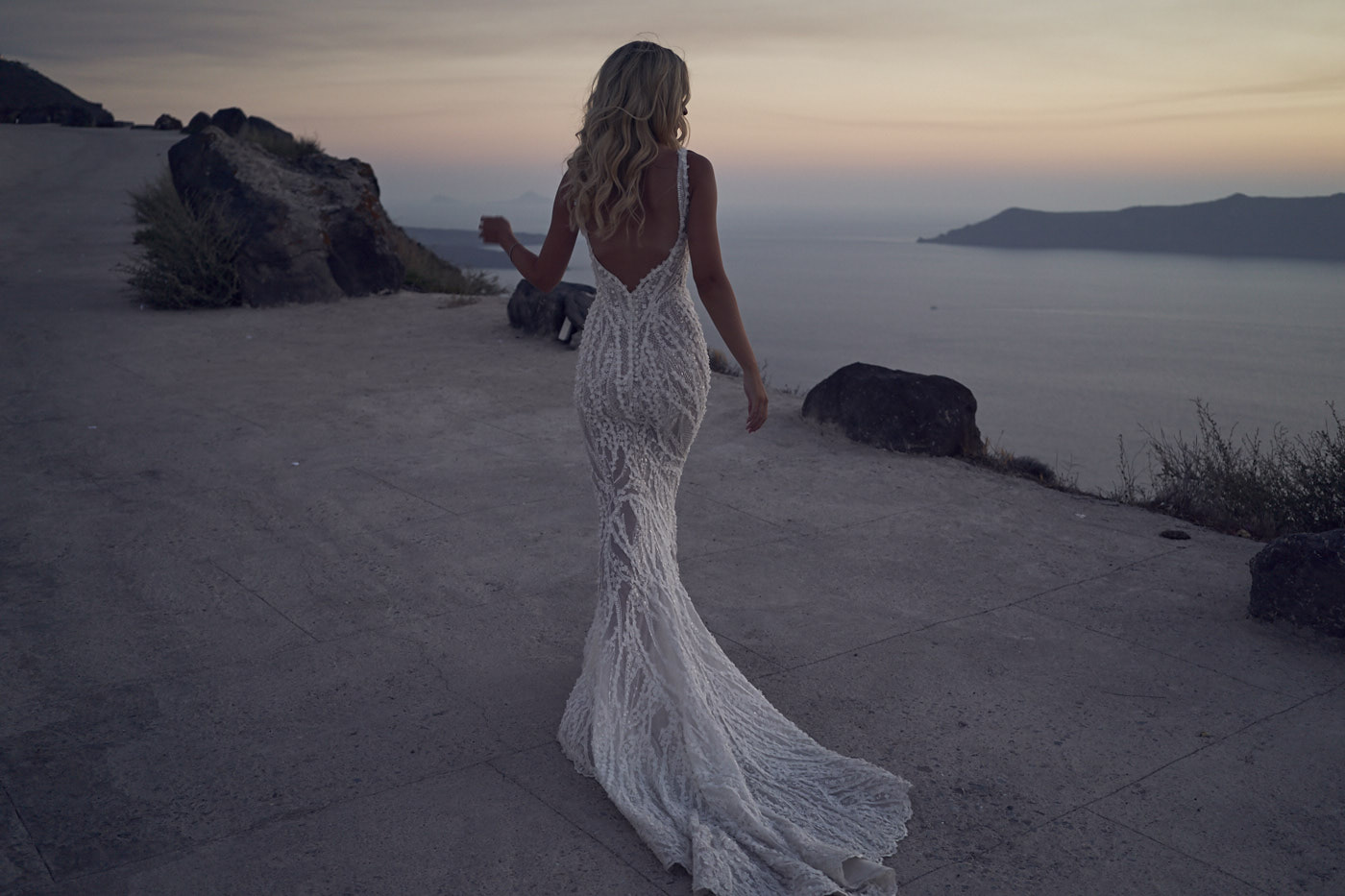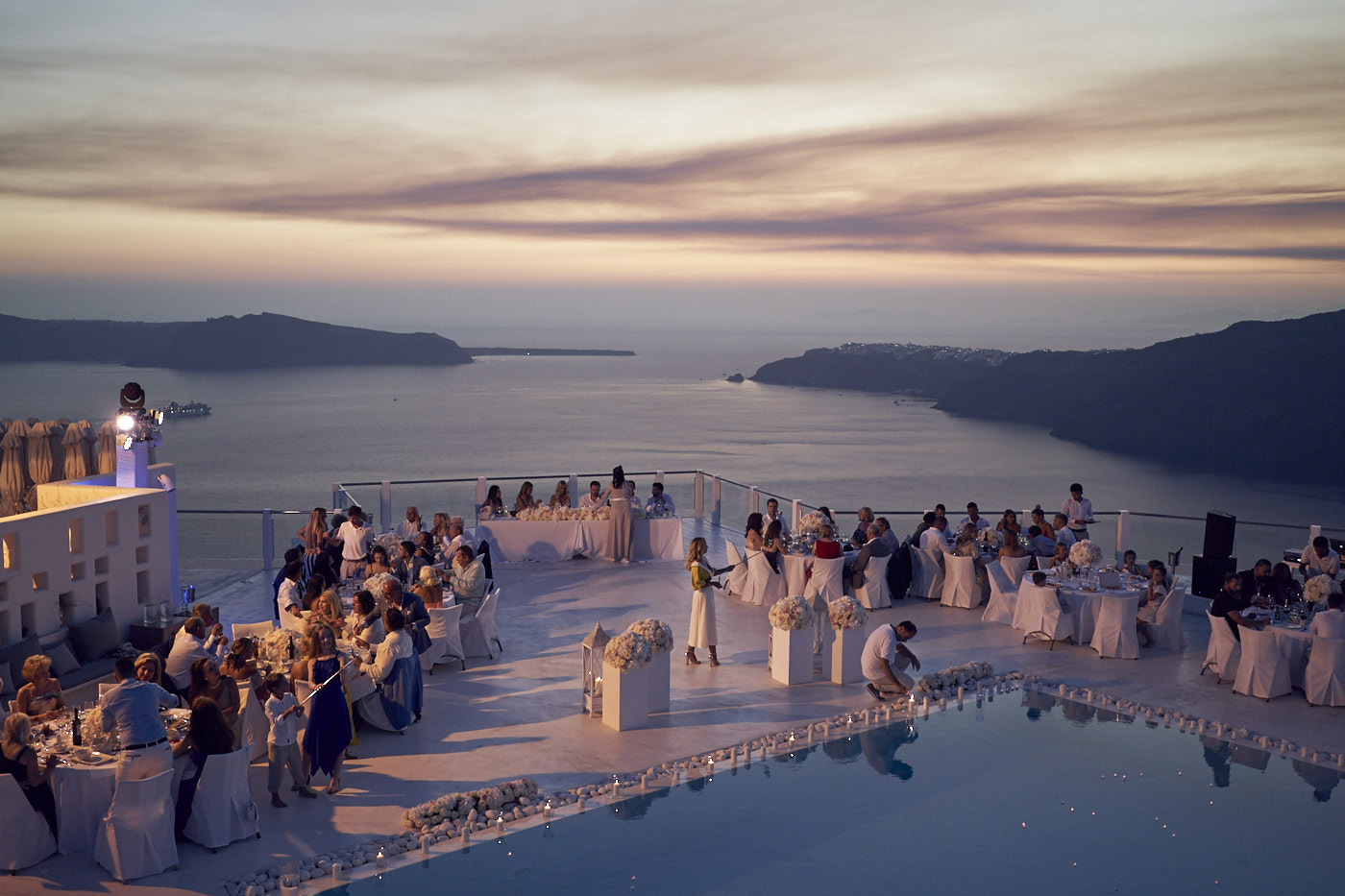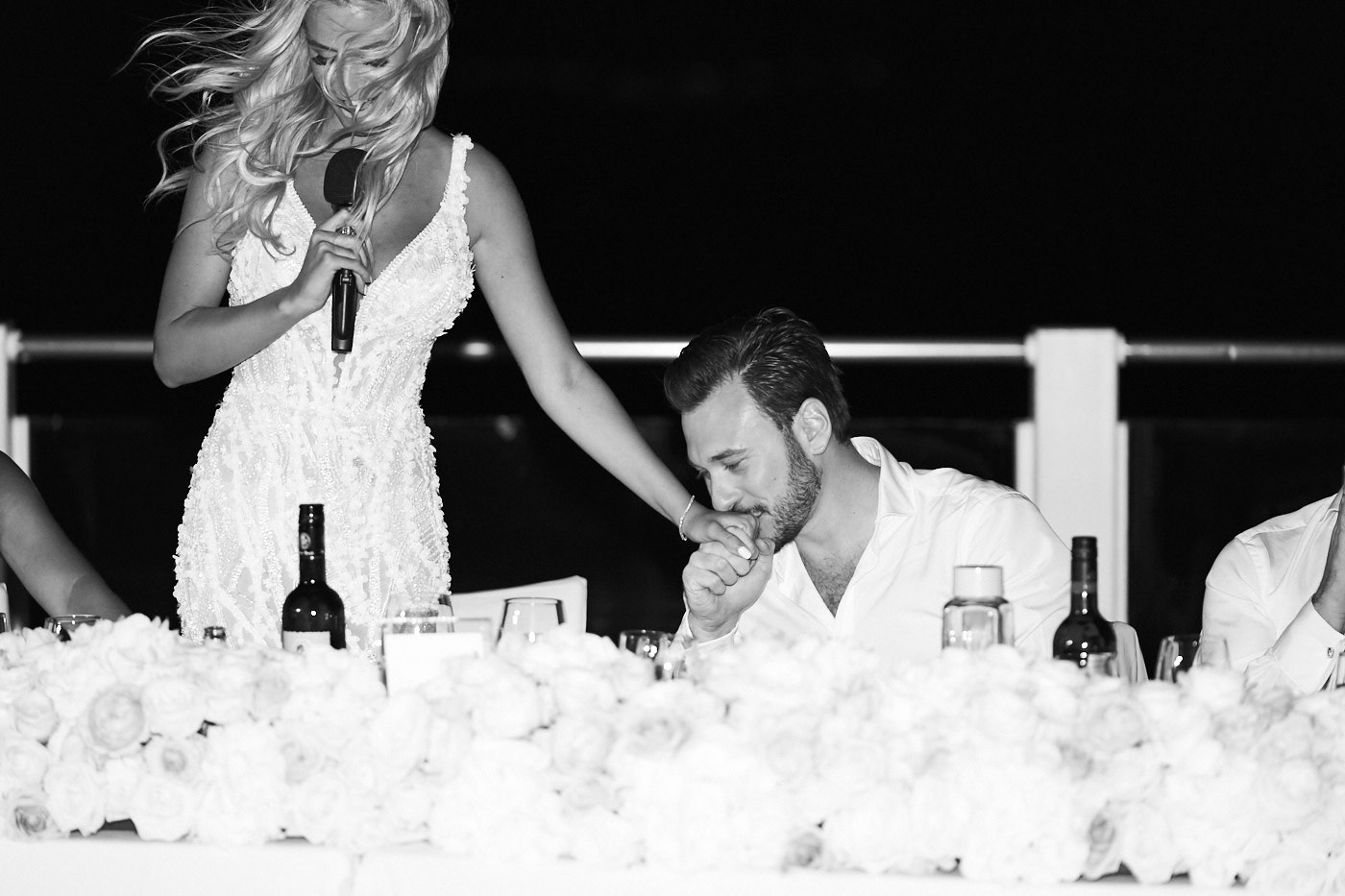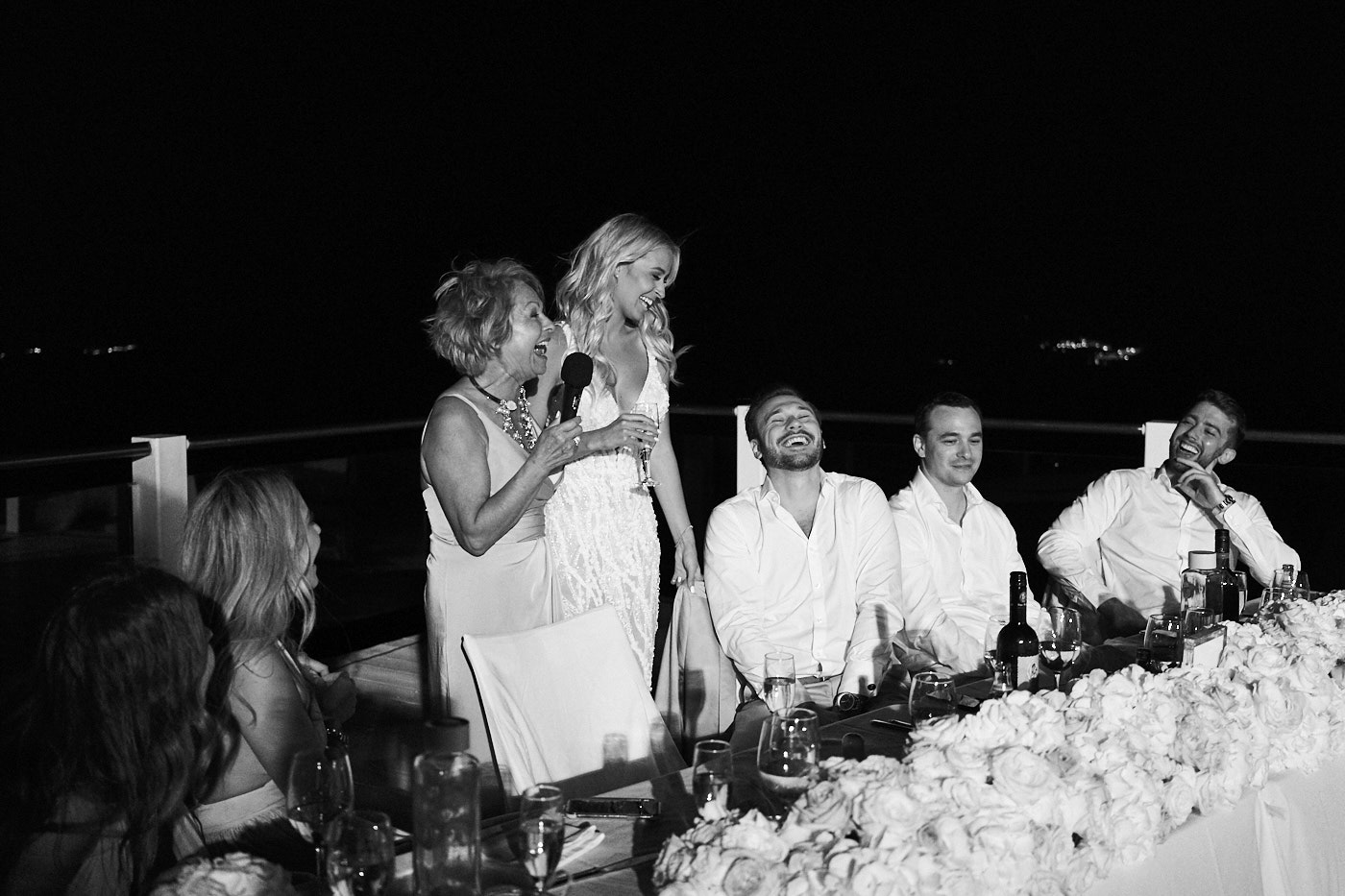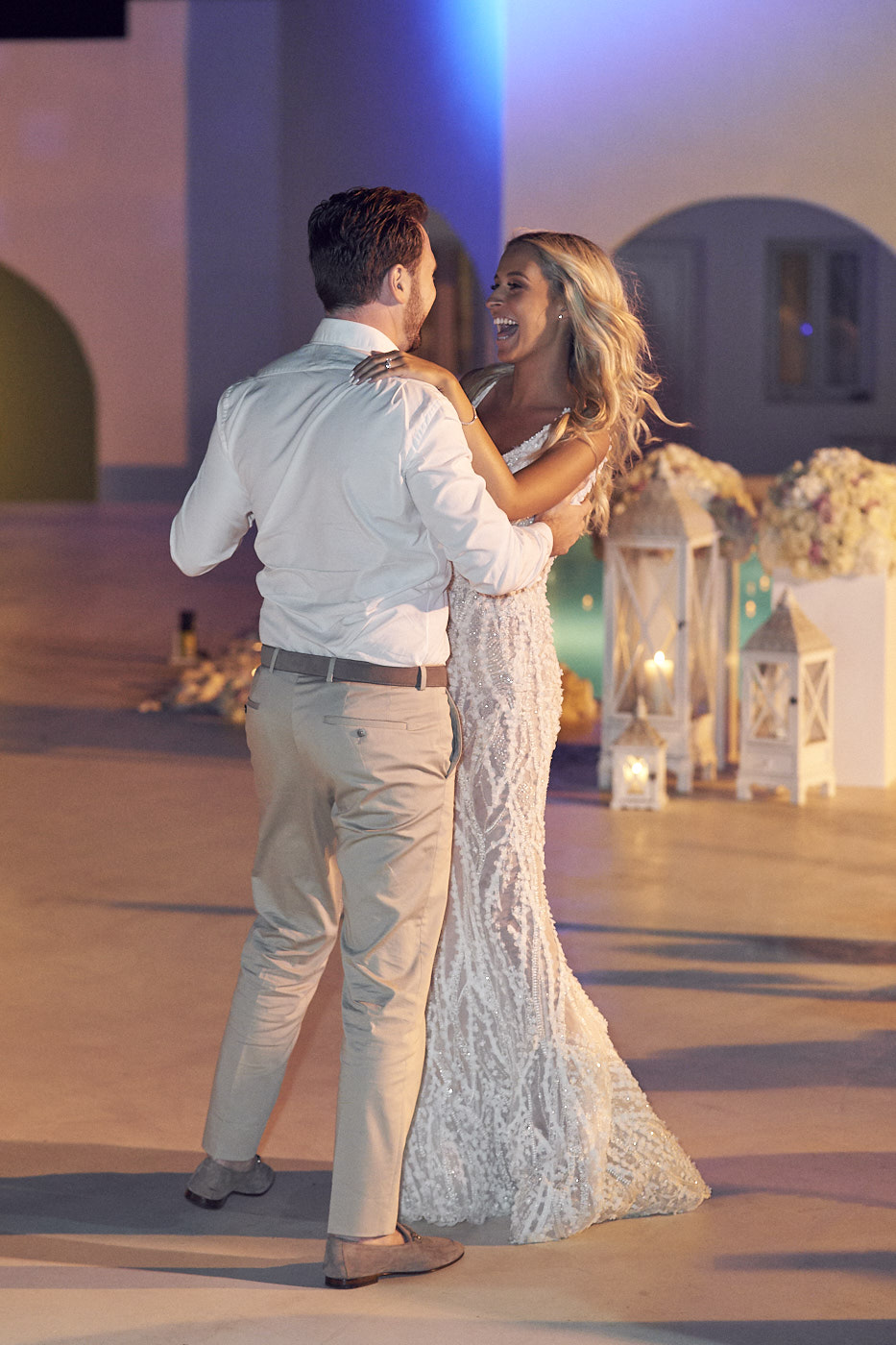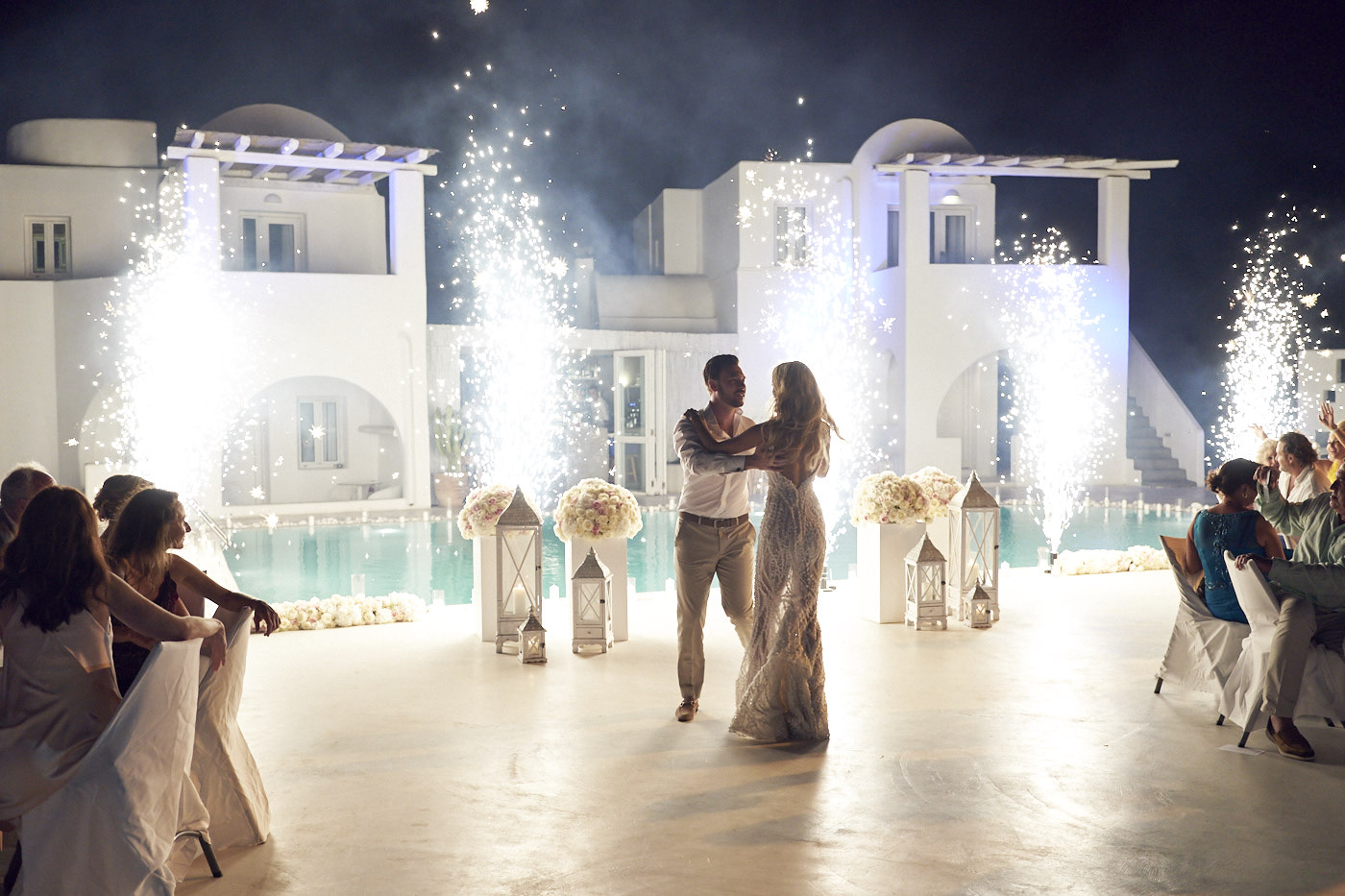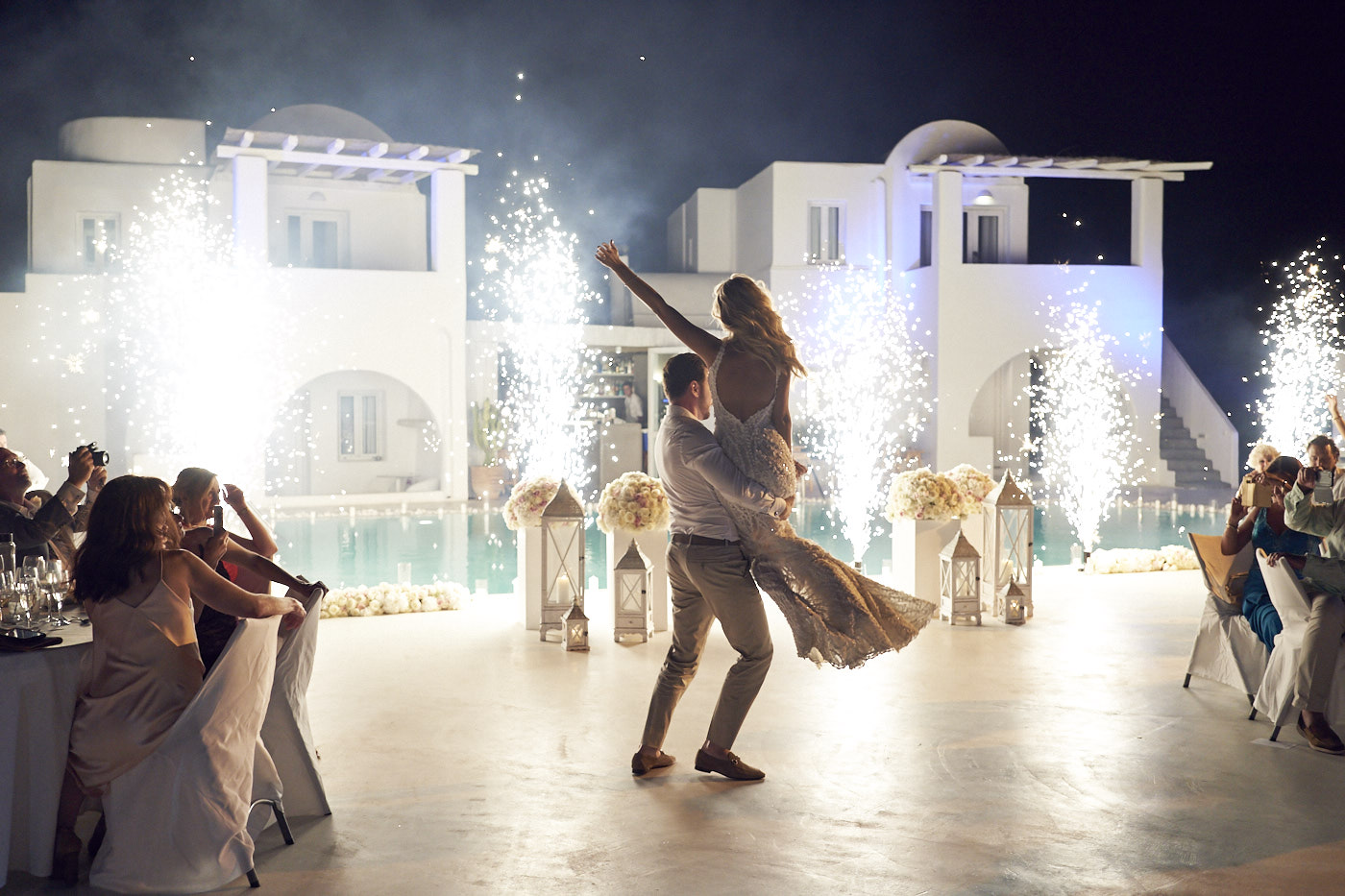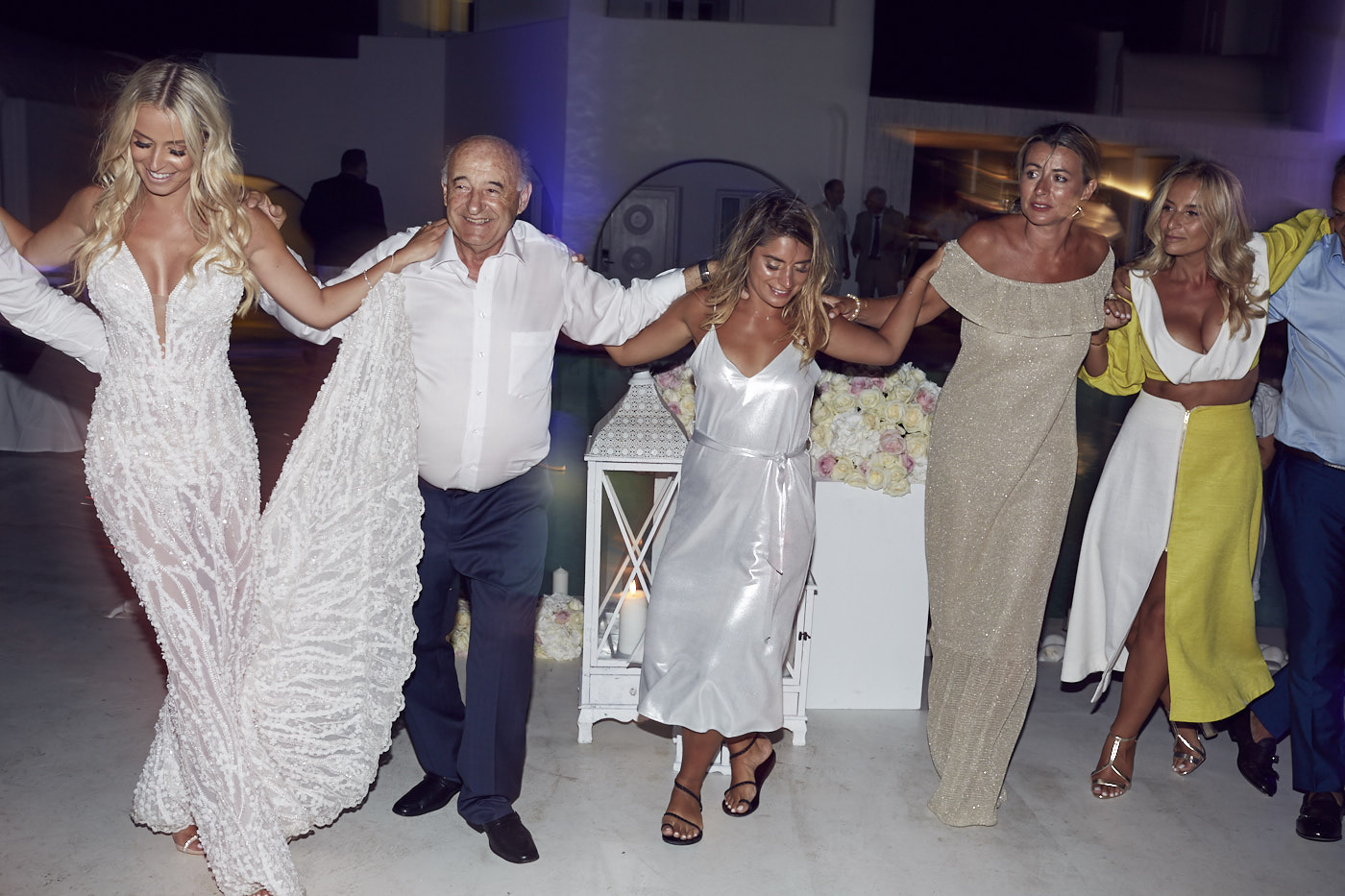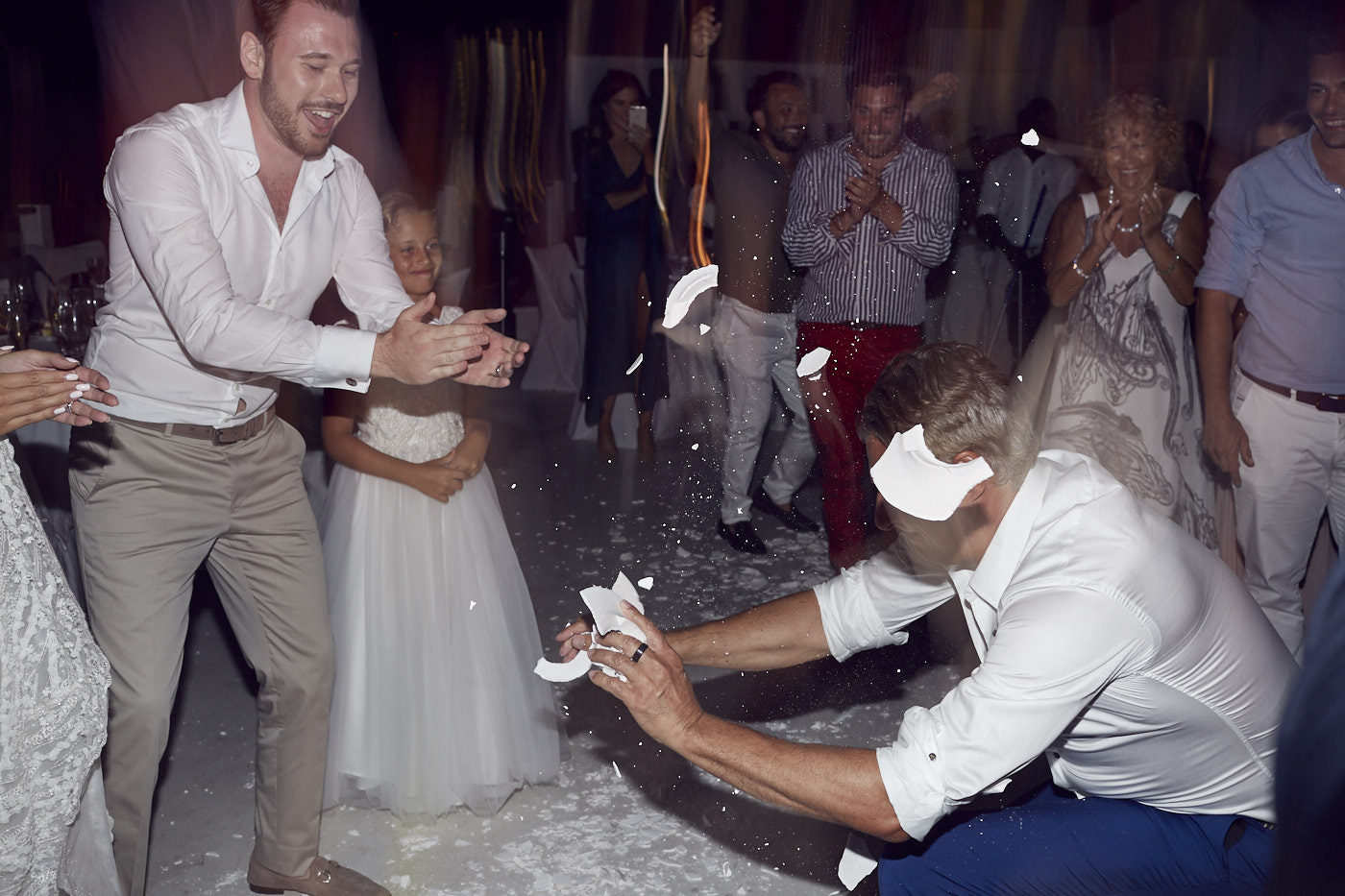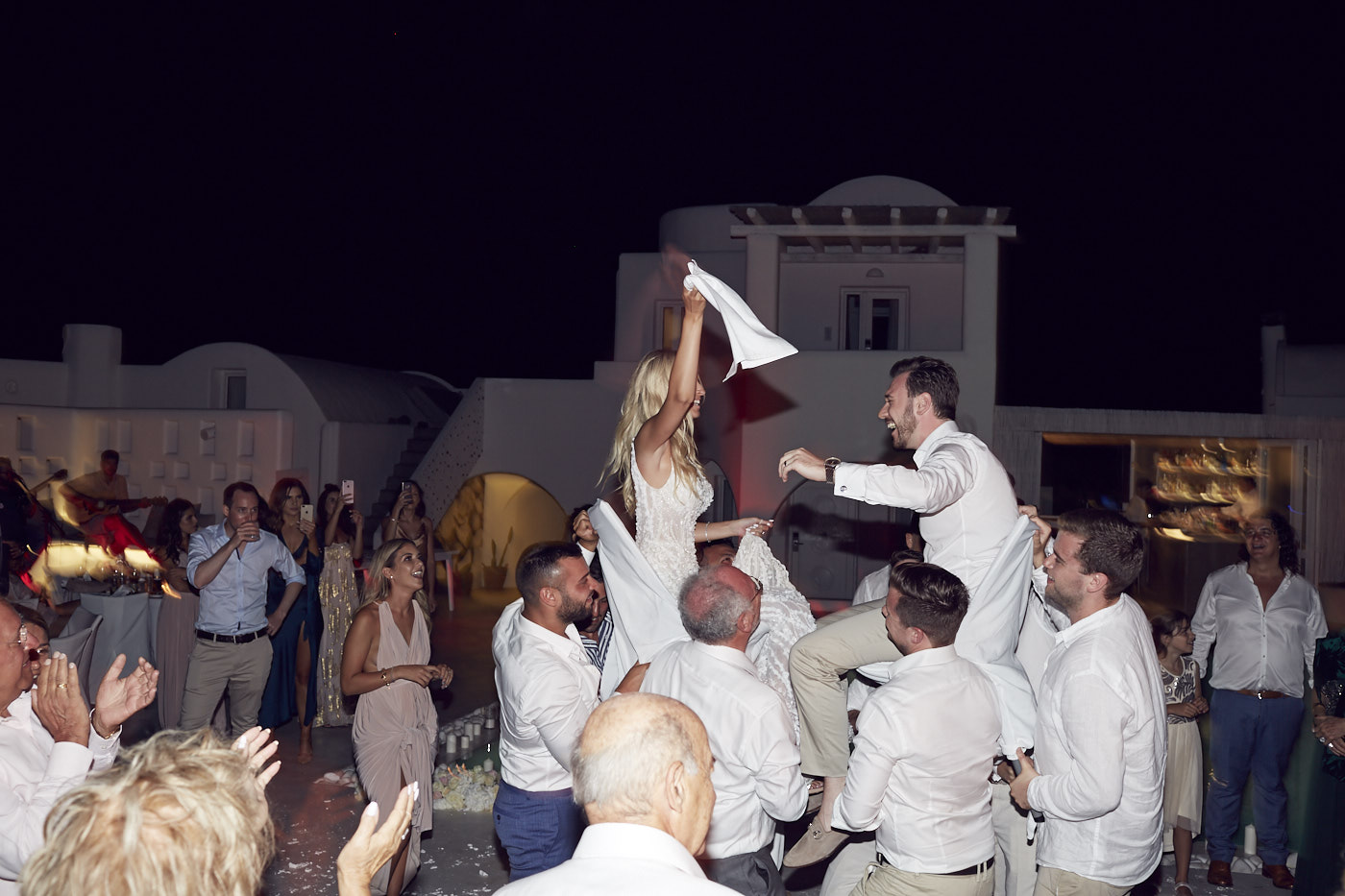 We were married in none other than the exceptionally beautiful island of Santorini, Greece. Our wedding event took place over a two day celebration with our welcome party for all our 80 guests at Cavo Tagoo Santorini. Our wedding ceremony and reception was held the day after at Rocabella Santorini on 1.8.18. We chose to get married in Santorini to be around our closest family and friends and celebrate this special day with those who have made a significant impact on our lives.
We decided to incorporate both of our cultures throughout our wedding day to be united as one from this day forward with elements carried out during the day and night including the halos during the ceremony, Greek dancing, live music and of course - smashing of the plates! Our day was extremely emotional for all of our guests who were quite teary during the ceremony (males & females!) as the whole day felt like an incredible dream. My grandfather (pappou) walked me down the aisle which was very special to us also. We chose to let the scenery speak for itself with soft colours and minimal but beautiful detailing of flowers and decor as the view is really one of a kind. Our wedding truly was the best day of our lives. 
To enjoy every moment of every experience and step in your relationship.
We loved being engaged for almost 4 years and doing everything in our own timing.