The Proposal
Justin had taken me up to Bathurst to a lookout where he got down on one knee, and of course I said 'yes'
The proposal came as a complete surprise to me, even though we had been discussing marriage for a little while. Justin had organised for us to go away with his family to Rottnest Island for the weekend. Everyone who was there was already popping bottles of champagne, which was no different to what we normally do!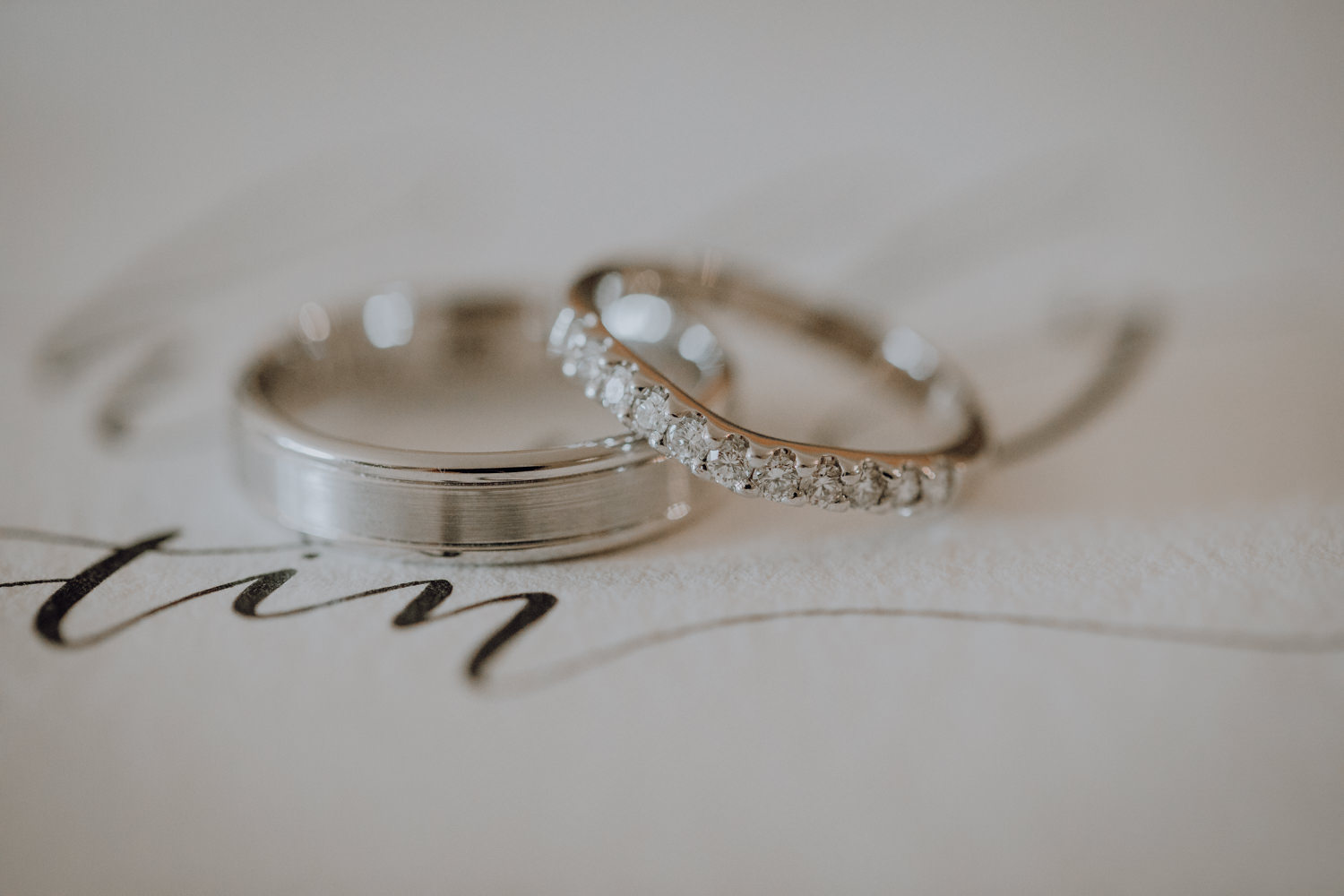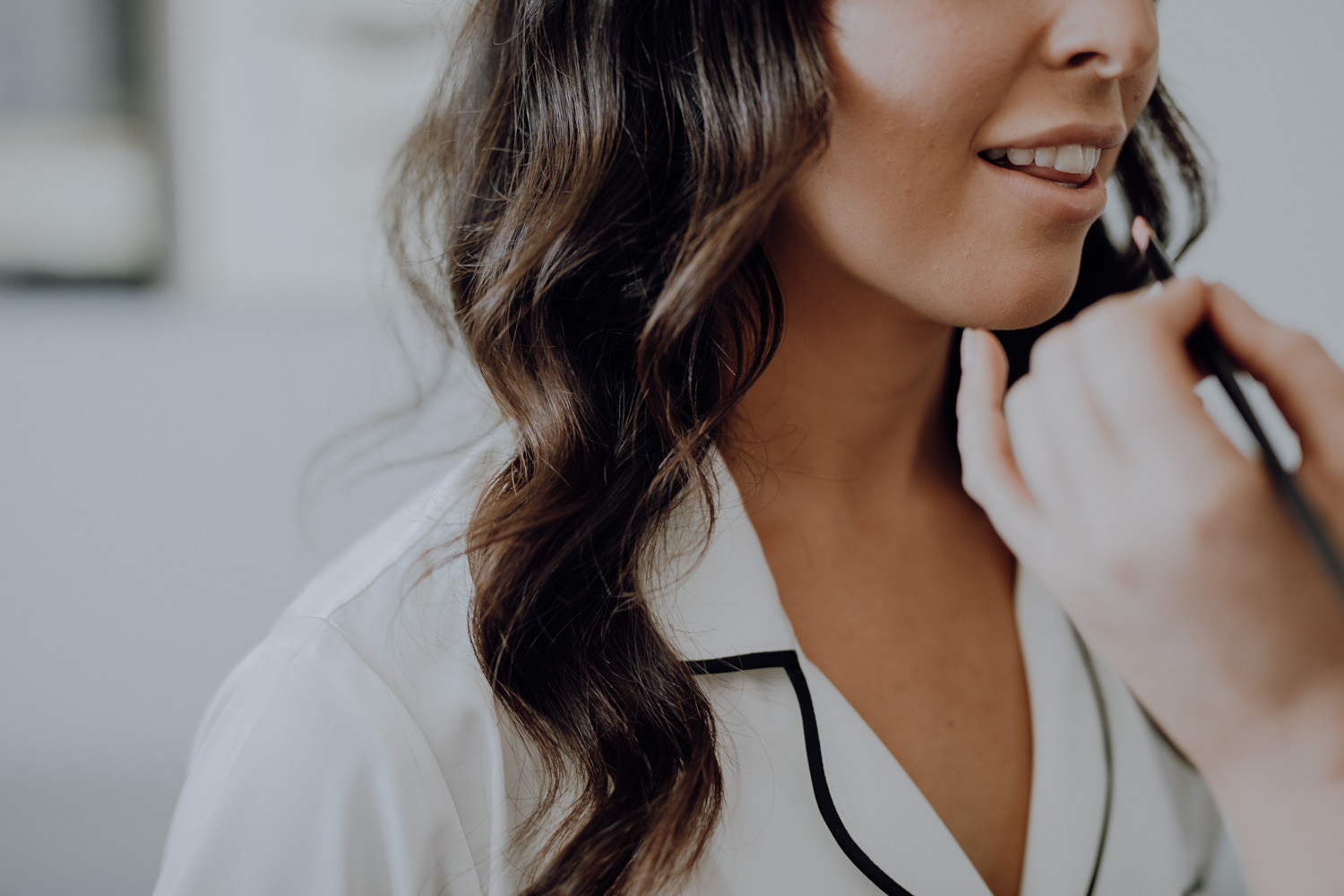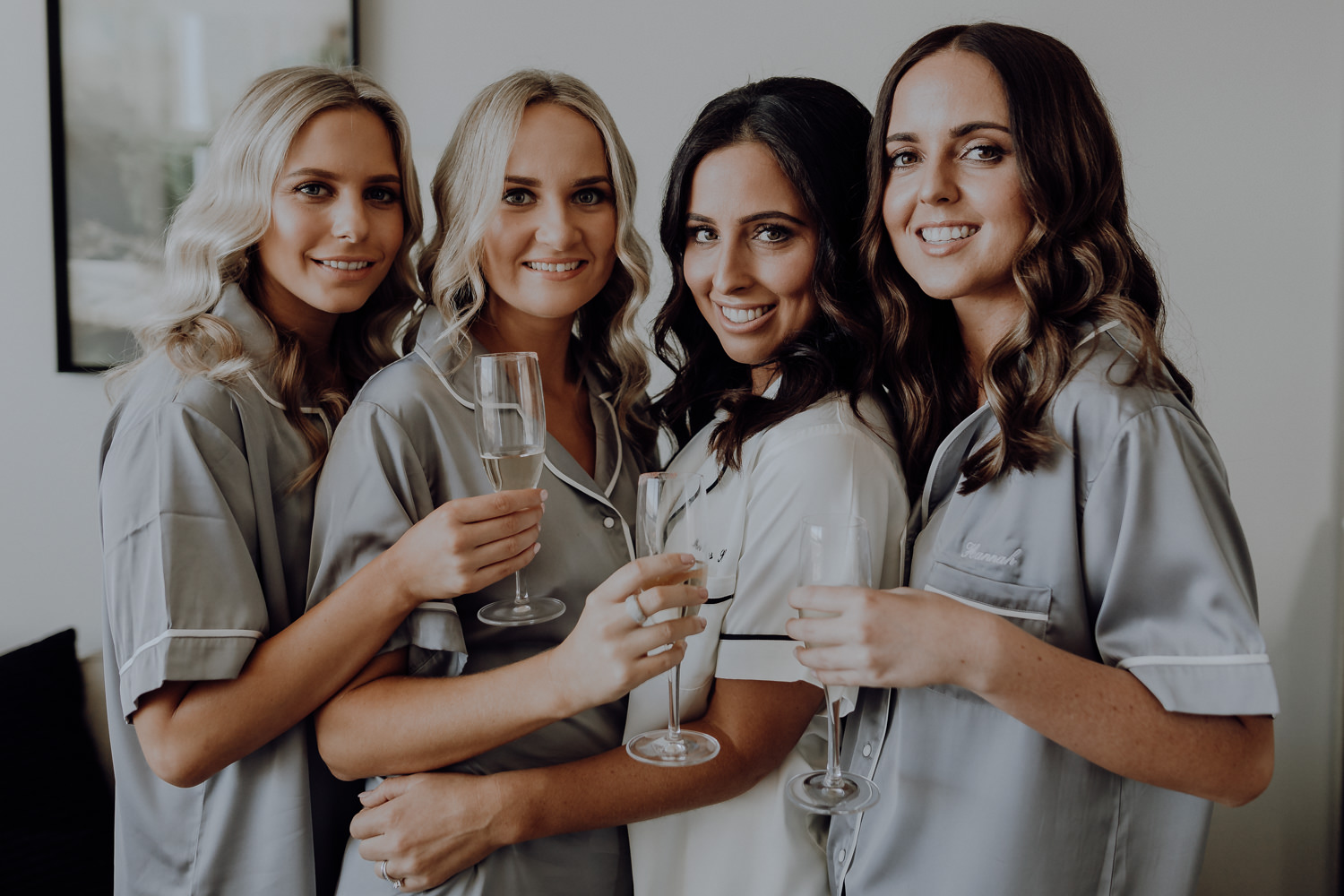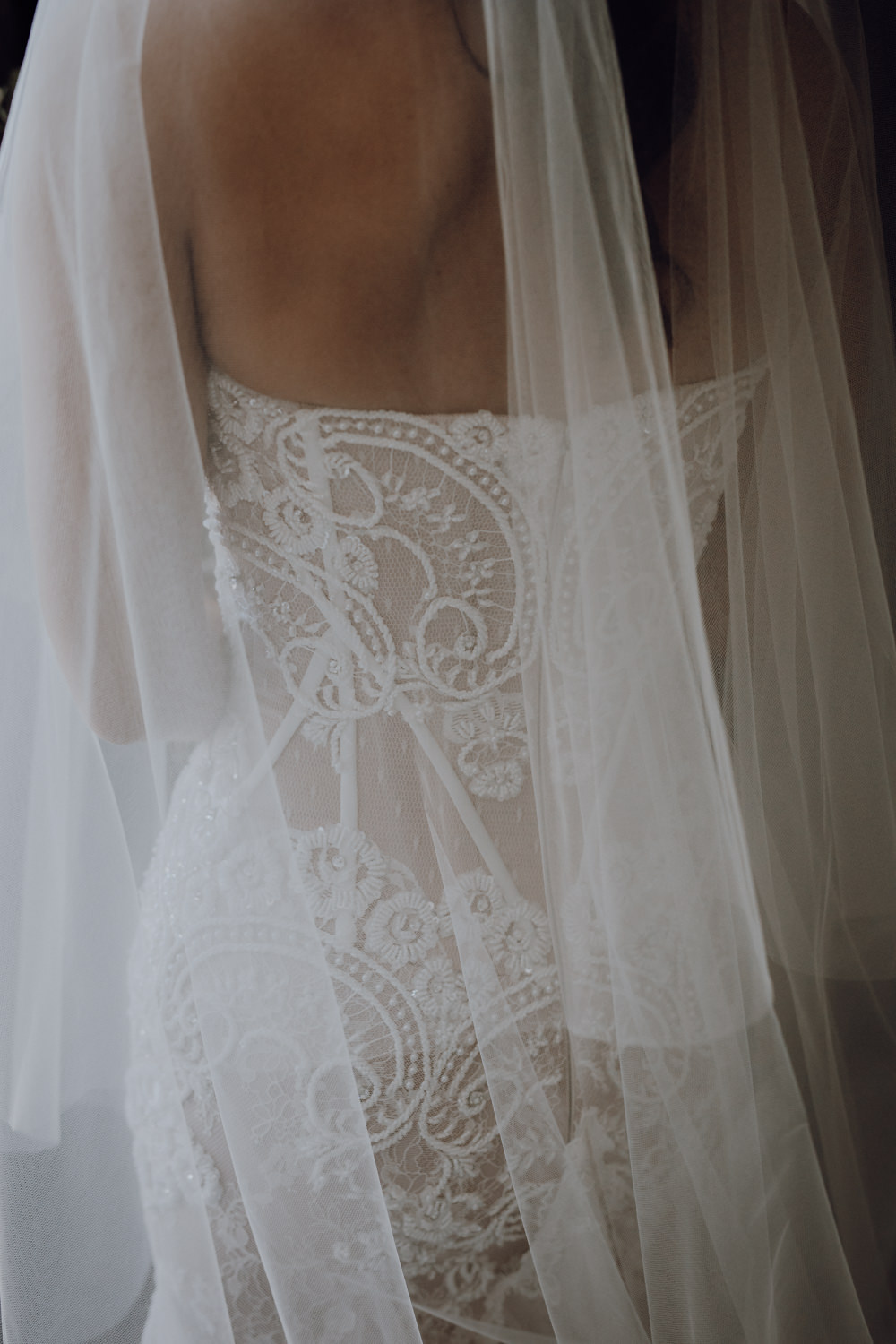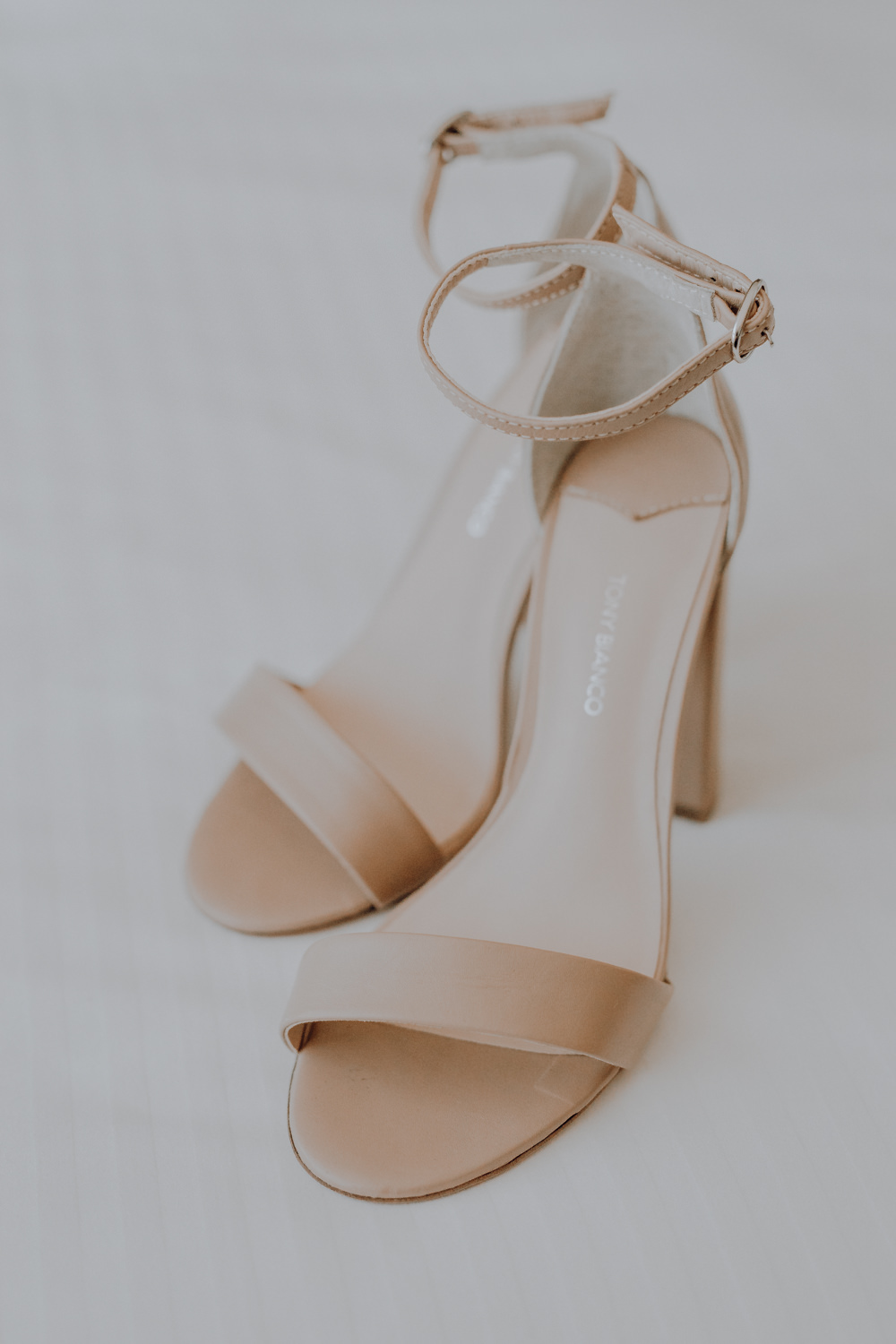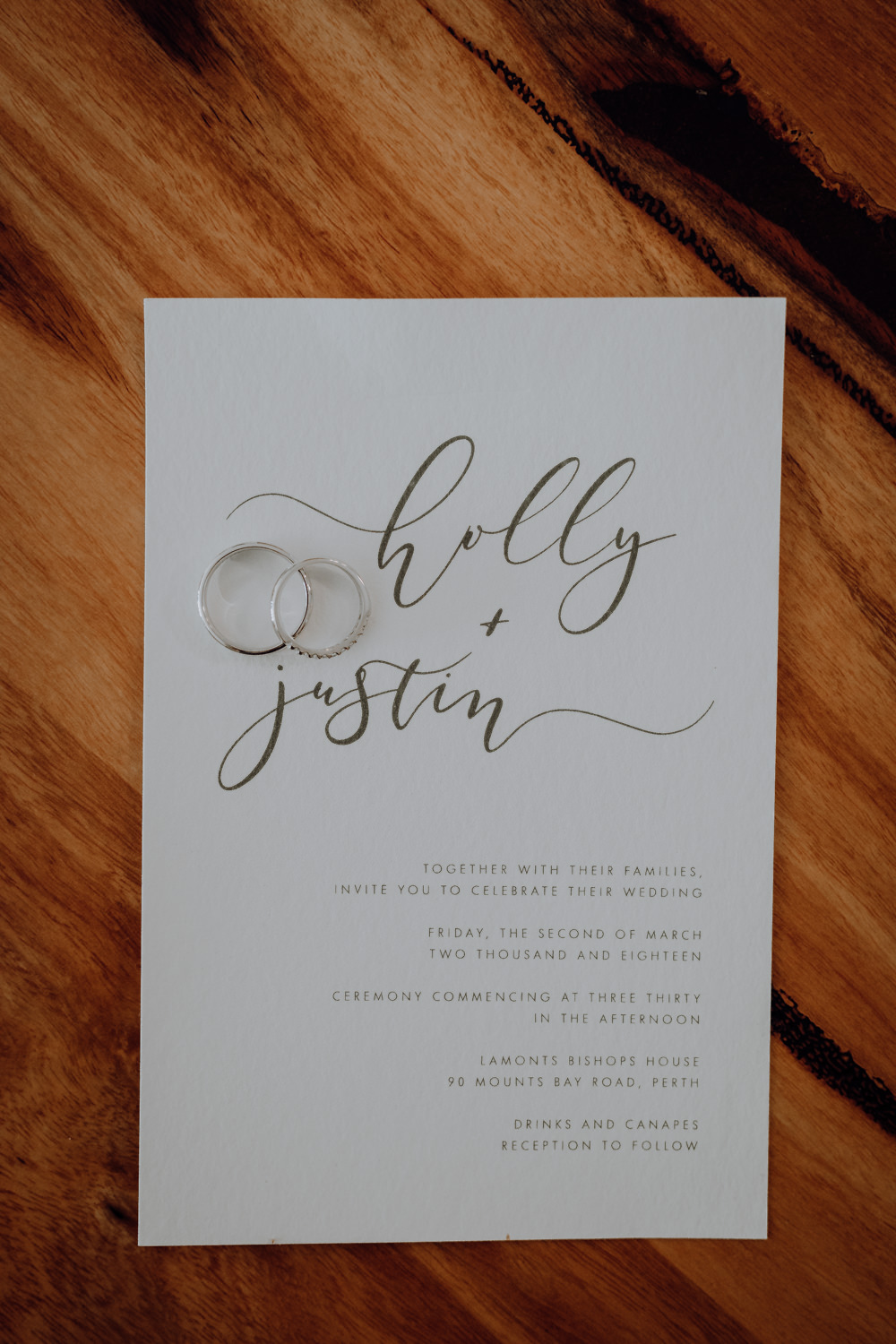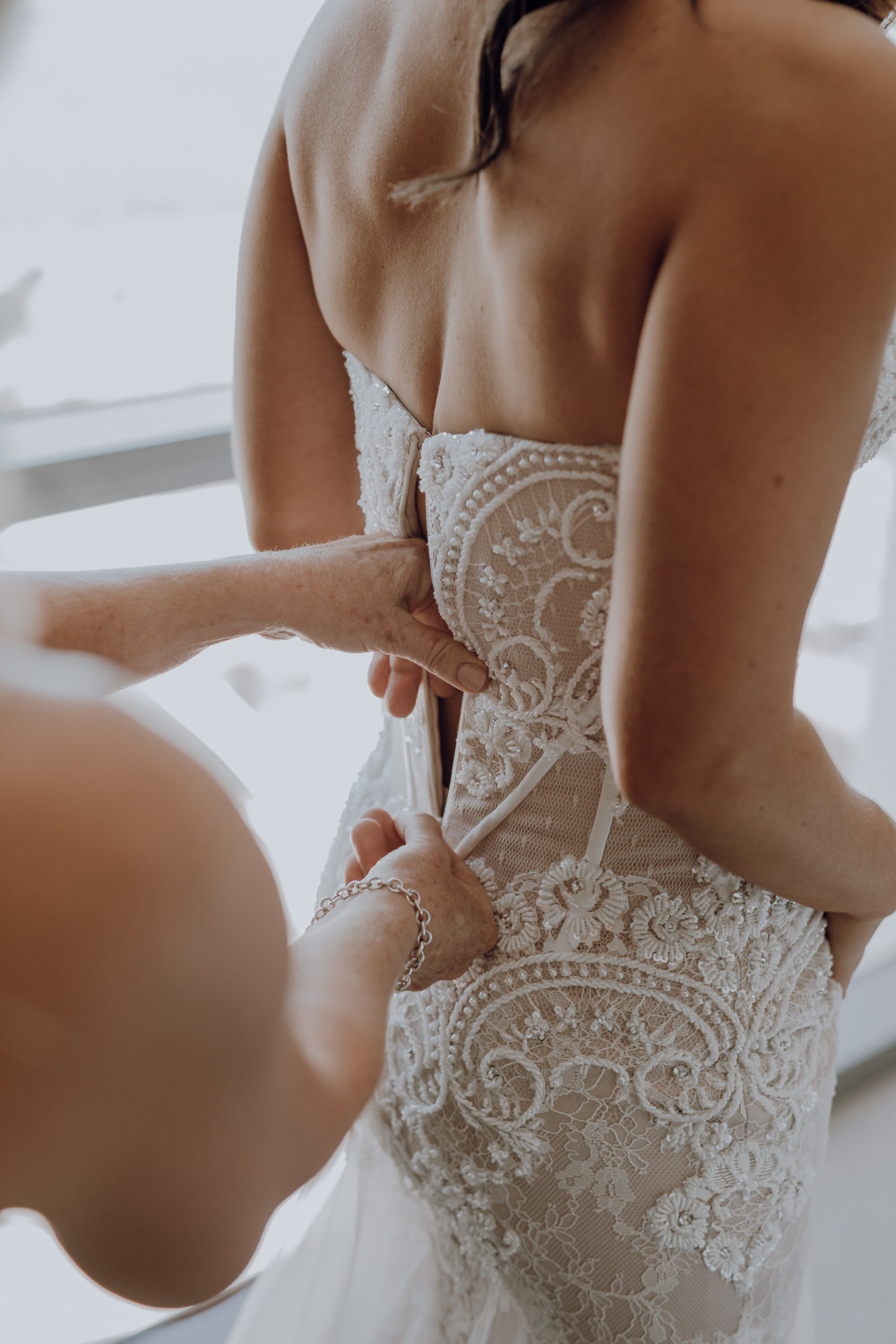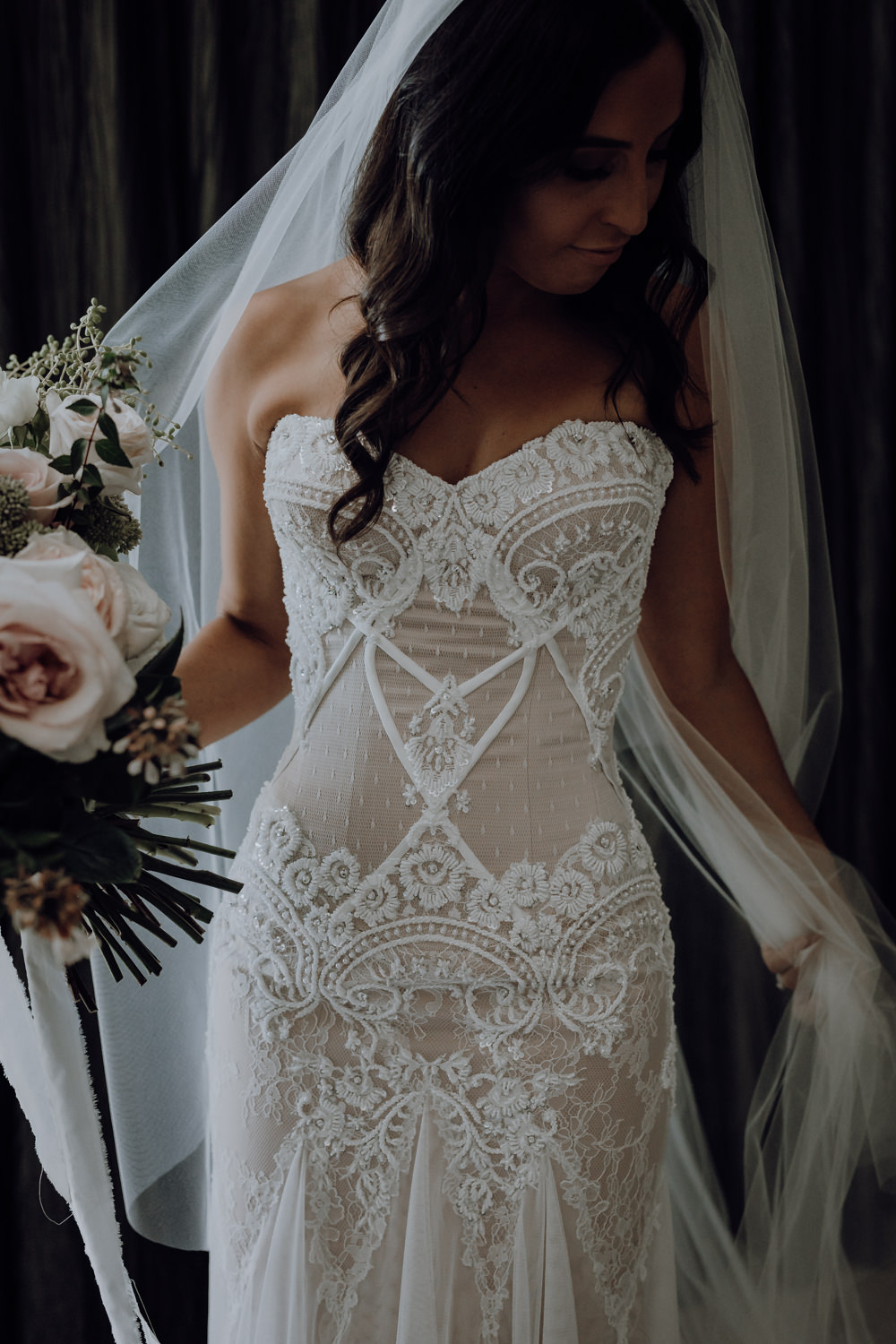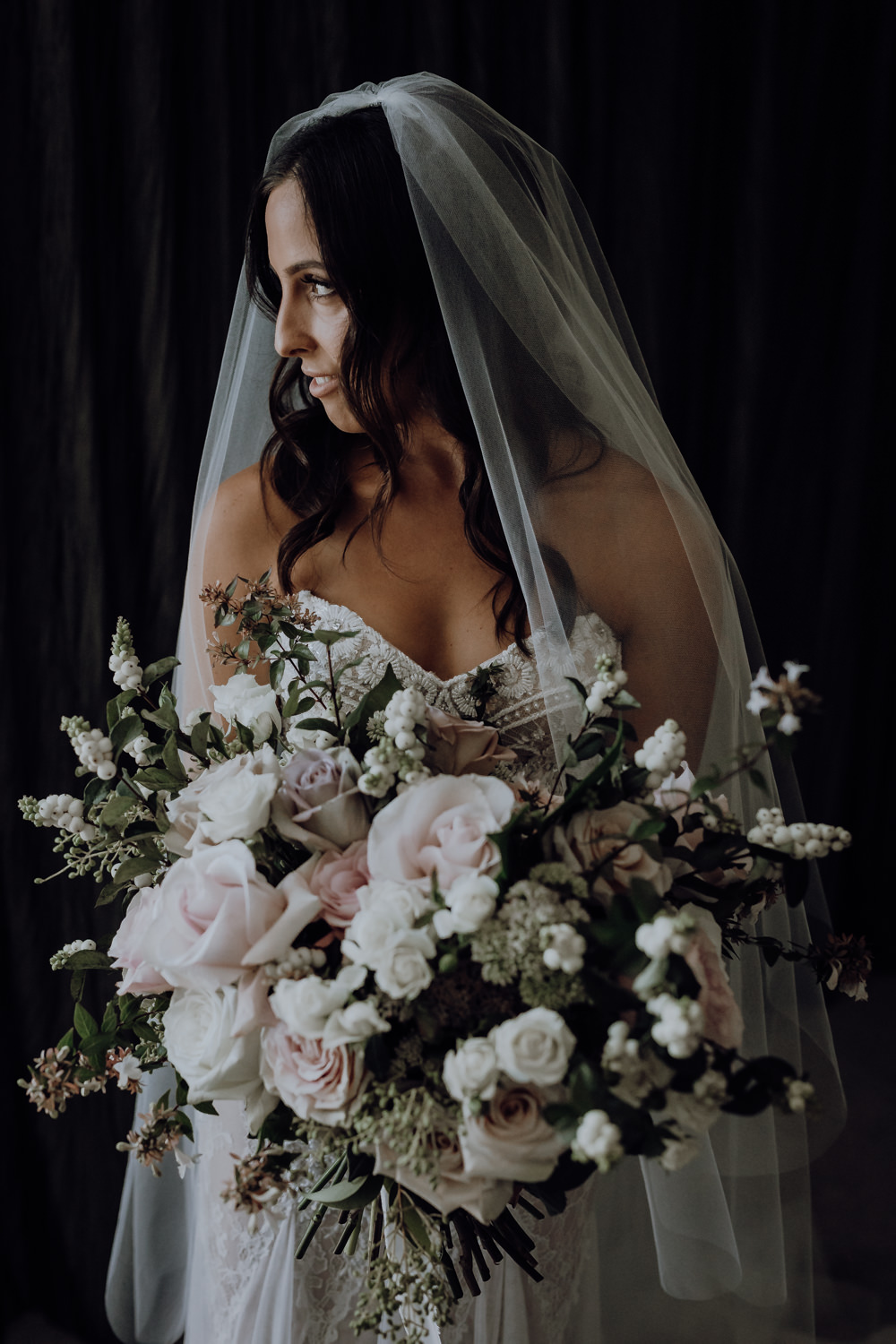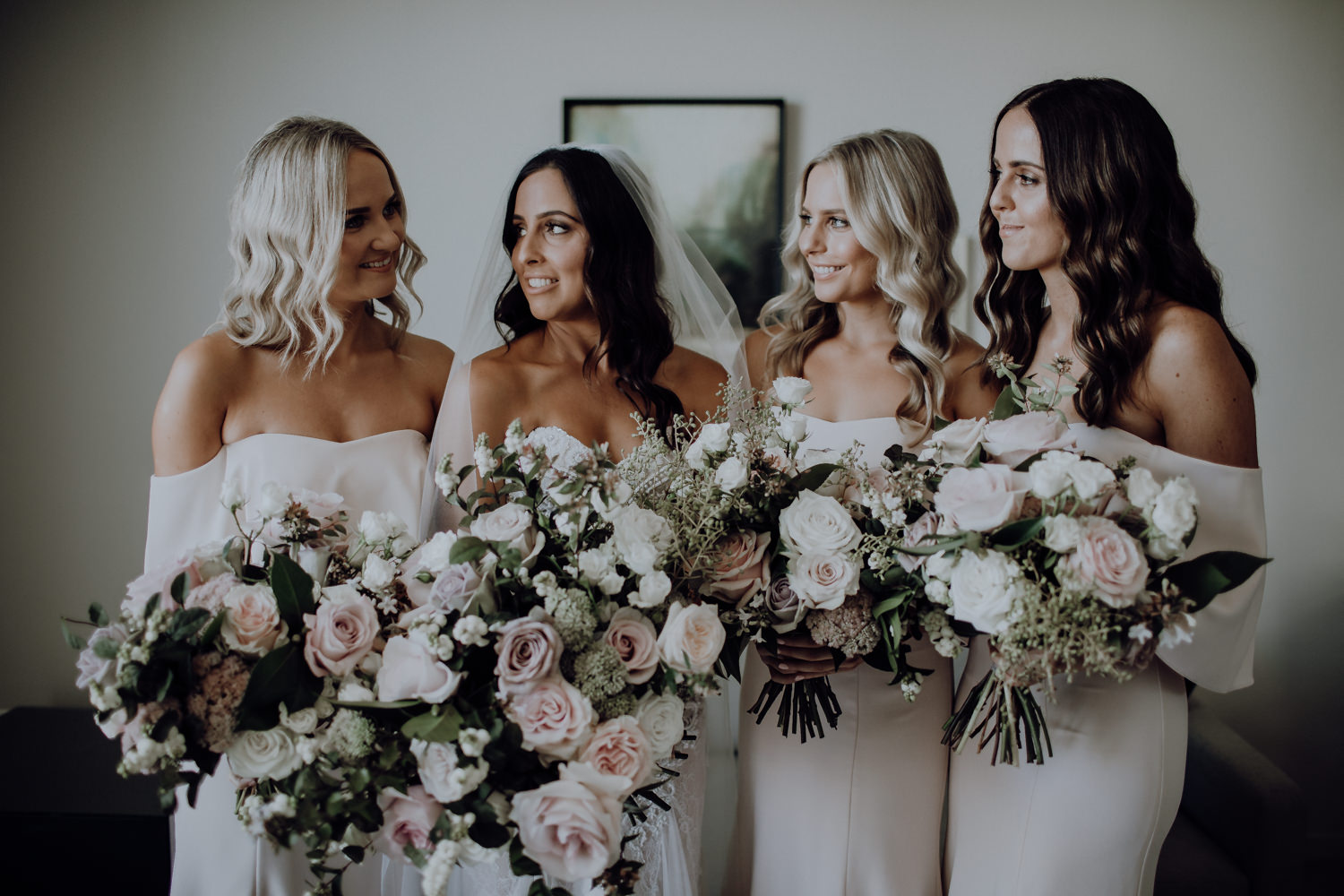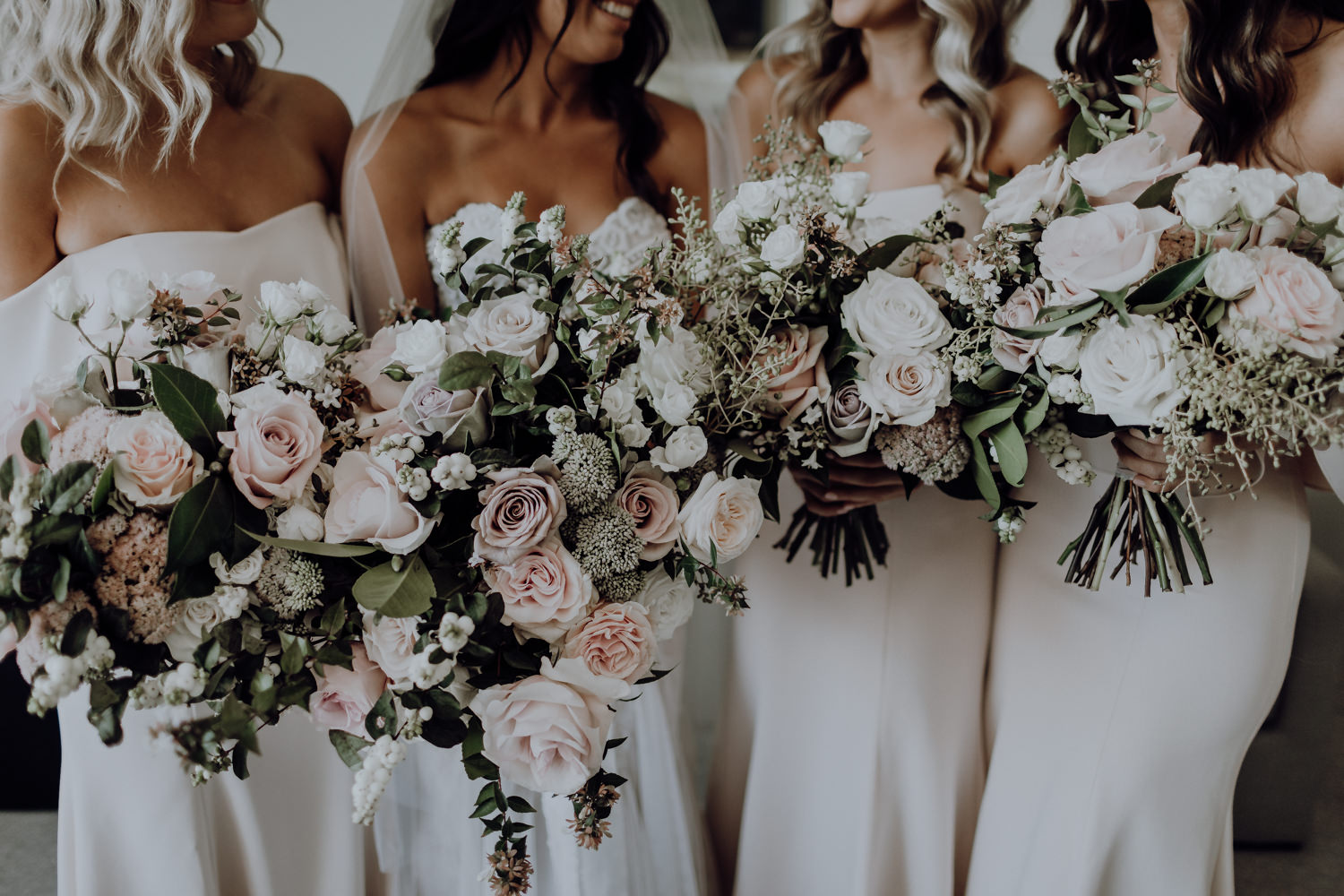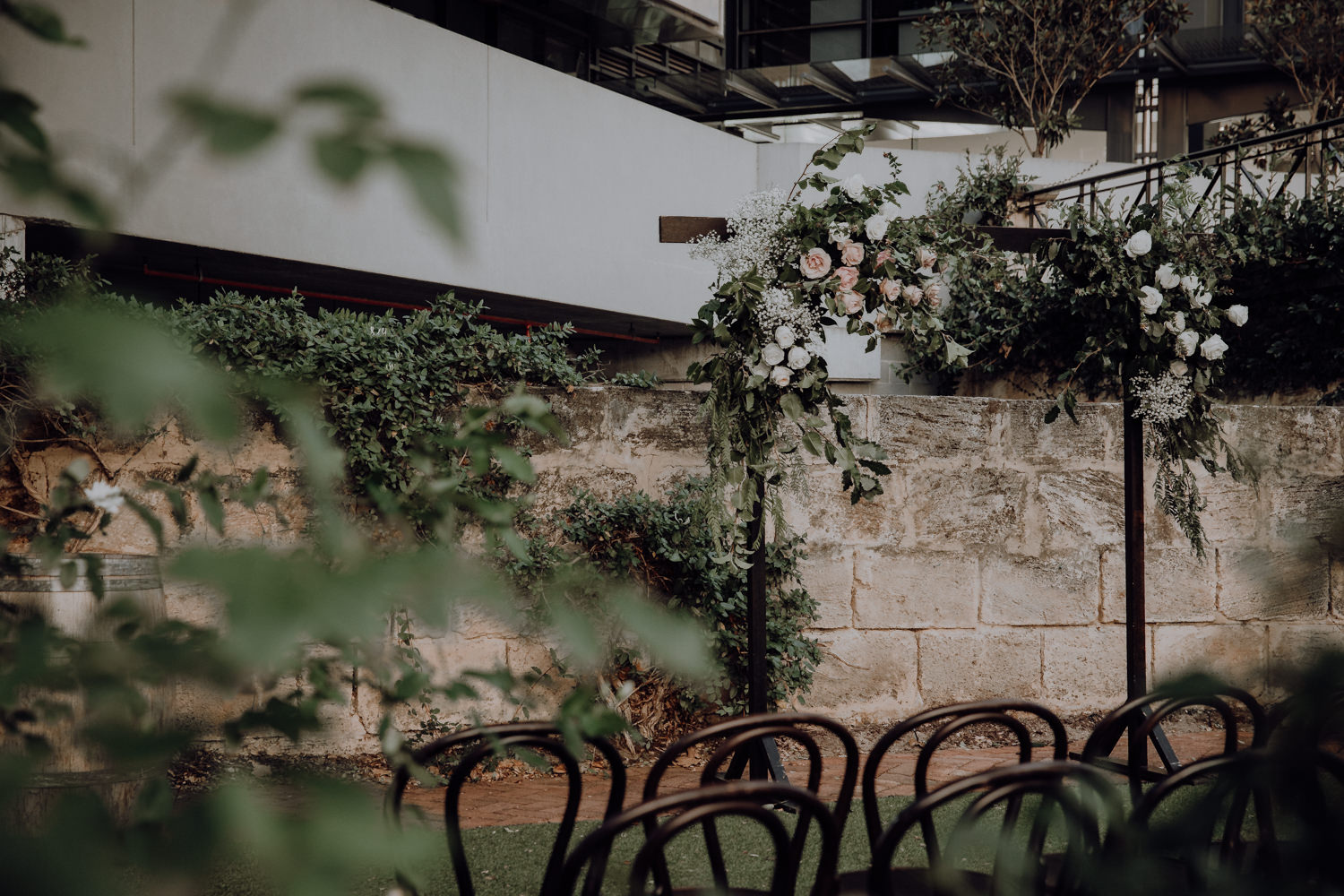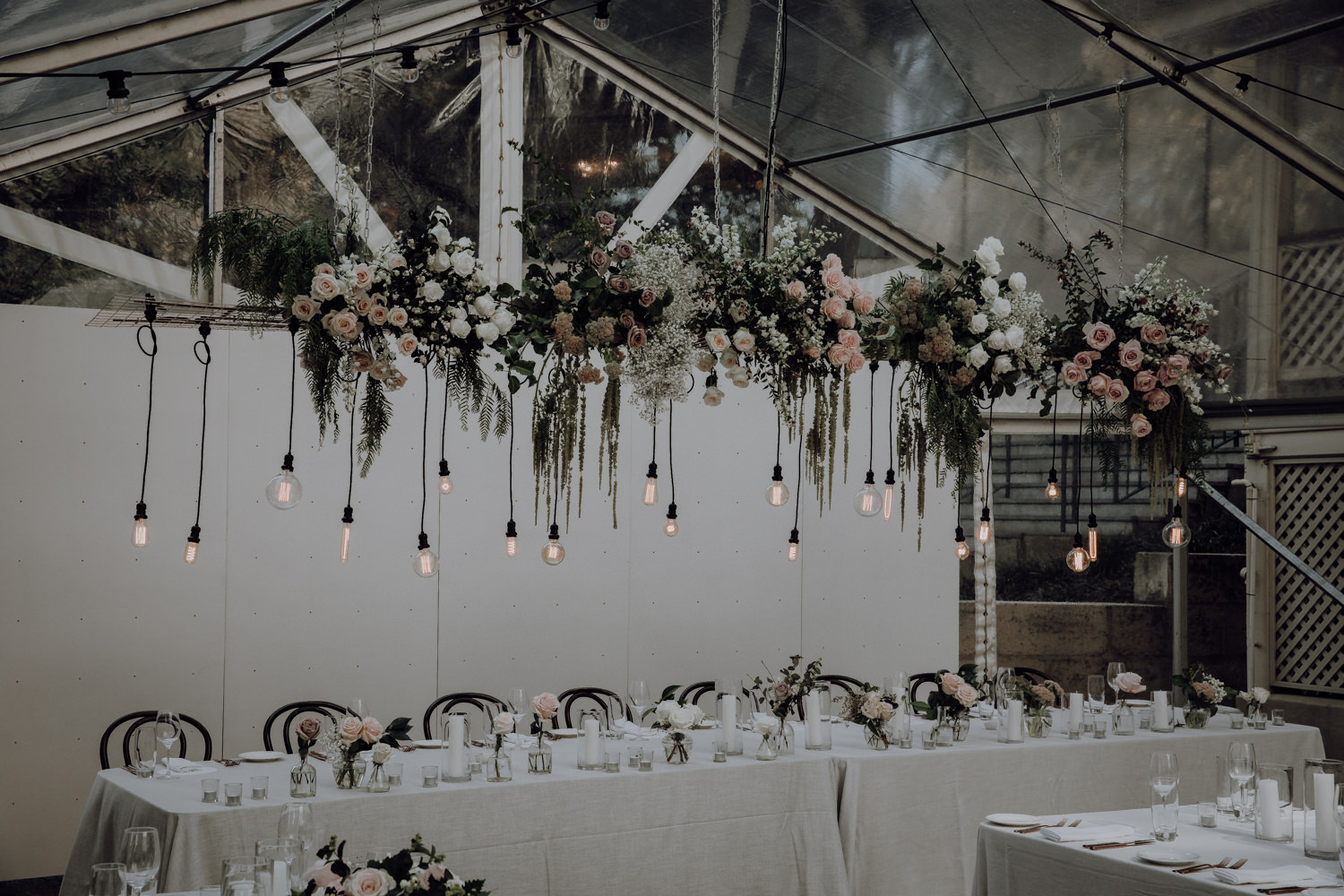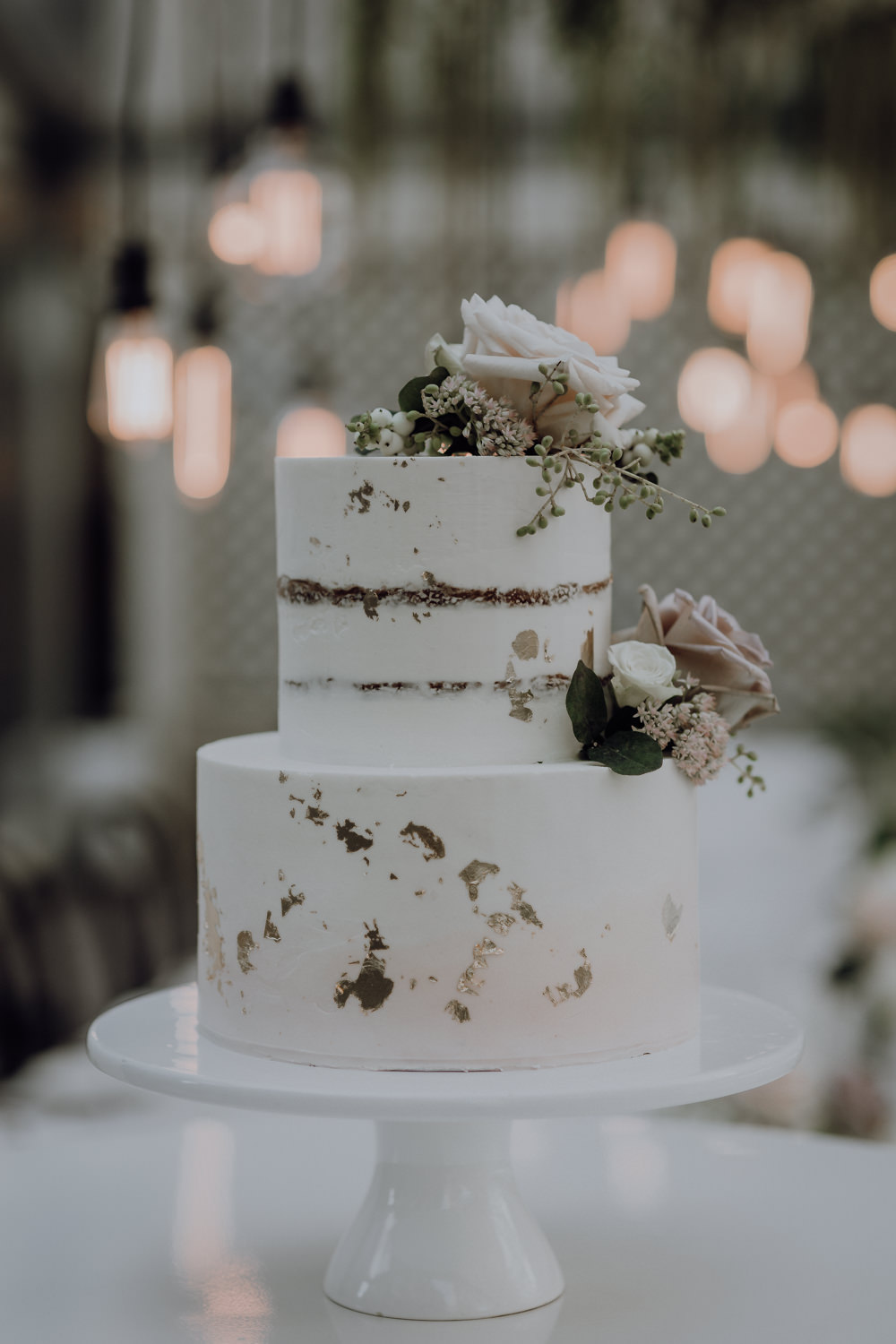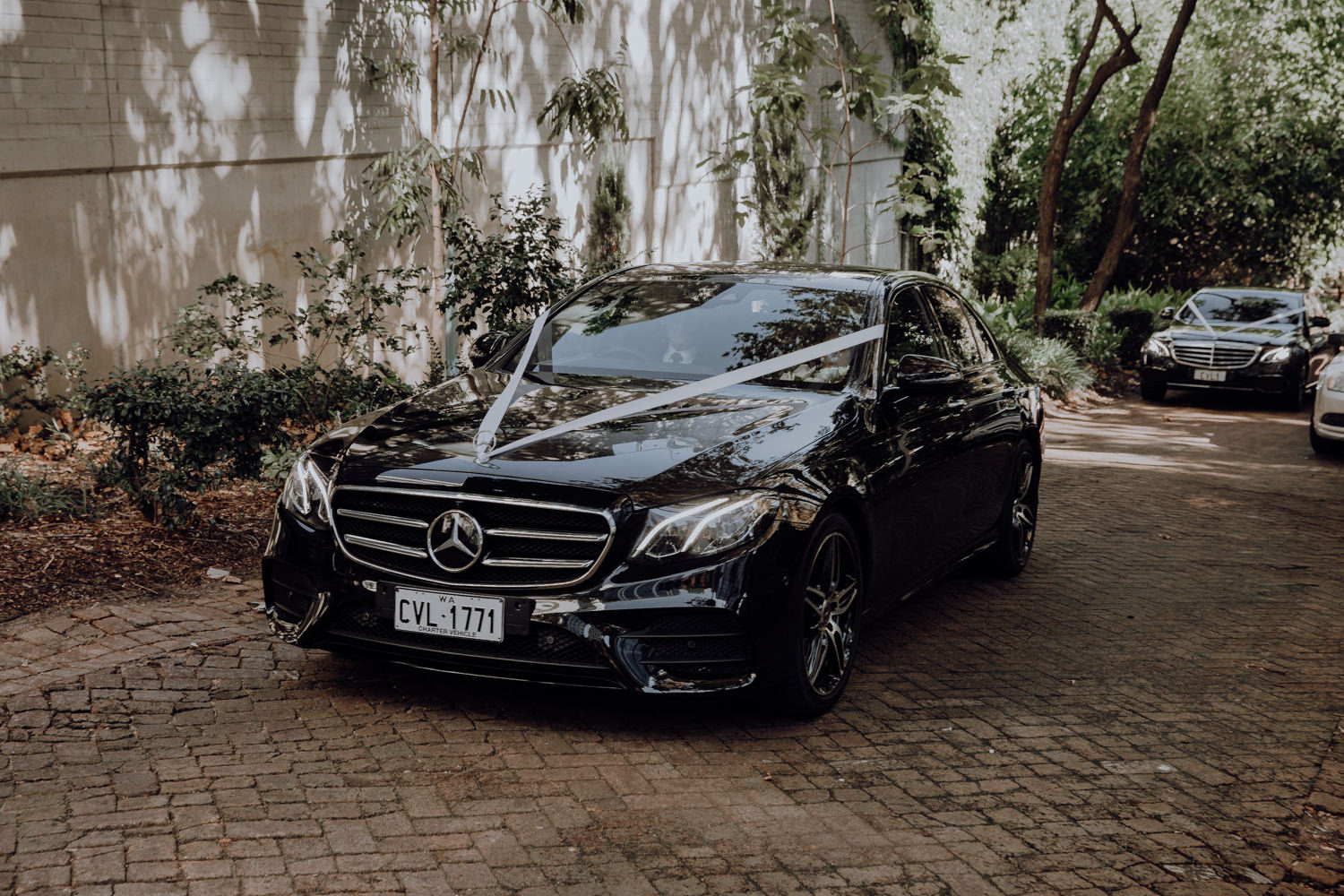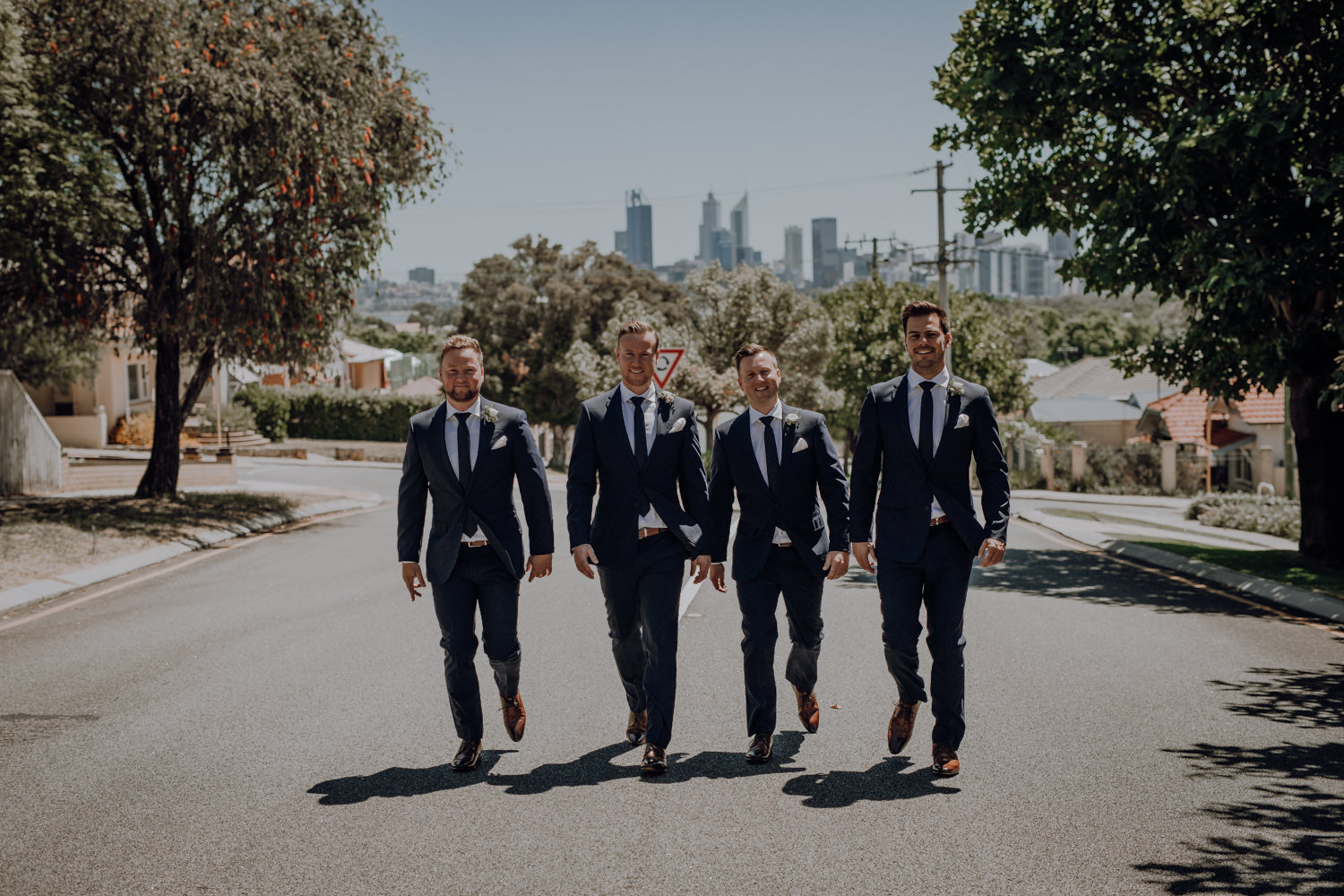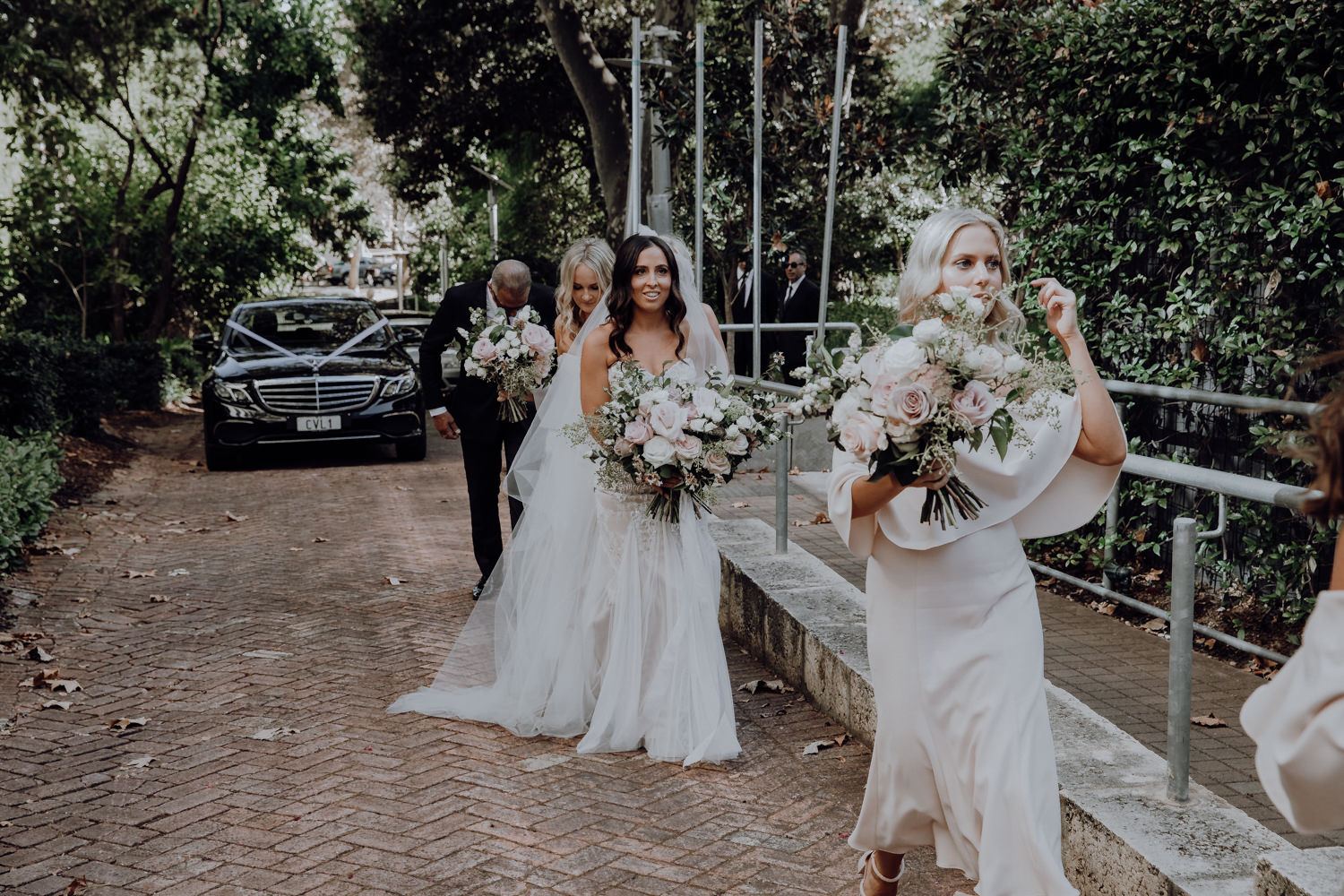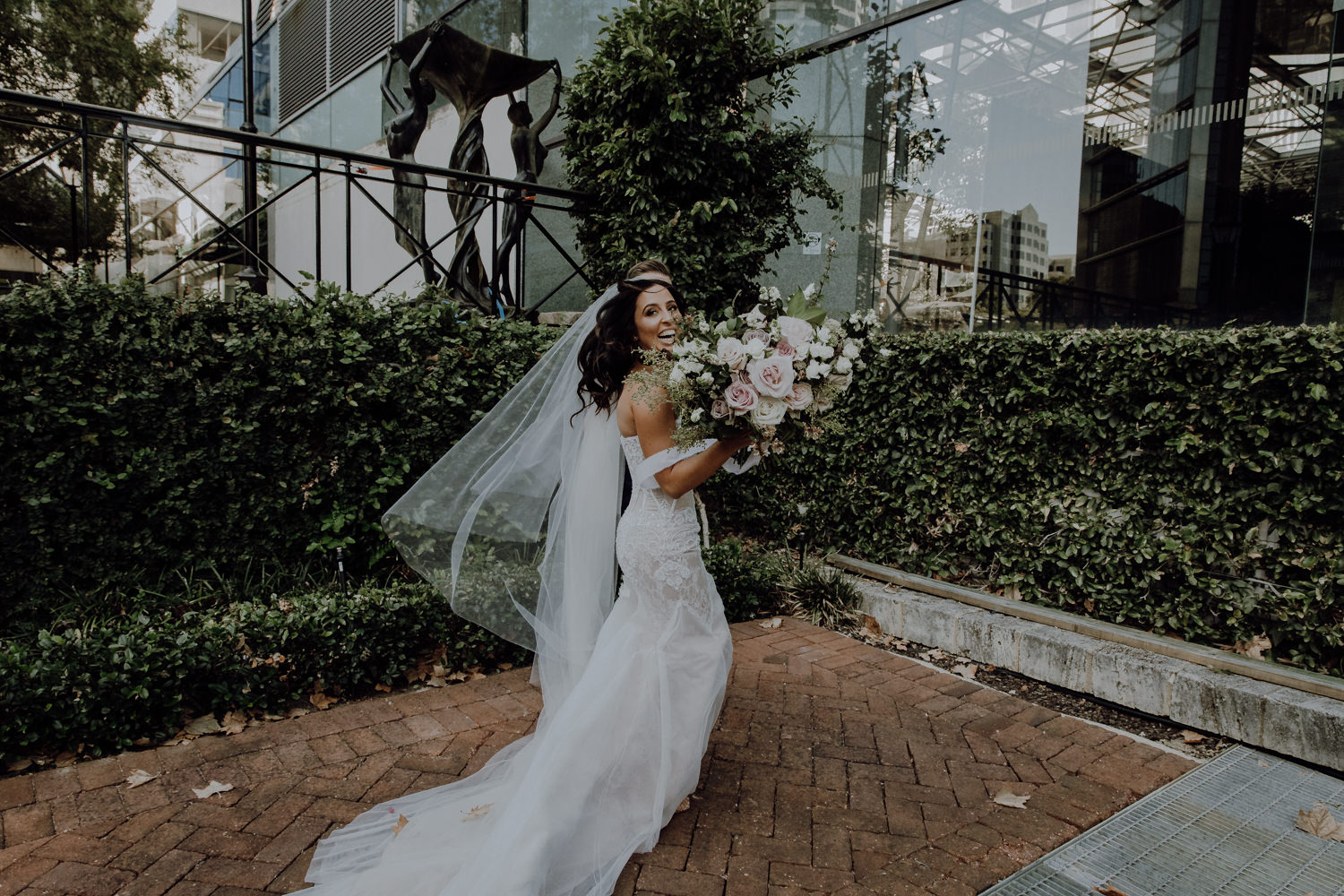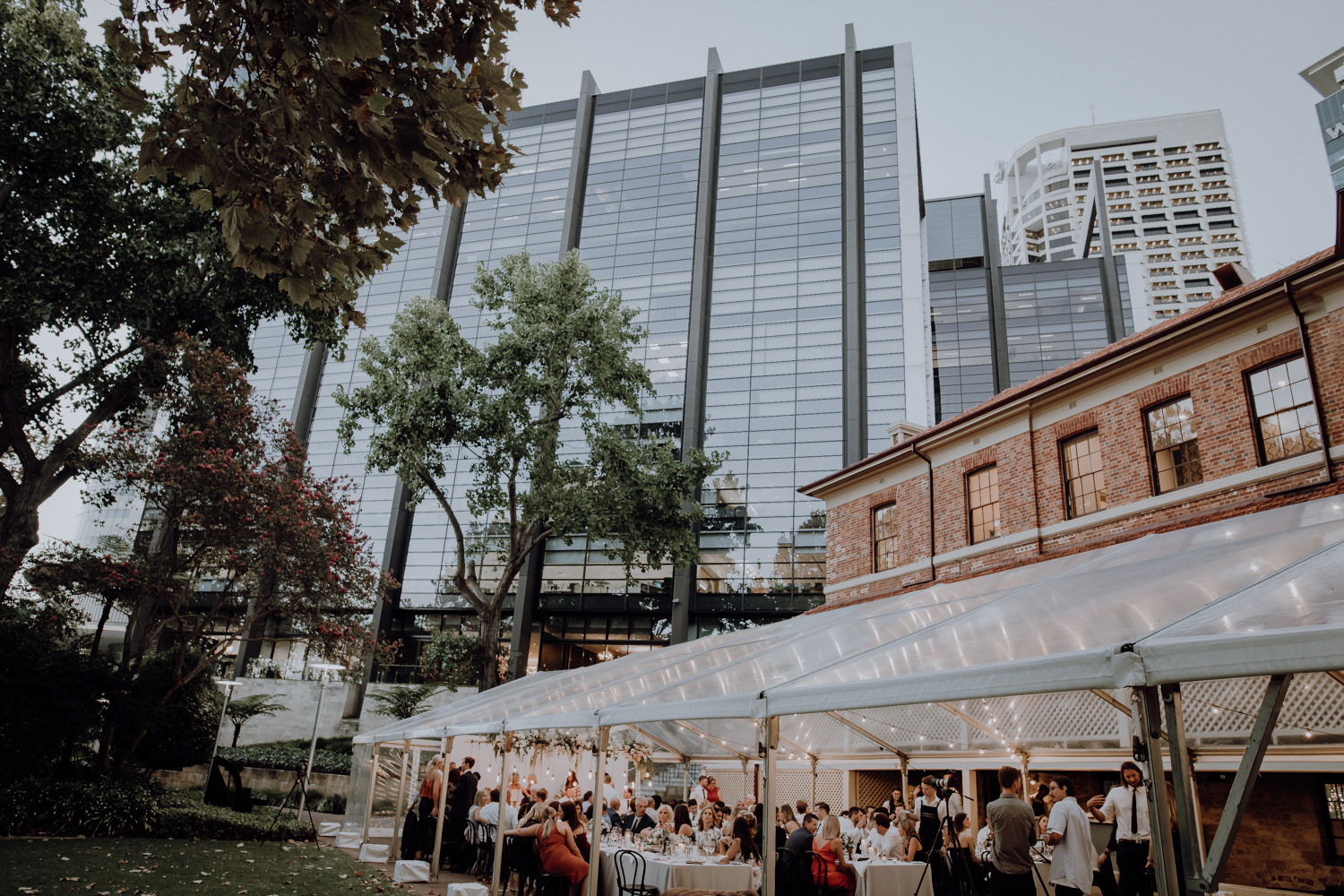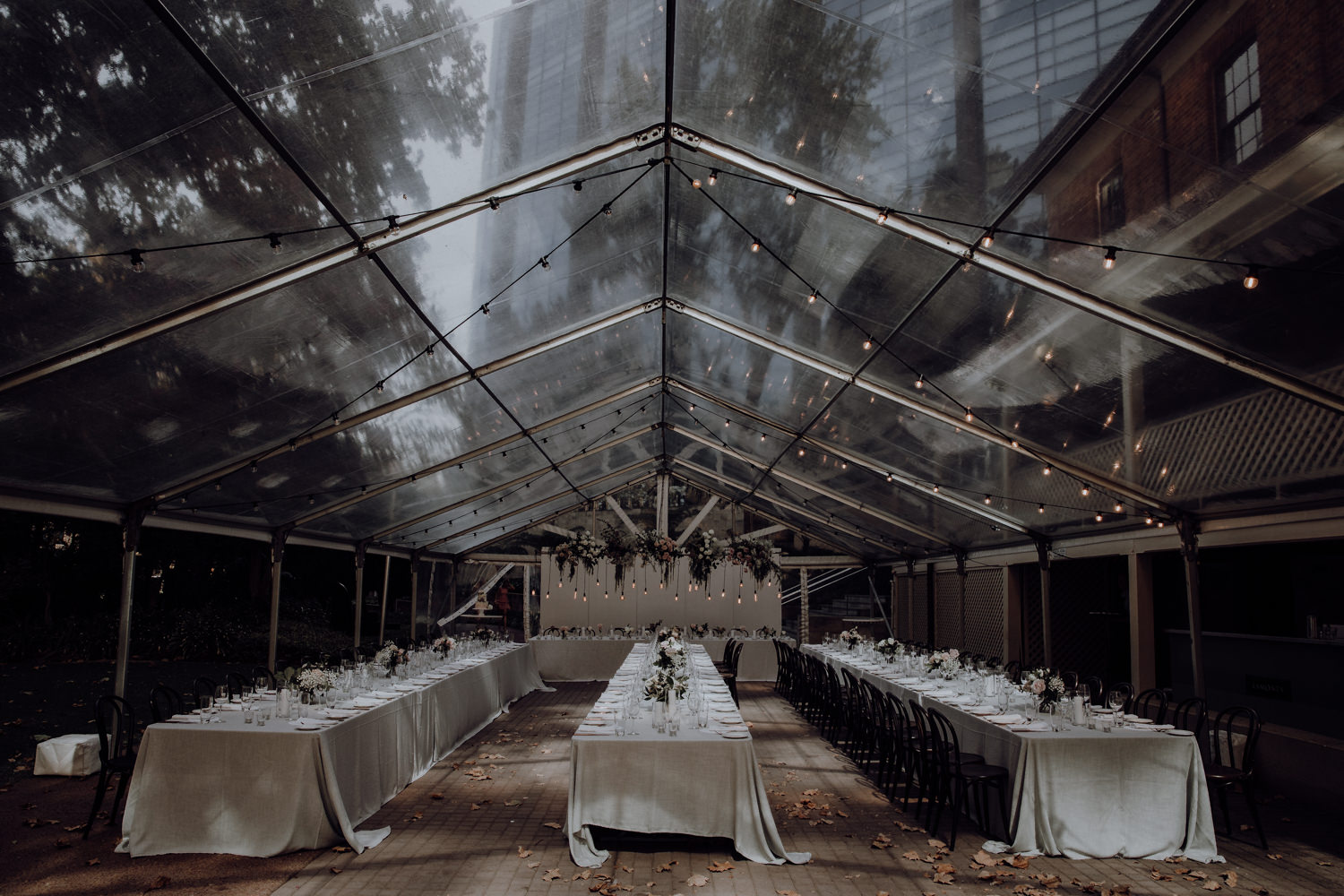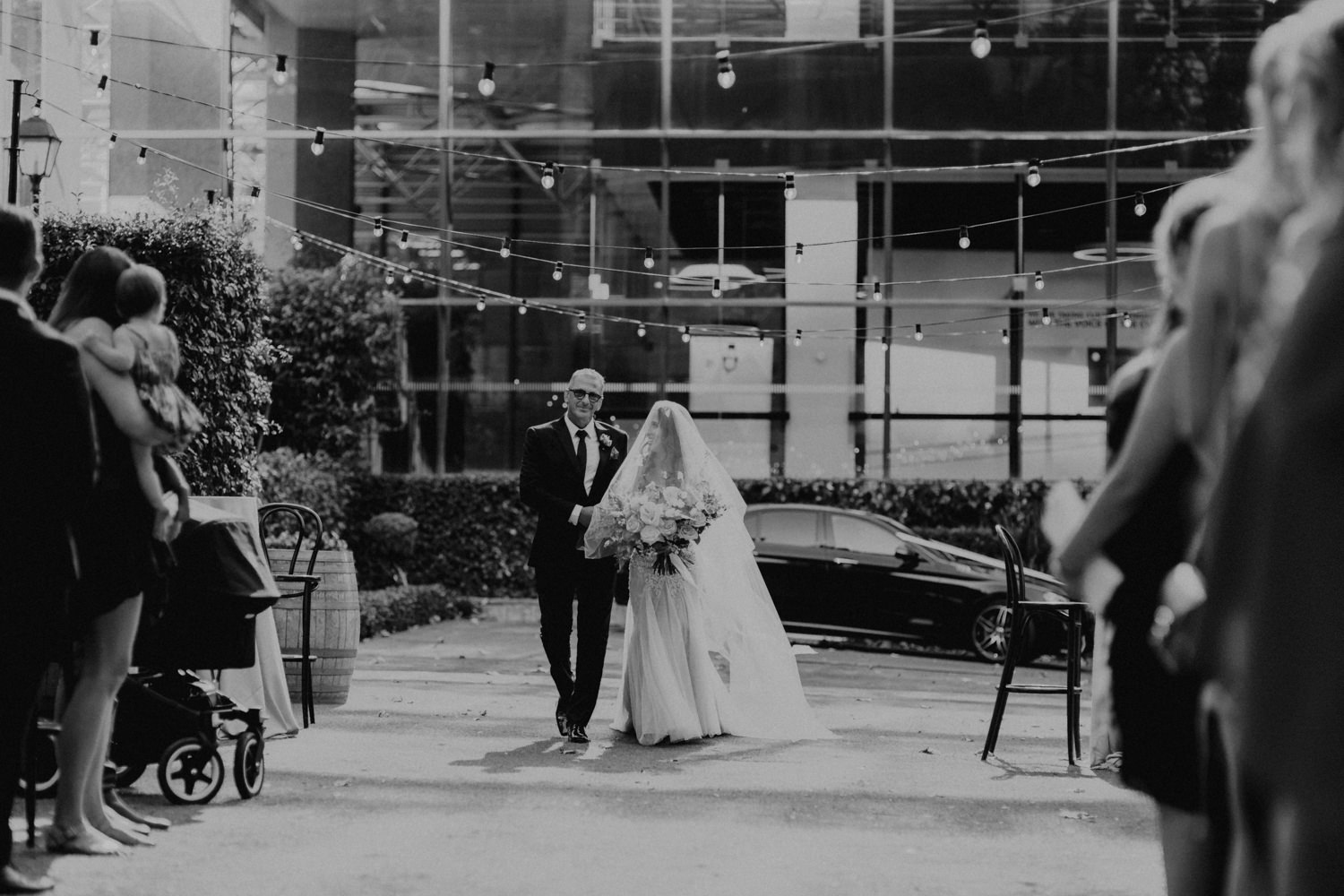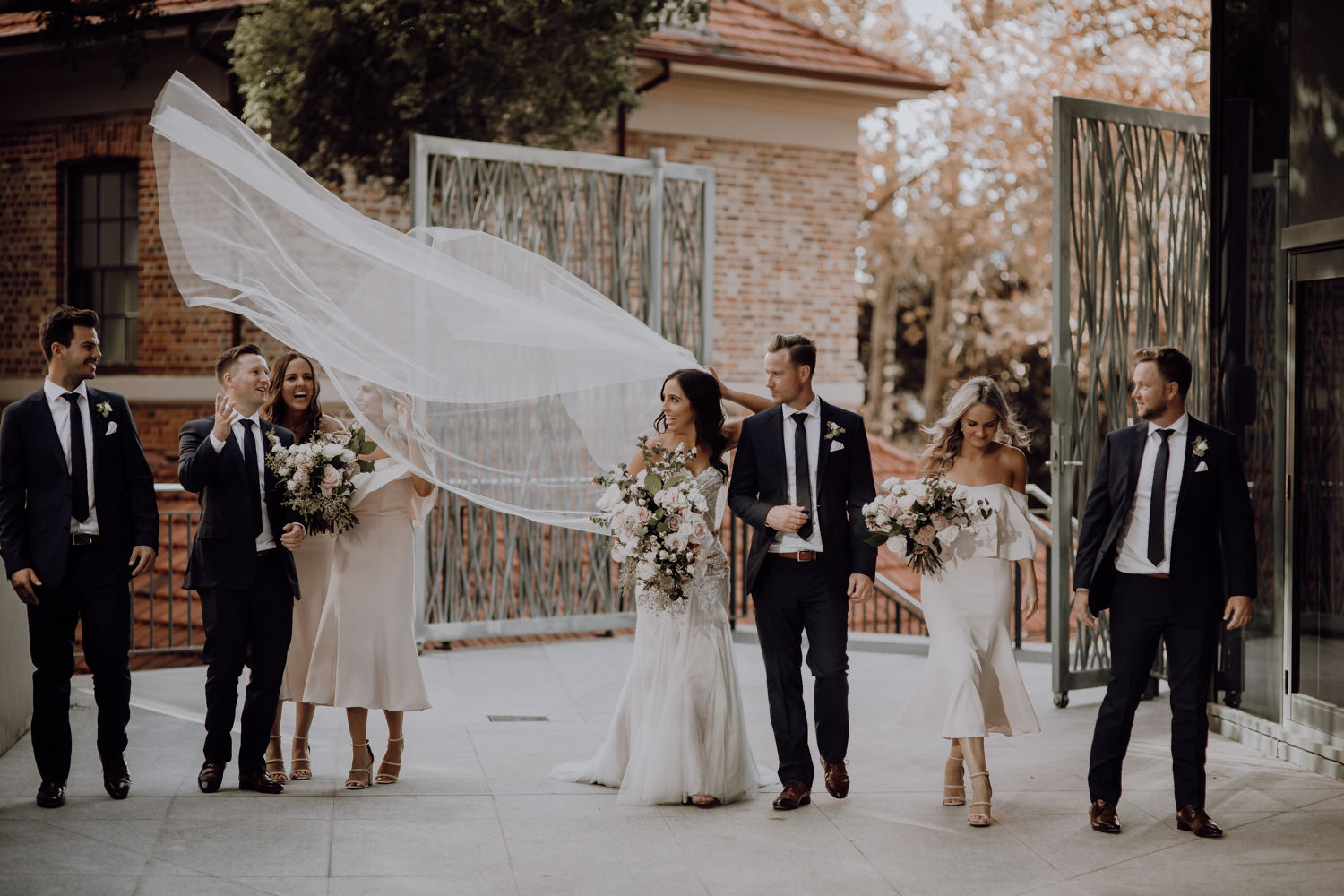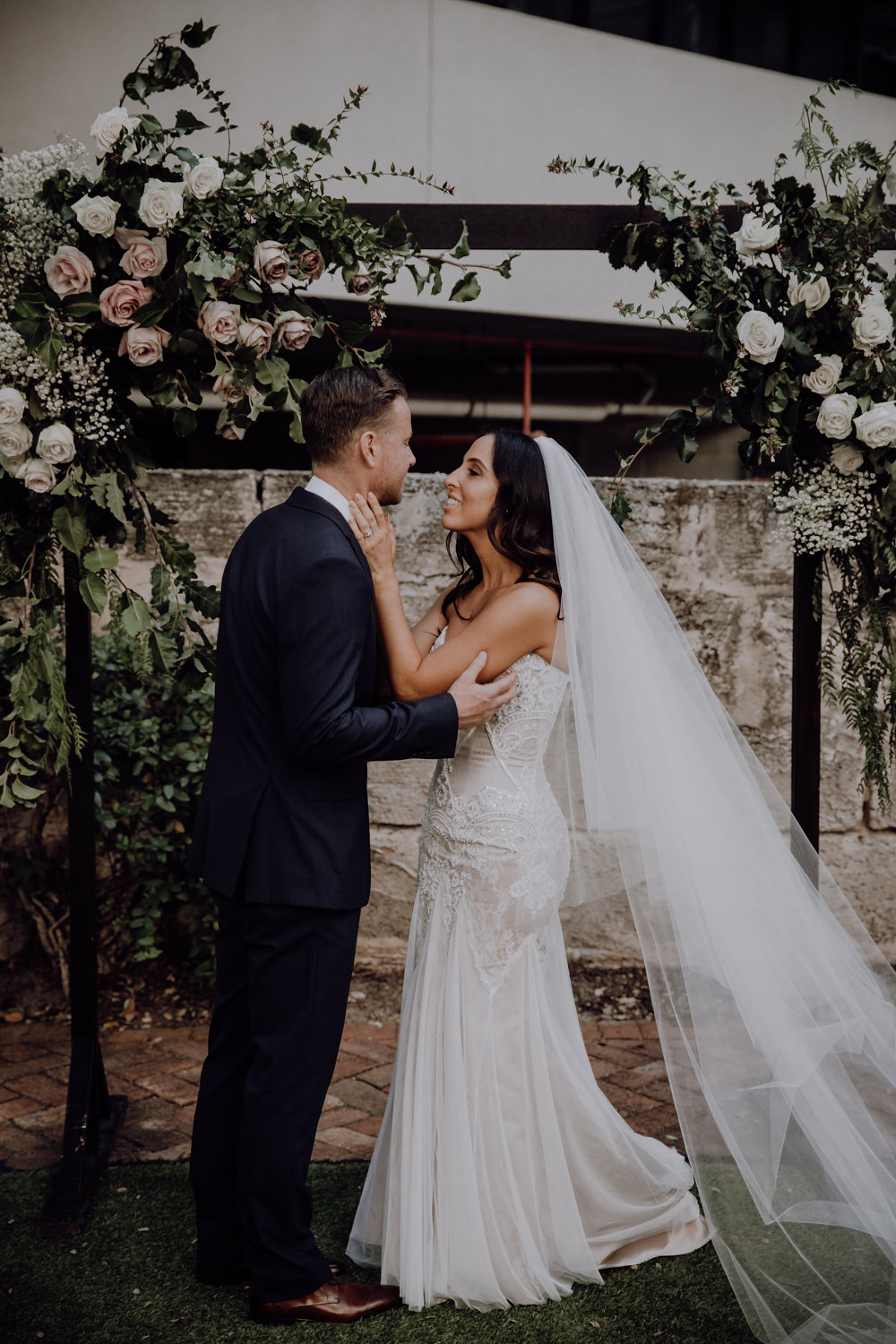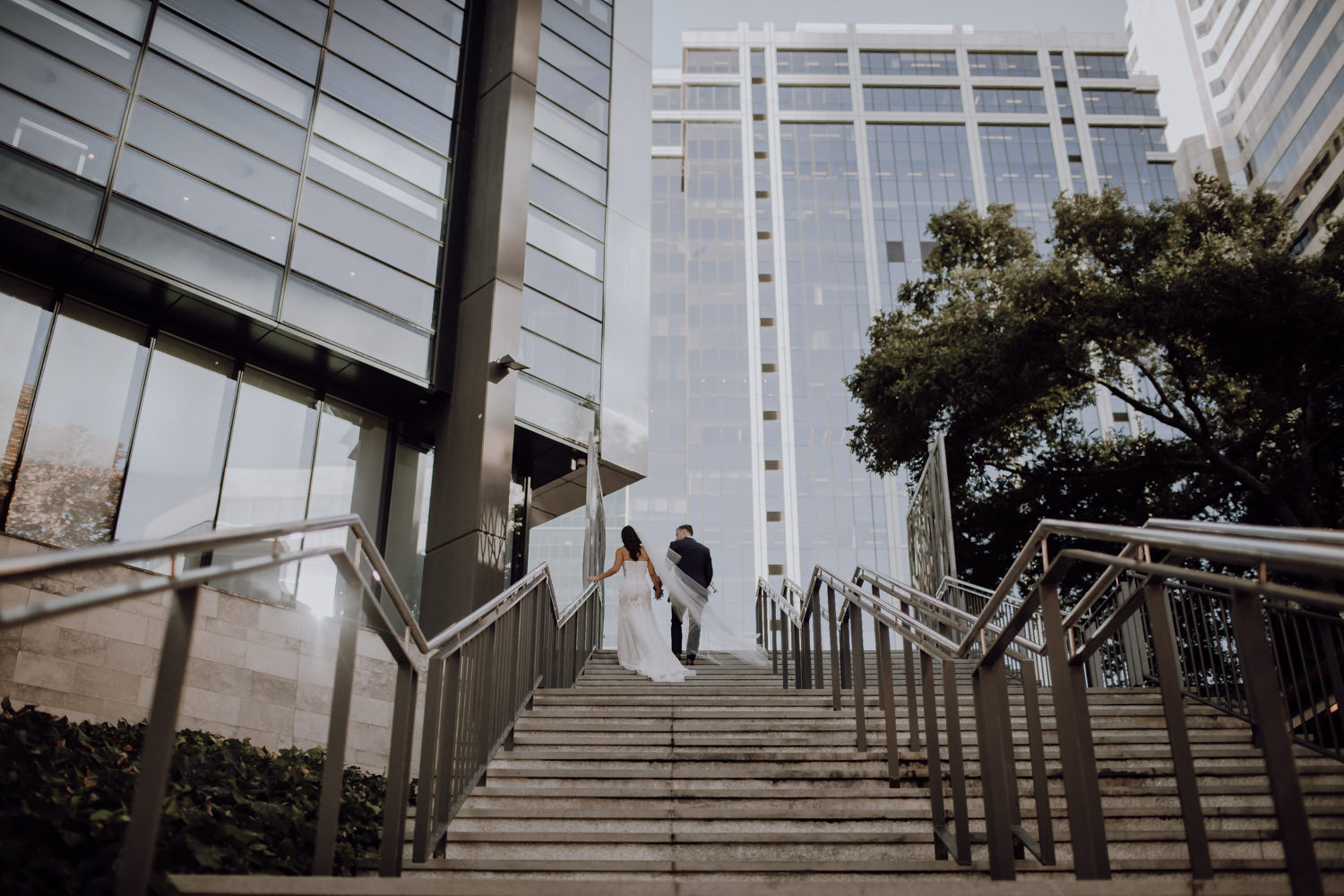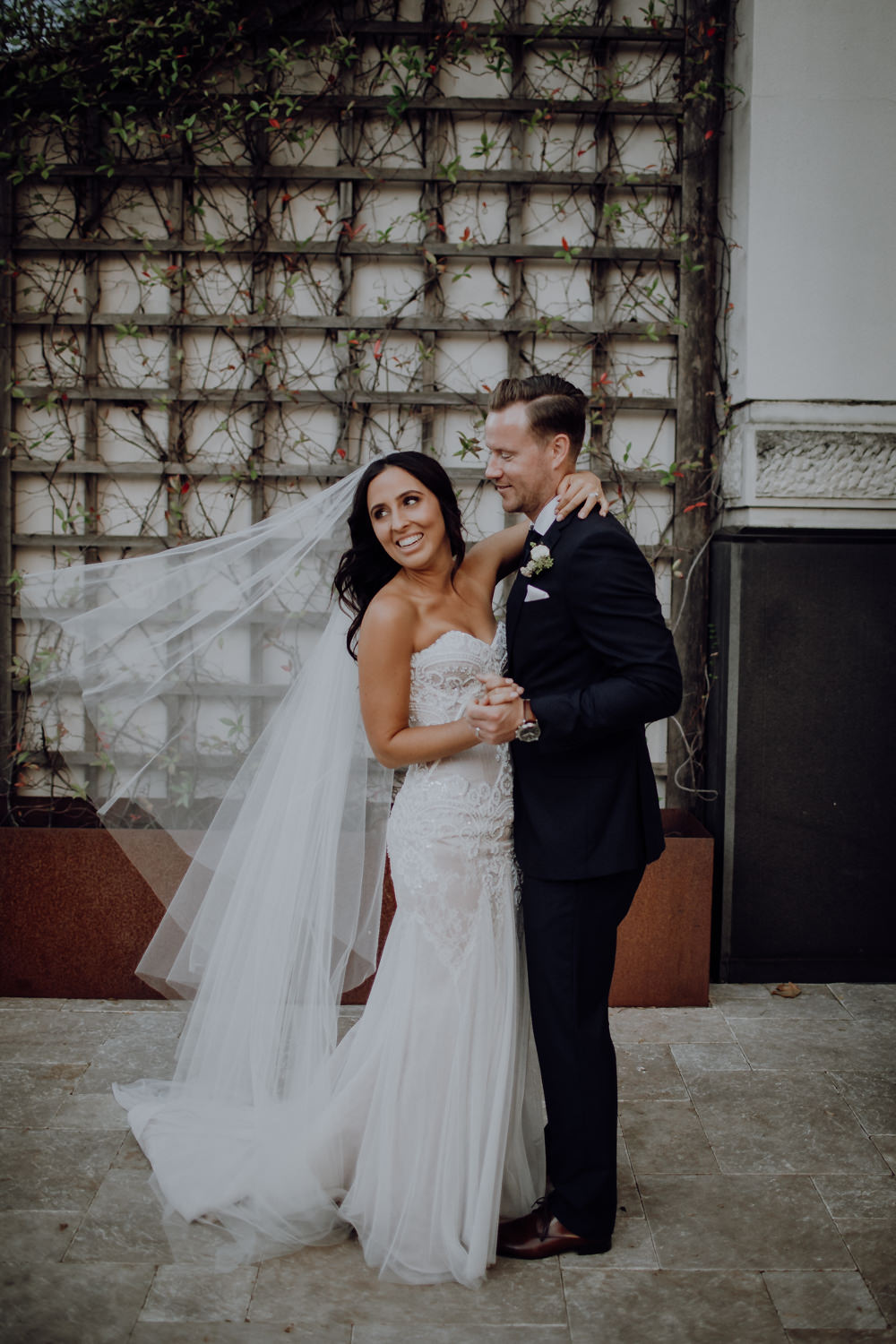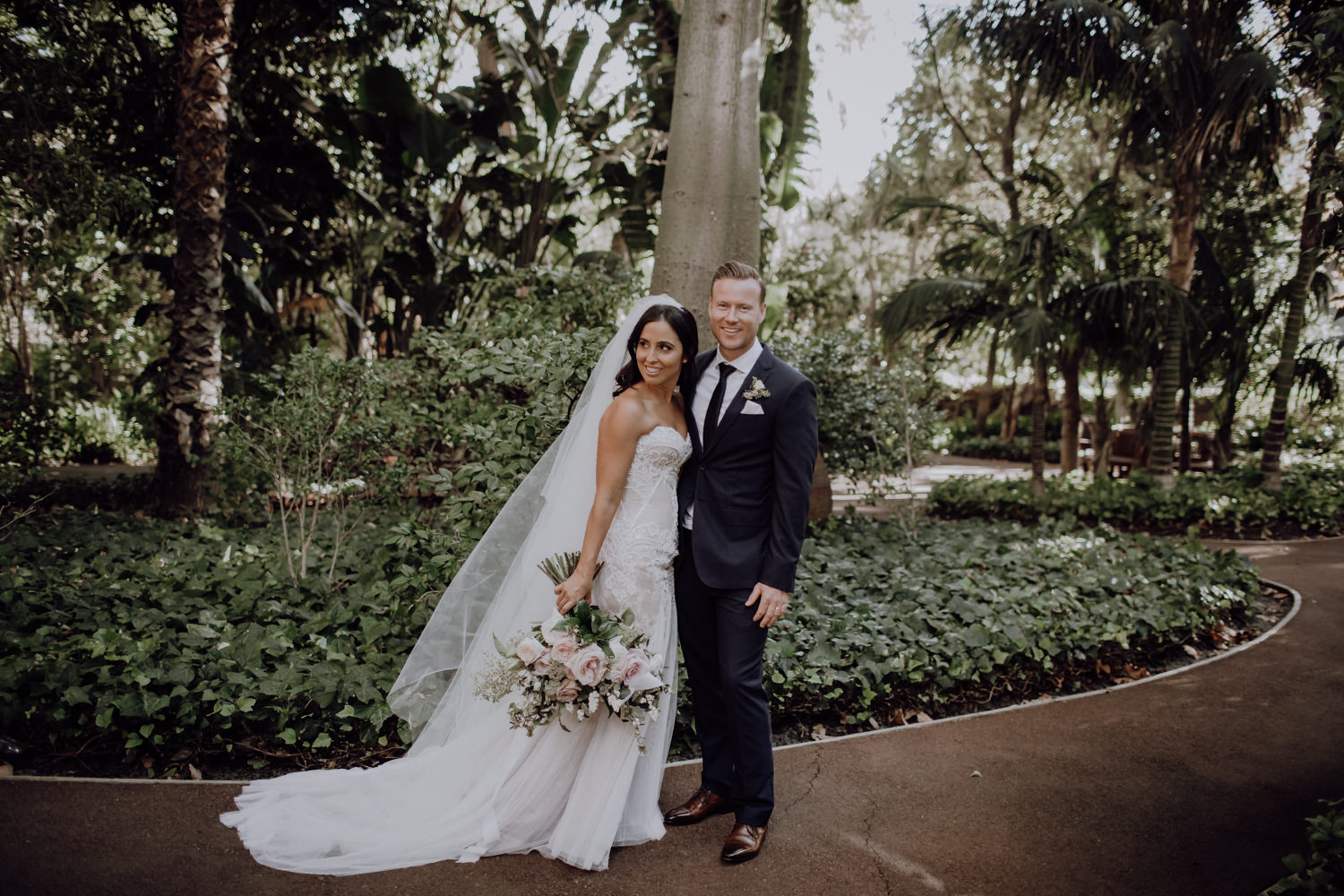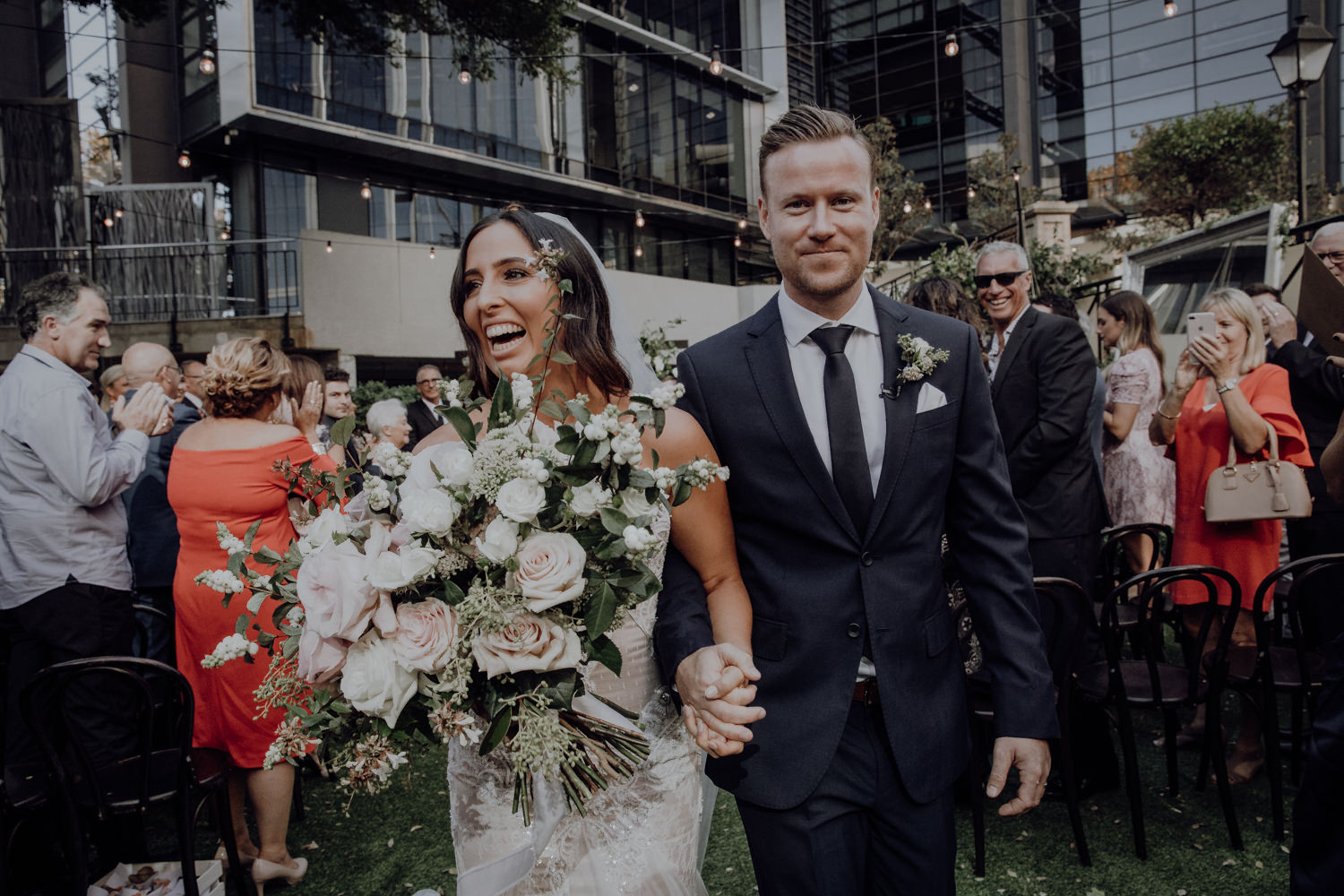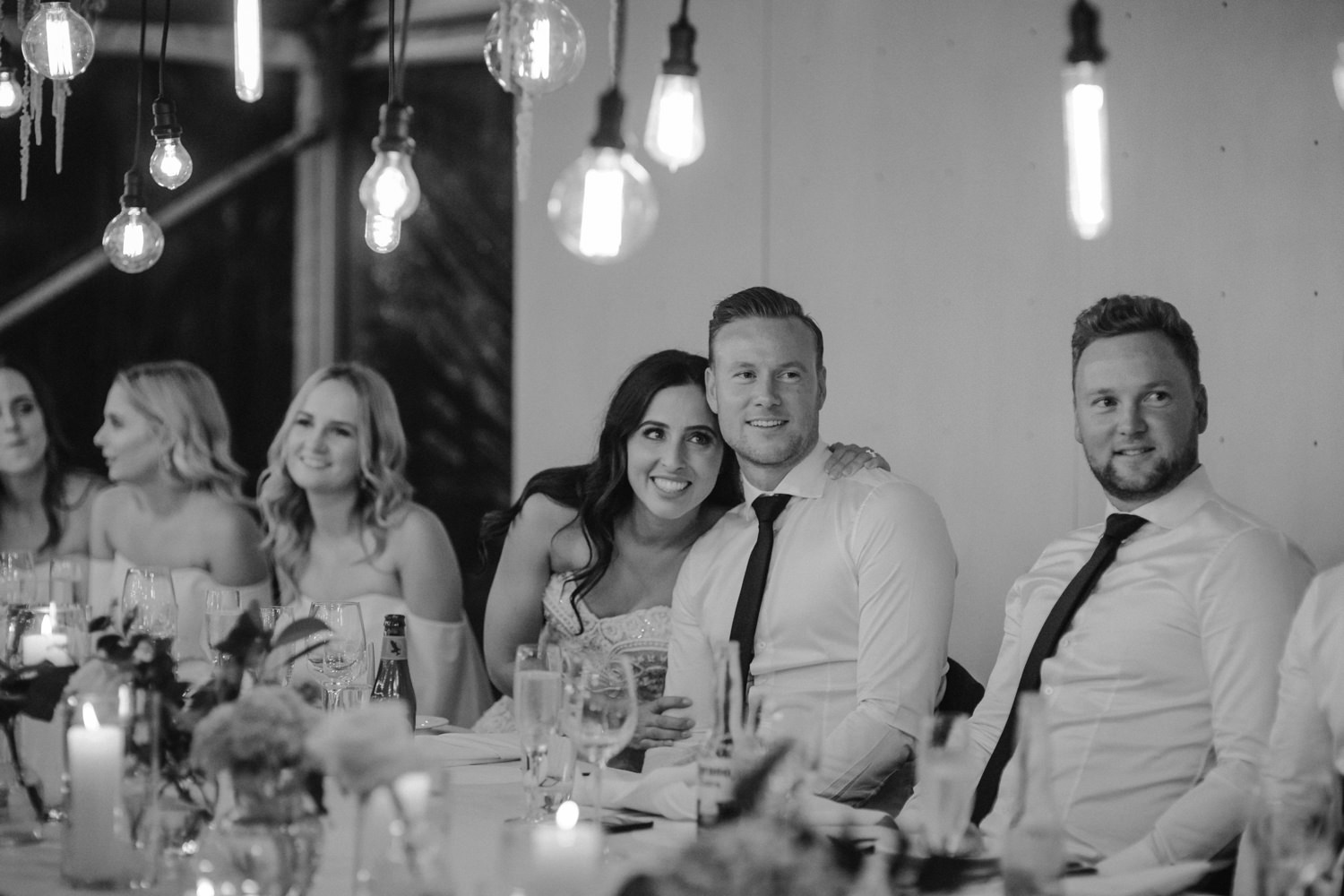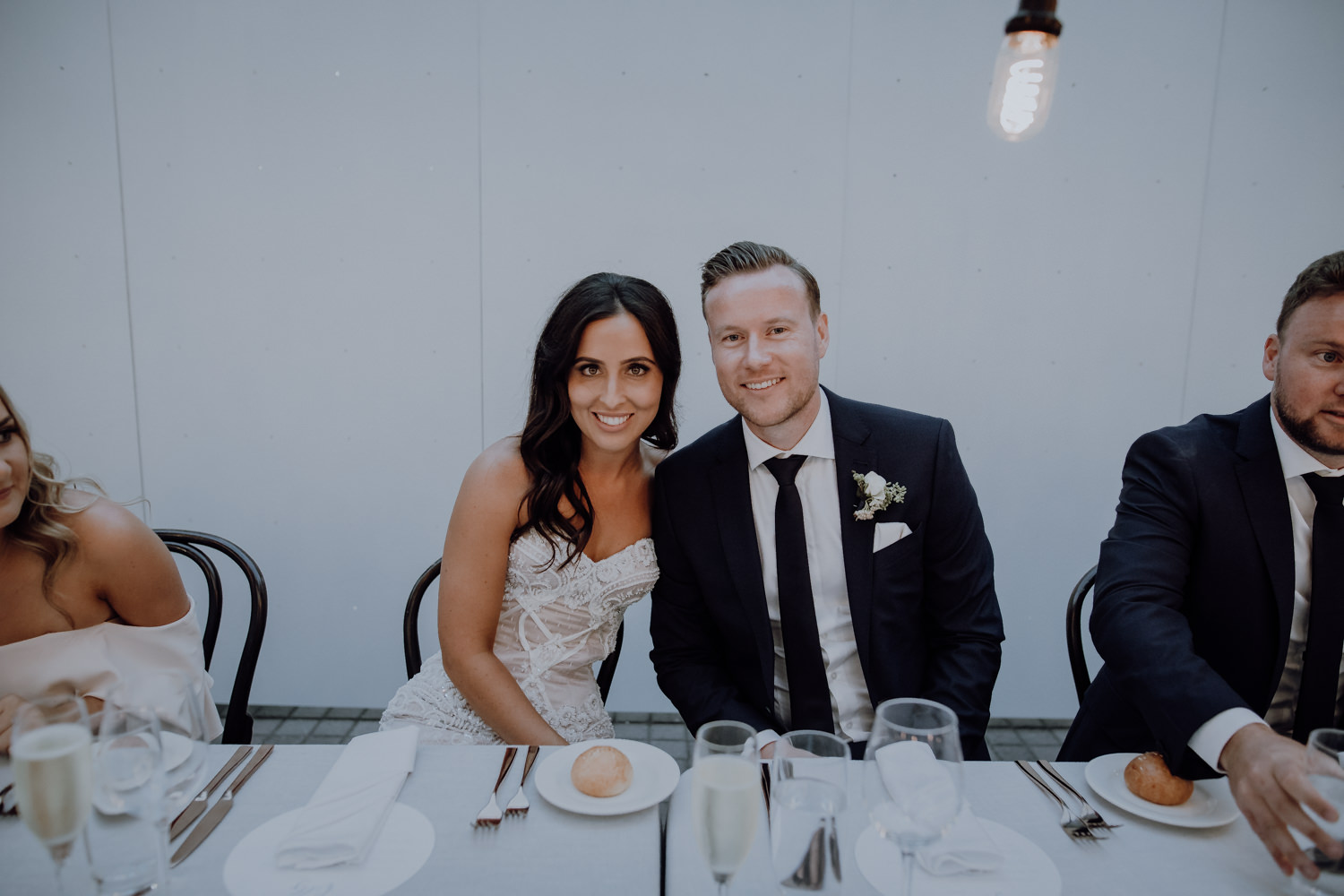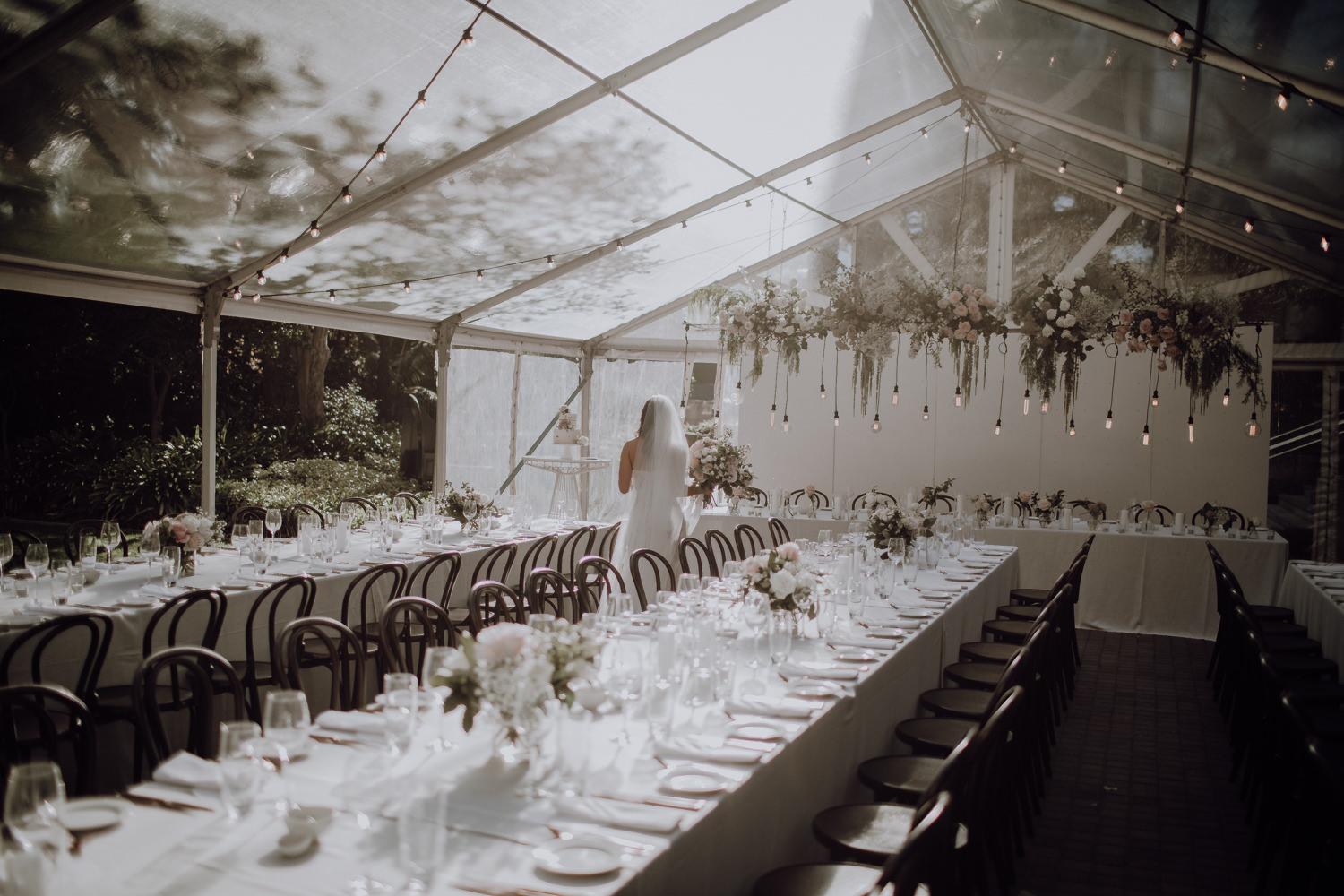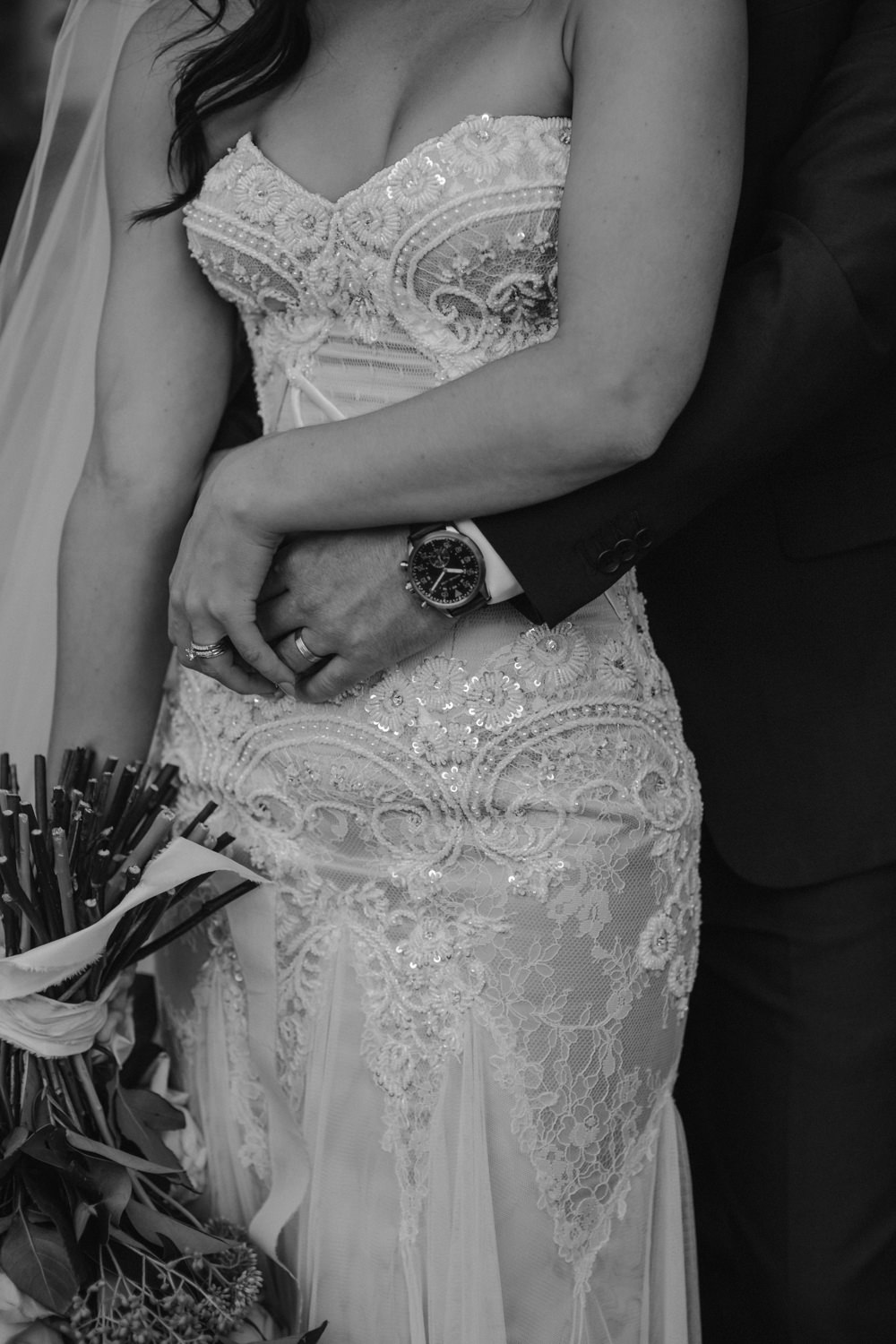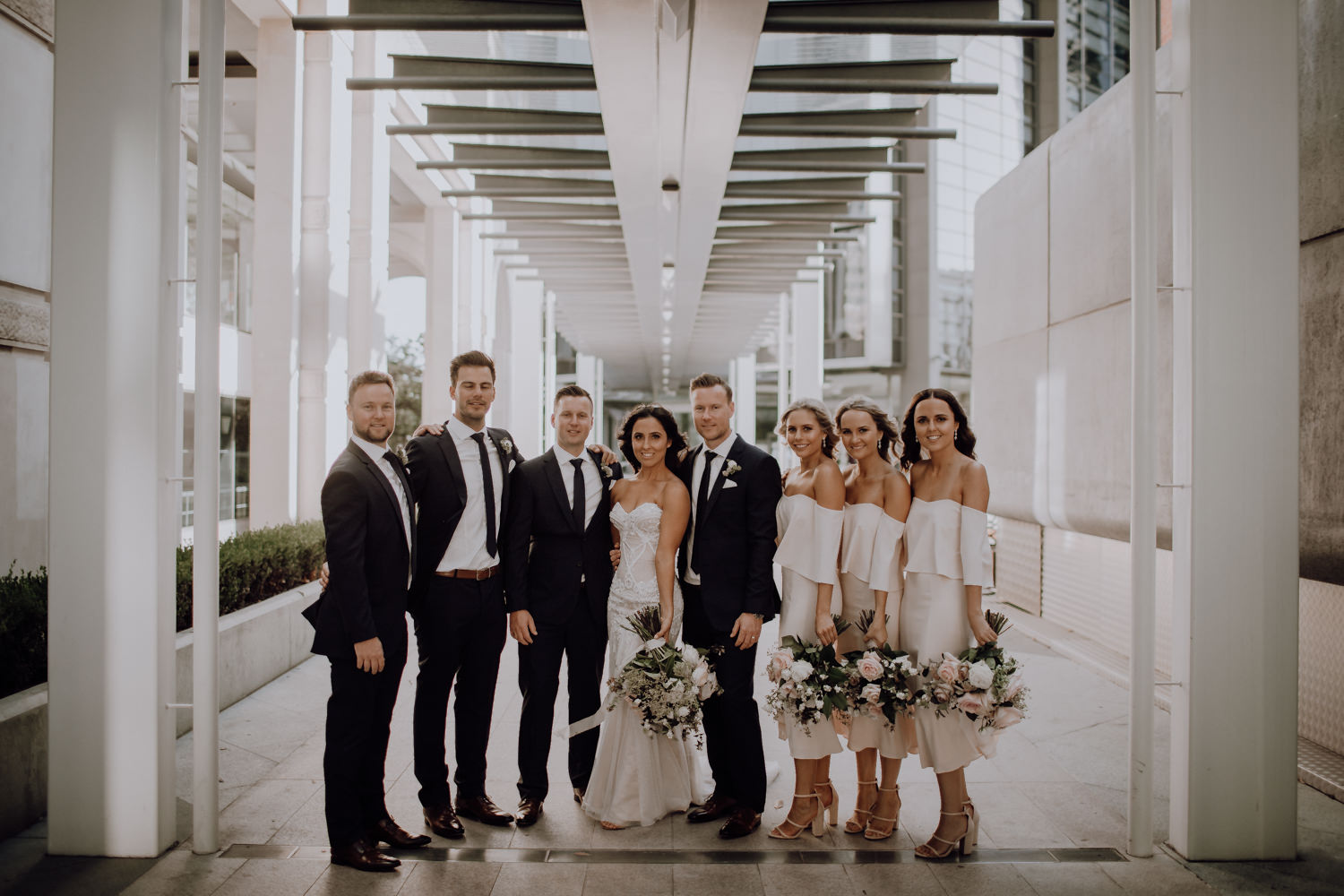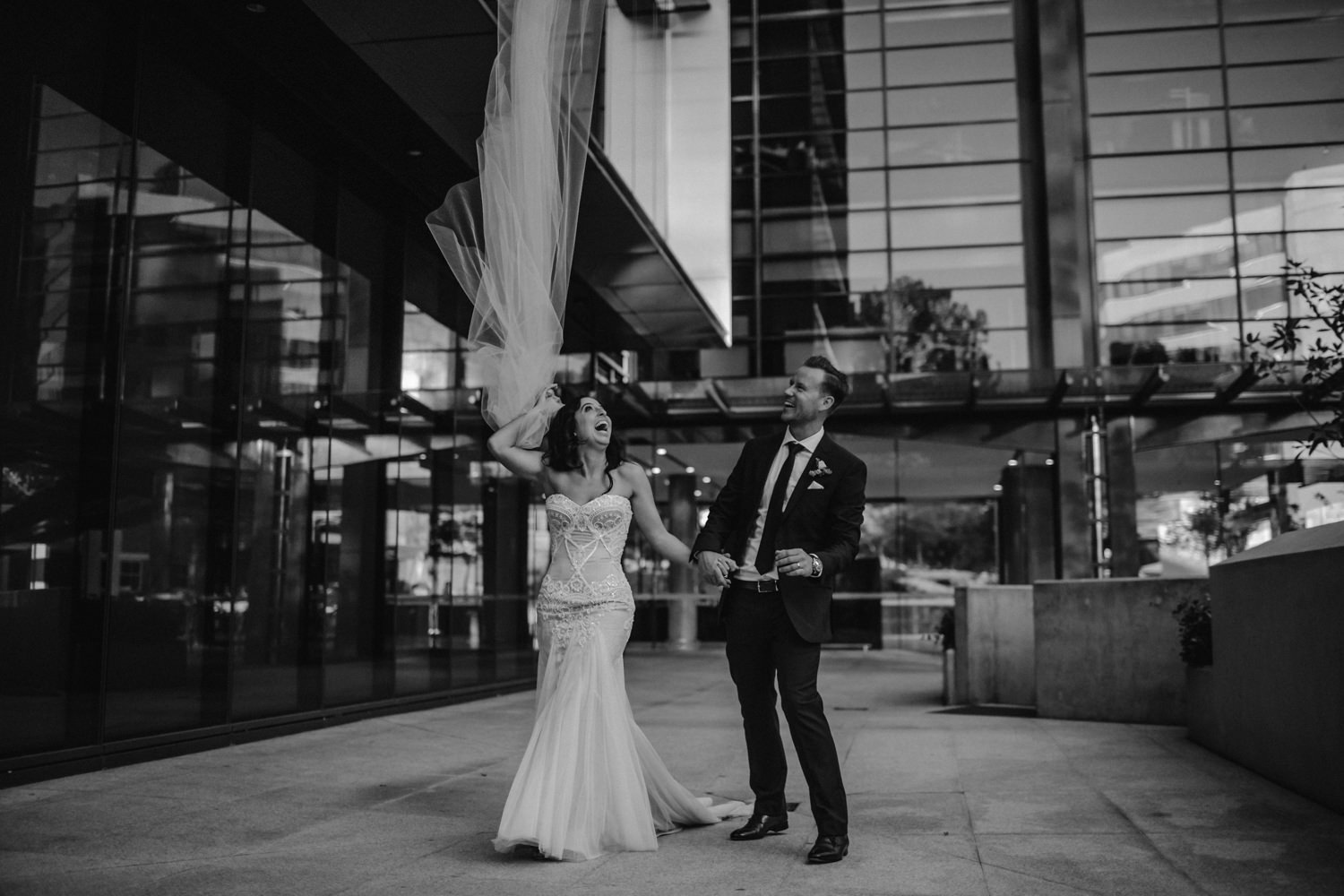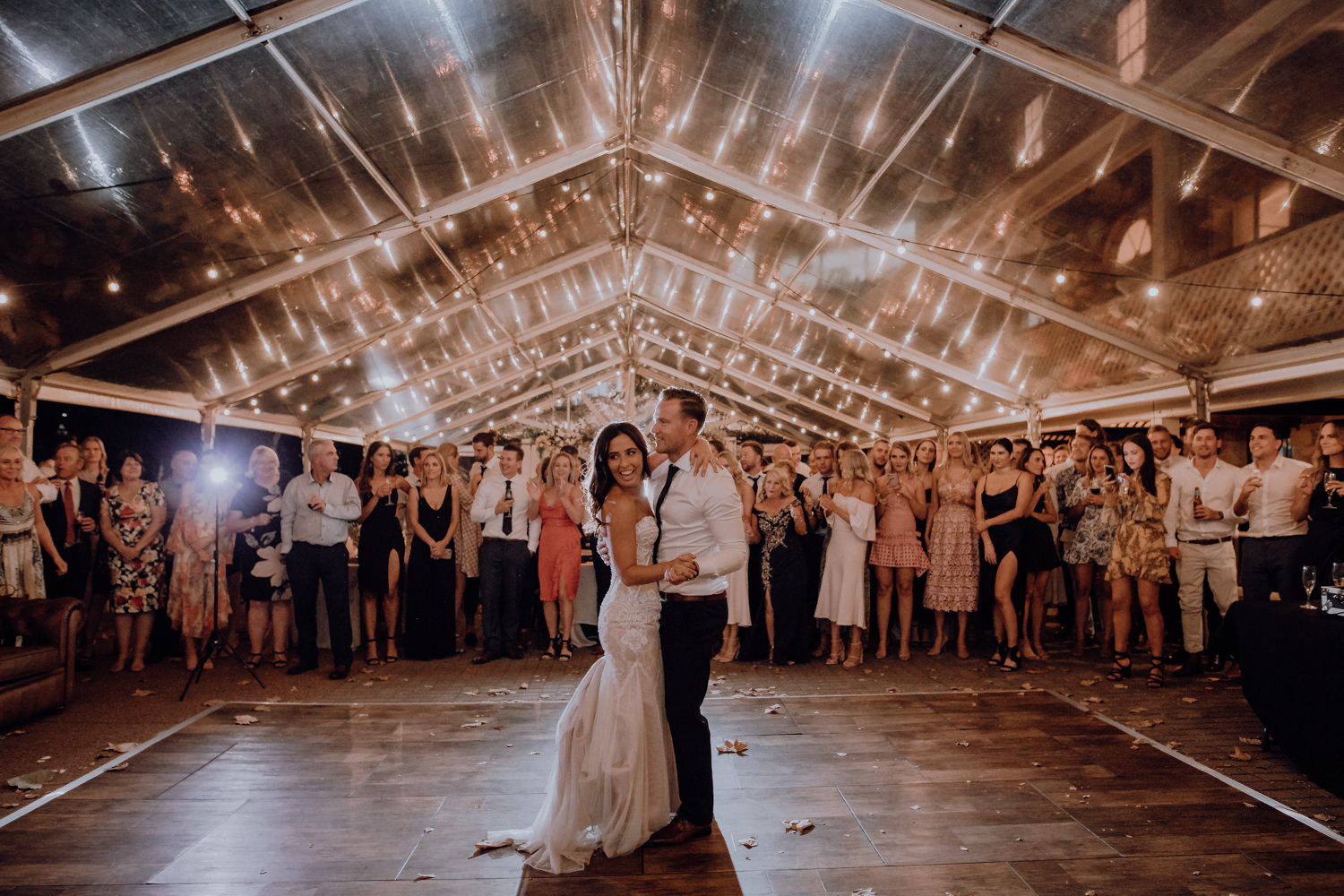 Justin had taken me up to Bathurst to a lookout where he got down on one knee, and of course I said 'yes'. I was jumping up and down in hysterics the whole walk back to break the news to his family! 
We chose Lamont's Bishops House for both the ceremony and reception. Katie Cooper from Katie Cooper Floral Design created and styled our wedding for the day, and I was truly blown away by her creativity and blooms. The feeling I went for was romantic, elegant and modern. My gown was Zanzis Couture with a champagne silk underlay with ivory lace detailing, a long train and a veil. My bouquet consisted of champagne, burnt purple, white and blush roses with plenty of foliage to compliment the gardens surrounding Bishops House. This was then carried on to the reception under a clear marquee and festoon lights with natural tablecloths, rose gold cutlery and plenty of candles. Katie also created a 6-meter hanging installation suspended above our bridal party table.
I could not have been more pleased with the overall look. Lamont's and all of my suppliers had nailed the brief!      
Everyone tells you that the day goes by incredibly fast and it honestly does. Stop and take in every moment!
We had originally picked "Come Away With Me" by Norah Jones but ended up changing it last minute to "Only To Be With You" by Roachford."
I first played this song to Justin a week before the wedding and we both knew straight away that this was ours. We wanted to be able to express our true selves in front of our guests and this song did exactly that! Our bridal party and guests joined us halfway through and it was perfect and everything we had ever imagined it to be!